Lights FC hopes to make good early impression on fans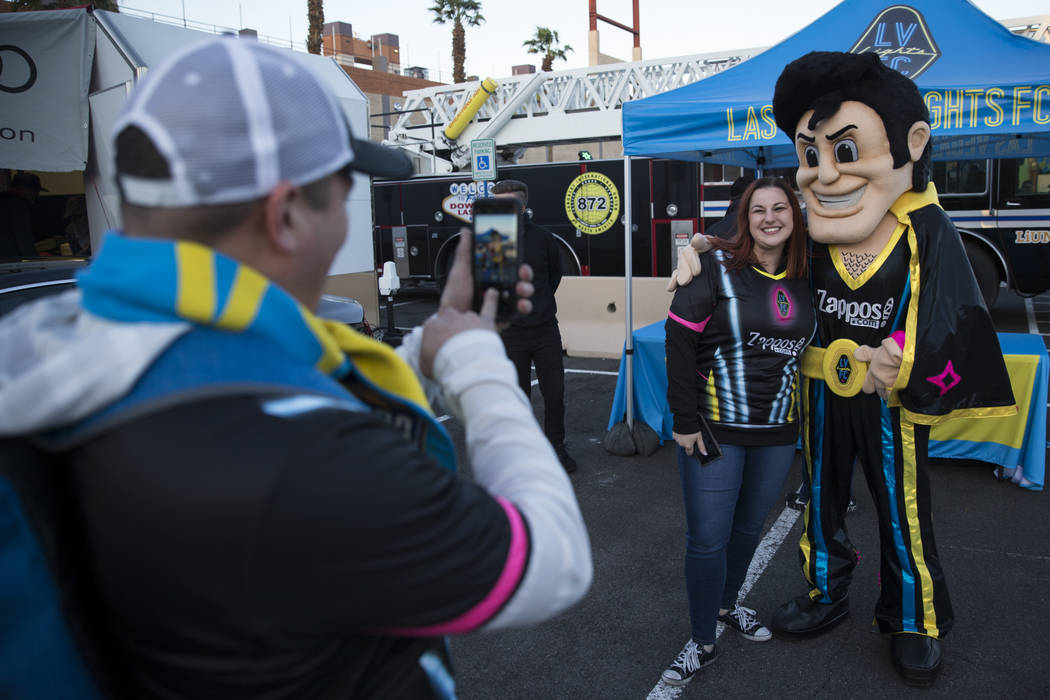 A llama dropping a pregame poop on the field couldn't dampen Lights FC owner Brett Lashbrook's spirit last Saturday.
Only the result, a 1-1 draw with rival Reno 1868 FC, did.
"It's like kissing your sister," Lashbrook said.
Other than that the owner was happy with how things went overall in his team's home opener at Cashman Field, as the announced crowd of 9,019 was the second-highest in the United Soccer League last week. The match was the start of a season-high four-game homestand for the Lights, and they want to make a good early impression so fans keep coming back.
"We couldn't ask for a better atmosphere. They had our backs and unfortunately we couldn't given them a win but it's coming," midfielder Carlos Alvarez said. "The guys, they love that support. They love that pressure. We just want to give them a great show."
The Lights' debut regular-season performance at home included llamas Dottie and Dolly coming on the field for pregame introductions and mascot Cash the Soccer Rocker entering the stadium on a motorcycle. Fans also made an anti-Reno banner and came up with Lights-themed chants to support the club, though the team wants supporters to end the use of one controversial chant aimed at opposing goalkeepers.
"We're excited to have this type of support from our fans," midfielder Alex Mendoza said. "We want to make sure we continue to perform at the highest level for them."
The Lights are hoping to maintain that atmosphere throughout the rest of the homestand, which includes a match against the Swope Park Rangers this Saturday and games April 14 and 27. The team didn't ask for the early homestand but it helps avoid future scheduling conflicts with its co-tenants, the Las Vegas 51s.
"This is a league scheduling quirk. When we share with a baseball team we are limited when we can play home games," Lashbrook said. "We basically had our home games given to us by the 51s."
Garduno does that hockey
Defender Miguel Garduno took in the first hockey game of his life on Monday, watching the Golden Knights defeat Colorado 4-1 at T-Mobile Arena to clinch a playoff berth. Garduno, a Mexico City native, had been hoping to see a game for months and finally got to go as a team guest.
"It was awesome," Garduno said. "I'm a Golden Knights supporter now."
Injuries
Defender Marcelo Alatorre and midfielder Daigo Kobayashi did not train with the rest of the Lights on Tuesday because of a hamstring injuries sustained against Reno. Both are questionable for Saturday.
Picture day
The first 5,000 fans to enter Cashman Field on Saturday will receive a poster of the Lights official team photo, which was shot at The Neon Museum.
More Lights: Follow all of our Las Vegas Lights FC coverage online at reviewjournal.com/lights and @RJ_Sports on Twitter.
Contact Ben Gotz at bgotz@reviewjournal.com. Follow @BenSGotz on Twitter.