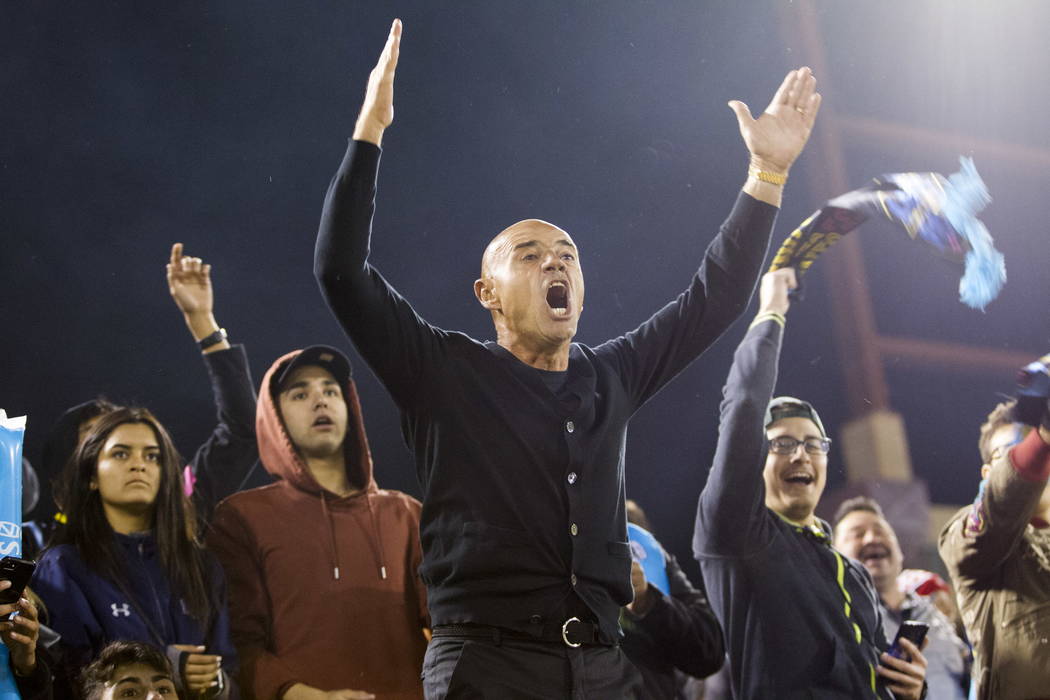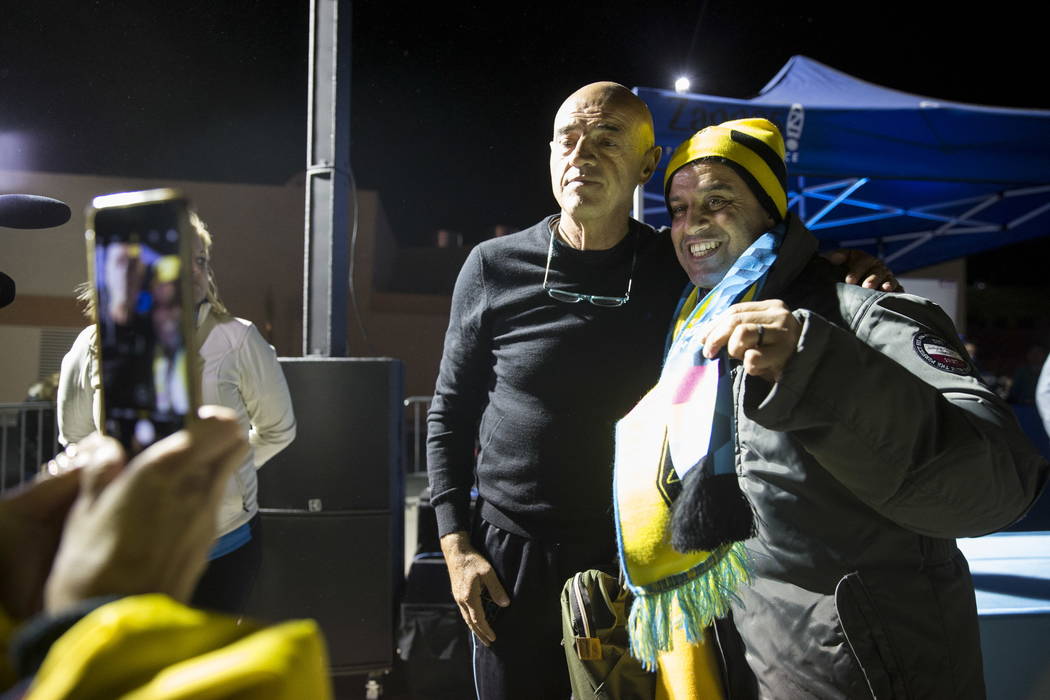 Lights FC coach Jose Luis Sanchez Sola didn't want to talk about silver linings after his team's 4-2 loss to D.C. United last Saturday.
He didn't want to hear it was only the preseason. Or that his team was playing up a division against a Major League Soccer opponent for the third straight game.
Nothing could curb Sola's wrath after the Lights allowed four goals to D.C. and nine over the course of their three-game run of preseason home games. Defensive mistakes bit the team, and the coach refused to offer any excuses.
"Today we are ashamed," Sola said last Saturday.
While the Lights attack seemed to create more and more as their home stretch went on, their defense allowed more to match. The team gave up only two goals in its preseason opener to the Montreal Impact, but then allowed three to the Vancouver Whitecaps FC and four to United.
The Lights are still looking to find the right balance in Sola's aggressive system, which lets them take risks but leaves them open to counterattacks.
"We try to score, we open the field, we try to play the sides but sometimes that means we lose the ball and as soon as we lose the ball, with MLS teams there's no mercy for us," defender Miguel Garduno said. "They're waiting and if you miss one pass they're going to kick you."
D.C. nabbed a goal after one such missed pass last Saturday that resulted in a turnover, and scored two more when it caught Lights defenders playing too far forward. Those mistakes led to long runs and simple finishes for United, as well as one unhappy coach after the game.
"We've definitely seen all three games that we have to be a little smarter when you're that aggressive," midfielder Julian Portugal said. "We have to start dictating when to be aggressive, when to be a little more passive."
Cheering Section
Garduno scored his first goal of the preseason against D.C. with some important people in the crowd.
His mother decided to drive from Mexico to see him play, and his aunt and daughter were also in the stands when he got his foot on a Freddy Adu pass in the 87th minute.
"It was very nice to share that with them," Garduno, 26, said.
Dress Rehearsal
The Lights will play one more preseason game before their season-opener at Fresno FC on March 17.
The team will travel to play fellow United Soccer League team Orange County SC at 11 a.m. March 9 at Championship Soccer Stadium in Irvine, Calif. The match will not be streamed online but admission is free.
Attendance report
The Lights announced an average draw of 7,865 fans to their three preseason home games. Only FC Cincinnati (21,199), Sacramento Republic FC (11,569) and Louisville City FC (8,613) averaged a higher attendance in the USL in 2017.
A local returns
Defender Marco Cesar Jaime Jr. was back training with the Lights on Tuesday after being cut from the team last week.
Jaime Jr., who was born in Las Vegas, appeared in the team's first preseason game but did not dress for its second.
Contact Ben Gotz at bgotz@reviewjournal.com. Follow @BenSGotz on Twitter.