Lights FC, Las Vegas fans celebrate Mexico's World Cup win
Updated June 17, 2018 - 3:38 pm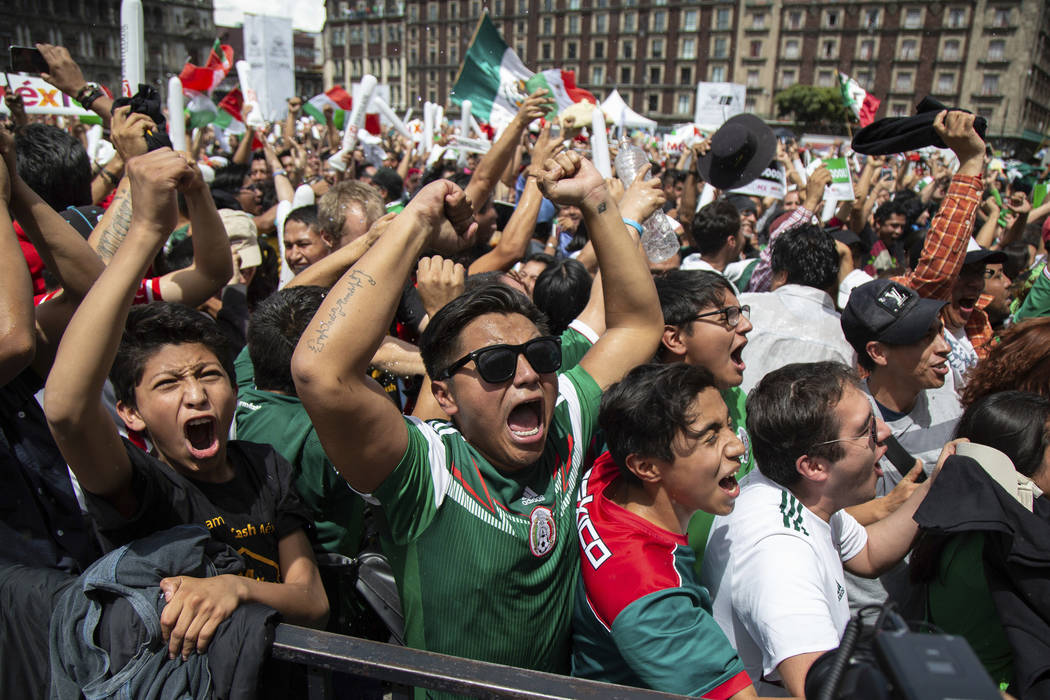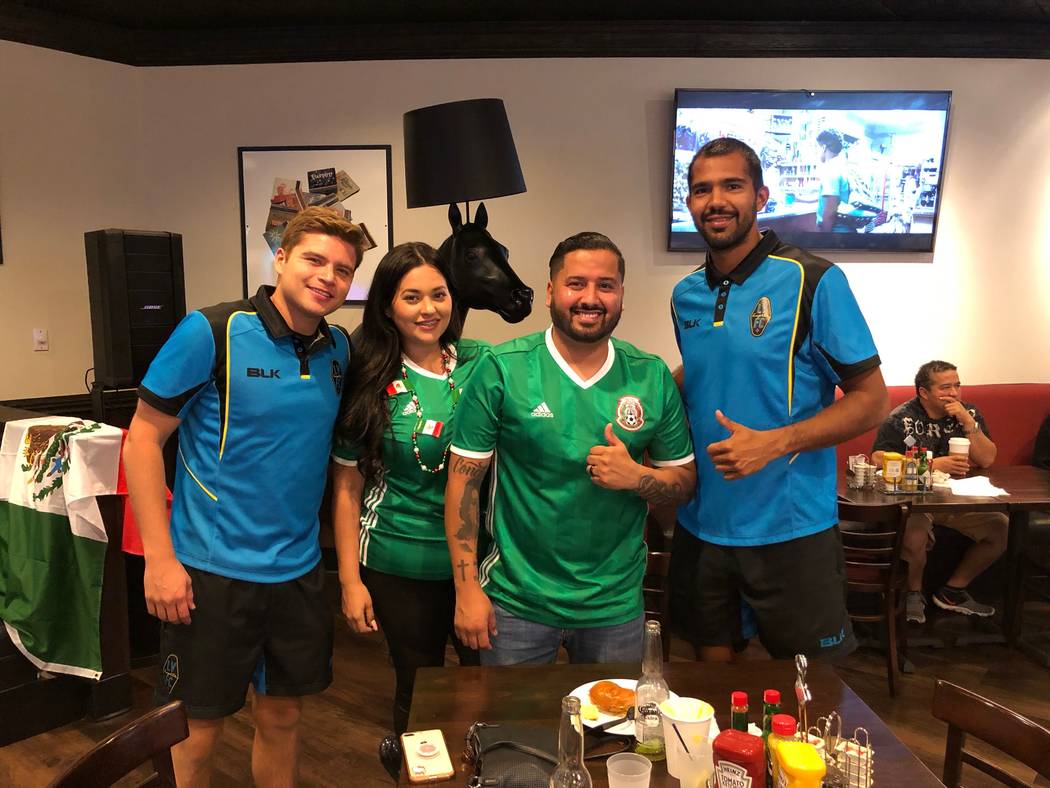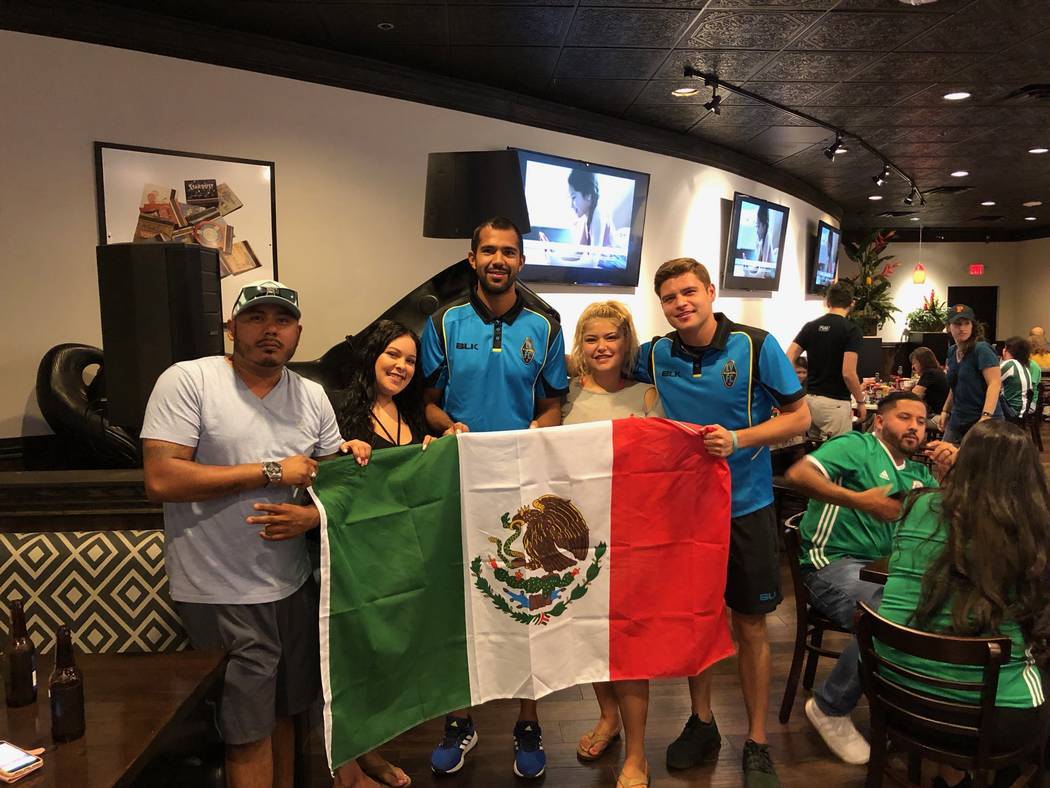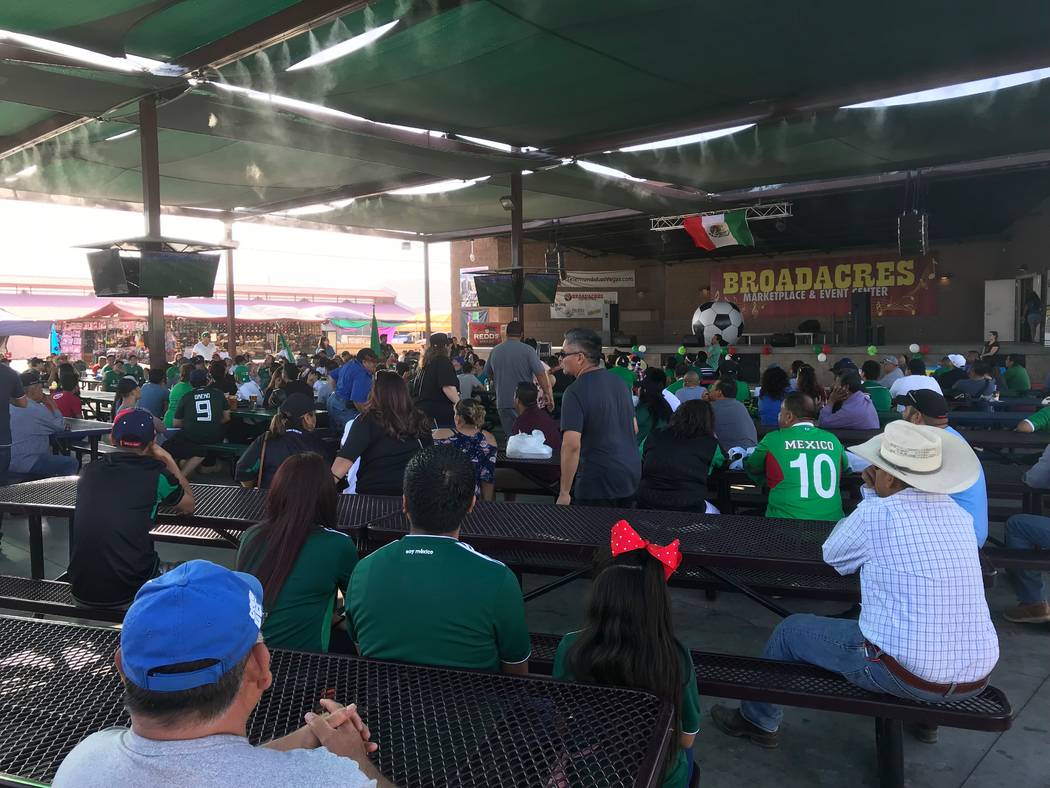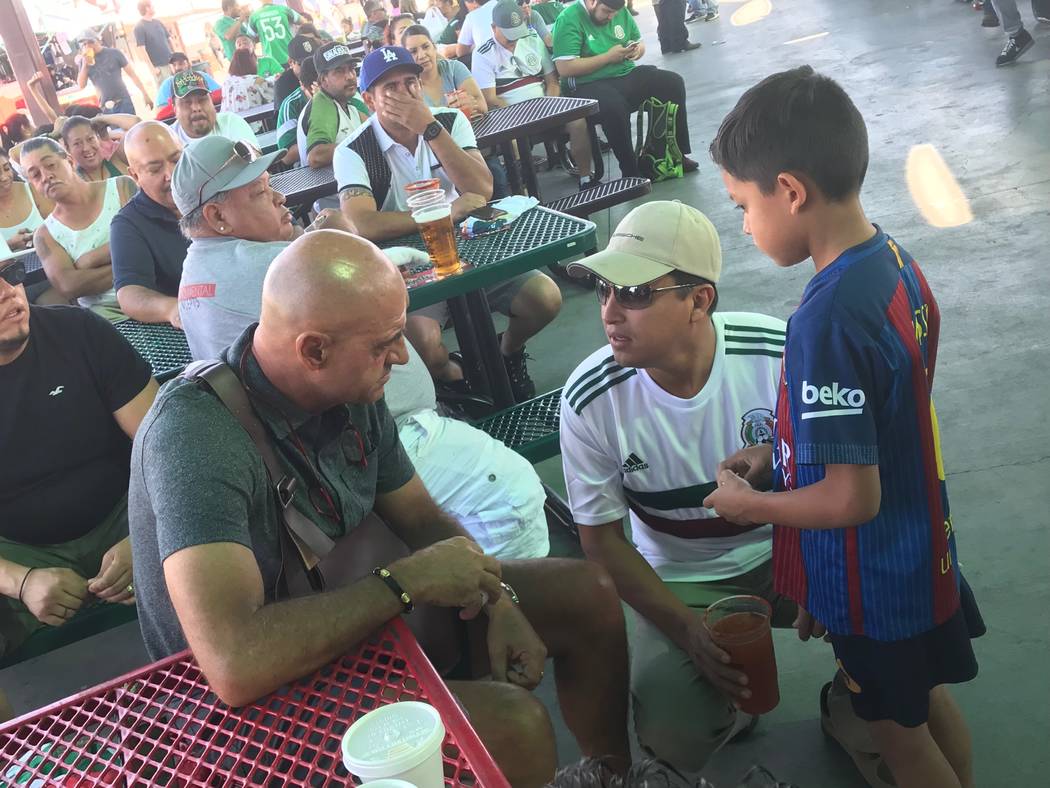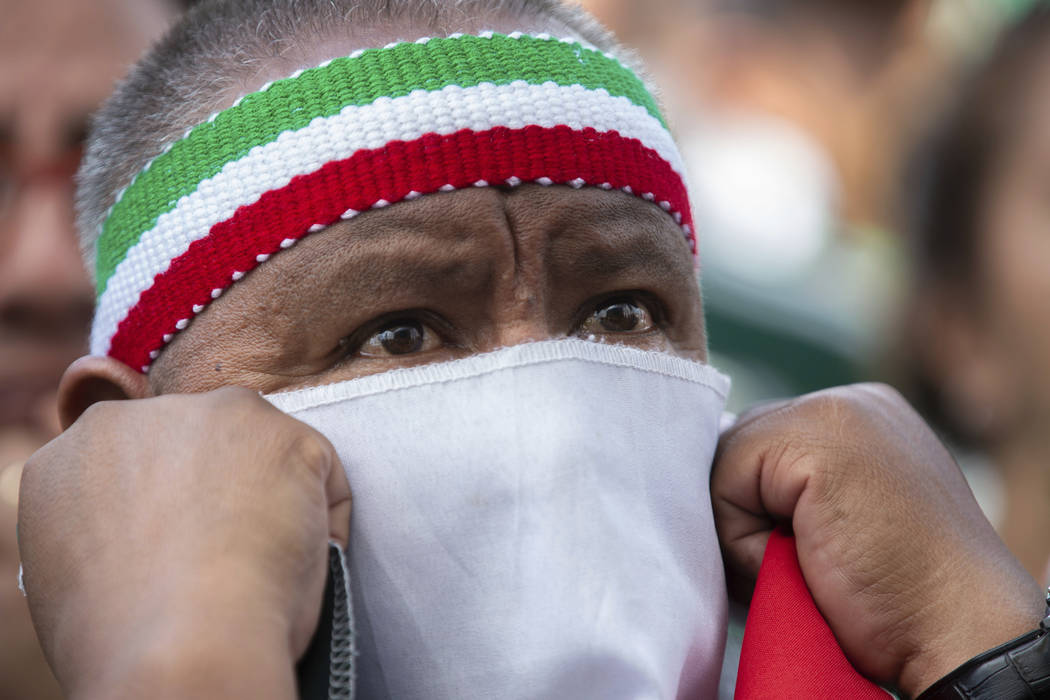 The whistle blew and Miguel Garduno wept.
Garduno, a Lights FC defender and native of Mexico City, was stunned that his home country managed to upset Germany 1-0 in the World Cup on Sunday, an incredible result that reshapes Mexico's tournament outlook. He wasn't the only Mexican fan shocked in Las Vegas, as across various watch parties around the valley supporters expressed amazement after taking down the defending champions.
"If I'm honest, I never expected that we would win," Garduno said. "But as soon as I saw the way Mexico was playing I was sure that they were going to get a goal."
Jose Sahagun, the captain of the Las Vegas chapter of Pancho Villa's Army, a fan group of Mexico's team, watched the match with about 150 other fans at Club 2100 on Fremont Street. He too couldn't believe the final outcome.
"I woke up this morning and to be honest with you I was hoping for a draw. A draw at best," Sahagun said. "I would never imagine that we were going to come away with three points. I thought if we lost by one it would be good for us in goal differential."
Sahagun, who is also a member of the Lights fan group Luz y Fuerza, got about five hours of sleep before the 8 a.m. kickoff after spending Saturday night celebrating the Lights' 4-1 win at Cashman Field.
Mexican fans weren't complaining about a lack of sleep after the game.
"It was worth waking up at 5:30 in the morning, that's for sure," Lights public address announcer and former Telemundo reporter Harry Ruiz said. "Now we've got our destiny in our hands. We can win the group."
The win, powered by Hirving Lozano's 35th-minute goal, puts Mexico atop Group F, but it still has two games remaining against South Korea and Sweden. Placing first in the group would be a big boost to Mexico's hopes of advancing past the Round of 16 for the first time since 1986 because it would avoid playing likely Group E-winner Brazil there.
"Now the problem is how the coaching staff and the players digest this big achievement," Lights coach Isidro Sanchez said. "That's always difficult."
Nevertheless, the result should further boost Las Vegas support of Mexico, which played a friendly against Iceland at Sam Boyd Stadium on Feb. 8, 2017.
Sunday, watch parties were thrown all over town, and members of the Lights attended three: at Broadacres Marketplace, the Mexican restaurant La Comida and the Plaza.
The team said about 500 fans were at Broadacres, and at least 100 more were at each of the other two locations.
"For me, it has a big impact, this culture event," said Sanchez, who watched at La Comida. "I haven't ever been in a World Cup, but watching your team in another country, you realize how big this phenomenon is."
More Lights: Follow Las Vegas Lights FC coverage at reviewjournal.com/lights and @RJ_Sports on Twitter.
Contact Ben Gotz at bgotz@reviewjournal.com. Follow @BenSGotz on Twitter.
Mexico's World Cup Schedule
Group F
Sunday: 1-0 W vs. Germany
Saturday: vs. South Korea, 8 a.m., KVVU-5
June 27: vs. Sweden, 7 a.m., KVVU-5