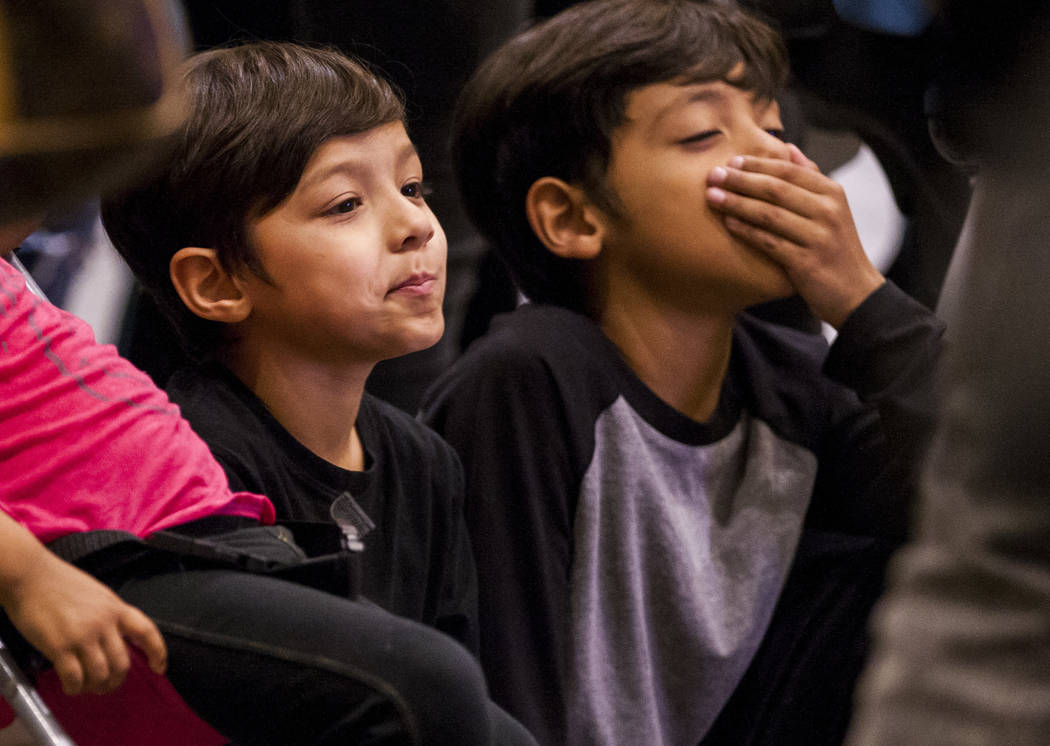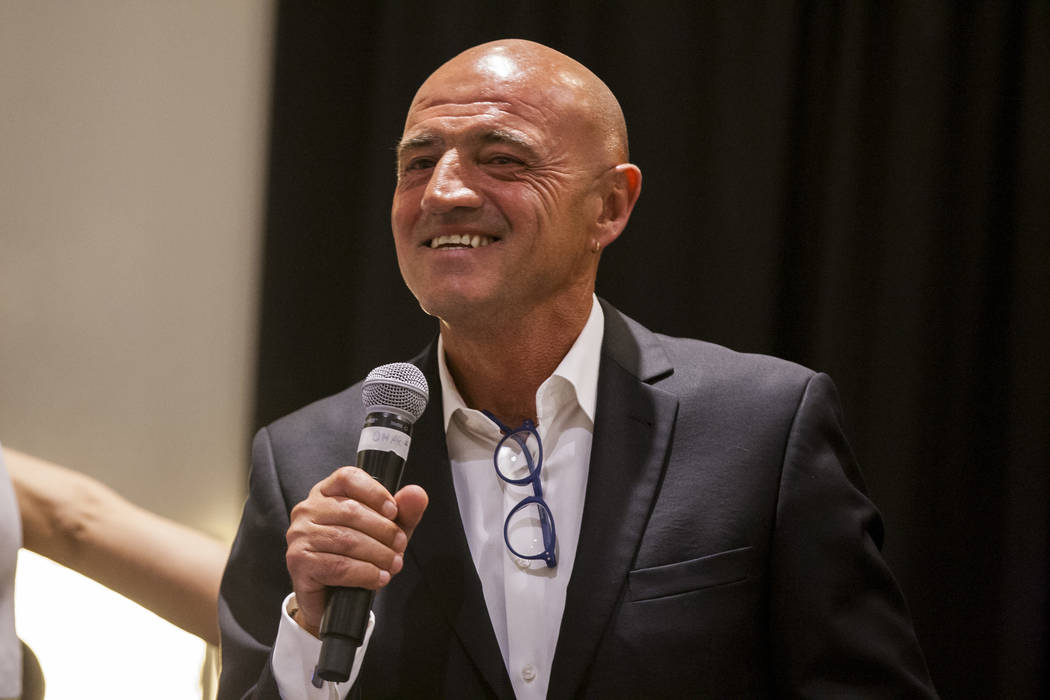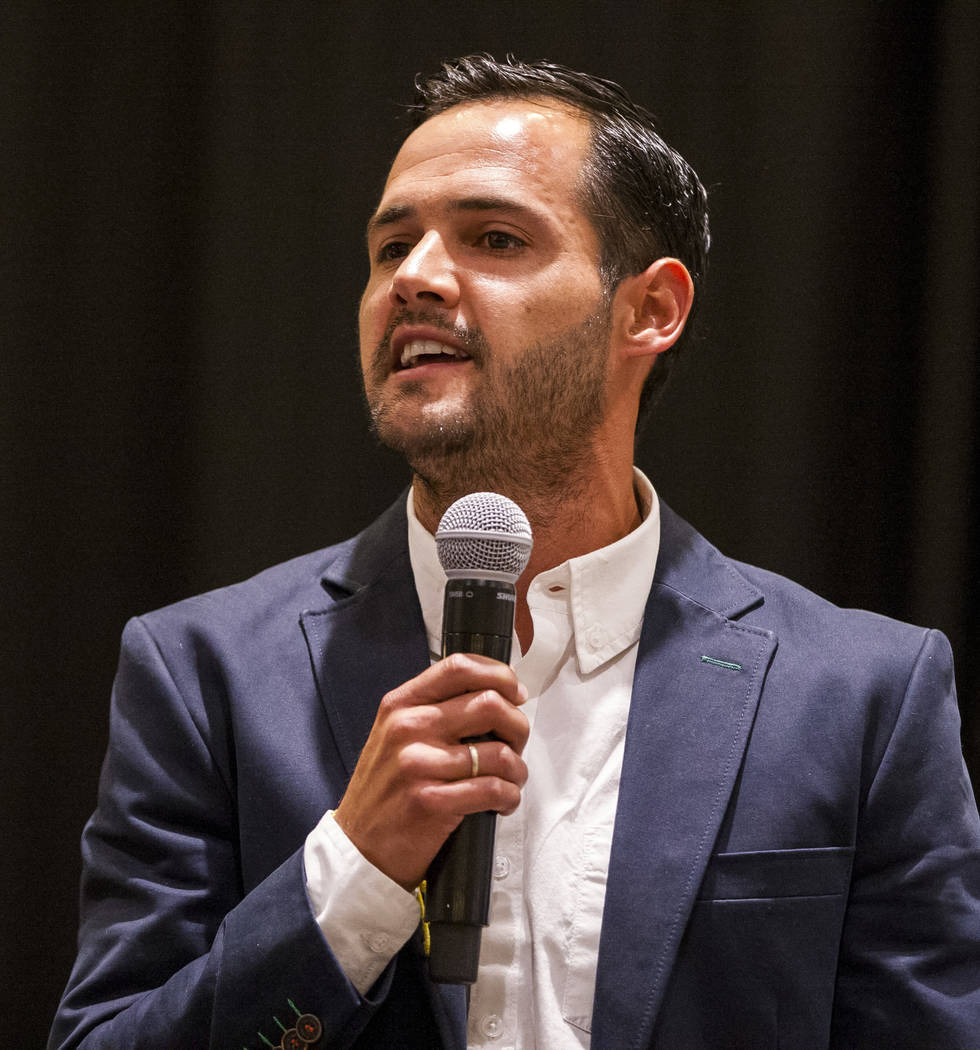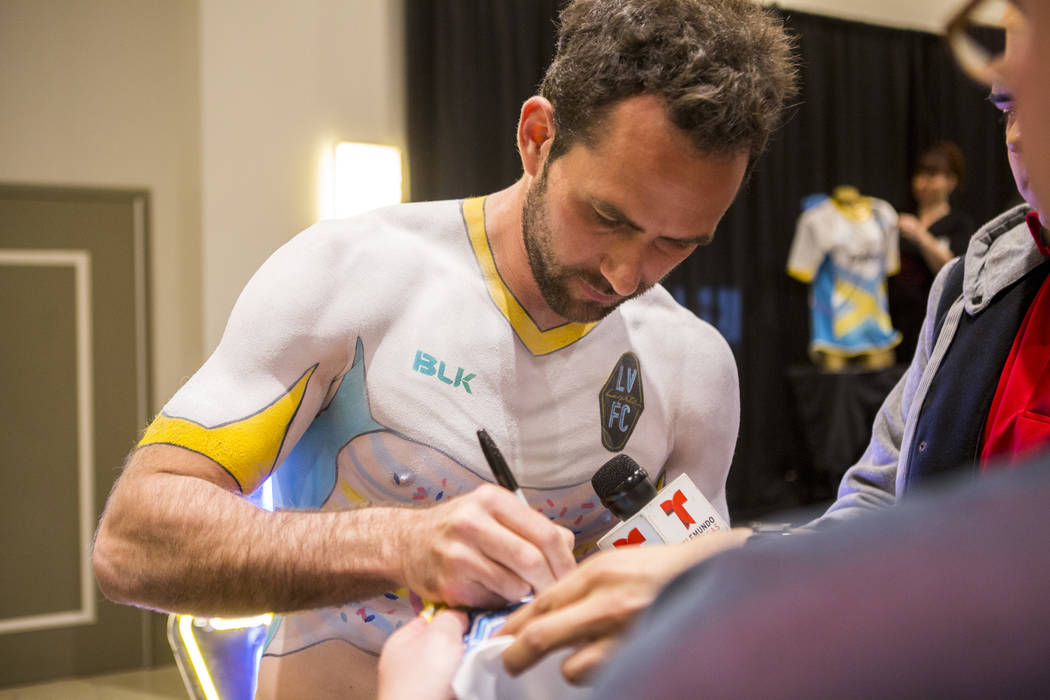 It took plenty of patience from Miguel Garduno and Juan Carlos Garcia for the Lights FC to pull off its away jersey reveal.
The two players spent more than three hours getting the kits applied with body paint before the team unveiled the jerseys at its season kickoff party at the Plaza on Wednesday. The kit, which will debut at the Lights' season opener Saturday at Fresno FC, is primarily white, light blue and yellow and was being sold at the event for $80.
"It's tight," Garduno, who was volunteered for the job, said after his body paint jersey was complete.
The Lights had another reveal at the party, announcing that coach Jose Luis Sanchez Sola would become the team's technical director and assistant Isidro Sanchez would become its head coach. The promotions in practice change little, as Sola still will be on the sideline giving instructions during games.
"It doesn't change any of the day-to-day roles," owner Brett Lashbrook said. "Nothing changes except titles."
Potential TV deal folds
The Lights' first exhibition game against the Montreal Impact was shown locally on KCLV-2, but a potential deal to show more matches on the channel fell through.
KCLV-2, a government access channel, is not allowed to air commercial content, but Las Vegas city officials thought showing the games would help promote their attempts to revitalize downtown. To try to make the deal legal, the Lights were willing to pay for production costs and air the games without commercials.
Lashbrook "was going to lose money every time those games were on Channel 2," City of Las Vegas Director of Communications David Riggleman said.
Cox Communications, which carries the channel, still objected to the deal because it argued the Lights are a for-profit club and thus the broadcasts always would be commercial in nature.
With Cox not on board, the team was left to search for other TV opportunities.
Injury updates
Starting midfielder Julian Portugal, who missed the team's final preseason game Friday with a lower body injury, was back training with the Lights on Tuesday.
The only players not practicing were midfielder Sebastian Hernandez and defender Jorge Guillen-Torres. Hernandez did not play in the preseason, and Guillen-Torres has not practiced since early in camp because of a lower body injury.
Open Cup
Lashbrook said the Lights asked to host a U.S. Open Cup game before Wednesday's application deadline.
The Open Cup is a tournament that features all the professional teams in the U.S. as well as amateur clubs in the earlier rounds. The Lights submitted Cashman Field, Sam Boyd Stadium and UNLV's Peter Johann Memorial Field as potential venues.
Ninety-four teams will compete in the tournament, which begins May 9.
Jerseys available online
The Lights' home jerseys are available at Zappos.com for $90.
Contact Ben Gotz at bgotz@reviewjournal.com. Follow @BenSGotz on Twitter.