Lights FC plays home opener against 'Nevada's other FC'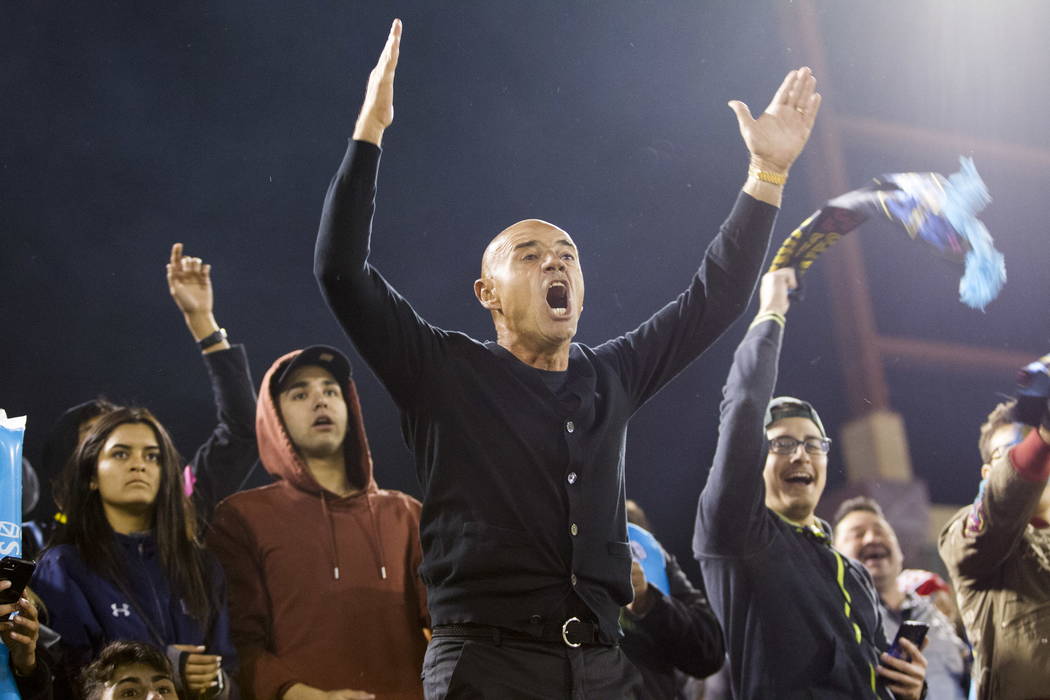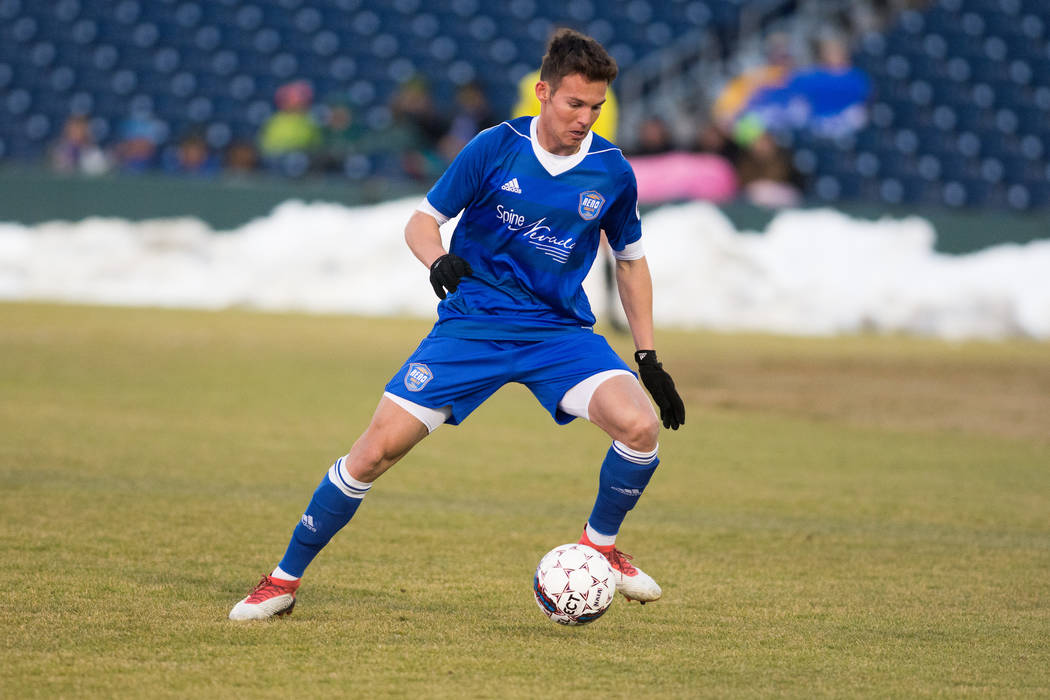 It started with name-calling and led to SpongeBob memes.
The "Emoji Kit Wearing Club" (Lights FC) and "Nevada's other FC" (Reno 1868 FC) have not hesitated to go after each other on social media and in person to drum up interest in their burgeoning rivalry. Lights technical director Jose Luis Sanchez Sola even declared that his club is "the only team in Nevada" during an away jersey reveal.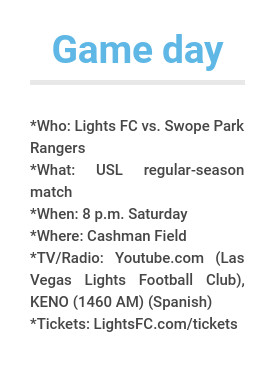 The sparring between the two teams finally shifts to the pitch at 8 p.m. Saturday at Cashman Field in the first match of a three-game series dubbed the Silver State Cup. The Lights (1-0), who requested Reno for their home opener, are hoping to parlay the rivalry into a successful Las Vegas launch and are expecting a near-sellout crowd.
"There is no other way to say it: This is exactly who we wanted to play for our inaugural (United Soccer League) home match," Lights owner Brett Lashbrook said when the matchup became official. "Beat Reno. Early and often. Every time. That will always be a core goal of our club."
Lashbrook has declared that beating Reno (0-1) is one of the club's top two priorities, along with winning the USL. While Lashbrook never would admit it publicly, that's a fairly sizable goal given the success Reno had in its first season.
1868 FC finished third in the Western Conference last year and made the playoffs while having the eighth-highest average attendance in the league at 5,559. The team has added talented players because of its partnership with Major League Soccer's San Jose Earthquakes, including former UNLV players Danny Musovski and Kevin Partida.
"I'm in a weird situation, because I never thought in my life I would be playing a pro soccer game for Reno against Vegas," said Musovski, a Henderson native. "A lot of people from Las Vegas don't like Reno, and a lot of people from Reno don't like Las Vegas. It'll be a fun rivalry."
The teams have striven to make the competition between them fun for fans, allowing supporters to vote on the rivalry series name and trophy design online before announcing them Wednesday. Both clubs are hoping the inclusiveness fills the stadiums they share with Triple-A baseball teams, especially Saturday when the Lights make their official home entry into the increasingly crowded Las Vegas sports market.
"I need a sellout," Sola said. "The players have a very big job, and the show is for the people. I have had a dream that Cashman Field, Saturday night, is full."
Just a few days left…#AllForOurCity | #RivalryWeek pic.twitter.com/6Vpks1p8Ui

— Reno 1868 FC (@Reno1868FC) March 21, 2018
Here ya go, we fixed it for you! #BeatReno #WinNevada pic.twitter.com/Ux3A4E9ZB0

— Las Vegas Lights FC (@lvlightsfc) March 21, 2018
Contact Ben Gotz at bgotz@reviewjournal.com. Follow @BenSGotz on Twitter.