Lights FC unveil home jerseys for United Soccer League season
Updated February 8, 2018 - 1:49 pm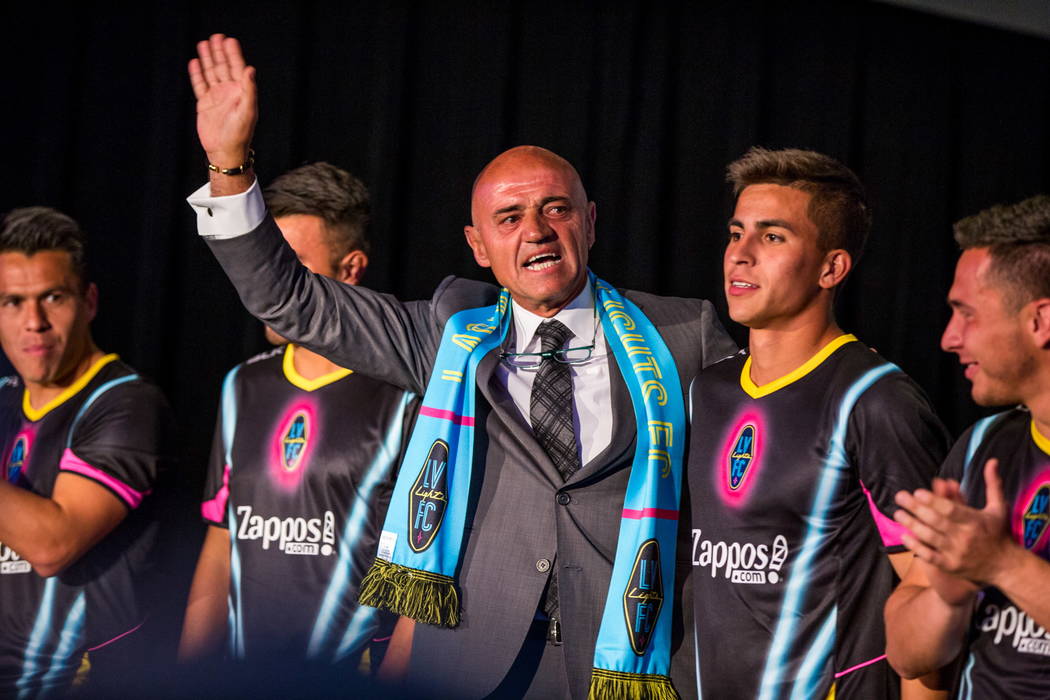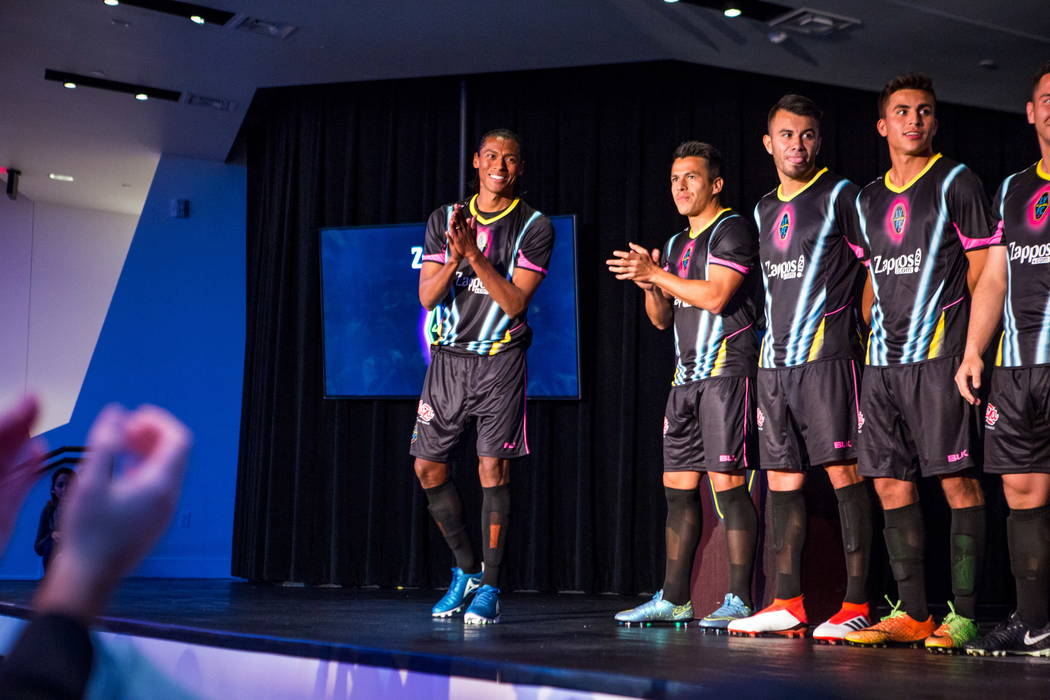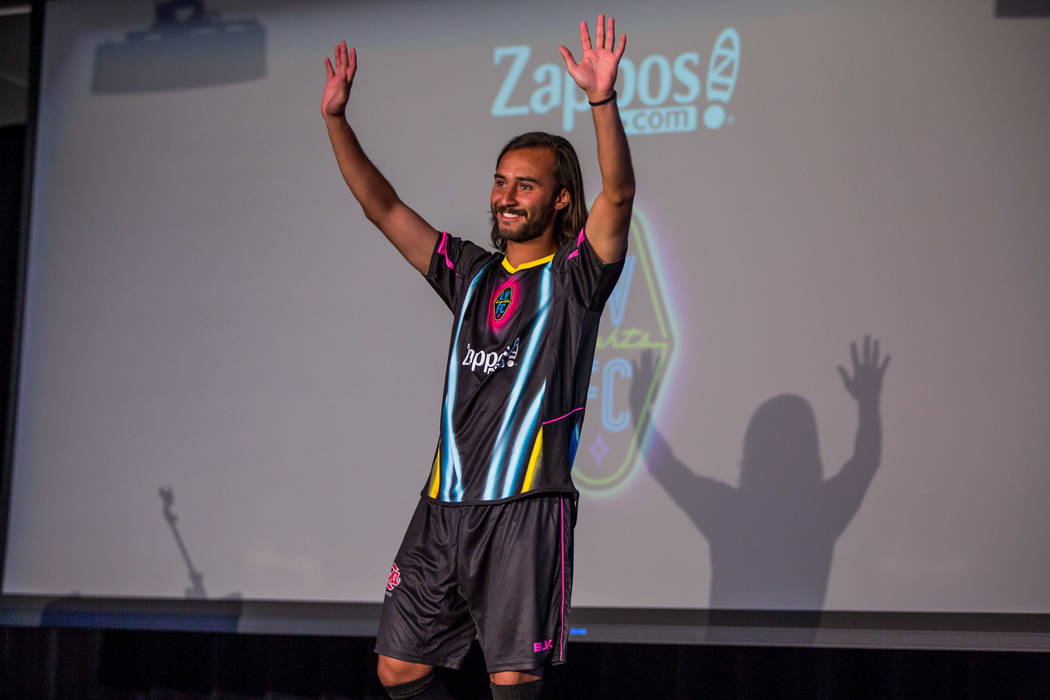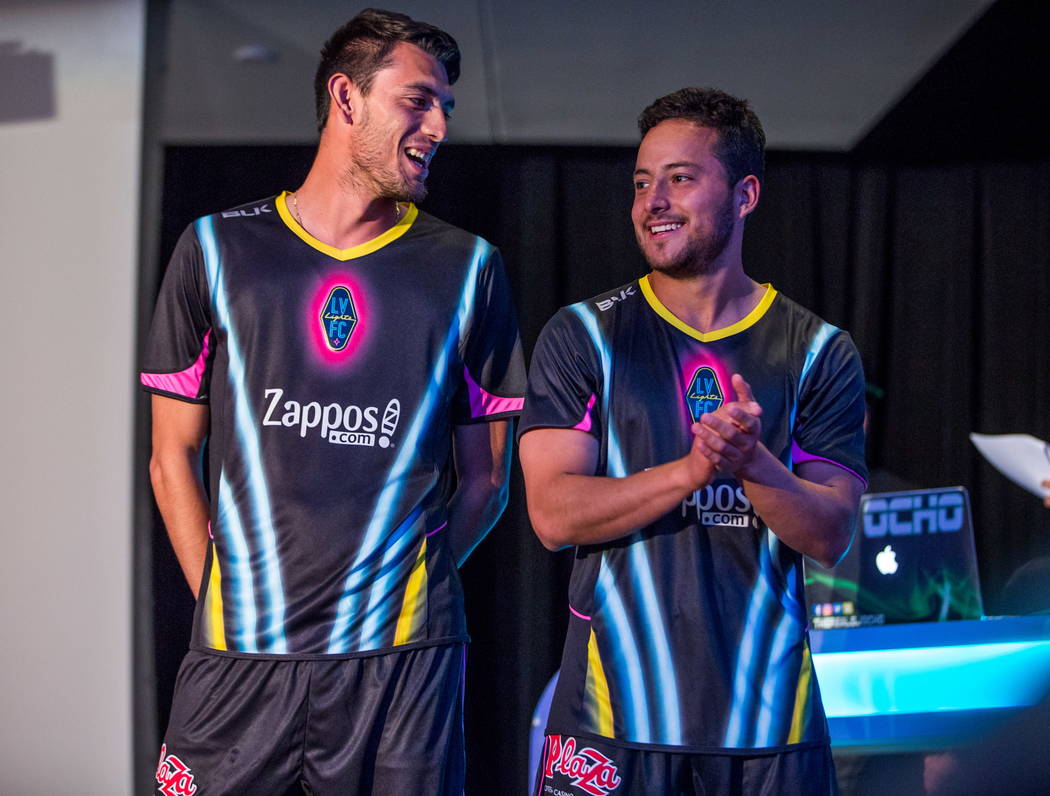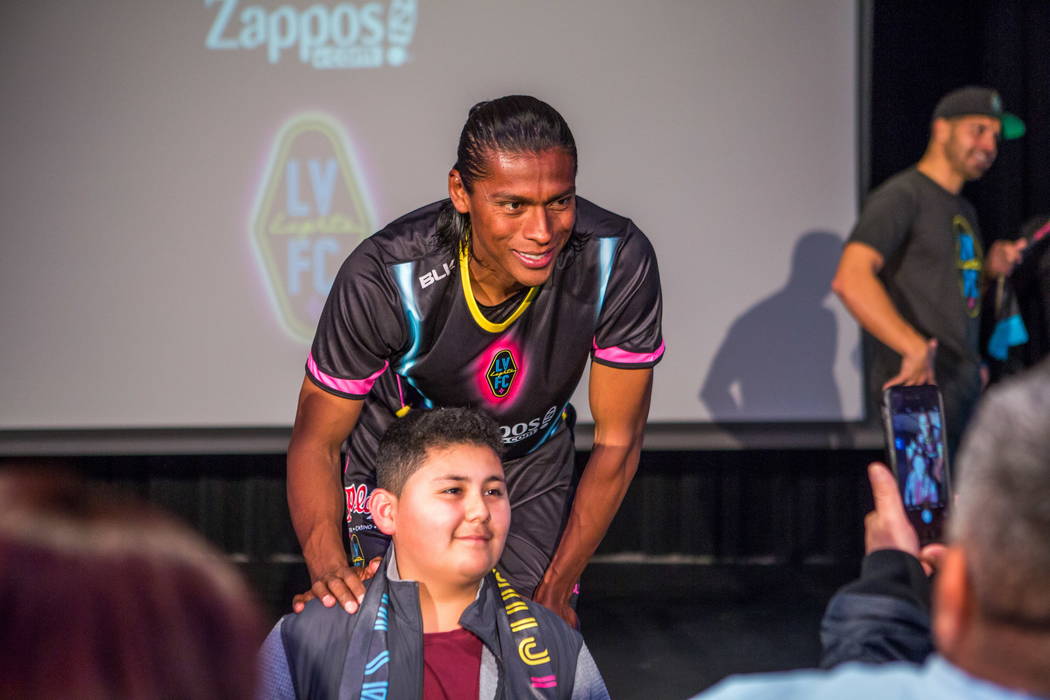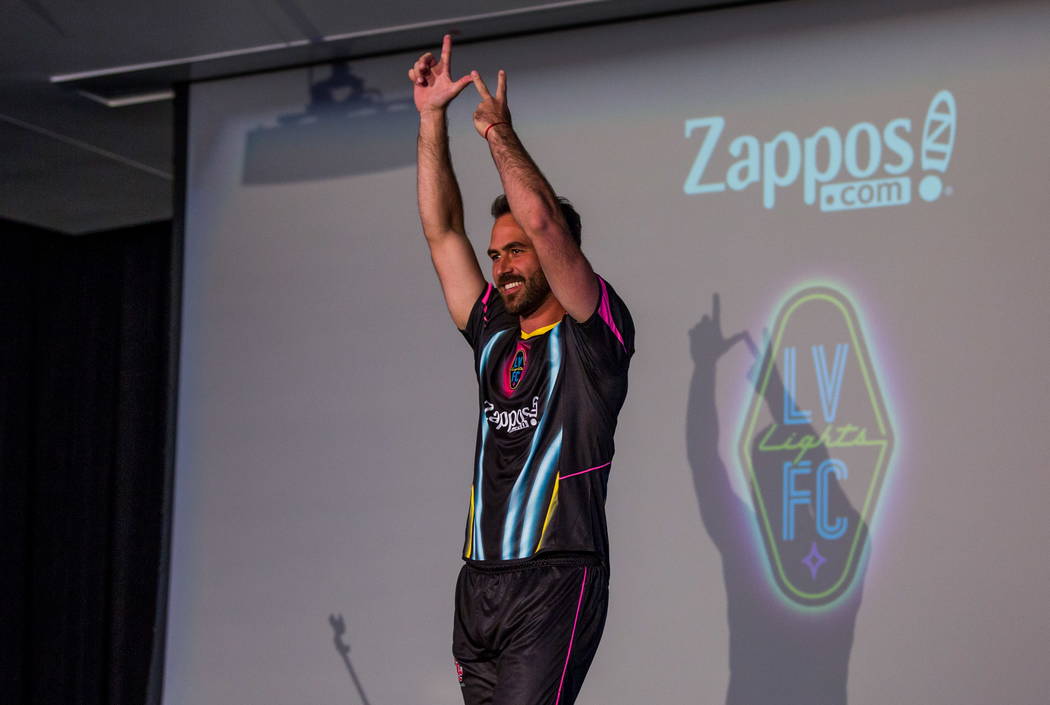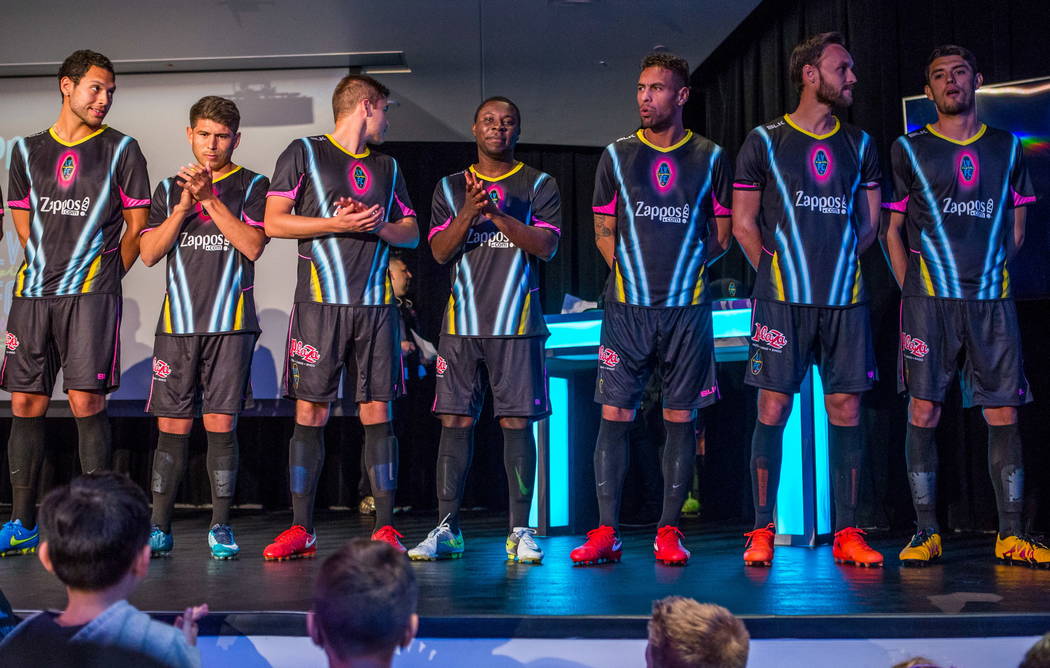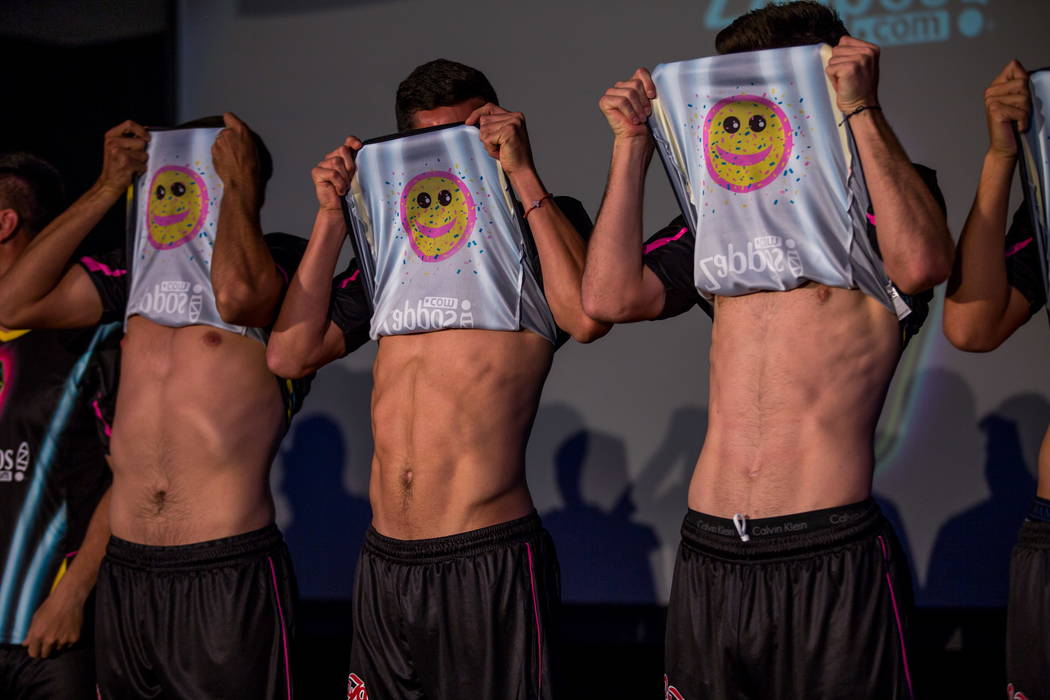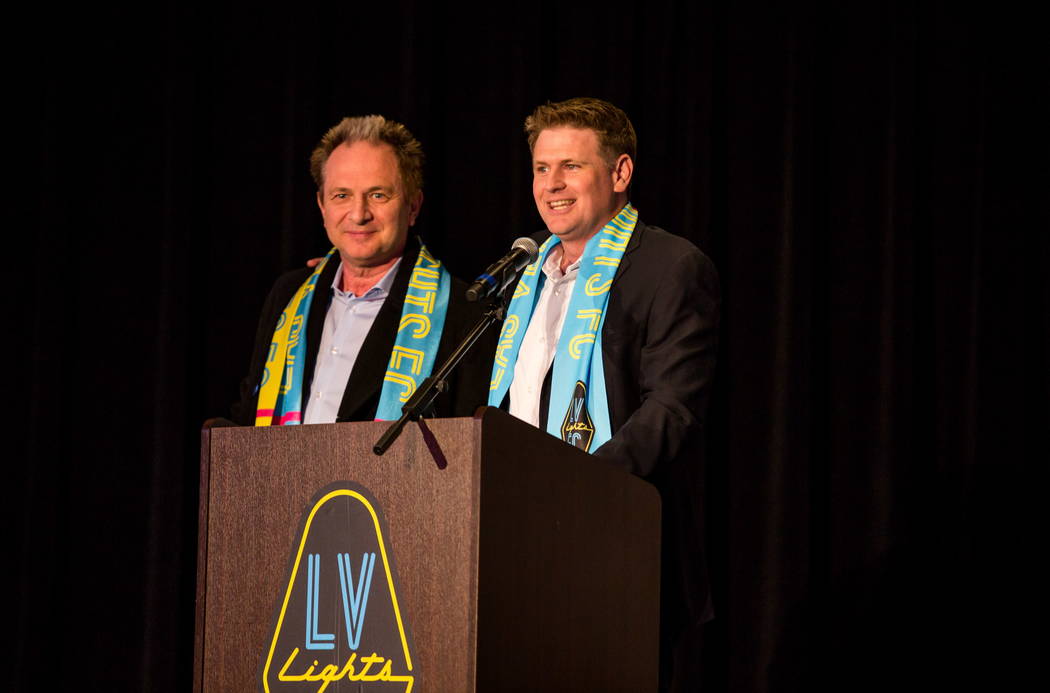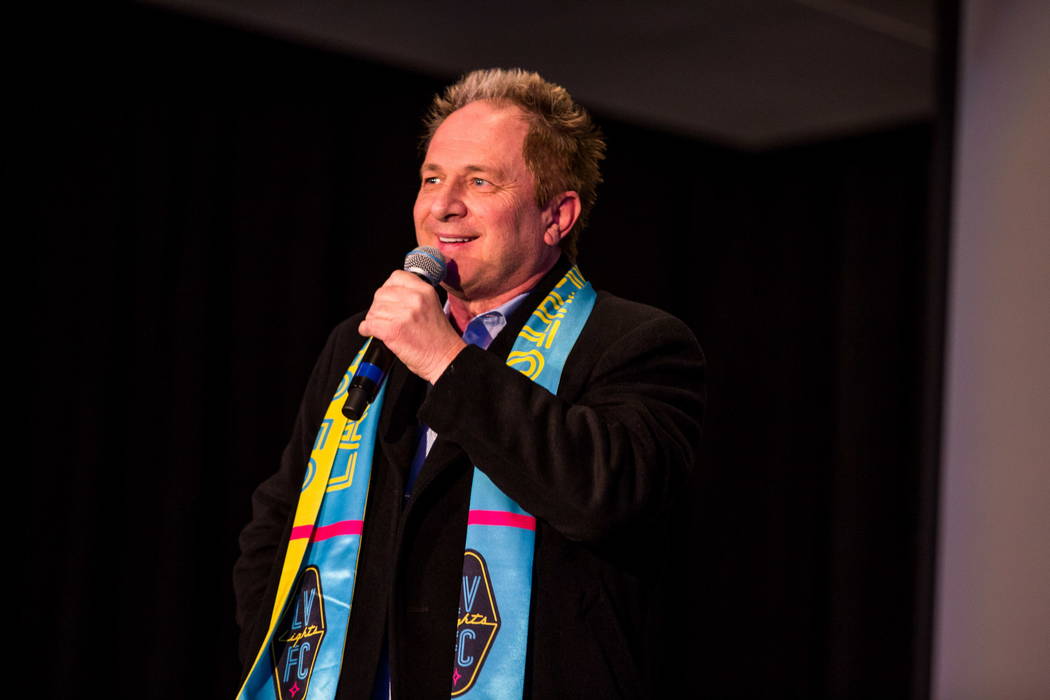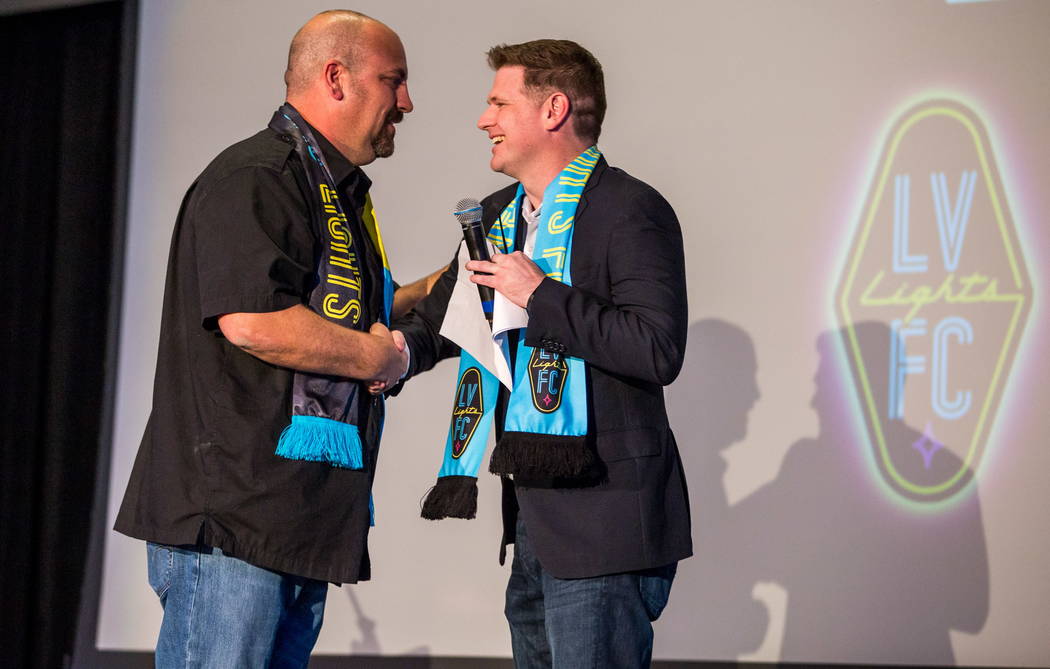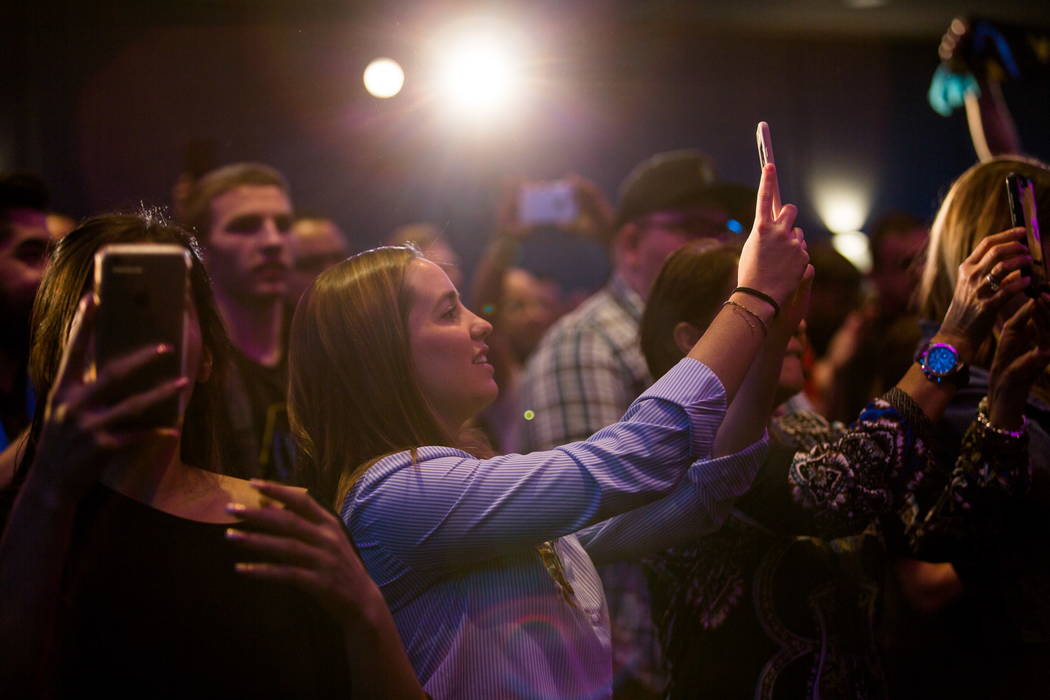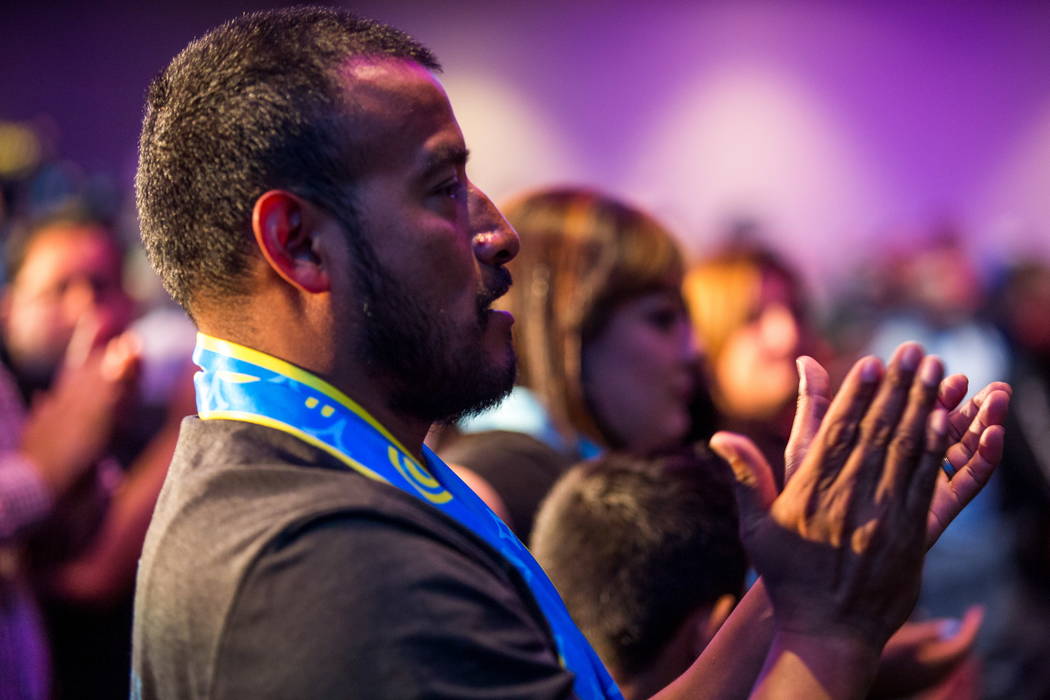 The Lights FC are going to be bright in their inaugural season.
The United Soccer League club unveiled its home jerseys Wednesday at sponsor Zappos' Downtown campus and got a largely positive reception from a crowd that well exceeded the 524-person seating capacity of the Zappos theater.
The jersey features a black background with the Lights logo below the neck and Zappos' logo across the chest, but there's also neon blue, yellow and pink throughout.
"It's very different from other teams," Lights midfielder Julian Portugal said. "Even pro teams in Spain, England, they have generic jerseys. This is different. I like it."
The neon accents, designed by Zappos art director Fernando Cabestany, include bright blue and yellow tubing down the chest and hips, pink flares on the sleeves and a bright yellow collar. They were included as a nod to Las Vegas' history and to add to the ethos of a team that has consistently attempted to stand out.
"It's flashy, and I think that's what we want to represent," Lights defender Zak Drake said. "Las Vegas is a flashy city, so the jersey represents it really well."
The team also announced that Findlay Toyota will sponsor the club, and the dealership's logo is featured on the back of the jerseys. The team's shorts, which were revealed at an event Tuesday, are black and feature the Plaza logo, Lights crest and the logo of BLK, the jersey's producer.
The most interesting part of the jerseys, however, is underneath. On the inside of the jerseys is an upside down smiling face the team can flip up after scoring.
"I like them," said Jason Holzrichter, a member of the Lights' supporters group, the Electric Company. Supporter Elijah Ah-Sha said the jerseys were "Electric Company-approved."
Odds posted
Westgate sports book manager Jeff Sherman tweeted that the Lights are a plus 850 underdog in their preseason game against Major League Soccer's Montreal Impact on Saturday at Cashman Field. The Impact are a minus 300 favorite, and a draw is listed at plus 400.
Contact Ben Gotz at bgotz@reviewjournal.com. Follow @BenSGotz on Twitter.