Phoenix Rising FC snaps Lights' 4-game home win streak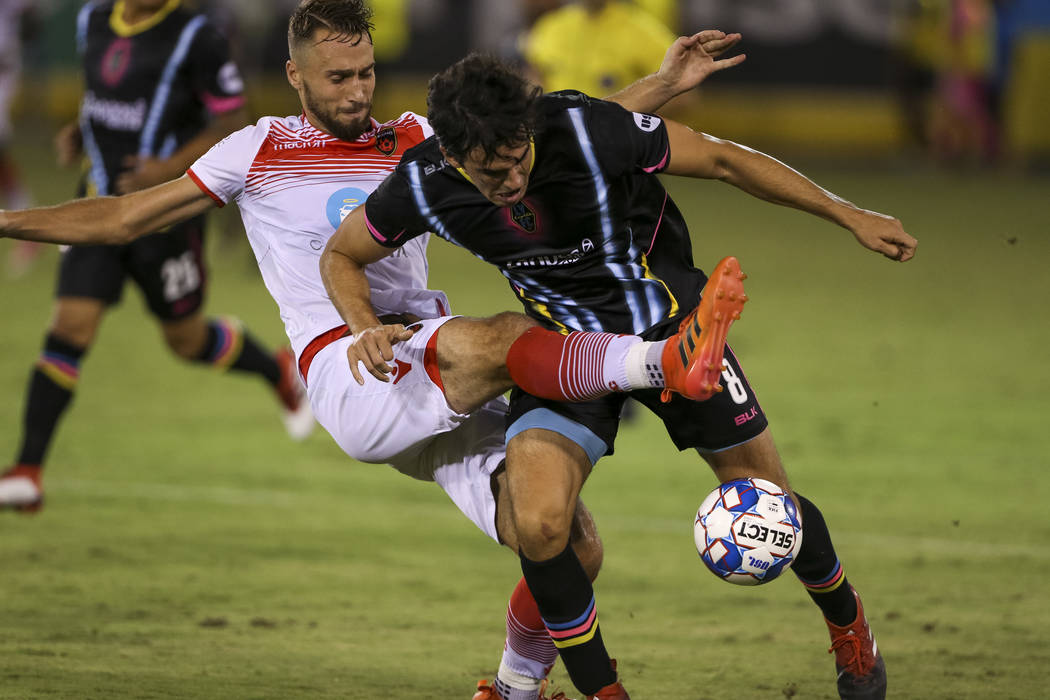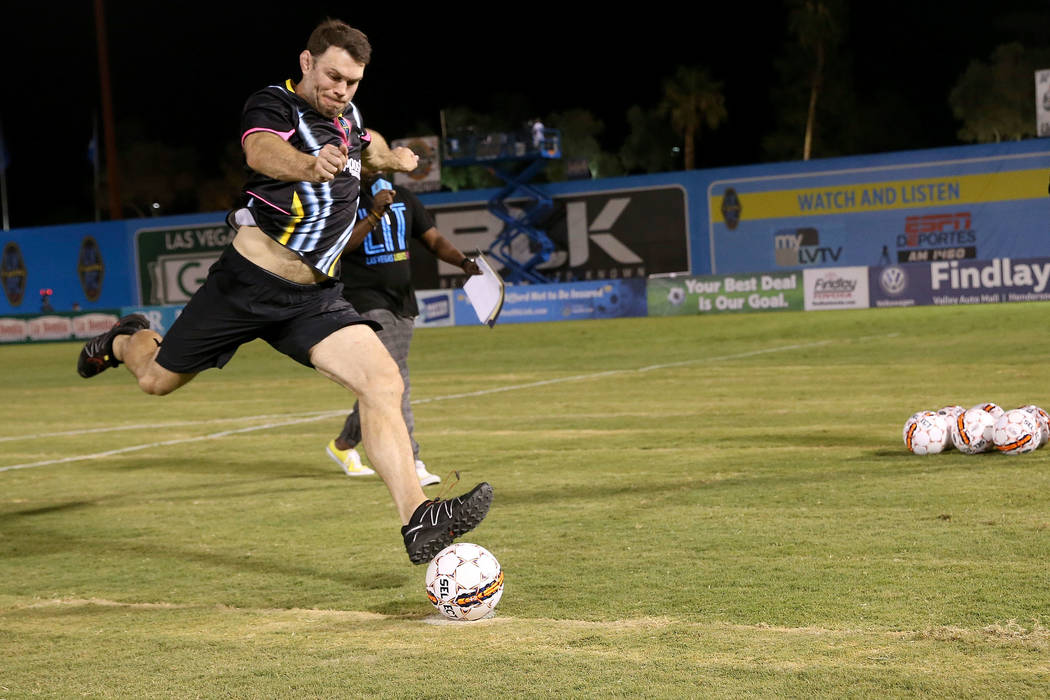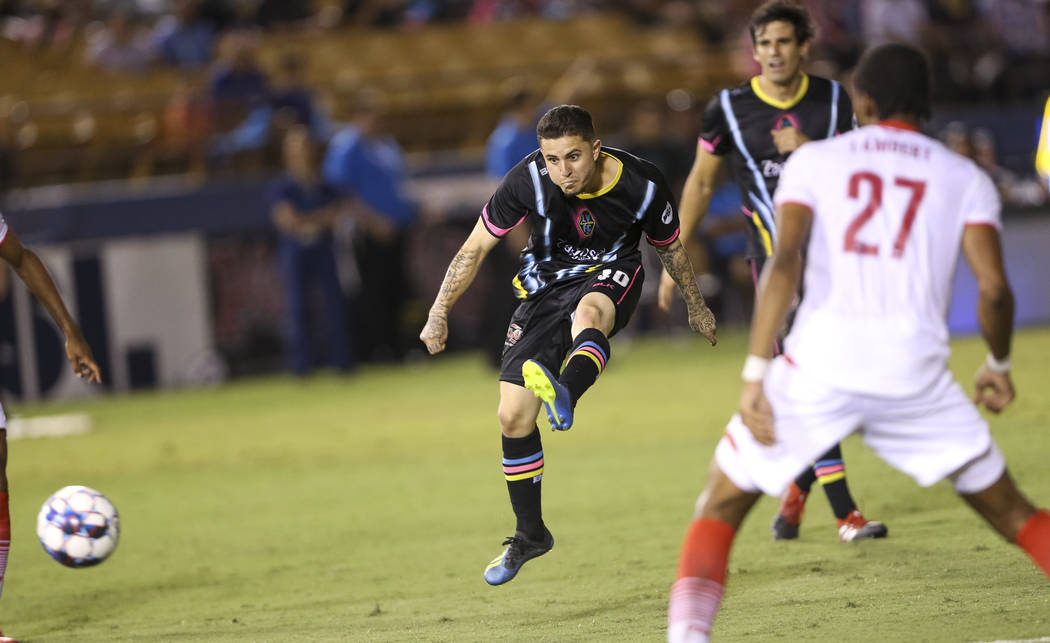 The Lights FC welcomed fighter Forrest Griffin to Cashman Field on Saturday and showed the UFC Hall of Famer that the USL has weight classes too.
There are heavyweights like Phoenix Rising FC, which is well on its way to a second straight playoff appearance. And then there are the Lights, who are still figuring a lot of things out in their first season.
So naturally it was Phoenix that came away with a 2-0 victory in front of an announced crowd of 6,720, showing the home team that it's a class or two away from true contention. Still Lights coach Isidro Sanchez was encouraged by his team's effort in the defeat, as he was Wednesday when the club lost 3-1 at Orange County SC.
"Today and Wednesday, for me, I have seen the closest to my dream. My dream of how my team plays," Sanchez said. "Maybe for some of you, for some of the fans, it's not enough. But I can see the path, I can see the way, I can see advancing. I can see a more solid, a more structured and a more measured team."
The loss snapped a four-game home winning streak for the Lights (7-12-5), who were shut out for the seventh time. They almost got on the board right away though, as forward Omar Salgado rifled a shot on goal in the first minute that required a leaping save from goalkeeper Zac Lubin.
"I said to Lubin, to the goalkeeper: 'You won this game in the (first) minute with that save,'" Sanchez said. "That's the kind of (play) that changes everything."
The played showed the Lights, which outshot Phoenix (13-6-5) 11-8, were willing to go toe-to-toe but they couldn't keep up. Rising FC finished its close chances, starting in the 10th minute when midfielder Solomon Asante corralled his own rebound and scored his 11th goal.
Forward Kevaughn Frater then sealed the match in the 85th minute with a penalty kick.
The loss dampened what was otherwise a festive atmosphere at Cashman Field despite the 104 degree temperature at kickoff. In addition to Griffin, the Lights got fighters Claudia Gadelha and Joseph Benavidez to appear at their pregame tailgate and take part in a halftime penalty kick competition as part of their UFC Night.
Fun fact: @ForrestGriffin is a 50% PK shooter I guess #LVvPHX pic.twitter.com/ZcVgT9pAcP

— Ben Gotz (@BenSGotz) August 19, 2018
The club also used the match to test out a sideline microphone on technical director Jose Luis Sanchez Sola. A select number of fans got to listen to Sola the entire match through an online livestream on the condition they complete a survey afterwards.
The audio certainly didn't disappoint, with Sola passionately yelling at his team in Spanish for much of the match. He had plenty to correct throughout the course of the game, as the Lights lost for the third time in eight days.
"What the Las Vegas Lights won in these eight days is important," Sanchez said. "Three losses but inside we won a lot."
More Lights: Follow online at reviewjournal.com/lights and @RJ_Sports on Twitter.
Contact Ben Gotz at bgotz@reviewjournal.com. Follow @BenSGotz on Twitter.