Lions fans know how loss looks
October 26, 2008 - 9:00 pm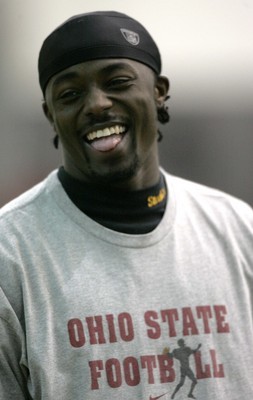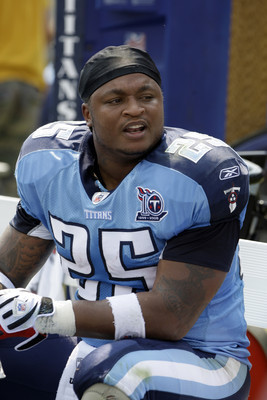 An NFL game in Detroit is being blacked out on Motown's local TV today for the first time since 2001.
So Steve Schrader of the Detroit Free Press offered up a few listening tips for radio newbies, including:
— Just pretend it's the old days, like '57, the last time the Lions won a title.
— It's actually just as easy to cuss and throw things at the radio as it is the TV.
— Traffic and weather on the third-and-8s.
— If you're looking for the Lions, try 97.1, 1270 or, at the end of the day, 0-7.
• CAUGHT OUT OF BOUNDS — Pittsburgh Steelers wide receiver Santonio Holmes faces misdemeanor marijuana charges after police found pot-filled cigars in his car during a traffic stop Thursday.
(Feel free to enter your own possession-receiver punch line here.)
• FORE, AS IN FOREHEAD — A local man is suing a fellow golfer over a tee shot that hit him on the head two years ago, the Omaha (Neb.) World-Herald reported.
Defense lawyers, saying the suit is out of bounds, immediately asked the judge to declare the case an unpayable lie.
• NO LONGER A DRIVING FORCE — Legendary UCLA basketball coach John Wooden, no longer driving after turning 98 this month, just sold his 1989 Ford Taurus on eBay for $5,000.
One mechanic's quickie scouting report: It be quick, but it don't hurry.
• LATE APOLOGY — Jose Canseco, in an A&E documentary, said he regrets outing baseball's steroid users and wants to apologize to them.
Responded Mike Finger of the San Antonio Express-News: "This works as a perfect parallel to the upcoming sequel to 'Erin Brockovich,' in which the sassy whistle-blower has a change of heart and helps the gas company recontaminate the drinking water."
• THUMBS UP — Cam Hutchinson of the Saskatoon (Sask.) StarPhoenix, on New Jersey Devils center Bobby Holik being out three to four weeks with a broken pinkie: "During his recovery, he is expected to dress as a backup quarterback for the Dallas Cowboys."
• SLOW GOING — David Thomas of the Fort Worth (Texas) Star-Telegram, on 245-pound Tennessee Titans running back LenDale White's 80-yard rumble Oct. 19: "It was the first touchdown in NFL history to begin in one quarter and end in another."
• HAPPY HALLOWEEN — Headline at TheOnion.com: "Double-booked Tropicana Field holds first haunted-house World Series."
• HILLARY NEEDS BCS — Comedian Argus Hamilton, after Southern California leapfrogged three unbeaten teams into second place in the first release of the Bowl Championship Series rankings: "Under the BCS system, Hillary Clinton still could be our next president."
• DUCKING THE QUESTION — From Dwight Perry of the Seattle Times: "Why all the fuss over the Republicans' $150,000 fashion makeover for vice-presidential candidate Sarah Palin?
"Wake us up when she stockpiles as many different outfits as the Oregon football team."
REVIEW-JOURNAL WIRE SERVICES