Locos' Hill attempts to outrun his past failings
October 7, 2011 - 1:03 am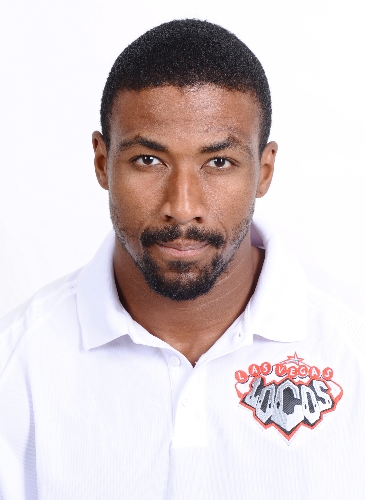 When a team is thoroughly outplayed, as the Locomotives were Sept. 24 in losing 34-17 at Virginia, there usually are few positives.
The play of Hakim Hill might have been one of them. The second-year United Football League running back averaged 11.3 yards on six carries as part of a 92-yard total offense effort, and he figures to get more touches Saturday when the Locos (1-1) host Omaha (1-1) in their home opener at Sam Boyd Stadium.
"All I was trying to do was run hard each play," said Hill, the son of former NFL receiver J.D. Hill. "No one person can do it by himself.
"I want the coaches to trust me. I try to earn that trust every day in practice and make sure I know my assignments and do things the right way."
Doing things the right way has not been easy. Hill, 28, has encountered plenty of problems off the field that resulted in his being kicked off four teams until the Locos took a chance on him a year ago.
"It was immaturity and a lack of accountability — a lot of alcohol, a lot of drinking, a lot of partying, hanging out with the wrong crowd," said Hill, who leads the Locos in rushing with 68 yards. "I wasn't accountable for my own actions.
"But until you can look yourself in the mirror and say, 'Hey, it was nobody else's fault but your own,' you can't start to turn things around. Once you can do that, you can move on and get another chance in life."
Hill wasn't sure he would get another chance. He was booted from Arizona State in 2004 after getting into an altercation with a teammate before the Sun Bowl. He transferred to Northern Iowa but was kicked off the team in 2005 after being arrested following a fight at an Iowa City hotel.
Hill tried to revive his career later in 2005 in Canada, playing with the Toronto Argonauts. But an arrest for drunken driving led to his release. Two years later, he was cut by the Saskatchewan Roughriders after yet another arrest involving alcohol.
A remorseful Hill said he's not proud of his past. But he has managed to overcome it, which is why he is so upbeat about his current situation.
"I know what it's like not to have played football for 3½ years," he said. "When Coach (Jim) Fassel gave me this chance, I pretty much knew this was my last chance to be an active member of the pro football community. So now that I'm in the game, I try to cherish every moment."
Fassel said Hill, who rushed for 37 yards on 18 carries last year in the regular season but had a 37-yard touchdown run in the UFL championship game, knows the consequences if he slips again.
"He understood the situation," Fassel said. "I was tough on him. But to his credit, Hakim has responded tremendously. He's learned to be a hard-nosed runner, and he has done everything we've asked of him, both on and off the field, and I respect him for that."
Hill said it took a meeting three years ago with his father, who had problems off the field with cocaine and is now a minister living in Chandler, Ariz., to get his head on straight.
"I said to my dad, 'Help me out,' and he said, 'Focus on being a good man and being a productive member of society. You do that, and football will fall into place,' " Hakim Hill said.
Hill doesn't blame being the son of a famous athlete for his troubled life. Instead, he accepts total responsibility.
"It's all on me," he said. "I made bad choices, and I paid for them. Now, I got my life back on track, and I want to keep things that way. But you have to work at it every day. One thing I learned through my experiences is that no matter who you are, nothing is handed to you in life. You have to go out and earn it every day."
■ NOTES — The Locos bolstered their offensive line, signing guard Tony Ugoh and activating tackle Herb Taylor. … The Nighthawks lead the UFL in total offense, averaging 402 yards. … Saturday's game, which kicks off at 5 p.m., will not be televised.
Contact reporter Steve Carp at scarp@reviewjournal.com or at 702-387-2913. Follow him on Twitter: @stevecarprj.