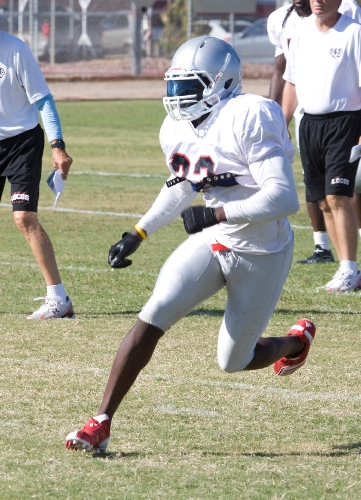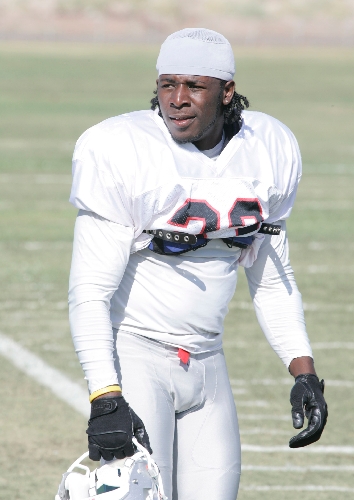 Locomotives safety Trey Young had trouble attracting the attention of major colleges as a standout player at San Diego's Helix High School.
"I remember how much it hurt," said Young, who wound up at Montana and helped the Grizzlies win the Division I-AA championship in 2001. "That's why I wanted to help younger guys who were in a similar situation."
Since 2008, Young and a group of friends have been running officialplayerwatch.com, a website that helps generate exposure for high school and junior college athletes who might be getting overlooked in the recruiting process.
"What happens is you create your own file with video clips, tributes from coaches, whatever you want to use to sell yourself," Young said. "We, in turn, get the word out to coaches on the site and try to help create some interest in the athlete.
"We had a kid from Northern California this past year who went on our site, got invited to a high school combine, and that led to him getting a scholarship at UC Davis."
Young has not been charging athletes to post on his site but will soon implement a fee structure. For less than $20 a month, an athlete can use the site to help promote himself.
Young helped Las Vegas win the inaugural United Football League championship last season, finishing the year with 14 solo tackles and two interceptions, including one that he returned for a touchdown.
But he faces a fight to retain his roster spot because the team's talent level has been upgraded significantly for 2010.
Through one week of training camp, Young is on the second unit.
"I knew they were bringing in some good players, and I was ready for that," he said. "I'm just trying to play to the best of my ability and hope that it will be good enough."
Locos secondary coach Larry Marmie said don't read too much into Young's second-unit status.
"I think he's an outstanding competitor," Marmie said. "He's got a football frame of mind and he thinks like a football player. As long as he competes, he'll have a chance to be part of this team."
Head coach Jim Fassel said players like Young who helped Las Vegas win the title last year do have some equity built up.
"I really like Trey as a player and as a person," Fassel said. "He does things the right way, and like all the returning guys, he'll always be special to me. But the reality is there's a lot of competition to make our football team, and he's going to have to earn his way, just like everyone else."
Young wouldn't want it any other way.
"I'm not afraid of having competition," he said. "The best guys should be out there, and I'm trying to show them that I belong out there."
Young is used to fighting to prove he's good enough. He went through it in high school and again as a pro.
Even though he was an All-American at Montana, no NFL team wanted him. So he took his skills to the Canadian Football League, playing three seasons with the Calgary Stampeders and a fourth with the Edmonton Eskimos.
He's still playing professionally at age 30.
And he's also working to help high school players realize their dreams.
"I remember what it was like, and I didn't have that kind of help available to me," Young said. "So if I can be of assistance to a kid and help him play college ball somewhere, I'm glad to do it."
Contact reporter Steve Carp at scarp@reviewjournal.com or 702-387-2913.