LSU player to meet with police in murder case after NFL Draft
April 30, 2015 - 11:34 am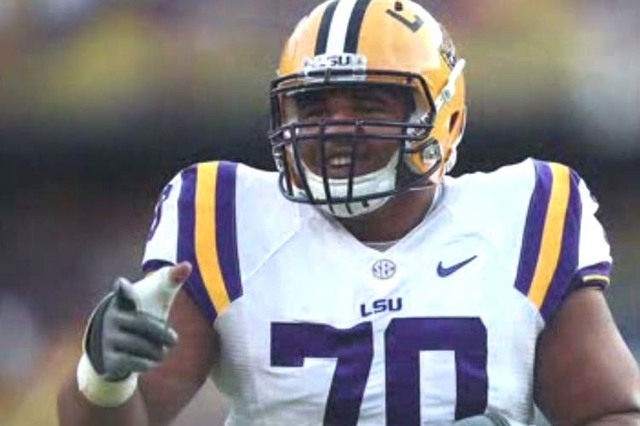 LSU offensive lineman La'el Collins and police in Louisiana have agreed to schedule an interview sometime after the NFL Draft to discuss the shooting death of a pregnant woman.
Cpl. Don Coppola of the Baton Rogue Police Department told NFL Media's Albert Breer on Thursday that no date or time has been set.
Collins voluntarily left Chicago and the draft on Wednesday to return to Louisiana in an effort to clear his name.
Collins, a possible first-round pick, was at an NFL event Wednesday morning but declined to answer questions from reporters
Collins is in Baton Rouge ready to meet with police but because the investigation is not complete, authorities are not ready to meet with him, according to NFL Media sources who have spoken to the police.
Police, who said Tuesday that Collins is not believed to be a suspect in the case, are trying to get more information about the death of 29-year-old Brittney Mills, who was shot and killed last Friday night in Baton Rouge. She was found in her apartment and rushed to the hospital, where her infant was delivered. The child survived and remains under medical care.
According to ESPN, police believe Mills is the former girlfriend of Collins and are trying to determine who killed her, and whether Collins is the father of the child delivered after Mills' death.
"He's not a suspect, but we are seeking to question him," Coppola told NFL Media on Tuesday. "He knew the victim. We're not sure of the exact nature of the relationship. But for the investigation and through the investigation, we're exhausting all avenues to locate this young lady's killer."
Collins' attorney, Jim Boren, said Tuesday he is taking the police investigation seriously, has provided information to the police and has hired a private investigator.
"We have identified where La'el was the day the lady was murdered to establish he was nowhere around," Boren told ESPN. "We have offered to give names, witnesses who can vouch for his whereabouts that day until after the woman's body was discovered. We believe that when (police) have verified that information, that they will rule him out as a suspect in the homicide, just as I believe he should be."
Collins, a 6-foot-4, 305-pound Baton Rouge native, was one of 28 players who accepted the NFL's invitation to attend the draft in Chicago. NFLDraftScout.com rates Collins as the No. 18 overall prospect in the draft.