Manziel wants to be called Johnny Cleveland
September 4, 2014 - 9:26 pm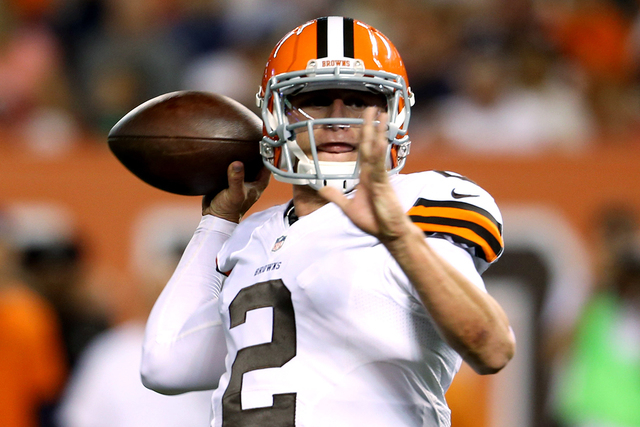 First there was Johnny Football. Soon, there will be Johnny Cleveland.
The Browns rookie quarterback has filed the name Johnny Cleveland with the intention of using it on sports apparel, according to records with the U.S. Patent & Trademark Office.
The filing comes on the heels of two others who attempted to file the name but were denied on the basis that the name is tied to Manziel, who had not given his approval, ESPN reported.
Johnny Cleveland is the 10th trademark filed by the 2012 Heisman Trophy winner's company.
RELATED:
Manziel appears as aerobics instructor in Snickers commercial
Manziel throws ducks, flips bird in Monday night game
Johnny Manziel shows up late to team meeting