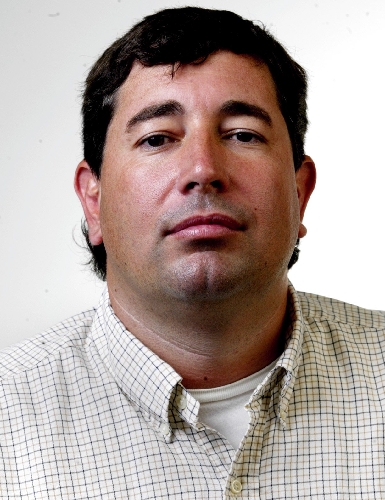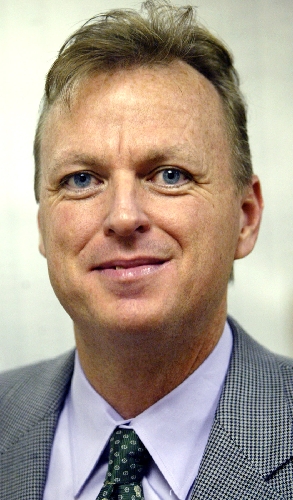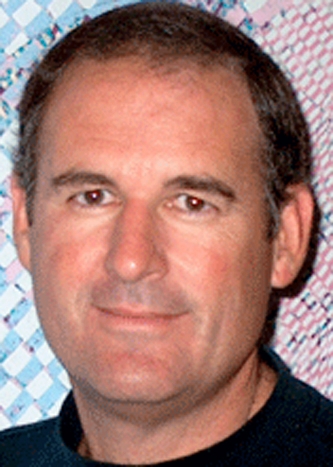 Even if the sun is bright and the weather is warm today, don't expect to see many guys at the pool checking out girls in bikinis. There's a time for that, and it's not the middle of March.
The only place to be is in dark, smoky sports books watching basketball. Get there early, sweat out the games, and stay late. In terms of betting events, nothing tops the NCAA Tournament.
The Super Bowl is equally hyped, but it's one game and hundreds of proposition bets. This head-spinning basketball tournament features 32 games in just the first two days.
After that, we get to watch another 48 hours — and not the movie with Eddie Murphy and Nick Nolte. By Sunday night, 48 games will be in the books. It's a wagering party that seemingly never ends.
"The first four days is as good as it gets," said Jimmy Vaccaro, director of operations for Lucky's sports books. "The best thing about it is the anticipation. There are so many games, and they come at you so fast. It keeps your mind moving. I think what the average bets is eight to 12 tickets per day."
Vaccaro said comparing the Super Bowl to the NCAA Tournament is "not even close." He prefers the thrills of this weekend.
MGM Mirage sports book director Jay Rood echoed that sentiment, saying, "I enjoy the Super Bowl, but it comes and it goes so quick. The handle for the two events is probably very similar. But this is a much more entertaining time for me. The crowds really get into it."
A struggling economy has curbed Super Bowl wagering the past two years, but Las Vegas casinos have reasons for enthusiasm this weekend. The NCAA Tournament will boost business before baseball, LeBron and Kobe, horse racing, NASCAR and Tiger Woods try to fill the four months leading to the return of the NFL.
Can Old Dominion knock off Notre Dame? Can Brigham Young finally win a first-round game?
Do you prefer favorites or underdogs? There is no obvious advantage either way. Over the past nine NCAA tourneys, the favorite-'dog battle was split 141-141-5 against the spread in first-round games.
"What you're starting to see, and you've seen the last few years, is there aren't any line moves," Vaccaro said. "The numbers are right. Has a game moved more than a point or 1½? I don't think so."
A selection committee of six handicappers offers best bets for the first round:
TODAY
■ Robert Morris (+18½) over Villanova: Scottie Reynolds is an outstanding backcourt leader, but the Wildcats have not looked good lately while going 3-8 against the spread in February and March. The committee gave them a gift as a No. 2 seed, which came from their reputation more than their recent performance. Not much is known about Robert Morris, but this play is strictly against Villanova. Take this huge number against a team that has not played up to its capability in more than a month. — Doug Fitz, Systemplays.com
■ Vanderbilt (-3) over Murray State: Vanderbilt is poised to make amends for its disappointing first-round loss to Siena two years ago. Jermaine Beal and A.J. Ogilvy are the leaders of the Commodores, who are 6-2 in eight games against teams in the NCAA field. Both losses were to No. 1 seed Kentucky. Murray State (30-4) has had an excellent year, but it ends against a superior Vandy squad that has several big bodies and a big-time athletic forward in Jeffery Taylor. This number is way too short. — Brian Edwards, VegasInsider.com
■ Butler (-2½) over Texas-El Paso: The Bulldogs' 20-game winning streak is the longest in the nation. Randy Culpepper is a high-scoring outside threat for UTEP, and burly Derrick Caracter is an inside force. But Butler is a disciplined and talented team led by Gordon Hayward, one of the nation's most versatile players. — Mike Scalleat, Ecappermall.com
■ Northern Iowa-UNLV (Over 114): This might not be a pretty game to watch, but take advantage of this low total set by the oddsmaker. For "under" players to cash a ticket, they will have to catch every break. Rebels coach Lon Kruger has had time to prepare for Northern Iowa's zone defense, and Kruger will try to speed up the play on offense. Both teams play physical defense, so there could be several fouls called. There's also no tomorrow for the loser, meaning we could see a scoring surge at the end of the game. Look for both teams to score 60-plus points. — Charlie Scott, CharlieScottSports.com
FRIDAY
■ Siena (+4½) over Purdue: The Boilermakers have not been the same team since forward Robbie Hummel suffered a season-ending knee injury at Minnesota on Feb. 24. The low point came in the Big Ten tournament semifinals, when Purdue scored 11 points in the first half of a 69-42 loss to the Gophers. This is Siena's third straight trip to the tournament. The Saints knocked off Vanderbilt and Ohio State the past two years in the first round. Add a shaky Purdue team to the list. — Barry Holthaus, VegasInsider.com
■ California (+1) over Louisville: The Golden Bears rank third in the nation in offensive efficiency. They shoot the 3-pointer well at 37.3 percent and defend it well at 32.1 percent. Louisville relies heavily on the 3-pointer (40 percent of all shots) and is weak against opponents' offensive rebounding. Cardinals big man Samardo Samuels is inconsistent and prone to foul trouble. Cal senior forward Theo Robertson missed some early games, which resulted in three losses. I look for the Bears' outside shooting to prevail. — Jim Kruger, Vegassportsauthority.com.
Contact reporter Matt Youmans at myoumans@reviewjournal.com or 702-3872907.