Maria Sharapova to play at Caesars Palace benefit Monday
October 4, 2016 - 9:46 am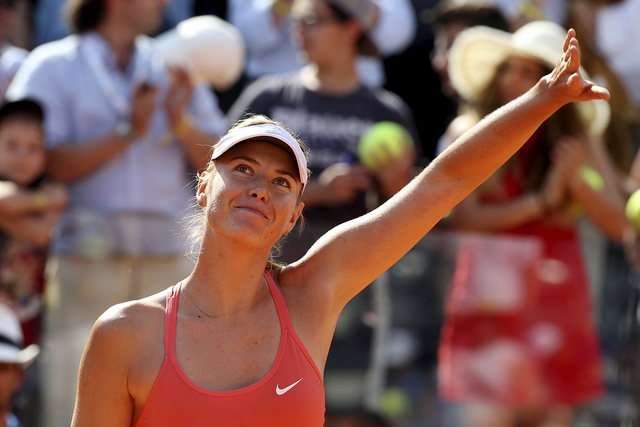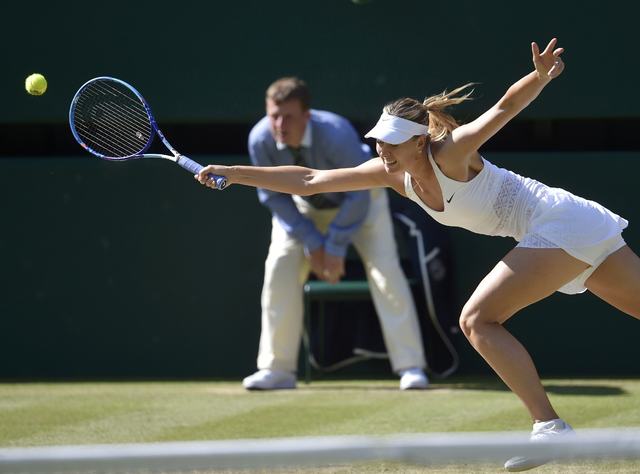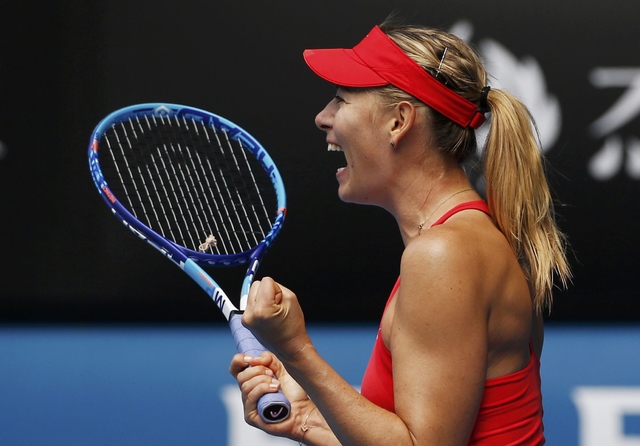 She's back — sort of.
Maria Sharapova has been added to a star-studded roster of tennis icons and personalities that will play for charity at Monday's World TeamTennis Smash Hits benefit at Caesars Palace co-hosted by Sir Elton John and Billie Jean King.
The announcement was made in a news release after Sharapova's ban from competitive tennis for doping violations was reduced from two years to 15 months.
The Caesars appearance will be Sharapova's first semi-competitive tennis in nine months. She said in March at the Australian Open that she had failed a drug test after taking Melodonium, and continuing to take it after it was added to a banned list of substances.
Sharapova has five Grand Slam event titles and a career Grand Slam and was ranked No. 7 when her ban began. It was supposed to be for two years but now will expire on April 25, 2017.
She will be playing in Smash Hits, a fund-raiser for the Elton John AIDS foundation, for the first time. Others scheduled to serve and volley and occasionally break a sweat are John McEnroe, Andy Roddick, Martina Navratilova, Mardy Fish, Mark Philippousis and former world No. 1 doubles player Liezel Huber. Elton John also is expected to play in a celebrity doubles match.
Tickets for WTT Smash Hits are available through WTTSMASHHits.com or by calling The Colosseum at Caesars Palace box office at 866-320-9763.