Marty Cordova feels at home as new inductee in Southern Nevada HOF
January 28, 2016 - 5:08 pm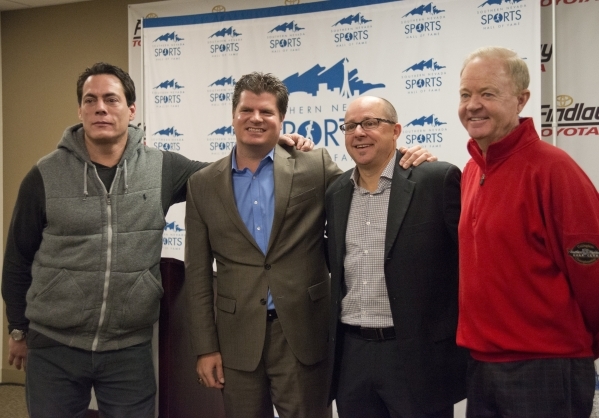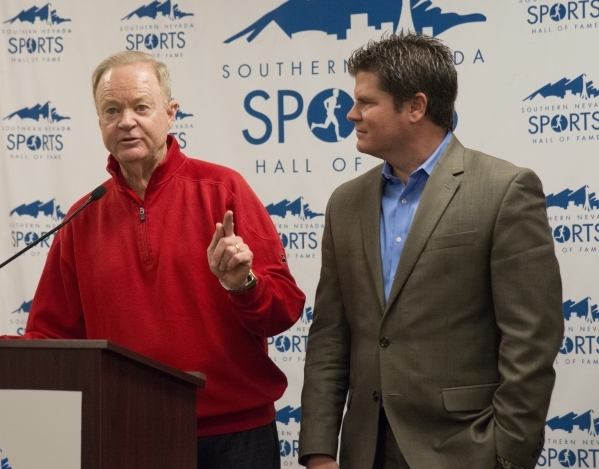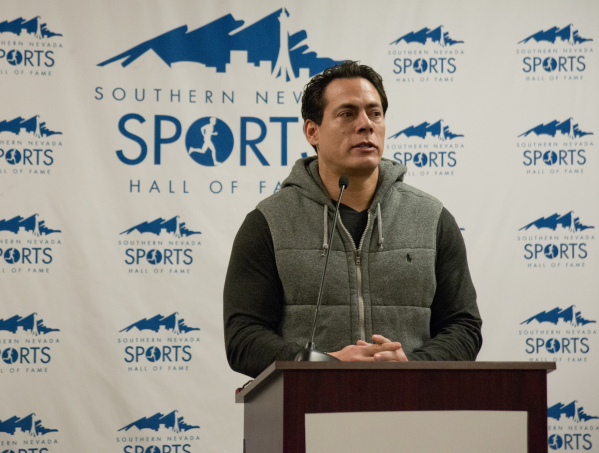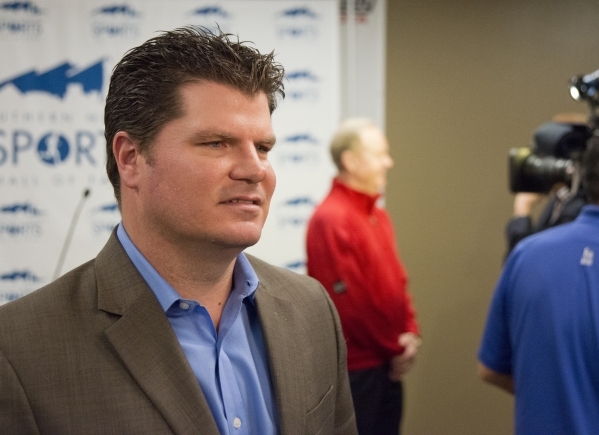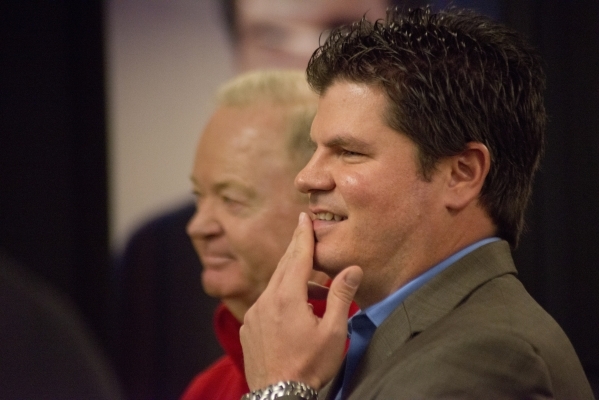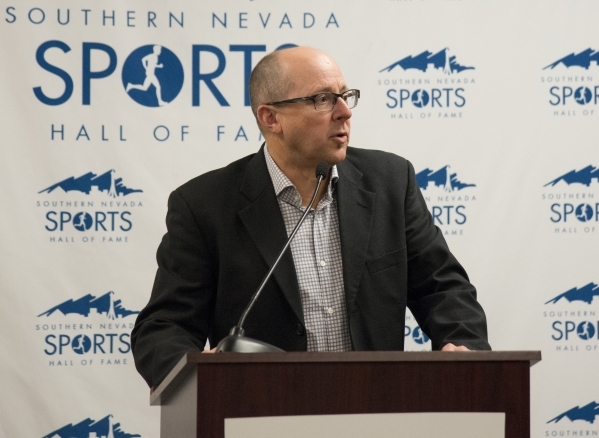 Marty Cordova walked into the second floor hall at Findlay Toyota and saw pictures of familiar faces.
Cordova, who grew up in Las Vegas and played nine seasons in Major League Baseball, gazed at a portrait of his youth basketball and prep baseball coach and then glanced at a picture of his junior high classmate.
The Bishop Gorman High School graduate was referring to Lou Pisani and tennis great Andre Agassi. Pisani and Agassi are two of the 89 members enshrined in the Southern Nevada Sports Hall of Fame. Cordova, 46, will soon join them and have his portrait hang with the most icon sports figures in Las Vegas history.
The Southern Nevada Sports Hall of Fame announced its class of 2016 on Thursday during a new conference at Findlay Toyota in Henderson. Mixed martial artist Frank Mir, longtime public servant Sig Rogich, the 1998 national champion UNLV men's golf team and Cordova will be honored as the 20th class on June 24 at Orleans Arena.
"These are home grown people who established themselves in the world of sports," said Dick Calvert, the press conference emcee and a 2010 inductee.
Hall of fame members Dr. Brad Rothermel, Rich Abajian, Dwaine Knight, Frank Nails, Royce Feour, Joe Kelly, Richard Steele, Don Logan, Ric Griffith and Tina Kunzer-Murphy were present to congratulate the new inductees.
Knight has been honored at multiple hall of fames, but this time he goes in as a team member. Knight's 1998 men's golf team at UNLV captured the program's first-ever national championship.
The Rebels were ranked No. 1 in the college polls all season and won seven tournaments, including the national title at the University of New Mexico, Knight's alma mater.
"I remember saying seven is a lucky number in Las Vegas," said Knight, who is in his 28th season at UNLV. "We owe the city a lot. They supported us all year and the city deserved that national title."
Jeremy Anderson, Chris Berry, Bill Lunde, Charley Hoffman and Scot Lander were the five scorers for the memorable squad.
Anderson reminisced about receiving a phone call from Steve Wynn, the iconic casino owner, minutes after the team captured the title.
"We were still standing down on the 18th green and were signing autographs and doing interviews and posing for pictures and a gentlemen over the loudspeaker from pro shop says, 'Coach Knight, there's a phone call for you. We have Steve Wynn on the phone to congratulate you.'
"For him to take the time out of his busy schedule to want to get updates over and over again to find out if we won really exemplified what we accomplished meant for the community and the support that we had."
Mir, who was unable to attend the event, is a Bonanza High School graduate and a two-time Ultimate Fighting Championship heavyweight champion.
The 36-year-old Mir is the first MMA fighter inducted into the hall of fame. He helped the UFC grow and has the most heavyweight wins in UFC history.
Rogich, who was born in Iceland, was on the Nevada Athletic Commission in the early 1980s and served as its chairman. He was influential in bringing Jerry Tarkanian to UNLV.
"Sig Rogich, who's a good friend of mine and the golf program, what he has done for the state and the nation is incredible," Knight said.
— Contact Gilbert Manzano at gmanzano@reviewjournal.com or 702-383-0492. Follow him on Twitter: @gmanzano24