Medical officials call for Australia to ban boxing after fighter dies
March 17, 2015 - 12:12 pm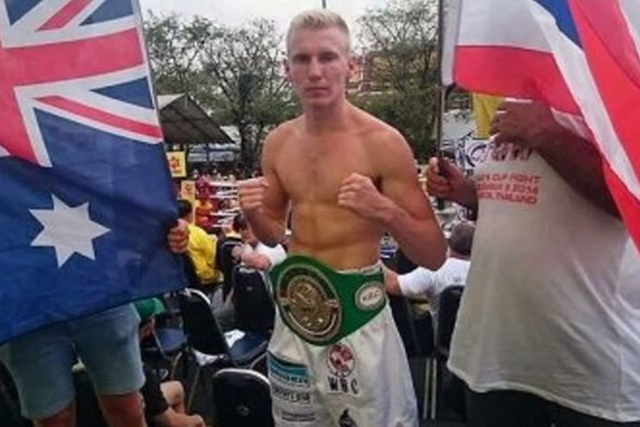 SYDNEY — Senior Queensland medical officials have called for a ban on boxing in Australia following a local fighter's death after losing a title fight over the weekend.
Braydon Smith, 23, had congratulated Filipino John Moralde for claiming a unanimous points decision win in their WBC Asian Boxing Council continental featherweight title bout in Toowoomba on Saturday but collapsed after returning to his dressing room.
The law student was put into an induced coma but never regained consciousness and his life support was turned off at a Brisbane hospital on Monday.
Australian Medical Association Queensland president Shaun Rudd said the fighter's death showed why boxing should be banned nationally.
"We believe that a so-called sport where two people knock each other in the head as often as you possibly can to win a bout seems rather barbaric," he told ABC on Monday.
"You're not allowed to hit the organs beneath the belt whereas you're allowed to hit the organ above your shoulder which is the most important organ in the body."
A representative of the Smith family said the young boxer, who was unbeaten in 12 fights prior to the Moralde bout, had wanted to show that boxing was not as dangerous as people feared.
"He really wanted to change the image of boxing," James O'Shea told AAP on Monday.
"A lot of times in this country the sport gets a bad rap.
"A big goal of his in life was to show people it's not (a bad sport)."
The death of Smith, also know as "The Great White", comes four years after another Australian boxer, 18-year-old Alex Slade, collapsed in the fourth round of a bout in Townsville. He never regained consciousness and died a week later.
Boxing Queensland president Ann Tindall defended the sport's reputation.
"It's a tragic accident, a tragic accident as you can have in a car or any other sport, there are many sports that have deaths in them," Tindall was quoted as saying by ABC.
"We don't believe we're immune, but at the same time we don't believe it's the boxing that's going to actually harm any of our youngsters."
Moralde said his thoughts were with the Smith family.
"I pray for Brayd's soul, may he rest in peace. He's gone too soon. Hopefully his friends and family will be okay," Moralde told GMA News Online.