Mexico blanks Iceland before record Las Vegas soccer crowd
February 8, 2017 - 11:53 pm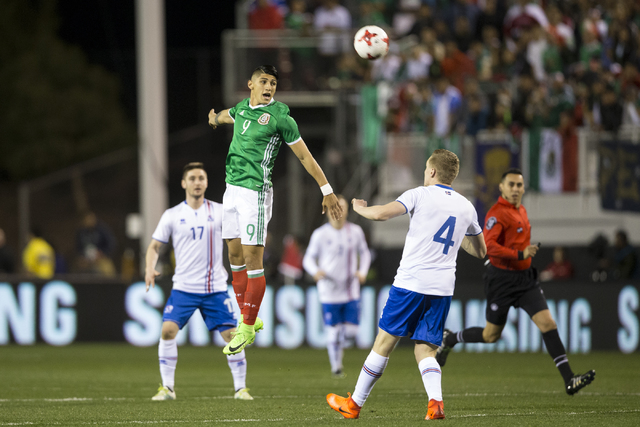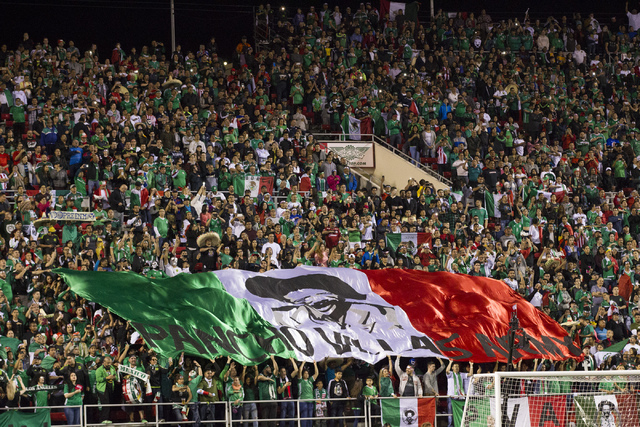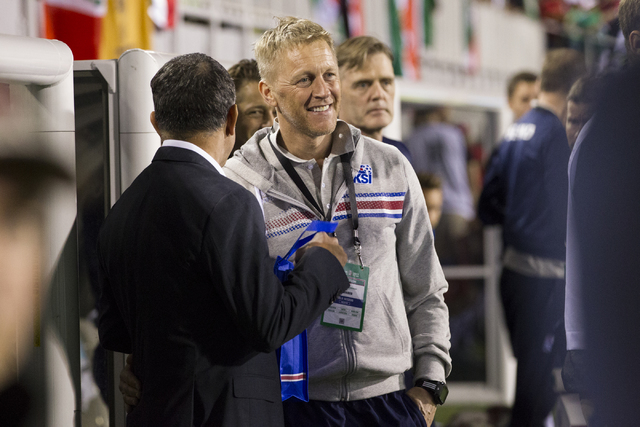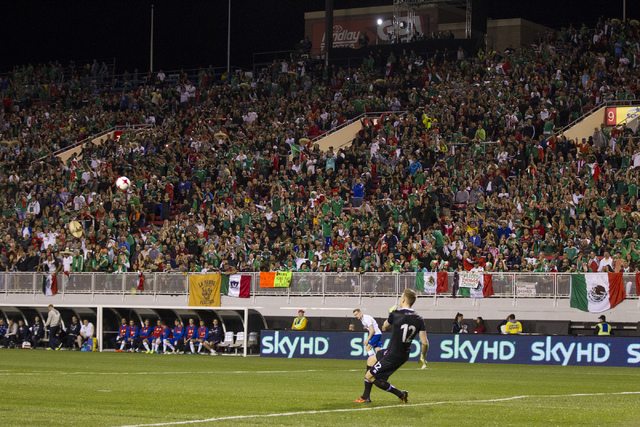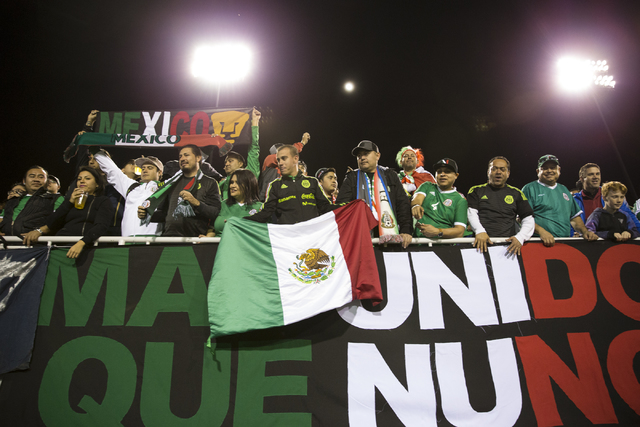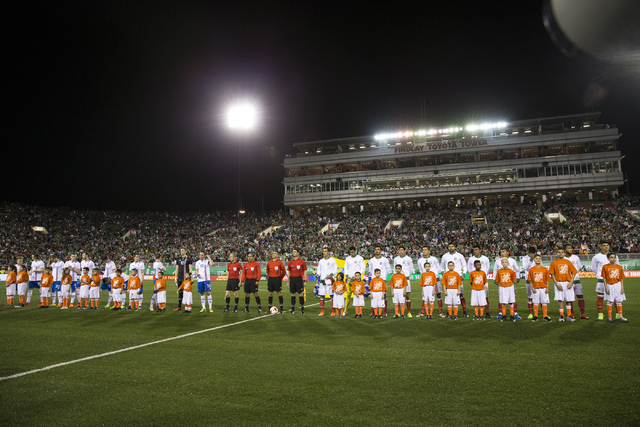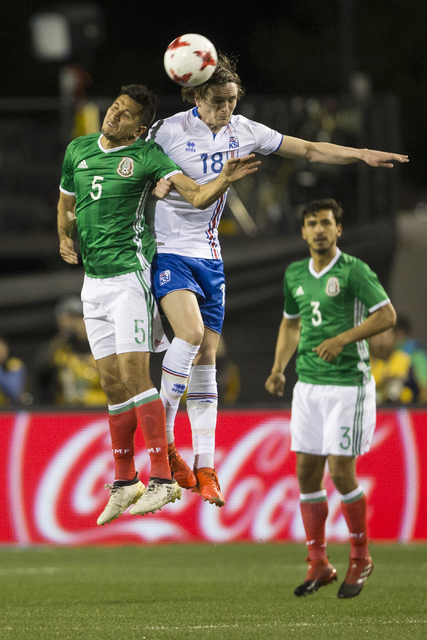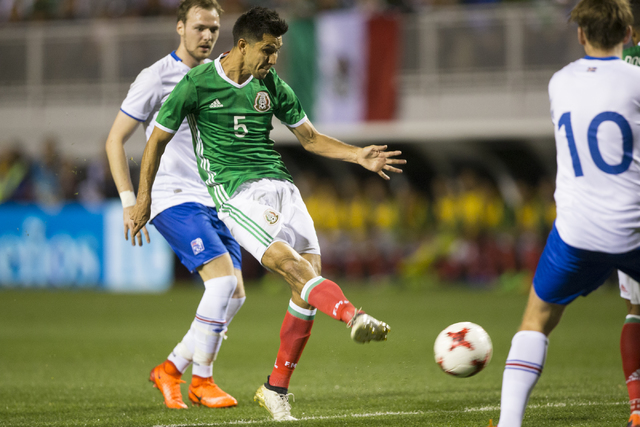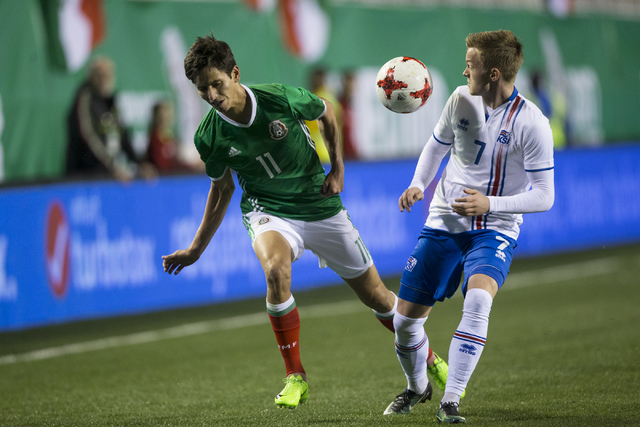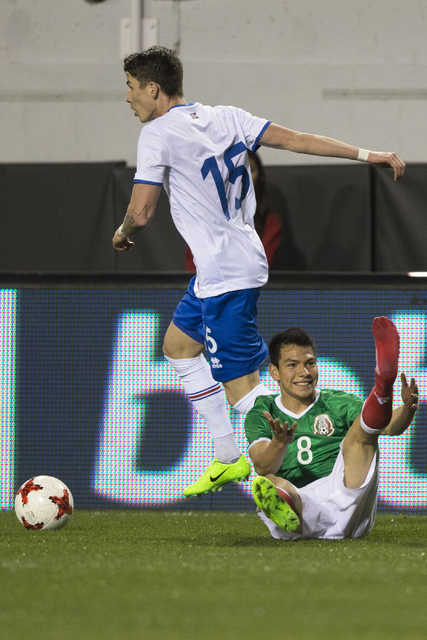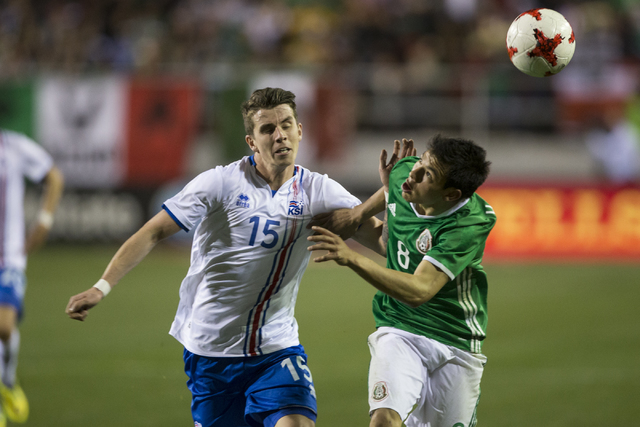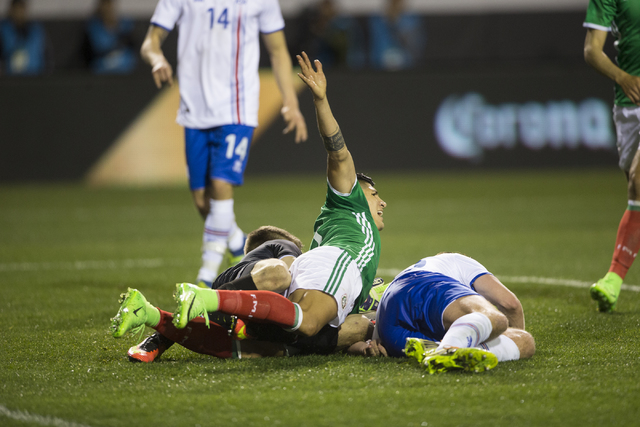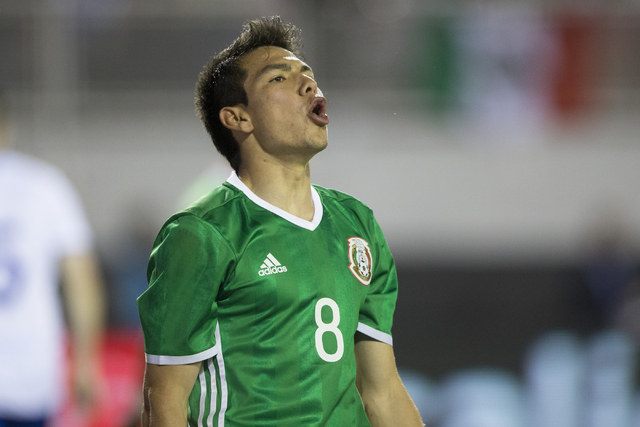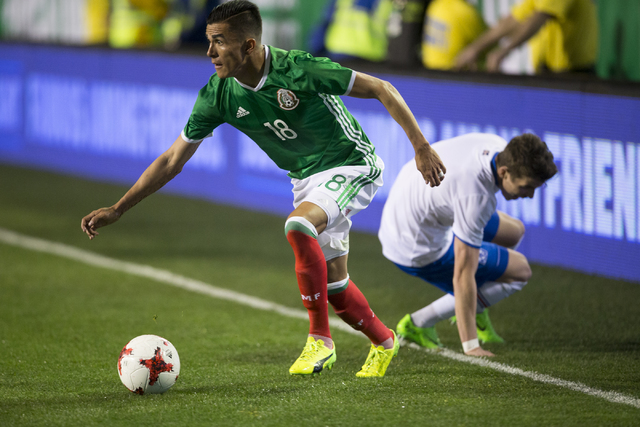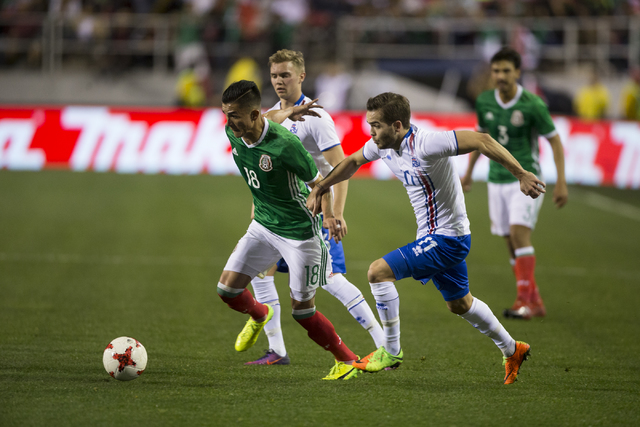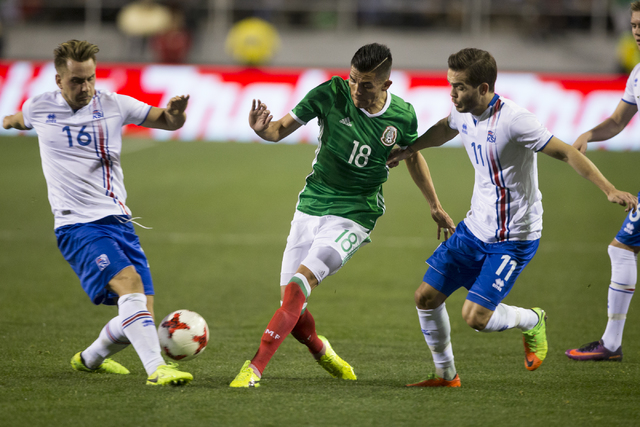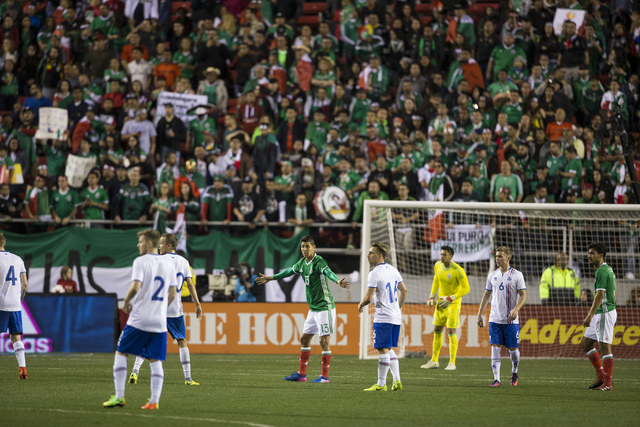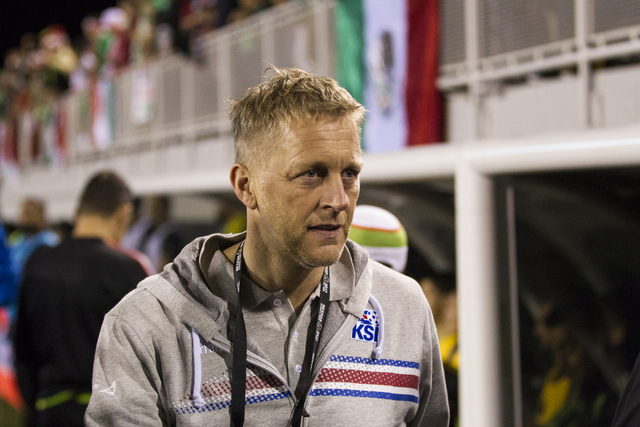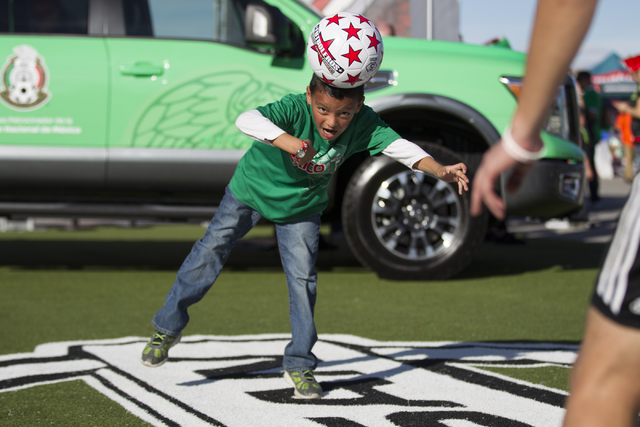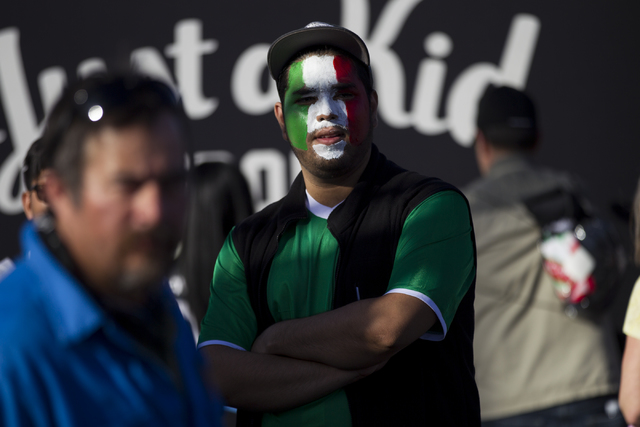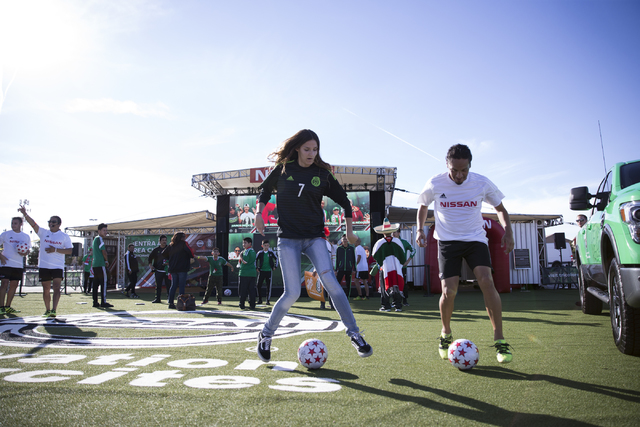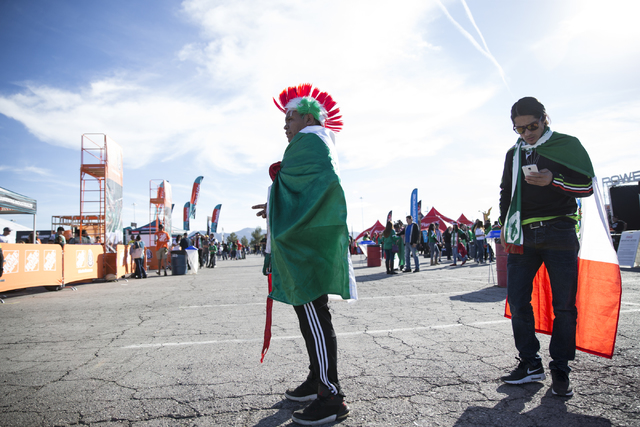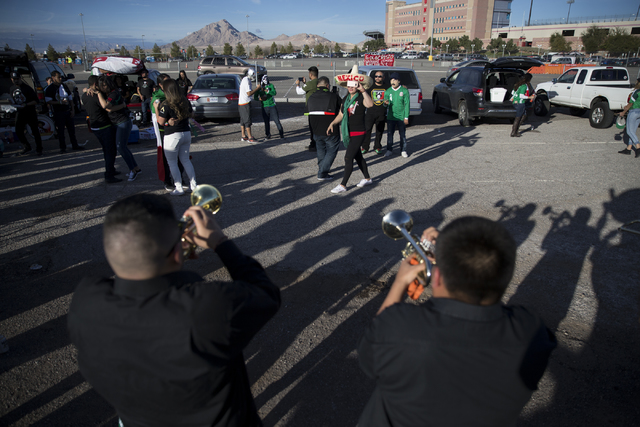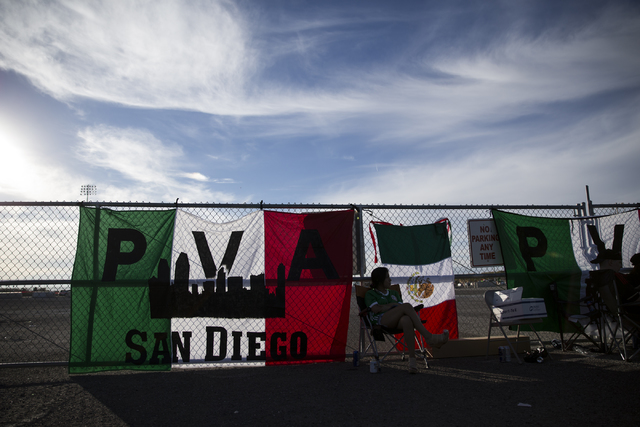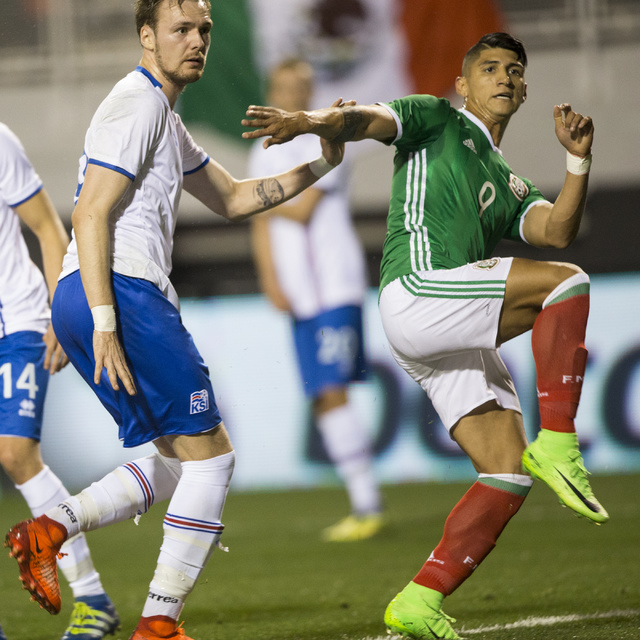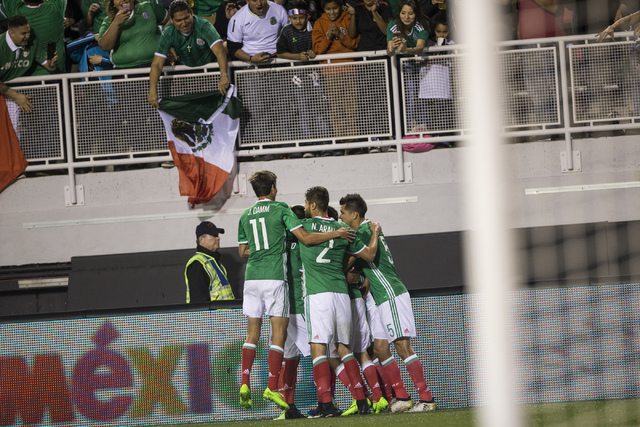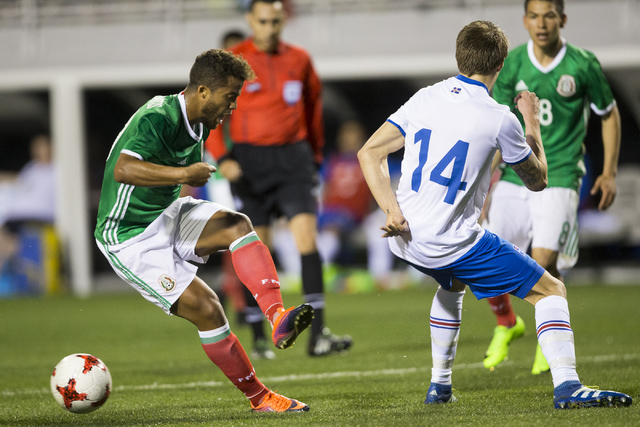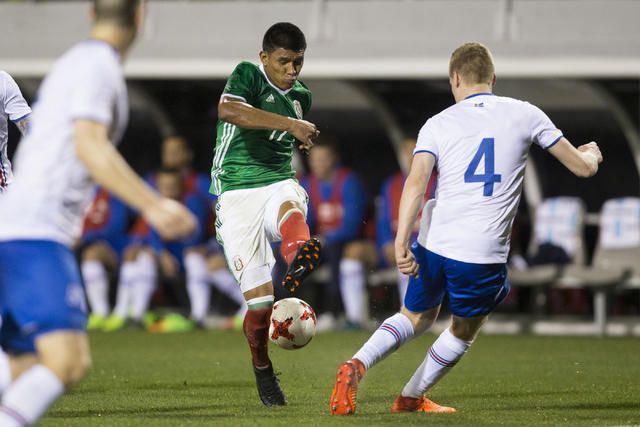 The majority of the record crowd at Sam Boyd Stadium came to see the stars of the Mexican men's national soccer team light up the scoreboard against Iceland on Wednesday.
The announced crowd of 30,617 — the largest attendance for a Las Vegas soccer match — got to see only one goal, but it was a memorable one for the fans of "El Tricolor."
Young stars Giovani dos Santos and Alan Pulido hooked up to deliver the dazzling goal, giving Mexico a 1-0 victory in its first match in Nevada.
"You should invite Iceland more. You can see all the Iceland supporters," Iceland coach Heimir Hallgrimsson said jokingly. "It was a fantastic crowd for Mexico. Hopefully, soccer increases in this area, and it's good to be part of this record crowd."
Mexico fans got to see the El Tri starters, which included seven players with World Cup experience, play the entire first half of the friendly. Iceland didn't have one player from its A team and had six players who made their international debut.
"We were playing defense for about 90 percent of the game, and to only lose 1-0 is pretty impressive to me," Hallgrimsson said. "It's a little bit intimidating to have players make their debut in this atmosphere."
Mexico had a 23-5 shot advantage over Iceland, which didn't record a shot in the second half. El Tri had six corner kicks, the Icelanders zero.
The Pancho Villa Army, a well-traveled Mexico fan group, was busier than Iceland goalkeeper Frederik Schram during the first 45 minutes. Many of Mexico's shots went into the stands where the Pancho Villa Army resided.
Pulido, who plays club soccer for the Guadalajara Chivas, had multiple looks in front of the net before connecting on the header. Jurgen Damm almost scored with a spinning heal kick as the Mexican fans groaned during the misfire.
"One of the best things about this job, the manager of Mexico, is the support," Mexico coach Juan Carlos Osorio said. "No other nation can come to the United States and play in front of a full crowd.
"To us, every single stadium is full. The support of the Mexican fans is second to none."
Osorio said dos Santos' playmaking ability set the tone for the Mexico offense. Dos Santos will return to Las Vegas to play with the Los Angeles Galaxy in their Major League Soccer preseason match against the San Jose Earthquakes at 7 p.m. Saturday at Cashman Field.
The previous record for a soccer crowd was 29,152, when Cristiano Ronaldo and Real Madrid defeated Santos Laguna 2-1 in 2012 at Sam Boyd Stadium.
Contact Gilbert Manzano at gmanzano@reviewjournal.com or 702-383-0492. Follow @gmanzano24 on Twitter.