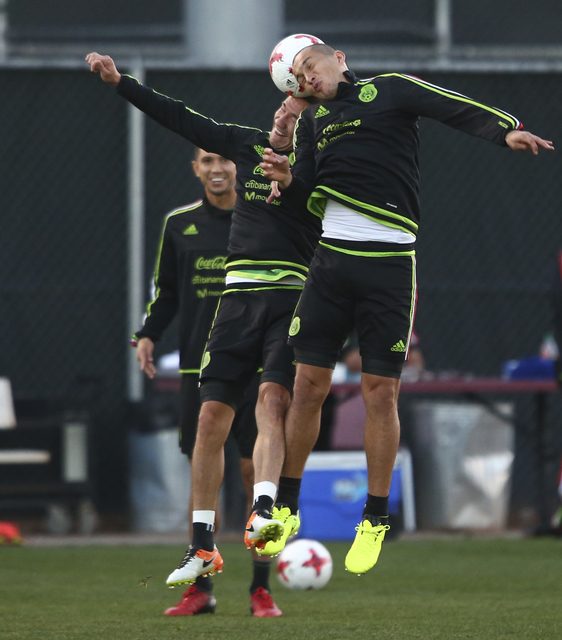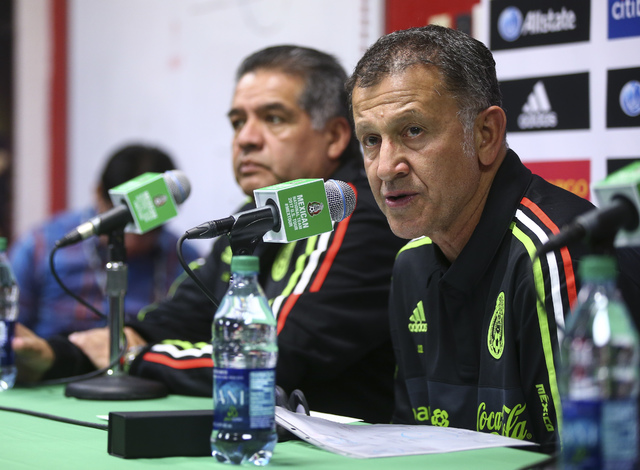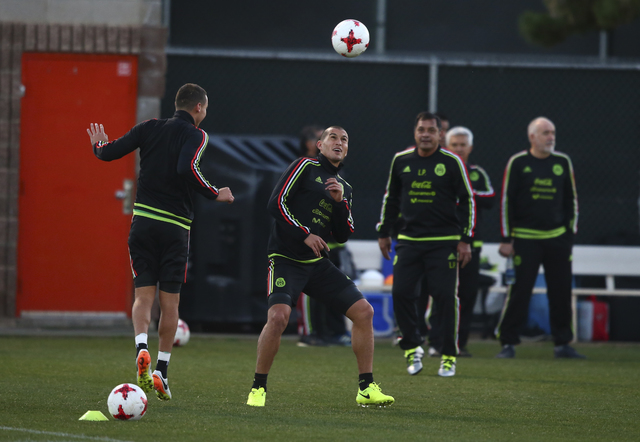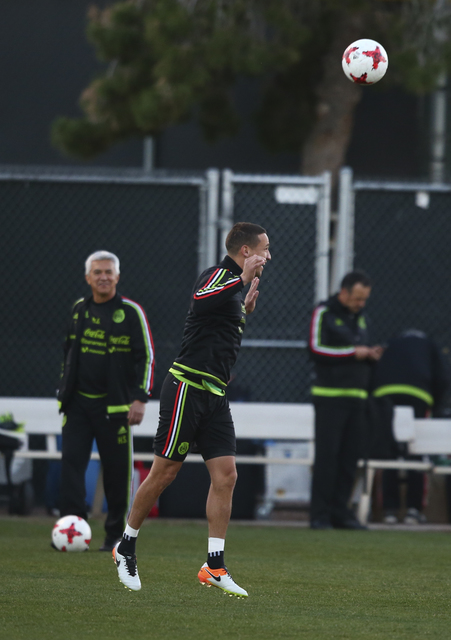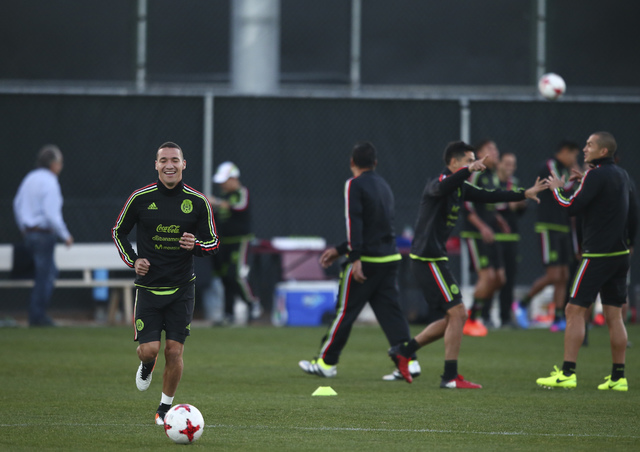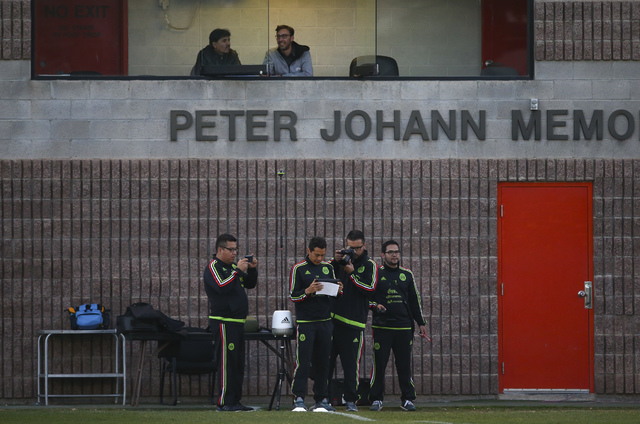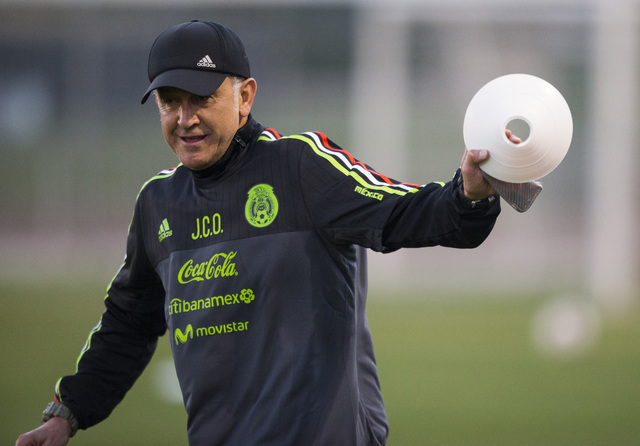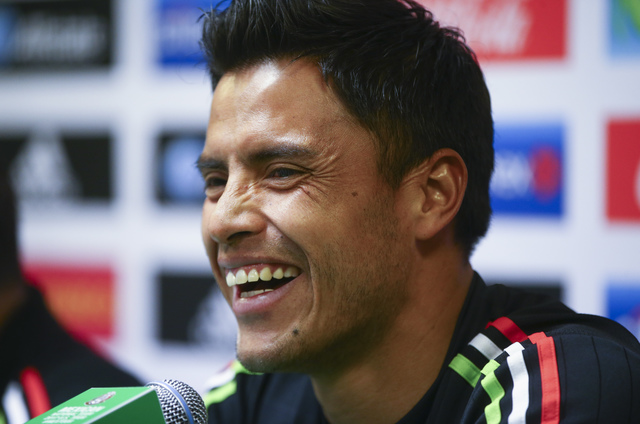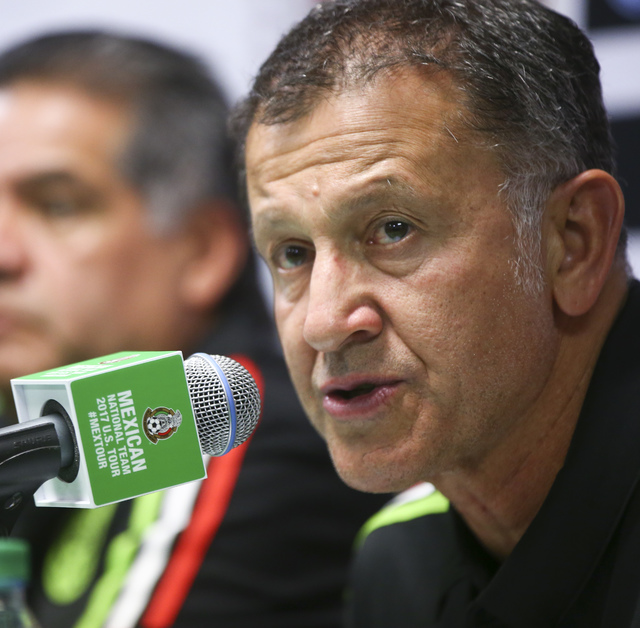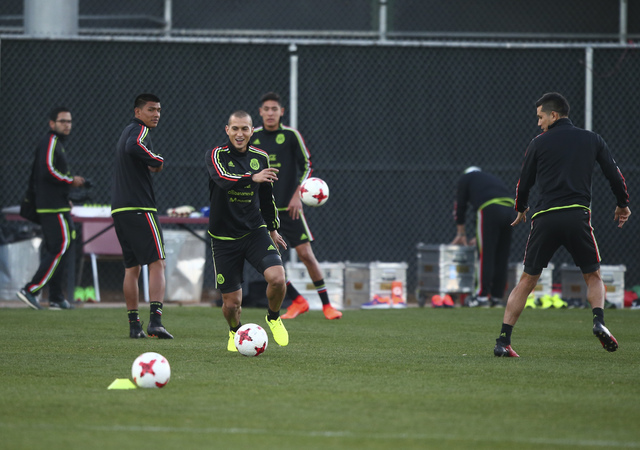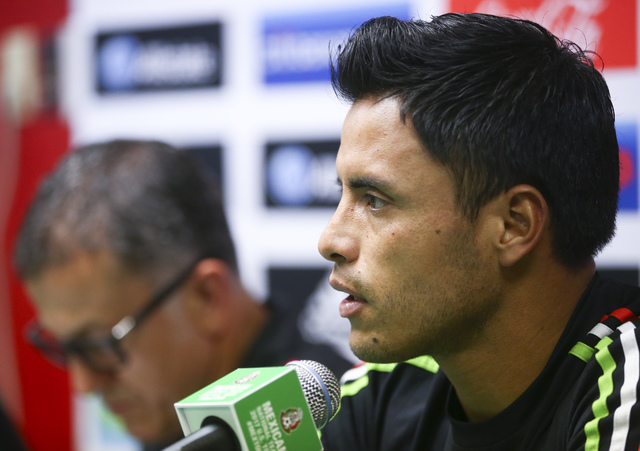 The Mexican men's national soccer team will make its Las Vegas debut at 7 p.m. Wednesday when it faces Iceland at Sam Boyd Stadium before a projected record crowd.
Las Vegas is the first stop on Mexico's 15th annual U.S. tour, and the weekday friendly had sold more than 25,000 tickets as of Tuesday. Sam Boyd holds 35,000 for soccer.
Fans gathered along the fence at UNLV's soccer field Monday and Tuesday hoping to get a glimpse of Mexico's practices. About 150 fans waited for the Mexican squad to arrive at McCarran International Airport on Monday. It's safe to say Las Vegas soccer fans are excited about seeing the team known as "El Tricolor."
But why did it take so long for El Tri to finally hit the pitch in Sin City?
Mexico's senior squad often draws 80,000-plus fans whenever the team plays in neighboring cities such as Los Angeles, San Diego and Phoenix.
"The way it works is we look at the emerging Hispanic markets in the U.S," said Adolfo Romero, the director of international business with Major League Soccer. "The facilities at UNLV are good, and you have the great hotels here. But is there a market? We want the next generation of Latino Americans to come, and Las Vegas has that.
"The Hispanic population keeps growing with 600,000 living in the city, about 450,000 of them being Mexicans."
Mexico-Iceland is on pace to set a Las Vegas attendance record for a soccer match. The record is 29,152, when Cristiano Ronaldo and Real Madrid defeated Santos Laguna 2-1 in 2012 at Sam Boyd Stadium.
Last year, Mexico's U.S. tour also opened on a Wednesday in February when El Tri met Senegal at Marlins Park in Miami. That match had an attendance of 15,588.
"We're very pleased with the early numbers for Las Vegas," Romero said. "We have good support from Mayor (Carolyn) Goodman. You get the sense they really want soccer here."
Romero was first approached by Las Vegas Events in June about having Mexico come to Southern Nevada. Representatives for Las Vegas Events attended Mexico's friendly versus New Zealand at Nissan Stadium in Nashville, which had a crowd of 40,000 on a Saturday in September.
"It didn't work out when we spoke in June, but things picked up when they came to Nashville," Romero said. "They got to see the game day experience and atmosphere."
The festivities for the match start at 2 pm. Wednesday with the "Futbol Fiesta" in the Sam Boyd Stadium parking lot. The Mexico-Iceland exhibition will be televised on Unimas and Univision Deportes.
Fans of El Tri will get to see a strong lineup for a friendly. Seven Mexican players with World Cup experience are expected to suit up, including notable stars Giovani dos Santos, Jesus Corona and longtime captain Rafael Marquez.
Santiago Banos, a former player for Mexico's national team, is used to playing before sold-out stadiums in the U.S. Banos is now the director of the Mexican national teams.
"It's amazing to see places like Chicago, Nashville and San Diego root for us, and now we're getting that same support in Las Vegas," Banos said. "The U.S. tour is a big deal for us, and we're happy we're finally in Las Vegas."
Mexico coach Juan Carlos Osorio went to college in the U.S. and had multiple coaching gigs in the MLS. Osorio was born and raised in Colombia, but he understands the passion fans in the U.S. and Mexico have for El Tri.
"It's a proud feeling to lead this national team in Mexico," Osorio said. "It's the only selection team in the world that could go into most cities in United States and have stadiums with more than 50,000 fans supporting the selection."
Contact Gilbert Manzano at gmanzano@reviewjournal.com or 702-383-0492. Follow @gmanzano24 on Twitter.
MEXICO VS. ICELAND
When: 7 p.m. Wednesday
Where: Sam Boyd Stadium
Tickets: UNLVtickets.com
TV: Unimas, Univision Deportes
Pregame event: 2 to 6 p.m. at Sam Boyd Stadium parking lot