Michigan defense to test Griffin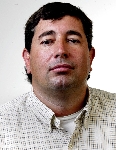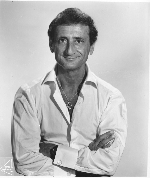 If any player in the NCAA Tournament could be considered unstoppable, it's Oklahoma star Blake Griffin.
But if there is a coach who can devise a defense tough enough to keep Griffin contained, it might be Michigan's John Beilein, the mastermind behind a 1-3-1 zone that can frustrate opponents unfamiliar with it.
The Sooners, seeded No. 2 in the South Region, are 7-point favorites over the 10th-seeded Wolverines in today's second round in Kansas City, Mo.
Griffin, a 6-foot-10-inch sophomore forward, muscled his way to 28 points and 13 rebounds Thursday as Oklahoma opened with an 82-54 victory over Morgan State.
"I like Michigan a lot because of its guard play and Beilein's defense," The Gold Sheet handicapper Bruce Marshall said. "Beilein is at his best strategizing here in the postseason, and I think Michigan has a real shot to win."
According to Marshall, Beilein is 11-1-1 against the spread in the postseason since 2005, including 7-0 as an underdog during that span.
Sophomore guard Manny Harris had 23 points, seven rebounds and six assists to help the Wolverines upset Clemson 62-59 in the first round.
DeShawn Sims, a 6-8 forward, is the best big man on a Michigan team that is thin in the middle, a potential problem when facing a dominant force such as Griffin.
"The Sooners are bigger than Michigan, and they rely a lot on Griffin, but their guard play is kind of erratic," Marshall said.
The Wolverines will try to control the tempo, Marshall said, making the play of Oklahoma guards Willie Warren, Tony Crocker and Austin Johnson as much a key to the game as Griffin's play inside.
Big 12 Conference teams are 6-0 straight up in the NCAA Tournament, a streak Oklahoma will look to continue.
Michigan has shown it can compete against elite teams, beating Duke and UCLA in nonconference games before losing 69-61 at Connecticut in early February.
Marshall (goldsheet.com) breaks down his play for an East Region game today in Philadelphia:
• Villanova (-11/2) over UCLA: The Wildcats got it together and came back from a 14-point deficit to beat American 80-67 in the first round. Villanova has good guard play with Scottie Reynolds, a few more offensive options and the advantage of playing at home in Philadelphia.
The Bruins were lucky to advance in the first round, escaping with a 65-64 victory over Virginia Commonwealth. UCLA coach Ben Howland is having a hard time camouflaging the flaws on his team. The inside game is erratic, and it's not a smooth-running offense.
Contact reporter Matt Youmans at myoumans@reviewjournal.com or 702-387-2907.
NCAA TOURNAMENT FANTASY CHALLENGE
Three Review-Journal sports department members and three professional handicappers have been given $1,000 fantasy bankrolls to bet during the NCAA Tournament — two picks per day of either sides, totals or one of each. Below are their bets for today, with a brief explanation of their picks: