Mike Tyson says pro boxers in Rio Olympics is 'ridiculous'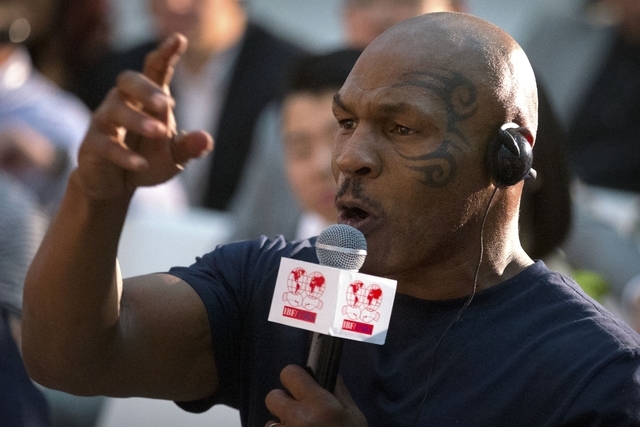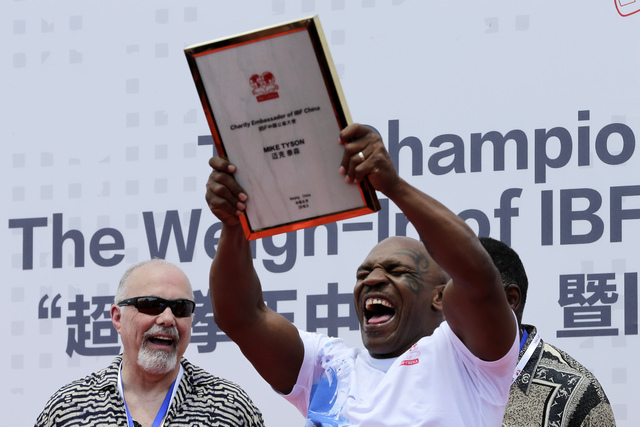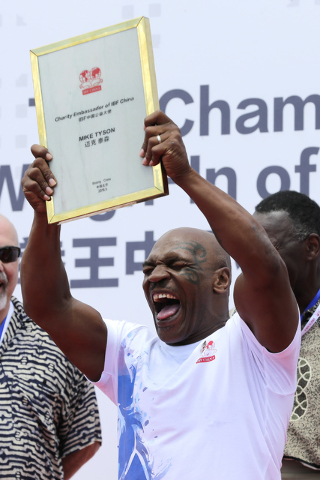 BEIJING — A proposal to let professional fighters compete in the Rio de Janeiro Olympics is "ridiculous" and "foolish," former heavyweight champion Mike Tyson said Wednesday.
In Beijing to promote professional boxing in China, Tyson said any pro boxers going to the Olympics should be prepared to lose because the amateurs could prove too fast for them.
"It's ridiculous, it's foolish and some of the pro fighters are going to get beat by the amateurs," Tyson said. "It's just going to happen. Some of them are going to get beat I think. I really believe that."
The head of the International Boxing Association, C.K. Wu, has proposed allowing pros in the Olympics, although it's uncertain how the plan would be implemented for Rio because qualification tournaments are either underway or have already been held for boxers in most countries.
Amateur bouts involve a maximum of four rounds, while professional fights can last as many as 12.
Tyson said he still has strong memories of the speed and skill of boxers from Cuba, Russia and elsewhere he fought as an amateur in the 1980s.
"For three rounds, four rounds, some of the professional boxers aren't going to be able to catch these guys," he said. "These guys are going to be fast for three rounds, four rounds. These guys are not going to be accustomed to that."
While eight-time world champion Manny Pacquiao has he would consider representing his native Philippines in the Olympics, his promoter Bob Arum has said that is a terrible idea
Arum said last month he can't imagine Pacquiao fighting teen-age amateurs in what would surely be mismatches in the Olympics, warning "there will be serious health consequences" to putting experienced pros in with rank amateurs.
Even if pros are not allowed in Rio, the boxing competition will resemble the pro game more, with a 10-point must system scoring and no headgear for the first time.
Like Vegas Sports News on Facebook: