Minor League Baseball backs bill to keep players ineligible for OT pay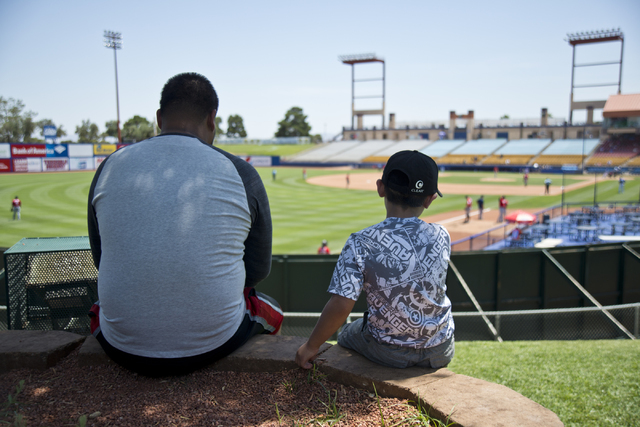 Minor League Baseball publicly threw its support Wednesday behind legislation in the House of Representatives that would render minor league players ineligible for overtime pay granted to other hourly workers.
The Save America's Pastime Act, introduced last week by Rep. Brett Guthrie of Kentucky and Rep. Cheri Bustos of Illinois, comes in response to an ongoing lawsuit by former minor league baseball players suing in part over unfair wages. According to a release by MILB, the "legislation would amend the federal Fair Labor Standards Act to clarify that minor league baseball players are not subject to a law that was intended to protect workers in traditional hourly rate jobs."
Per the release, the suit "threatens baseball's decades-old player development system."
Congressman Brett Guthrie and Congresswoman Cheri Bustos introduce the Save America's Pastime Act in House of Reps pic.twitter.com/AL8ohwqwuo

— Josh Norris (@jnorris427) June 29, 2016
The announcement was met with pushback by some players, including Los Angeles Dodgers pitcher Brandon McCarthy, who tweeted "this is like walking up to someone, (urinating) on their leg and then trying to sell them an umbrella cause of the rain."
In response to a question asking if major league players sympathize and think minor leaguers should earn more money, McCarthy tweeted "yes, we were all there."
But 51s president Don Logan said "clarifying legislation is absolutely necessary." Las Vegas manager Wally Backman said he had no comment.
Logan traveled to Washington, D.C., last week with owners and representatives from more than 100 minor league clubs. He said said they met with senators and representatives to explain how minor league baseball works and "why it was important for them to understand and accept the save the minor league initiative."
"The issue being discussed in the California courts, that's a bad interpretation of what minor league baseball is," Logan said. "You're not a minor league baseball player for a career. You get a chance to go to the major leagues so you can have a career. Nobody plays 20 years in the minor leagues. It doesn't work that way."
If former minor leaguers win the lawsuit and player wages rise, MILB argues it could potentially lose teams, which would eliminate jobs and shut down ballparks.
"Should the California litigation be successful, teams like the Louisville Bats, Bowling Green Hot Rods and Lexington Legends may well disappear, along with a source of wholesome entertainment for Kentucky families and an economic generator for those cities," Louisville Bats president Gary Ulmer said in the release.
However, one source affiliated with Minor League Baseball called that comment "a scare tactic," saying there was no chance high affiliates would be gone because there would be no way to serve the major leagues without Single A, Double A and Triple A players.
More likely, if the former players win the lawsuit, major league teams would first scrap their Gulf Coast League or Arizona League team and players instead would be sent to other affiliates. Logan said a result of the players winning the suit would be operating expenses going up, which would affect all teams throughout the minors.
"It would dramatically increase the cost of operating a club in a way that ends up making it more expensive for the fans," Logan said. "One of the foundational elements of minor league baseball is affordable family entertainment."
Currently, players in their first year in the minors make $1,100 a month — or $36.67 a day — for days that often last around 10 hours.
First-year Triple-A players not on the 40-man roster, like some on the 51s, make $2,150 a month.
Colin Young, a former minor leaguer in the Colorado Rockies and Boston Red Sox organizations, tweeted that his wages totaled $88,900 over nine seasons.
"Borrowing money from my parents while accruing huge credit card debt because of the poverty level wages in MILB. It's ok w/@brettguthrie," Young tweeted.
Betsy Helfand can be reached at bhelfand@reviewjournal.com. Follow on Twitter: @BetsyHelfand.