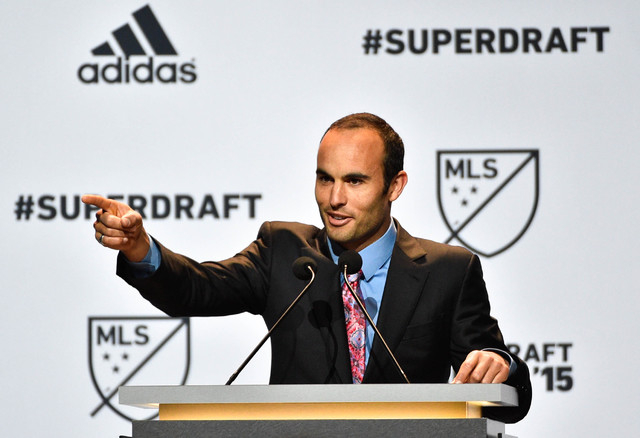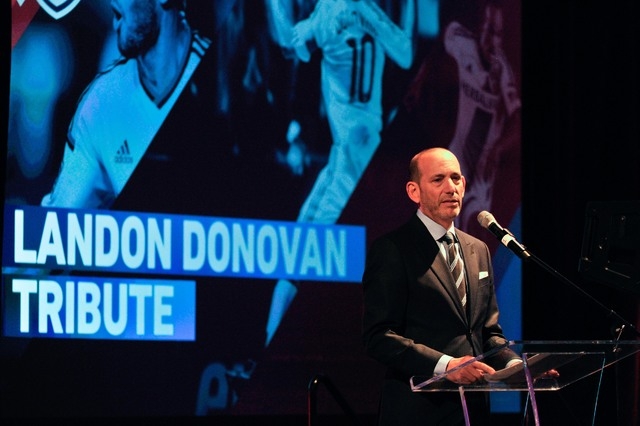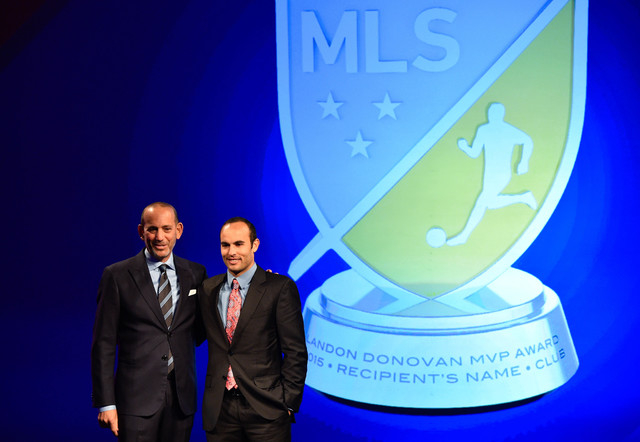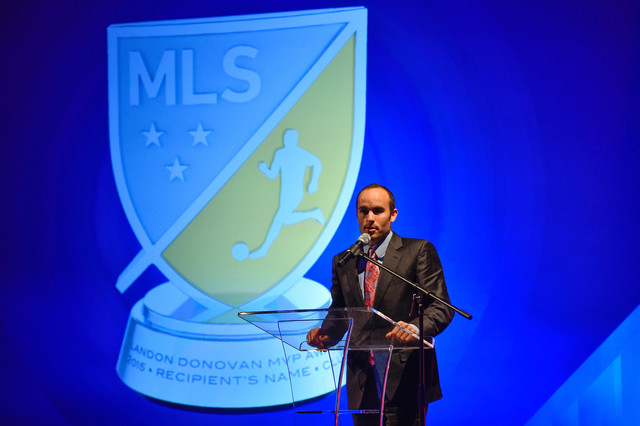 Major League Soccer's Most Valuable Player award is being named after retired U.S. star Landon Donovan.
Commissioner Don Garber announced Thursday that MLS was honoring Donovan, who retired in December after 14 seasons in the league.
Garber called Donovan's decision to join MLS in 2001 a turning point for the league.
"As a child, soccer was merely an outlet for me — a way to express myself," Donovan said. "To have this prestigious award named after me is truly unimaginable. Thank you to Commissioner Garber, Major League Soccer and all of the people that have supported me along the way. I am extremely humbled by and proud of this honor."
Donovan, who won the league's MVP award in 2009, ended his career as the MLS leader in goals with 144 and assists with 136. He played on six league championship teams.
In U.S. team appearances, Donovan scored 157 goals, second behind Cobi Jones' 164 for the most by an American, and had an all-time best 58 assists.
RELATED:
Las Vegan taken in first round of MLS SuperDraft