Accusations of racism, colonialism at heart of new UFC rivalry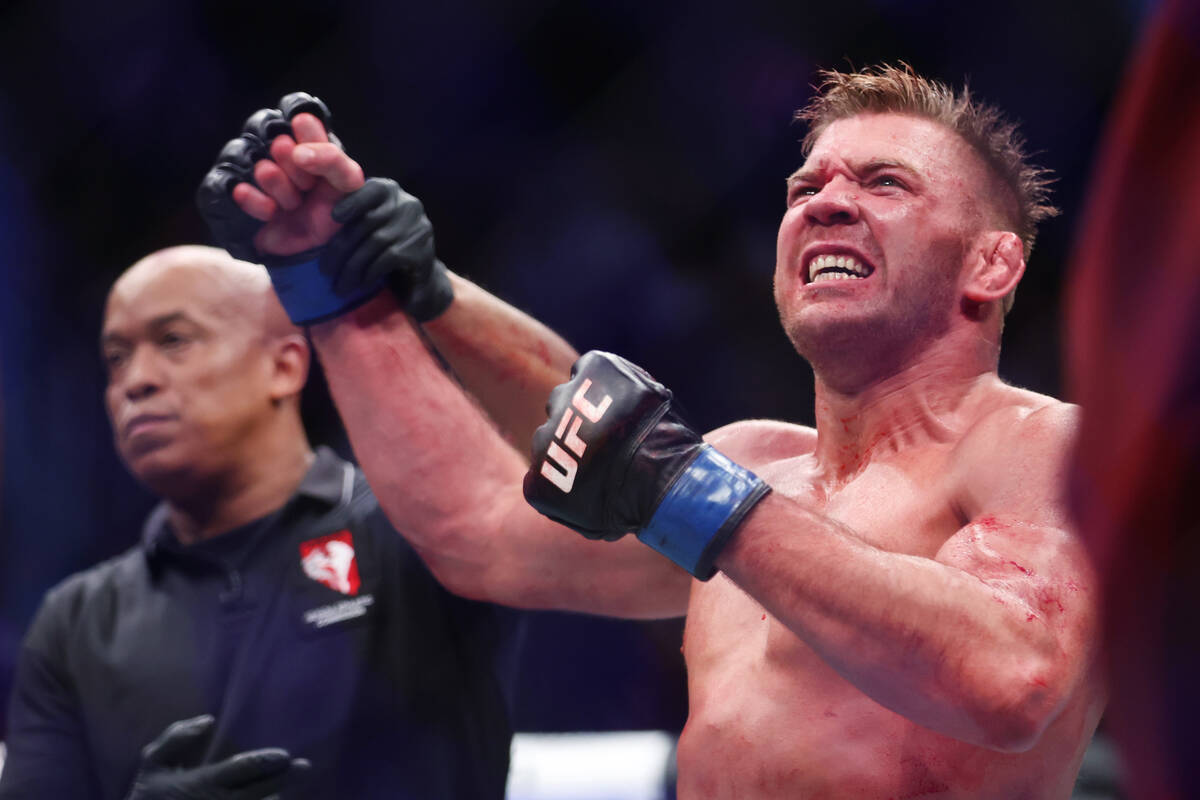 UFC middleweight champion Israel Adesanya had been saying all week how much he would be rooting for Dricus du Plessis in Saturday, even going so far as to say he was trying to manifest the upset victory with the power of positive thinking.
It certainly wasn't out of any sort of friendship or respect.
Instead, Adesanya was hoping du Plessis would beat Robert Whittaker on the UFC 290 card at T-Mobile Arena to set up a title fight in which he could take out a whole lot of pent-up anger.
After du Plessis knocked out Whittaker on Saturday, he met Adesanya in the cage for an ugly sneak preview of what could potentially be one of the nastiest buildups to a fight the UFC has ever seen.
The roots of the animosity run deep, born out of racial tensions on the African continent and comments that du Plessis has made about wanting to be the first "true" African UFC champion. While he insists his comments referred to champs like Adesanya, Francis Ngannou and Kamaru Usman moving away from the continent, the words have been widely construed to have been tinged with racism.
"As a product of colonization, you're trying to tell me who the (expletive) I am," Adesanya said in April.
'No brother of yours'
They finally came face-to-face Saturday in the cage, and things escalated quickly.
Adesanya, who was born in Nigeria, got in du Plessis' face and repeatedly used a racial epithet typically directed at Blacks to refer to du Plessis, a white South African. Adesnaya also referred to him as his "African brother." The comments appeared to be mocking du Plessis for highlighting his own African roots over those of Adesanya.
"I'm African, but I ain't no brother of yours, son," du Plessis responded before Adesanya challenged him to take DNA tests to prove their heritage.
Tensions don't figure to calm anytime soon.
"He was behaving like a clown in there," du Plessis said later at the post-fight news conference. "That's not how a champion behaves. That's not how a man behaves. He's behaving like a child. Conduct yourself like a champion. There's people looking up to you.
"I'm a gentleman. I'm a man, and I'll behave like a man."
UFC president Dana White isn't concerned about the rhetoric spiraling out of control before the bout ever takes place.
In fact, he seemed surprised to even be asked about it at the news conference despite the fact the racial elements of the confrontation were already trending on social media.
"He's Black," White said when asked about Adesanya's repeated use of the epithet. "Who gives a (expletive)? I could care less. This is the fight business. Israel Adesanya can say whatever he wants to say. Who gives an (expletive)? Are people really (complaining) about that? Of course they are. Too (expletive) bad."
White did say he was hesitant to let Adesanya in the cage, but that was more about letting du Plessis have his moment than any concern about what may happen.
"What I don't like to do is when you have someone like du Plessis, who has a big win for him and just beat the second-best guy in the world in that division, and you have someone get in their face and get aggressive with them after they just got done with a war," White said. "But Adesanya and I had a debate and he promised me nothing crazy would happen, so we did it."
'I own the moment'
Adesanya responded early Sunday with a video on social media addressing critics who were upset at him for deflecting some of the attention back on himself.
"I didn't steal any moments," he said. "I own the moment. It's my moment. (Expletive) you."
As for the actual fight, du Plessis said he gained an advantage on Adesanya from the confrontation.
"Now that he's seen me in the cage, he knows what a force I am in there," he said. "He could feel the energy, and I could feel how insignificant he is to me when we get in that cage.
"I'll knock him out just like I did tonight. If I get him to the floor, it's not even a fight. If I just get my hands on him, it's not even a fight. I will manhandle him. I've done it before and I'll do it again."
Contact Adam Hill at ahill@reviewjournal.com. Follow @AdamHillLVRJ on Twitter.