Behind-the-scenes source for Fourth of July week events is no nonprofit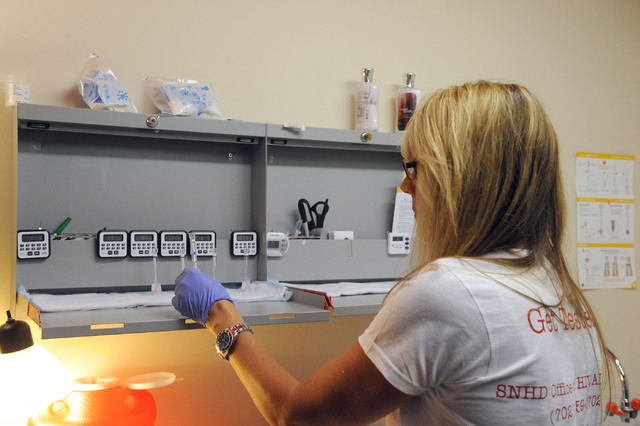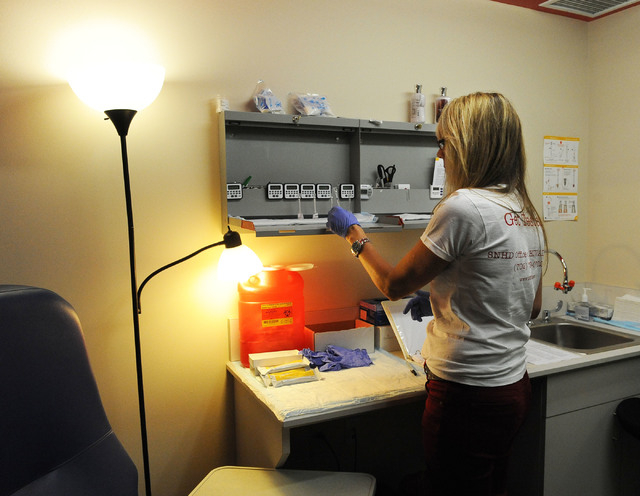 During Independence Day week, a well-known local organization is staging everything from an art show, HIV testing and World Cup soccer watch parties to a free concert, 5K race and bowling.
If you think it's a nonprofit organization holding an impressive array of fundraisers and wholesome community events, think again.
It's no nonprofit group. The July 1-6 schedule of events is the handiwork of Ultimate Fighting Championship, the world's biggest mixed martial arts fight show promotion organization valued at $2 billion.
During its annual International Fight Week, the Las Vegas-based combat sports company stages its signature fight show and monster two-day fan expo where mixed martial arts are celebrated and 25,000 fans roam the Mandalay Bay Convention Center and collect autographs from stars such as Ronda Rousey.
But this year, UFC has invested several million dollars for its biggest and most event-packed International Fight Week in hopes of generating more visitors to Las Vegas for its fight show, creating more exposure for the UFC brand to casual MMA fans and enticing new fans to discover the sport by drawing them to nontraditional events such as a World Cup viewing party, a bowling fundraiser or an art show.
"We wanted there to be a little of everything for everybody," UFC President Dana White said.
The schedule includes headliners such as the UFC 175 fight event on July 5 and The Ultimate Fighter 19 finale on July 6, along with the fan expo on July 5 and 6, which has been tweaked to focus more on fan experience and less on commercial sales, said Ike Lawrence Epstein, UFC senior executive vice president and chief operating officer.
FANS WITH SPENDING CLOUT
Last year's UFC 162 main event plus other fight week events such as the fan expo drew thousands of visitors who came specifically for the UFC events, demanded 20,740 room nights and spent an average of $185 per day on lodging — nearly twice the amount of money spent on lodging by the average Las Vegas visitor, UFC officials said.
In 2013, total spending per UFC visitor during fight week was $3,049 — nearly three times the $1,022 per visitor for all tourists. UFC visitors generated $146.4 million in spending during fight week last year, according to the UFC economic impact report prepared by Applied Analytics, a public policy and economic research company in Las Vegas.
This year's International Fight Week effect is expected to increase spending and hotel nights by at least 20 percent, Epstein said.
"I'd be disappointed if we don't see a 20 percent increase," he said.
UFC is beefing up its international fight week with a smorgasbord of new activities, such as:
■ "The Art of Fighting," a free art exhibit of fight-related artwork headlined by contemporary urban artist Justin Bua, and featuring works from octagon girl Brittney Palmer, modern-day surrealist Brian Kirhagis, and the Fightland Photo Collection. The art exhibit is at The Gallery at 1217 Main St., July 2-4.
■ World Cup viewing parties set for 9 a.m. and 1 p.m. at Lagasse's Stadium sports bar, 3325 Las Vegas Blvd. South at the Palazzo on July 1. Tickets are required.
■ "Protect Yourself at All Times" campaign at The Center, 401 S. Maryland Parkway, where Nevada residents can receive free HIV testing on July 1 and UFC fighters will also conduct a self-defense class, also at The Center later that day. Registration is required for self-defense class.
■ A new 5K running race, from 7 a.m. to 10 a.m, July 4 and finishing at Hog &Heifers, 201 N. Third St. Registration fee is $35 to run the 3.1-mile course.
■ Las Vegas-based Lion Fight Promotions staging a Muay Thai fight event at 4 p.m. July 4 at the Pearl at the Palms.
■ Fan expo highlights including more than 200 amateur MMA athletes from 20 countries inside an official octagon; seminars on gracie jiujitsu, grappling and kickboxing; and a wrestling exhibition between UFC light heavyweight Daniel Cormier and U.S. World Team member Chris Pendleton.
WIDE MARKETING EFFORTS
Annual UFC fight week staples include downtown concerts and a UFC pool party with octagon girls and fighters at Liquid in Aria.
"This is a nice way of getting fans engaged with athletes outside the octagon," said Lou Lauria, UFC vice president of governing body relationships and International Fight Week. "Not everything is in the octagon."
Lauria said the week is designed to market UFC to a 16-year-old who practices judo in Lima, Ohio, to four 28-year-olds in Sao Paulo who want to hang with UFC fighters at a pool party.
The World Cup watch parties are a natural for UFC, which has fans around the world, with Brazilians enjoying both MMA fights and soccer matches.
"The interest in the World Cup in the United States is high and we're an international entity," Lauria said.
Epstein envisions the annual week hosting international competitions in each category of martial arts such as karate, judo, tae kwon do, Muay Thai, wrestling and jiujitsu.
"We're all part of the martial arts family," Epstein said.
Contact reporter Alan Snel at asnel@reviewjournal.com or 702-387-5273. Follow @BicycleManSnel on Twitter.