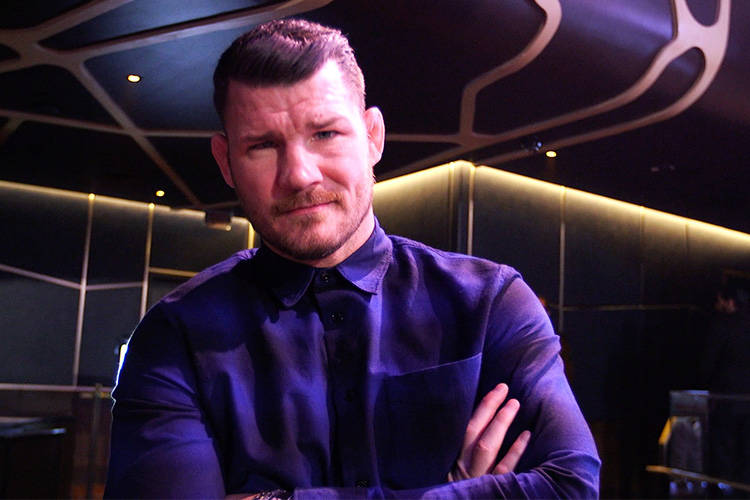 In a recent interview with coveringthecage.com, UFC middleweight champion Michael Bisping said he's still waiting for Georges St-Pierre to sign their fight contract.
Though the UFC's former welterweight champion is slated as Bisping's next opponent, no date has been set. Bisping was hoping to defend his belt in July during International Fight Week in Las Vegas. But now it seems that won't happen.
While he waits, Bisping will take on another acting role in "Triple Threat". He also co-hosted the inaugural Pro Football Armwrestling Championship at the MGM Grand hotel-casino in Las Vegas, which will begin airing on CBS Network on May 27, 2017.
Check out the video above.
Follow all of our MMA and UFC coverage online at CoveringTheCage.com and @CoveringTheCage on Twitter.
Contact Heidi Fang at hfang@reviewjournal.com. Follow @HeidiFang on Twitter.