Cat Zingano hopes to overcome personal, professional losses at UFC 200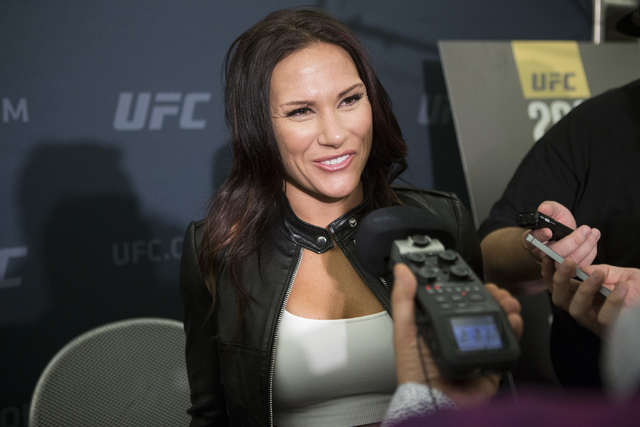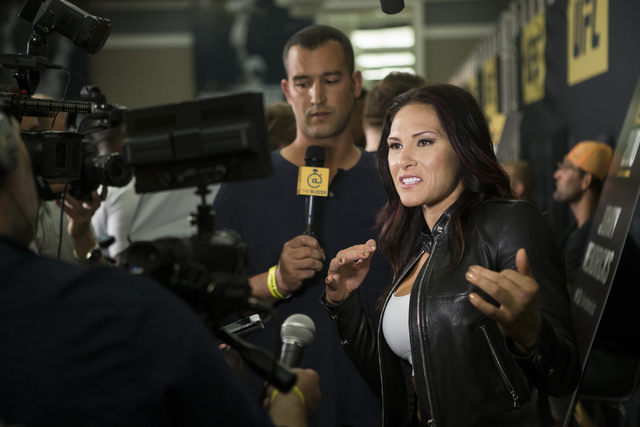 The thunderous roar of a raucous Staples Center crowd faded out and deafening silence took over Cat Zingano's locker room after her 14-second submission loss to Ronda Rousey in Los Angeles in February 2015.
The defeat was the first of her professional mixed martial arts career, but certainly not her biggest loss.
"Everything hit me right away," Zingano said Wednesday. "I don't know if you remember, but I didn't get up from the mat for a minute or two. I don't think a word was spoken for maybe two hours between my corner and I in the locker room. It wasn't anger, it wasn't aggression, it was nothing like that. I don't know. It hit me right away. I realized I had put so much work and time into something that just didn't happen, and again it just brought up all this stuff of, like, 'Deal with life first and all of this will be there.'"
Zingano never actually left the sport after that fight. It was more of a hiatus that she finally will end Saturday when she faces Julianna Pena at UFC 200 at T-Mobile Arena.
Zingano, a 34-year-old single mother, realized immediately after the disheartening loss that she had never taken time to deal with the personal tragedy that struck her in 2014.
Zingano's husband and coach, the father of her 9-year-old son, Brayden, killed himself shortly after Cat had suffered a severe knee injury that forced her to withdraw from a coaching spot opposite Rousey on "The Ultimate Fighter."
Instead of mourning, Zingano poured herself into her career. First it was rehabbing the knee, then a win over top contender Amanda Nunes to set up the opportunity of a lifetime bout against Rousey.
Zingano couldn't wait. She charged Rousey and wound up in an unorthodox position that forced her to tap out almost immediately.
Then, it hit her.
"It was rough," she said. "I know I'm a better athlete than that, and I didn't get to showcase it. I trained extremely hard and went through a lot of rough stuff to get in there. To fall flat on my face like that was indicative of me needing to take a break and deal with things that right were in my face.
"It was like a big wave because life had changed so much for me, and one of the things I still had to hold on to was that I had earned and achieved this position and this opportunity, and I wanted to be strong and just get through it."
She knew it was time to step away and figure things out. Zingano worked on healing her mind and soul, but found herself out of shape and overweight at the beginning of 2016.
It was then she took Brayden with her on a trip to Thailand. She did some training, but mostly just enjoyed life.
When they returned in February, she waited for a spark to get her career jump-started.
It came March 5 when Miesha Tate beat Holly Holm for the belt Holm had taken from Rousey.
"I was waiting for a light bulb to go off to tell me I'm good," Zingano said. "I saw that fight, and it hit me. The show has gone on without me for too long. That was the pitchfork in the butt telling me to get moving. Immediately I tried to see if Miesha wanted the rematch, but she didn't. So this is what we're doing now."
Zingano knew she had to get away, but wasn't certain she would come back.
On those occasions she allowed herself to contemplate not fighting again, she would stop herself by thinking of the example she wanted to set for her son after her husband's suicide.
"I knew (retirement) was an option and everyone would understand," she said. "But I didn't want to be a product of my circumstances. I feel like there's a lot of times in my life where that wasn't the case, where I let something get to me or I didn't follow through on something I really wanted because life happened.
"That was fine before, but now I have a kid watching me. I have my son looking at me, and very recently he's had an example of how to solve problems in a really negative way. Now it's my job to be an example of how to solve problems a different way. I hope I'm doing it right, but that's all I have."
Zingano got out of Colorado to train with bantamweight champion Dominick Cruz and his coaches at Alliance Training Center outside San Diego for this fight camp. While she hasn't decided if the move will be permanent, Zingano is feeling as good as she has in a long time.
"I did what I needed to do," she said. "I accomplished a lot. I'm mentally and physically strong again.
"It's my time."
Contact reporter Adam Hill at ahill@reviewjournal.com or 702-224-5509. Follow him on Twitter: @adamhilllvrj
UFC 200
When: 3:30 p.m. Saturday
Where: T-Mobile Arena
Main event: Brock Lesnar (5-3) vs. Mark Hunt (12-10-1)
TV: FS1, PPV
Tickets: $205-$1,255