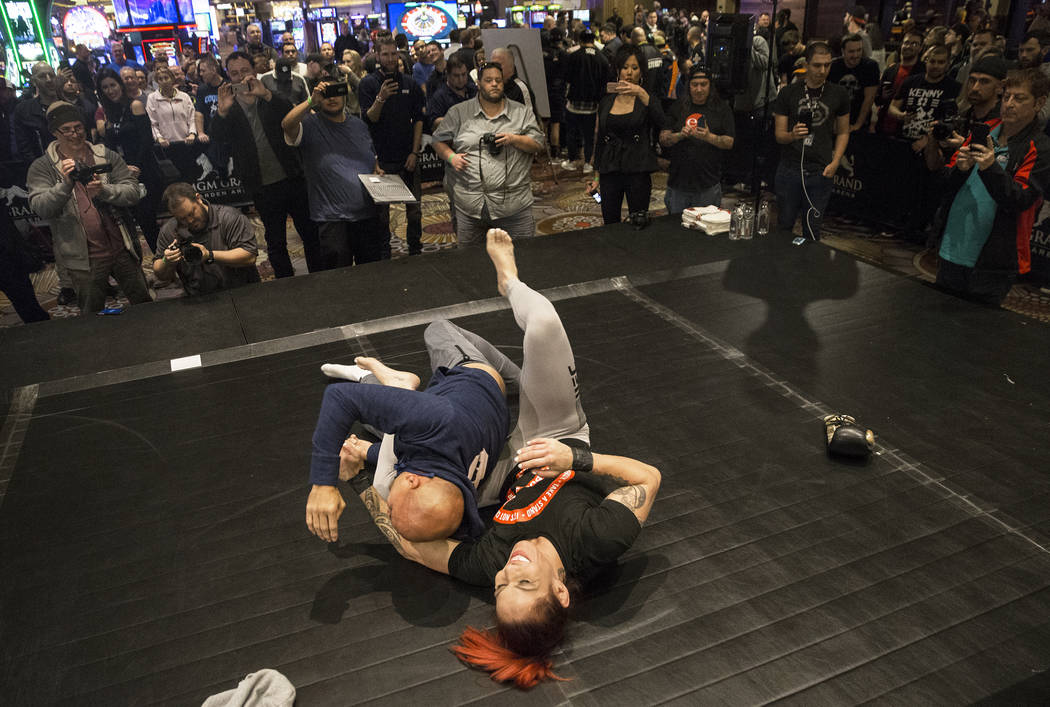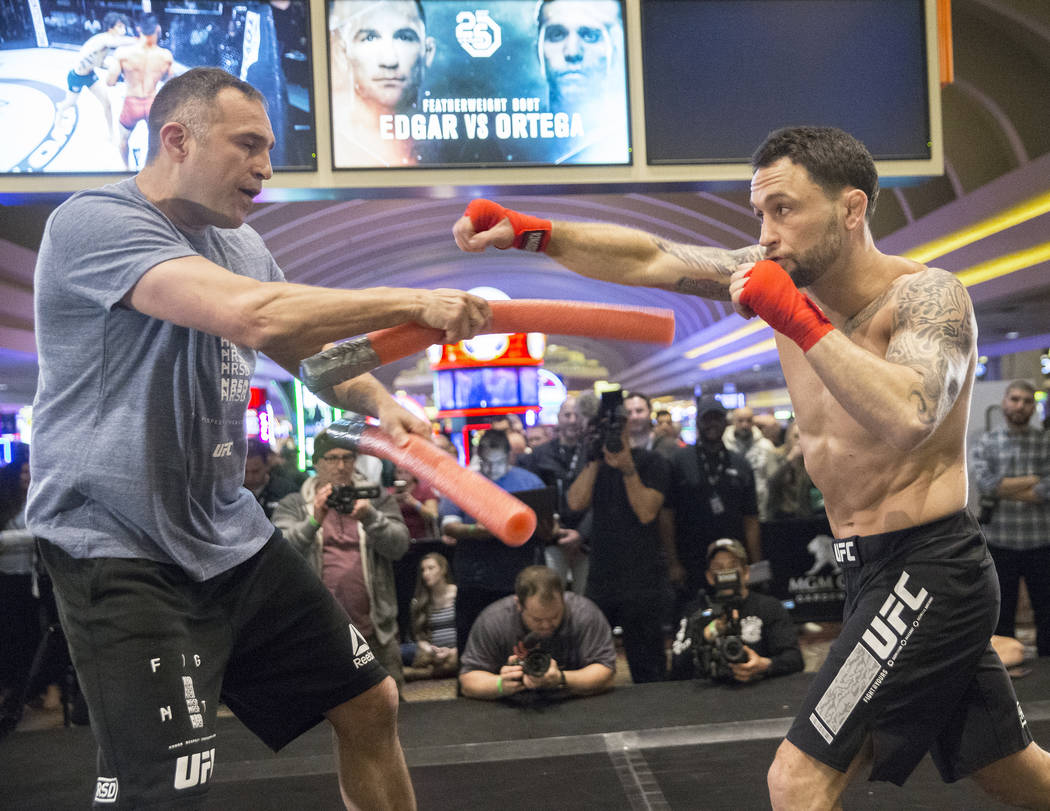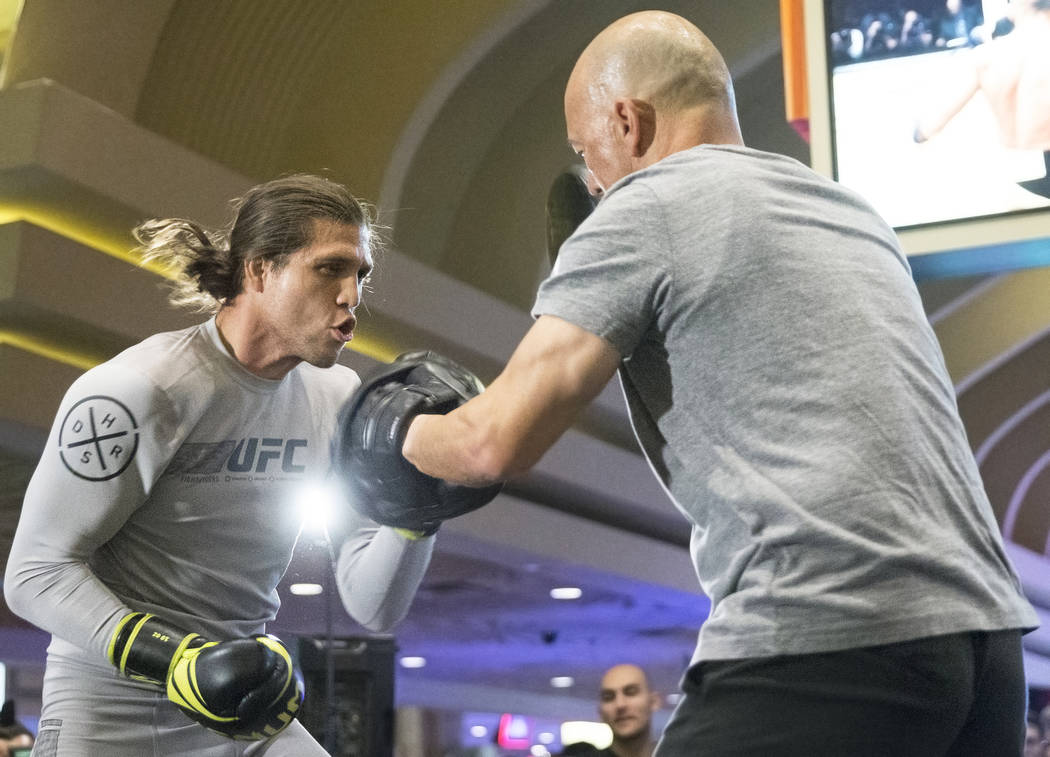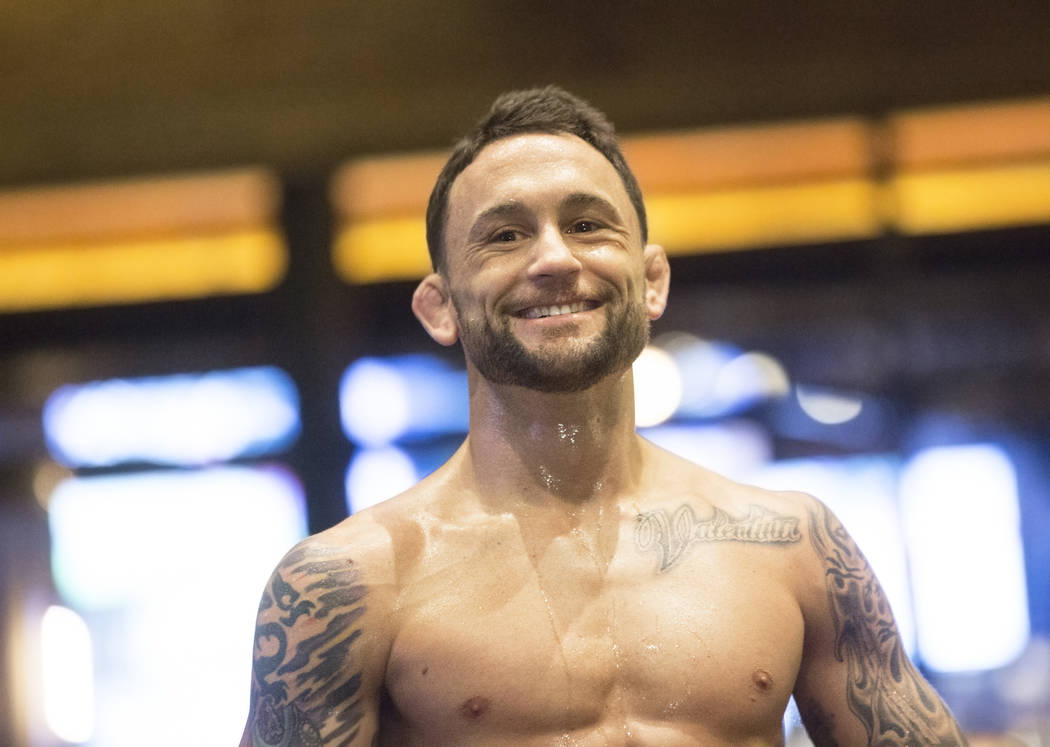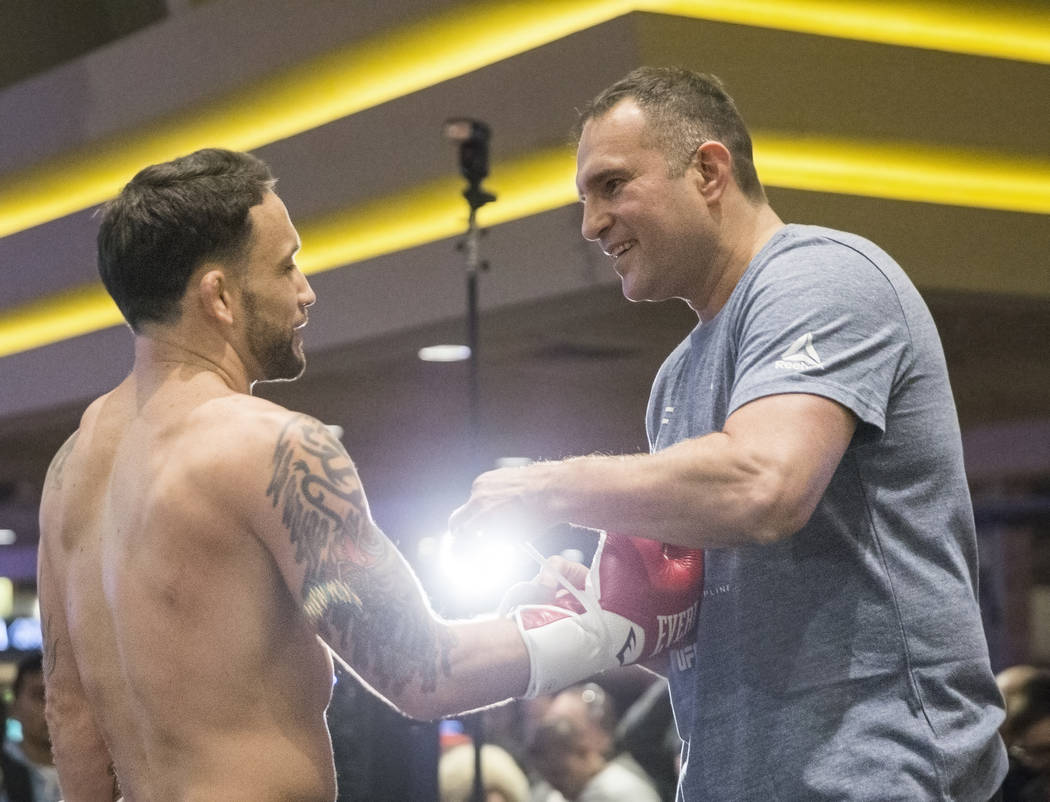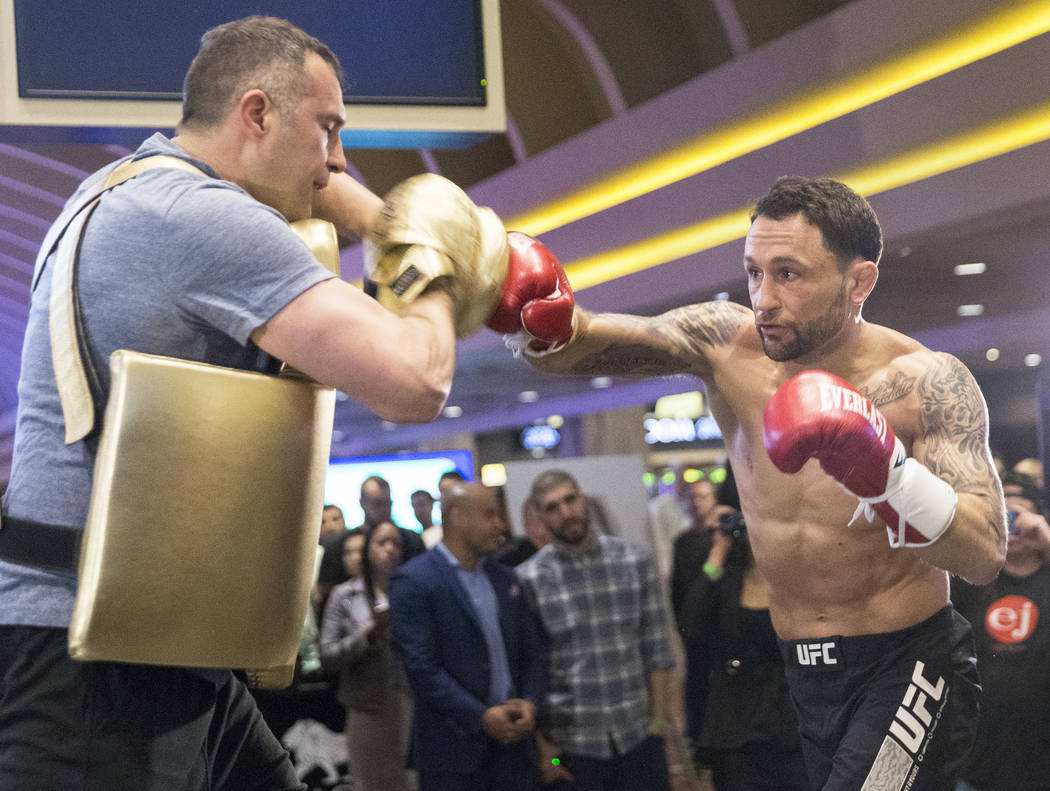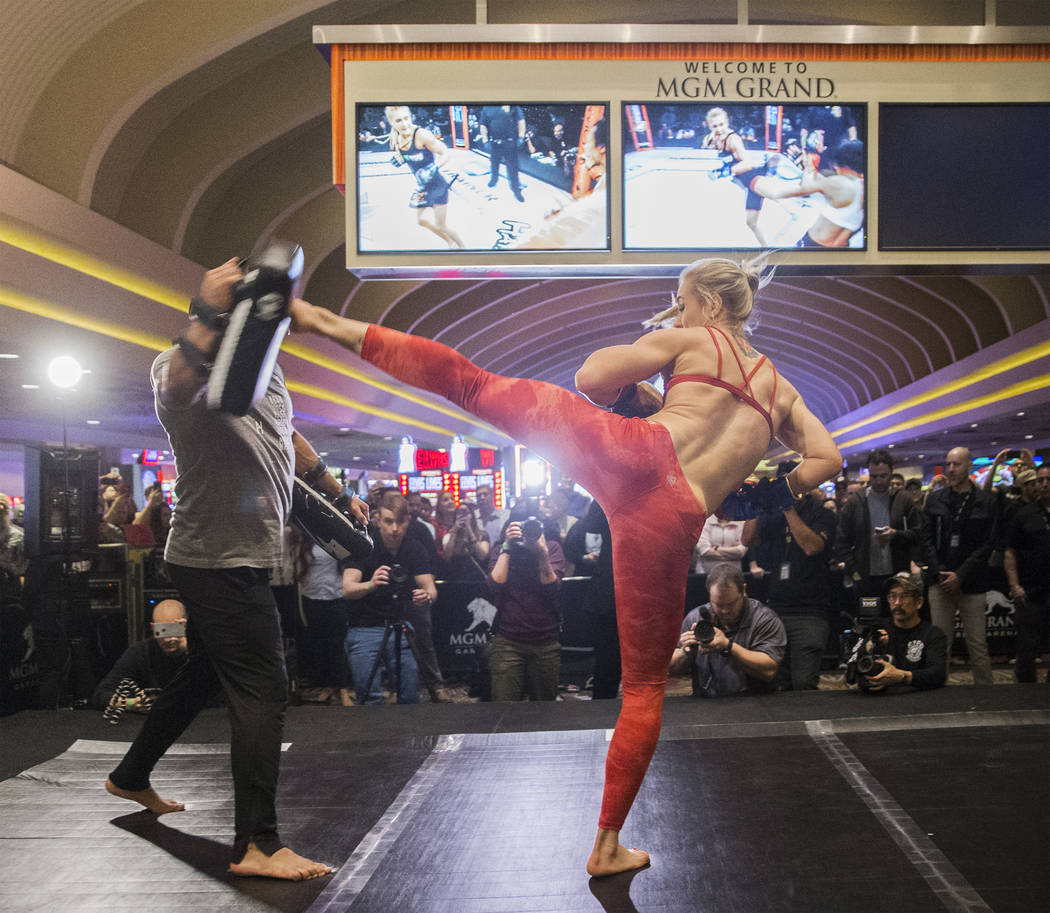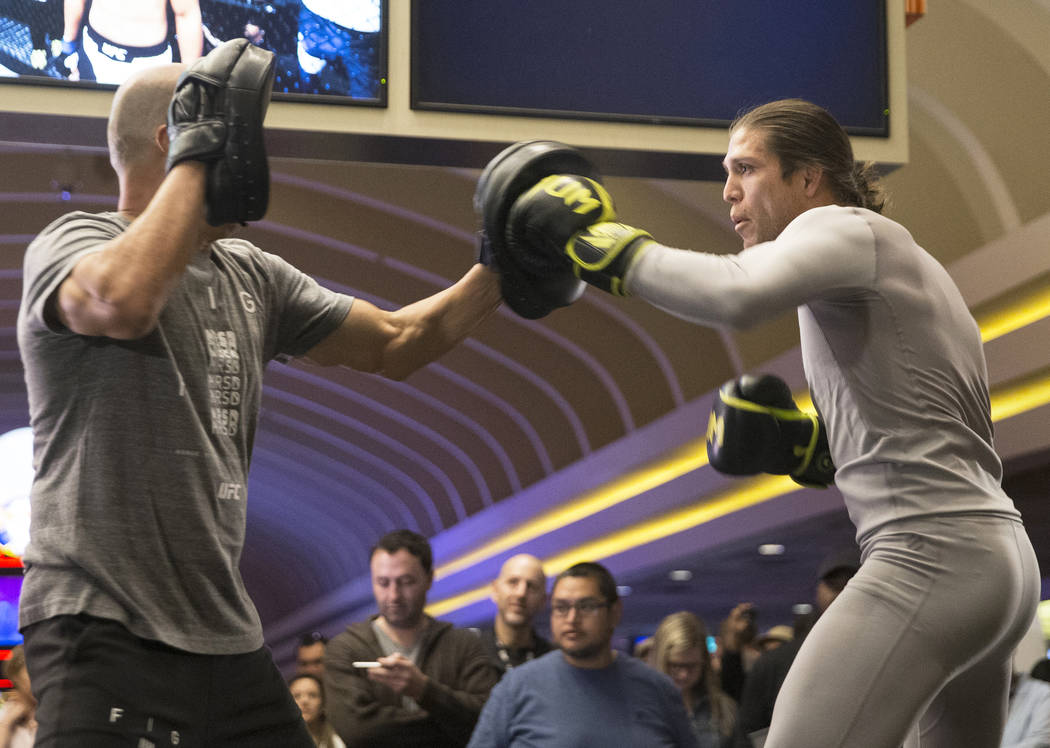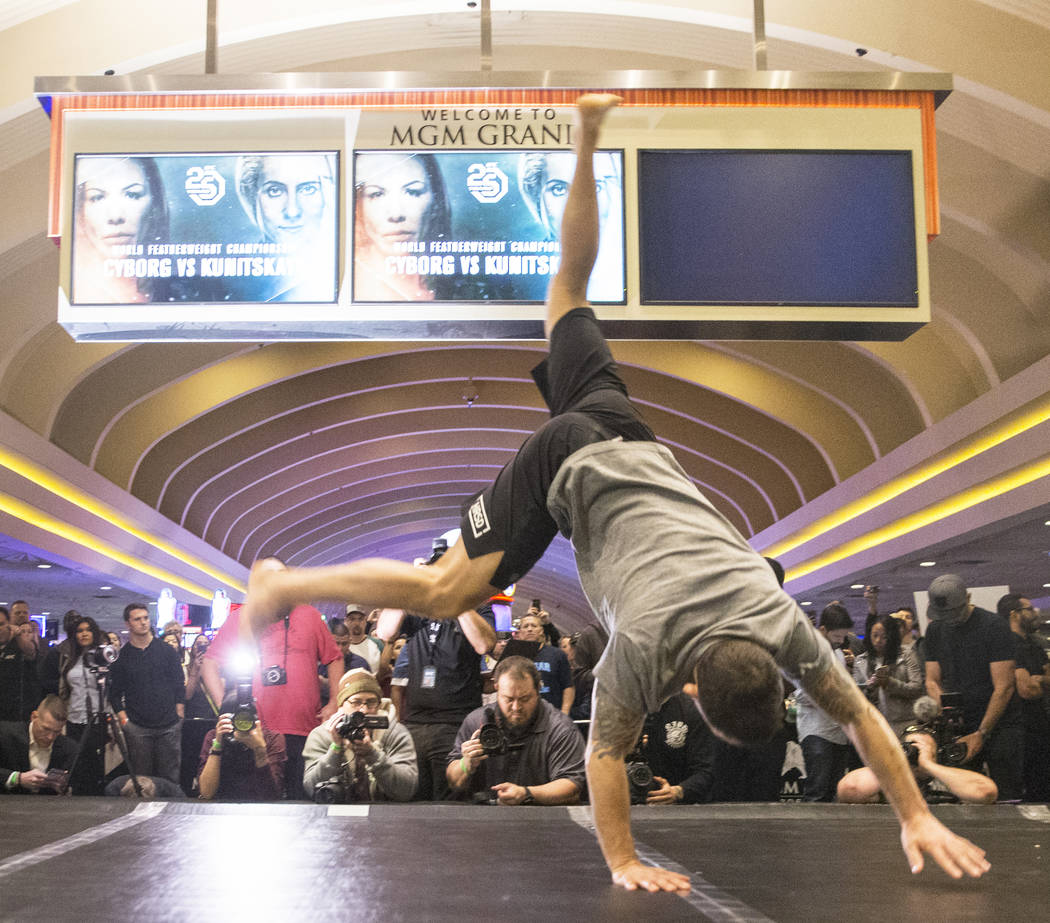 UFC bantamweight contender Cat Zingano casts a much bigger shadow over the division than would ordinarily be expected from someone who hasn't won a fight in more than three years.
It makes sense considering her past three wins were against a former champion, the current champ and the top contender who will challenge for the belt in May.
Zingano is still a major threat to win the belt. She just has to find a way to fight more consistently.
The 35-year-old former title challenger will return to action Saturday against Ketlen Vieira on the main card of UFC 222 at T-Mobile Arena for the first time since a loss to Julianna Pena at UFC 200 in July 2016.
Since her last win, a knockout of now-champion Amanda Nunes in September 2014, Zingano is 0-2. The losses were the first of her career, but far from the biggest obstacles she has faced.
Zingano has battled injuries and personal issues, including the suicide of her husband and coach Mauricio Zingano in 2014. She had a catastrophic knee injury in 2013 shortly after she was announced as a coach on "The Ultimate Fighter," a spot that came with a title shot.
She is now healthy and rejuvenated as she prepares to revive her career.
"(The losses) kind of felt like straws piling up on top of everything else," she said. "I had all these things stacking up, but I never wanted to look at my own situation and feel like a victim. All I wanted to do was figure out what I was supposed to be learning and how to best move forward and grow and evolve, and that's what I've done."
Zingano and her 11-year-old son, Brayden, have settled in San Diego, where she trains with a stable of UFC stalwarts.
It has helped Zingano work on her game, but more important, allowed her to focus on herself. She recently started feeling the time was right to fight again.
"I put in the work on the things I needed to outside the cage and shifted my vision and where I live and everything necessary in my personal life and athletic life to stay on top of things," she said. "There were a lot of behaviors and patterns of thinking that I have just been putting in the effort to change. As I've made all those adjustments, I was watching the results and seeing things come together."
Now she's ready to take aim at the belt. Along with her victory over Nunes, Zingano defeated Raquel Pennington, who will challenge for the belt at UFC 224. Zingano also beat Miesha Tate during an undefeated run that was snapped by Ronda Rousey in a championship bout.
Zingano would love to get another title shot but isn't thinking that far ahead.
"My personal accomplishment here is just getting through all the things I've gotten through," she said. "I didn't get through the last two fights the way I've wanted to, so I'm not thinking about what's past this one because there's no guarantee there is a next one."
The bout kicks off the 7 p.m. pay-per-view card, which will be headlined by a women's featherweight title bout between newcomer Yana Kunitskaya and champion Cris "Cyborg" Justino.
Contact Adam Hill at ahill@reviewjournal.com or 702-277-8028. Follow @AdamHillLVRJ on Twitter.
UFC 222
Main card bouts for UFC 222 on Saturday at T-Mobile Arena:
— Cris "Cyborg" Justino (19-1, 1 No Contest) vs. Yana Kunitskaya (10-3, 1 No Contest), for Justino's women's featherweight title
— Frankie Edgar (21-5-1) vs. Brian Ortega (13-0, 1 No Contest), featherweights
— Sean O'Malley (9-0) vs. Andre Soukhamthath (12-5), bantamweights
— Stefan Struve (32-9) vs. Andrei Arlovski (26-15, 1 No Contest), heavyweights
— Cat Zingano (9-2) vs. Ketlen Vieira (9-0), women's bantamweights