Dana White wants to host UFC card at the Sphere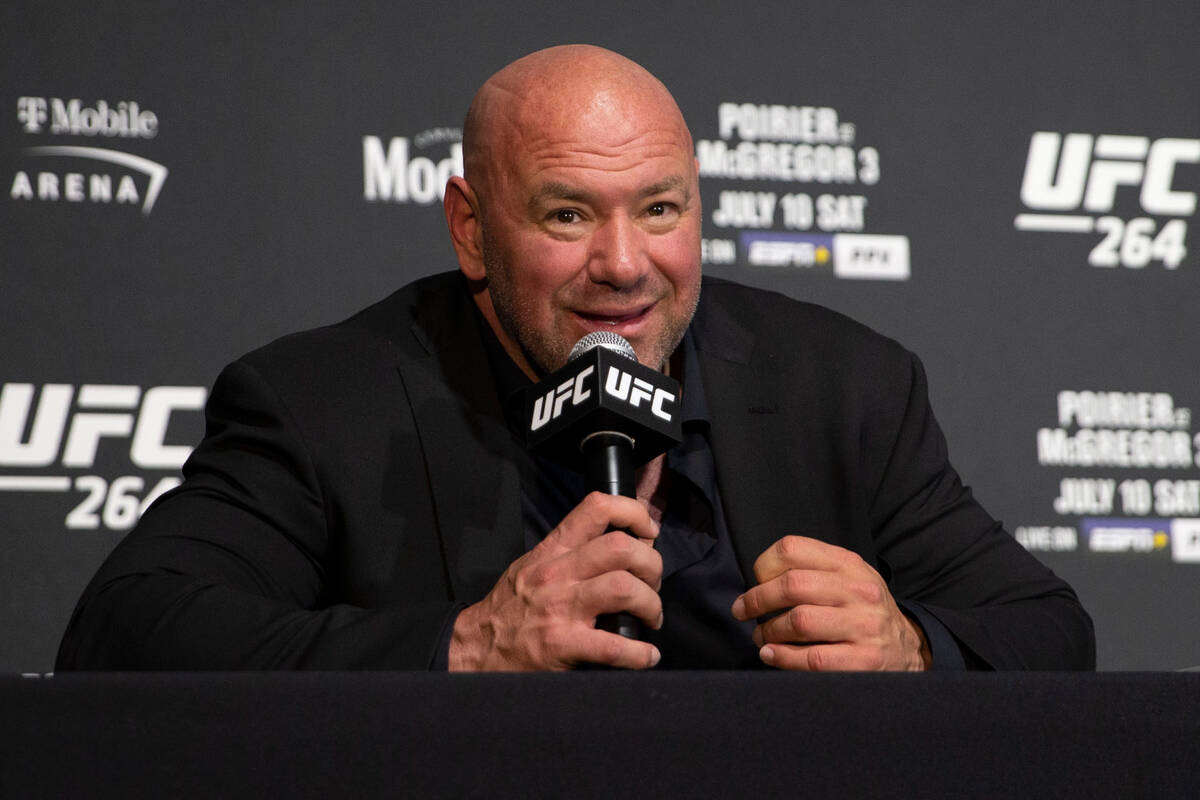 A local sports executive had his eyes on the grand opening of the Sphere and now wants into the buzziest venue in the world.
UFC president Dana White offered rave reviews of the U2 concert that had social media ablaze and now thinks the building would be a perfect host for a planned Mexican Independence Day fight card in 2024.
"(They) hit an absolute grand slam home run with the opening," said White, who didn't attend but spoke to several people who did. "You all know I want that date. That's what I want. I want to do Mexican Independence Day there. Imagine the show I can put on at the Sphere with Mexican Independence Day. So, yeah, we'll put on an incredible show in that amazing arena for the next Mexican Independence Day. I'm very excited about it."
Sources close to White confirmed the announcement is just a hope and nothing firm is in place for what probably would be a Sept. 14, 2024, date.
The UFC hosted Noche UFC at T-Mobile Arena last month, its first true effort to capture the combat sports crowd on what traditionally has been a boxing stronghold.
After the successful event, White said the weekend would be in the organization's plans.
The arrival of the new 18,600-seat venue, which doesn't have any sports events planned, only adds to the possibilities.
White offered high praise for the Madison Square Garden Group, which built and operates the Sphere.
"I have a relationship with those guys (from yearly events in New York), and MSG does everything right," White said. "… I haven't heard one negative thing about the opening for the Sphere."
The UFC was announced as an anchor tenant at T-Moible Arena in 2017.
Contact Adam Hill at ahill@reviewjournal.com. Follow @AdamHillLVRJ on X.