Daniel Cormier restored as UFC champion after Jon Jones stripped of title
September 13, 2017 - 7:06 pm
Updated September 13, 2017 - 9:52 pm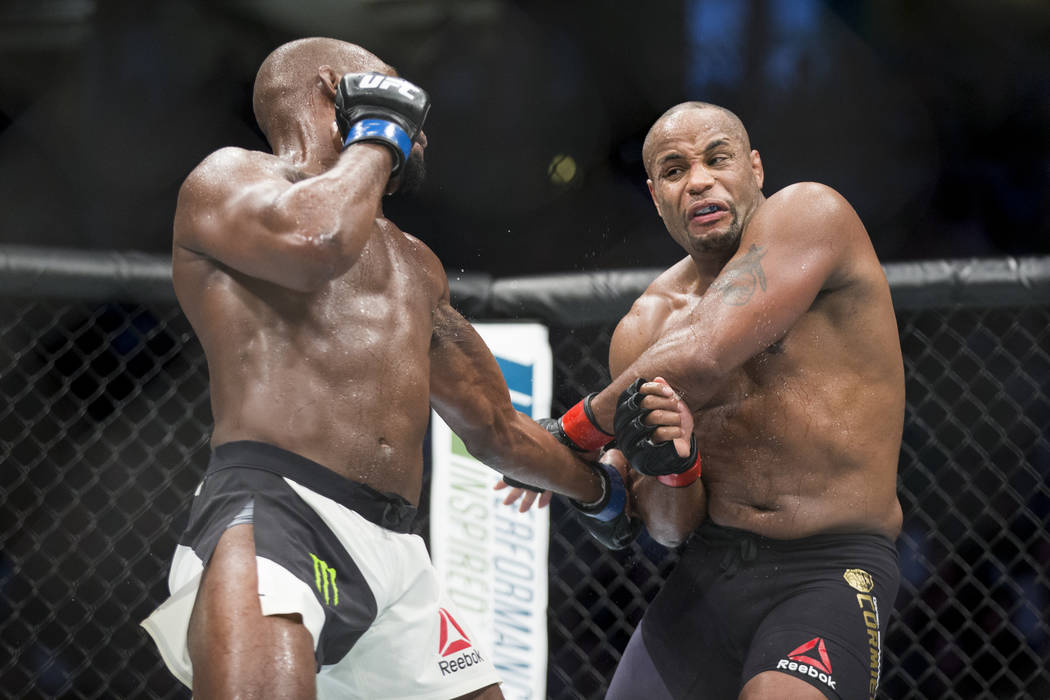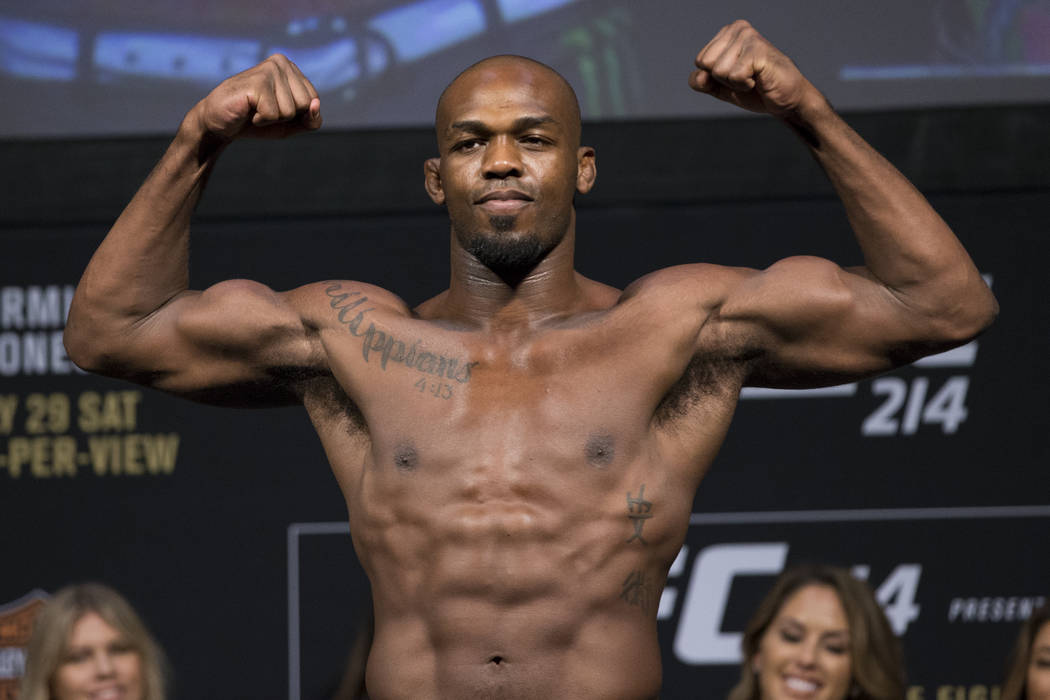 Daniel Cormier is again the UFC light heavyweight champion.
Hours after the California State Athletic Commission announced Wednesday that it had vacated the result of Jon Jones' victory over Cormier on July 29 and ruled it a no-contest, UFC officials said Jones would be stripped of the belt.
A urine sample collected from Jones the night before the UFC 214 main event in Anaheim, California, came back positive for the banned substance Turinabol. Results of testing on the "B" sample, which came back Tuesday, confirmed the result.
"UFC was informed Wednesday that the result of the UFC 214 bout between Jon Jones and Daniel Cormier on July 29 was overturned by the California State Athletic Commission," the UFC said in a statement. "The ruling changes the Jones 'win' to a 'no contest' following a potential anti-doping policy violation stemming from an in-competition sample collected after Jones' weigh-in on July 28, 2017.
"As this was a title bout, Cormier will be reinstated as UFC light heavyweight champion."
Cormier appeared on Fox Sports 1's "UFC Tonight" to discuss the latest turn of events in his rivalry with Jones.
"I lost the fight," he said of regaining the belt. "That's how I felt. But (UFC president) Dana White called me today and said if it's a no-contest, then the fight didn't happen and because of that, the championship is getting returned to me. If (Jones) cheated, he could not have fought and won the fight. Financially, it's a big difference if I don't fight as the champion as opposed to fighting for the vacant title so I'm taking the belt. He disqualified himself before the fight. So it didn't happen, and I get the belt back, which is the right thing to do. You don't cheat the sport, cheat the fans or me. Jones, you have all the physical advantages. You're 30 years old. You have an 85-inch reach. I'm 38 years old. I would love to wake up and take stuff so I don't have to walk down my stairs sideways. But I don't. Once again, this guy has made a mockery of the sport."
It's not the first time Jones has had a belt taken by the UFC.
He was stripped of the title in 2015 after his involvement in a hit-and-run accident in Albuquerque, New Mexico. Jones returned to action in 2016 and won the interim title only to have that belt taken away when he was flagged for a violation of the organization's anti-doping policy just days before he was scheduled to face Cormier at UFC 200 in July 2016.
Jones received a one-year suspension and returned to competition against Cormier. The CSAC and USADA have jurisdiction over the disciplinary proceedings against Jones. The process could last several months.
Jones, widely considered the best fighter in UFC history, faces a suspension of up to four years.
Cormier believes Jones will challenge any discipline to the fullest extent of the rules.
"He has to fight it," he said. "It's a death sentence. This is a very expensive drug. Something that's not easily found in a supplement. I've been in the USADA process for 12 years, I've never had these issues. If it was a mistake, you've got to be more careful, especially with all the scrutiny on him after what's already happened."
Cormier's only two career losses have come against Jones.
Contact Adam Hill at ahill@reviewjournal.com or 702-277-8028. Follow @adamhilllvrj on Twitter.