Demetrious Johnson plans to stay grounded after UFC 227 loss
Updated August 5, 2018 - 3:47 pm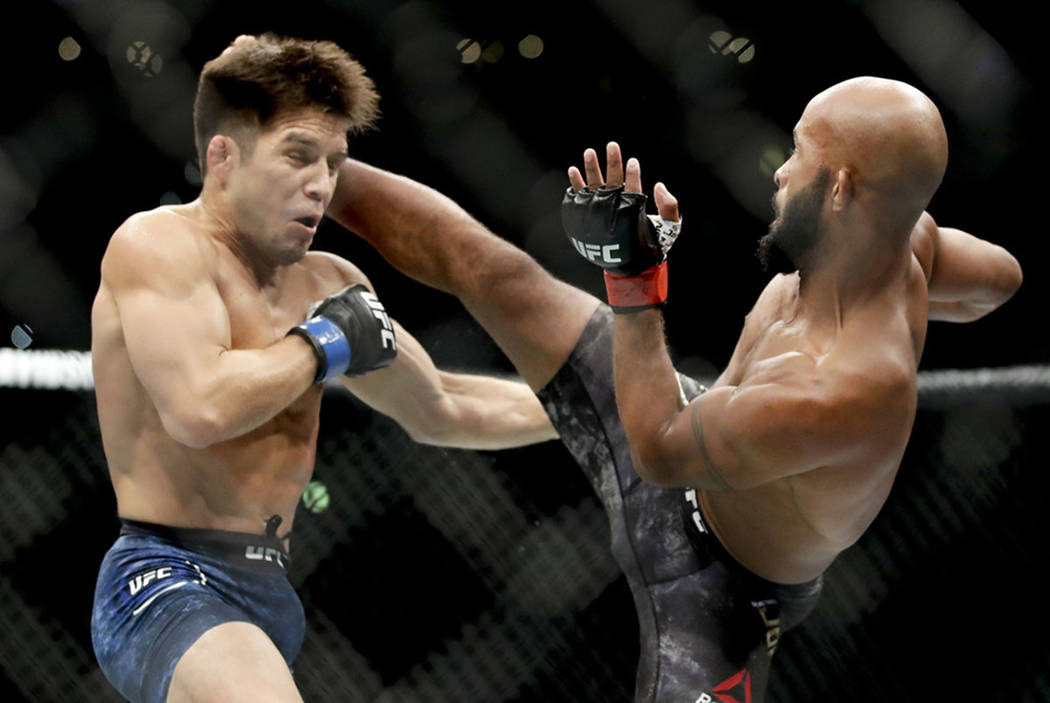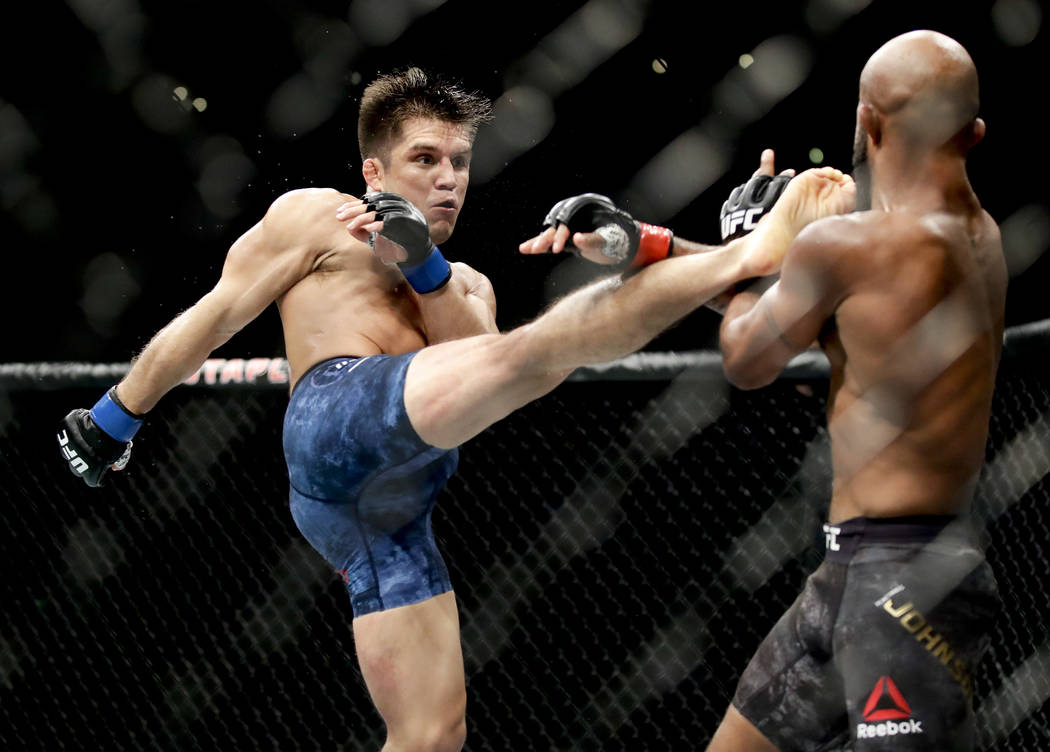 LOS ANGELES — Demetrious Johnson doesn't plan to change much of his usual post-fight routine following his UFC 227 bout against Henry Cejudo at Staples Center on Saturday night.
He just doesn't have the belt anymore.
While his split-decision loss to Cejudo represented a massive shakeup in the UFC flyweight division, it's not going to alter Johnson's immediate plans.
"It could have gone either way," he said of the narrow loss that ended his UFC-record title reign after 11 consecutive successful defenses. "Whether I had won or now that I lost, I'm going to go back home and do what I always do. I'll spend some time with my family, play some video games, get back in the gym and keep on learning martial arts and helping my teammates prepare for their fights."
It may seem to be a somewhat unceremonious ending to one of the most amazing runs in UFC history, but it's rather fitting considering Johnson's dominance somehow managed to fly under the radar as he was never one to seek headlines.
The 31-year-old Washington resident never expected to set the standard for all future champions to chase.
"It was a great run and it's not over yet," said Johnson, the only man to hold the 125-pound belt before Cejudo took it away Saturday night. "I do this because I love it. I've already far exceeded my expectations. I was a guy working in a warehouse making $10.76 an hour and racing home after work to watch Joseph Benavidez fight Dominick Cruz. My dream was never to be world champion. My dream was to learn how to do mixed martial arts. When I did that, I became passionate about it and this is the path it led me down. I'm happy with my run. I'll get back home, get healthy and take it from there."
The news he gets on his injuries will likely determine what's next. Johnson damaged his foot from landing so many kicks on Cejudo, though he's not sure to what extent. He also believes he suffered a significant knee injury early in the bout after coming into the fight completely healthy.
"I'm fine (mentally)," he said. "Losing happens. Every great champion loses. I've lost before. I lost to (Cruz at bantamweight), I lose in the gym. I'm fine. I'm more upset about the injuries."
Once he gets the go-ahead, Johnson should be very much in line for a third fight against Cejudo for the belt.
"It's not like he blew me out of the water," Johnson said. "I'm not going to sit here (and yell and scream to demand) a rematch. I need to get healthy first. That's number one and I'm not going to sign a contract if I can't get through a full training camp to get ready for a fight."
Johnson, who knocked out Cejudo in the opening round of their first fight in 2016, may have already started lobbying officials for a potential rubber match.
Cejudo had the edge in head shots, clinch strikes landed, ground strikes landed and takedowns. Johnson, however, landed 39 leg strikes to just four for Cejudo.
"The stand-up numbers, I think I outstruck him," Johnson said. "But it happens. I don't think the judges know how to score leg kicks."
Cejudo won the final two rounds on all three scorecards as Johnson's injuries may have helped wear him down to clinch the fight and end Johnson's remarkable reign that started when he won the UFC's inaugural flyweight tournament in 2012.
Johnson has left his mark on the UFC regardless of whether he ever gets another shot at the belt.
He hopes it will be lasting impact.
"(I'd like people to remember) just the consistency I had and how i was able to adapt to different fighting styles and how each time I won and defended my belt how humble," he said. "I was and even in defeat, I'm very humble."
UFC president Dana White wasn't ready to commit to a rematch, though he heaped praise on both Johnson's title reign and Saturday's thriller which was easily the most entertaining title fight in the division's history.
"It's incredible what (Johnson has) done," White said. "And tonight's fight was close. What a technical battle that fight was.
"Both guys are so incredibly talented."
The bout set a difficult standard for a potential rubber match to live up to, just as Johnson did for all future UFC champions.
More MMA: Follow online at CoveringTheCage.com and @CoveringTheCage on Twitter.
Contact Adam Hill at ahill@reviewjournal.com or 702-277-8028. Follow @AdamHillLVRJ on Twitter.
UFC 227 FACTS AND FIGURES
Attendance: 17,794 (Sold out)
Gate: $2,848,928.68
Fight of the night: Demetrious Johnson vs. Henry Cejudo
Performance of the night: T.J. Dillashaw, Renato Moicano