Donald 'Cowboy' Cerrone has aspirations beyond UFC 202
August 16, 2016 - 11:17 pm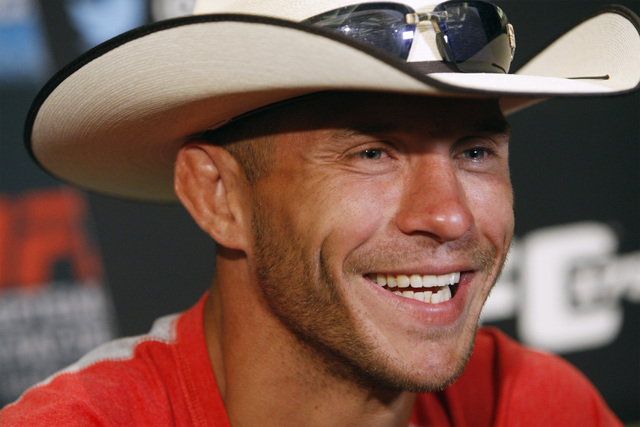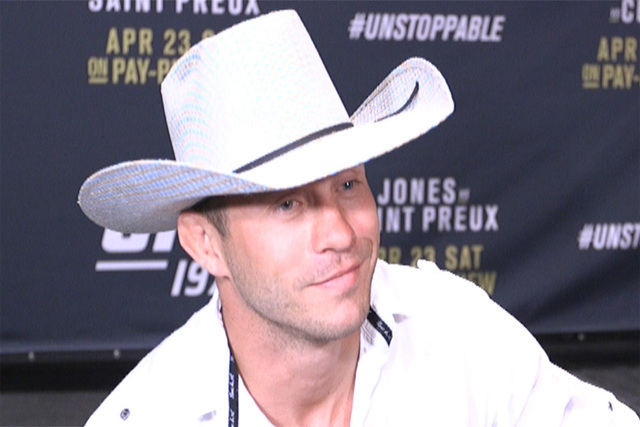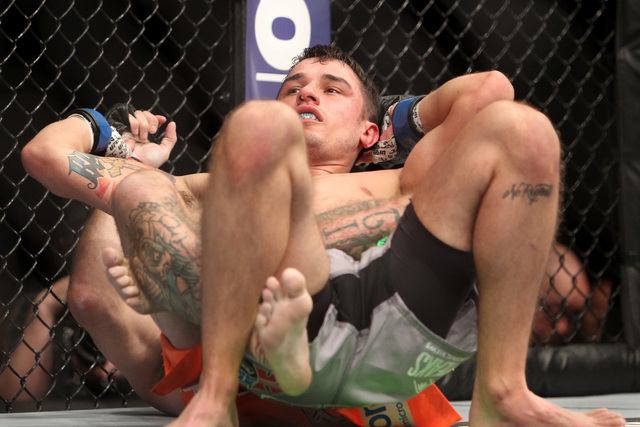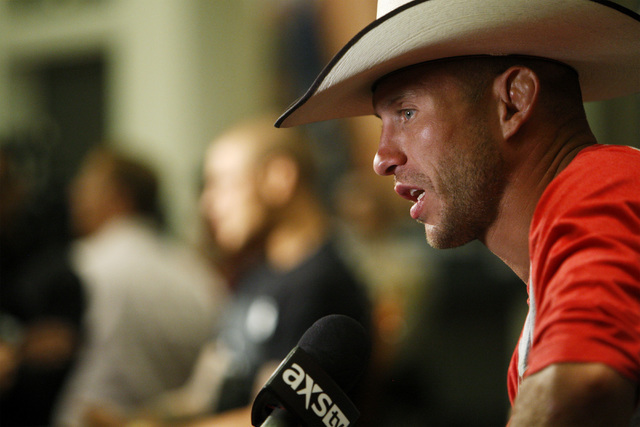 UFC veteran Donald "Cowboy" Cerrone says he will call out lightweight champion Eddie Alvarez for a title fight on the organization's first card in New York if he defeats Rick Story in a UFC 202 main card welterweight bout Saturday at T-Mobile Arena.
It's probably as close as Cerrone has ever come to plotting a course in his storied career.
"There's no plan," Cerrone said Tuesday. "I really don't know who or what's next, and I'm pumped. I enjoy fighting. It's one of my favorite things to do in the world, so I'm just enjoying every minute of it."
That goes for most of Cerrone's life. He's been known to spend his days during fight week on the lake or flying in planes or whatever other activity he can find to make his bosses hyperventilate.
For his fights in Las Vegas, Cerrone brings his team and his dogs to the desert in an RV, as they eschew the comforts of the hotel for a campground. There was a brief time Cerrone had enough people in his ear telling him to ease up on some of the craziness before his fights, but he grew stir crazy.
"I was drinking the Kool-Aid, man," he said. "Everybody was saying to sit in the hotel room, eat right and train before the fight and that's it. It just wasn't for me."
It's difficult to question Cerrone's methods based on the results. The 33-year-old has put much of the inconsistency that plagued his early career behind him. He won nine consecutive fights at lightweight to earn a title shot against Rafael dos Anjos in December, only to get knocked out in 66 seconds.
"That sucked, man," Cerrone said. "This sport gives you the highest highs and the lowest lows. It just sucked. You put all that time in and fall short, especially getting your ass whipped in like five seconds. That was terrible. But, whatever, moving on."
That's exactly what Cerrone did. He moved up to welterweight for his next two fights and delivered outstanding performances in wins over Alex Oliveira and Patrick Cote, and now seeks a third straight win at 170 pounds.
Even his move up in weight class wasn't part of a master plan to chase a belt in another division, though.
"They just needed someone to fight at 170, so I said 'OK,' " he said. "It wasn't a conscious decision. I'm going back down to 155 after this fight, probably."
At least that's the plan at the moment. While Cerrone has been excelling at welterweight, dos Anjos lost the lightweight title to Alvarez. That worked out well for Cerrone, the last fighter to beat Alvarez, in 2014. Cerrone now has a reason and an opportunity to move back down to 155 pounds.
"It would be tough if RDA was still the champ down there," Cerrone said. "He whipped my ass twice, so it would be tough to try to rally for another title shot after that. But he got dethroned, so I should be able to slide back in there."
Of course, that's all predicated on beating Story, a winner of three straight. Cerrone doesn't seem concerned with that part of the equation.
"He's running his mouth saying he's going to beat me with liver shots and pressure," Cerrone said. "I'm excited. He's an old-school brawler. No ground game. Elementary wrestling. He just throws real wide hooks and comes straight at you. We'll see."
Even with a victory, it's certainly possible Cerrone won't get his wish of challenging Alvarez at Madison Square Garden in November.
In that case, it's back to the drawing board. Cerrone, who lives and trains on his ranch outside Albuquerque, New Mexico, certainly doesn't have a "Plan B."
Whether his next fight is at lightweight or welterweight, he just hopes it's soon so he can get his next fix.
"The opponent never matters to me," he said. "That's something I've always said. I don't really need a who, just a when. There's nothing (like winning). It's like the greatest drug in the world. When they raise your hand, Oh my God, the feeling is unbelievable."
It's always nice when a plan comes together.
Contact reporter Adam Hill at ahill@reviewjournal.com or 702-224-5509. Follow @adamhilllvrj on Twitter.