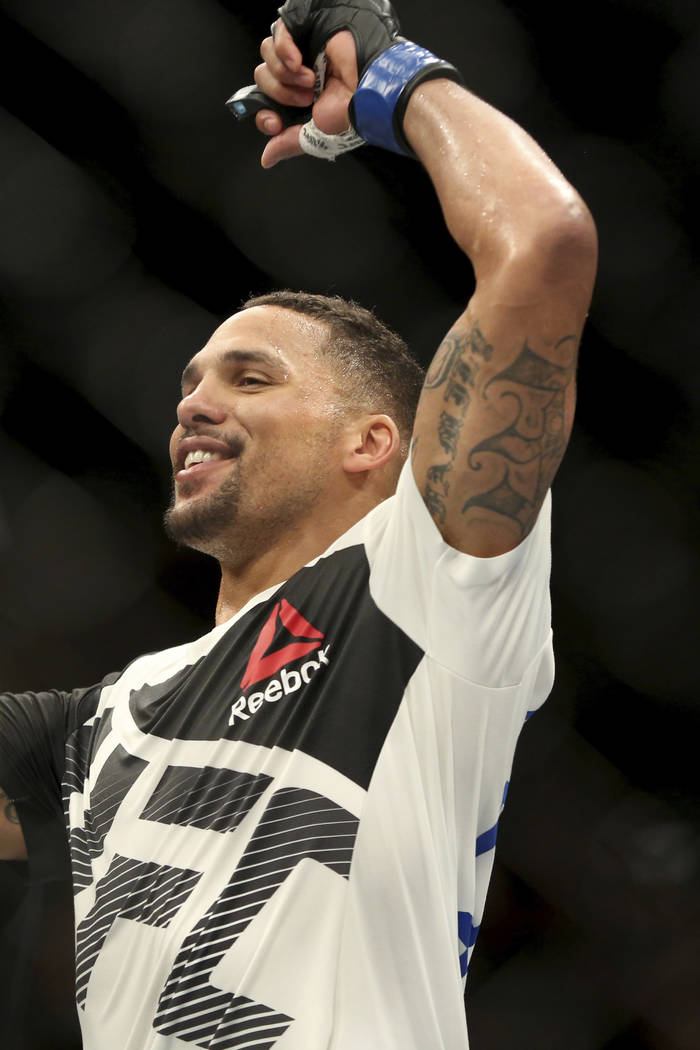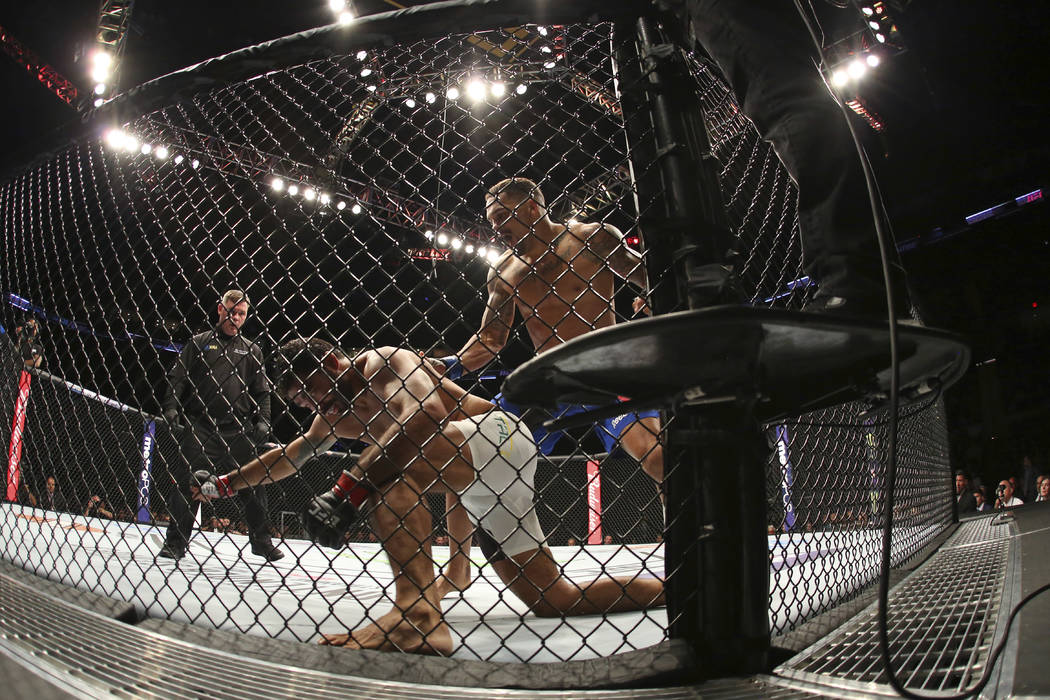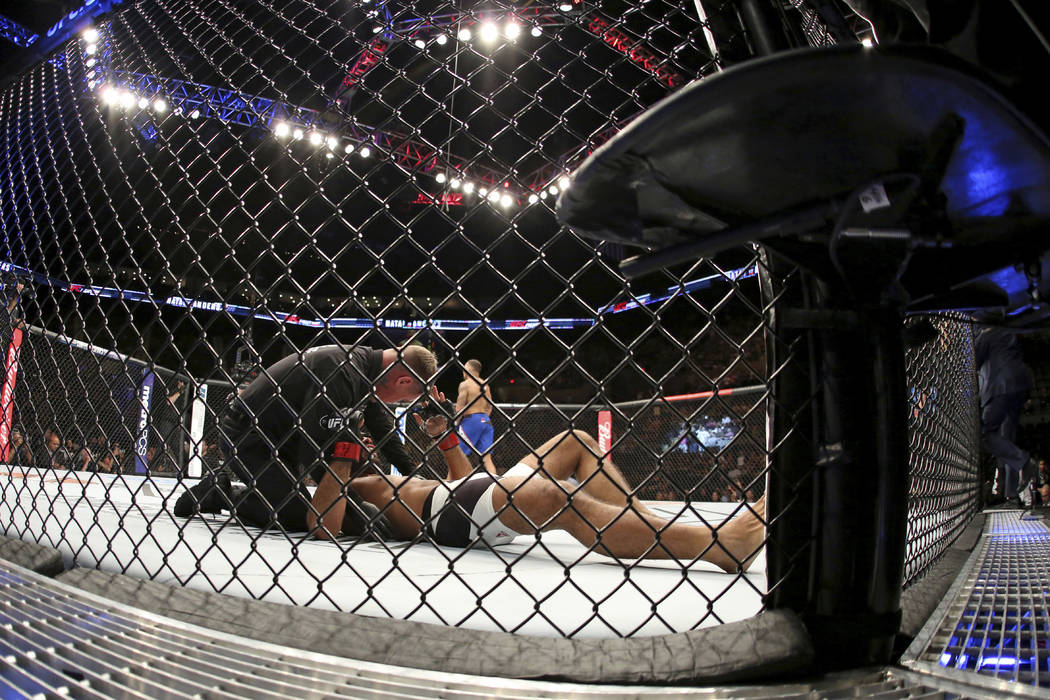 Undefeated UFC middleweight prospect Eryk Anders has gone through a crash course on mixed martial arts since transitioning to the sport several years ago.
Learning to win on the road is one of the few lessons he didn't have to pick up.
That's something he was schooled in as a standout linebacker at Alabama, where he helped win a national championship in 2009.
Anders will fight former light heavyweight champion Lyoto Machida in Machida's hometown of Belem, Brazil, in the main event of Saturday's UFC Fight Night 125 card.
There won't be 87,000 screaming fans like there would have been for a road game against Auburn at Jordan-Hare Stadium, but Anders knows the crowd won't be on his side.
"It's definitely an away game," said Anders, laughing. "I'll have, like, 15 people cheering for me. But it doesn't matter if we fight in America, Brazil or a parking lot. The preparation is the same, and the fight is the same. All the other stuff is irrelevant.
"I'm a fan of the pressure. I think I thrive in it. The louder and more obnoxious they are, the worse it will be for Lyoto. I don't think it will have an adverse effect on my performance."
It's that attitude that has enabled Anders to blast through all 10 of his opponents since he turned professional in 2015. After his second pro fight, Anders and his wife decided he should give up his odd jobs and focus full time on his training.
It has proven to be a wise move.
Anders was 8-0 when he got the call to make his UFC debut on short notice in July. He made quick work of veteran Rafael Natal, knocking him out in the first round.
He came back with a unanimous decision over Markus Perez in December and is on track to break into the rankings should he continue the winning streak.
The scary part for the rest of the division is just how much better Anders might get. He's still just learning the sport, though he has come a long way since he started training.
"I had to start from scratch," he said. "I'm out here fighting guys that have been doing this their entire life, or at least one aspect of it whether it be wrestling or boxing or jiu-jitsu. Machida has been doing karate since he was knee-high to a grasshopper. I have JV level experience. The biggest challenge to me was playing catch-up. I think I've done a good job of that and now I'm looking to go 11-0."
His natural ability has a lot to do with that. Anders was a borderline NFL prospect who was in camp with the Cleveland Browns and had stints in the Canadian Football League and Arena Football League before pursuing a fighting career.
He's not thrilled with the "athlete" label some have pinned on him, however.
"It doesn't bother me, but at the same time people need to realize I train probably harder than anyone else," he said. "Yes, I do have the attributes of being an athlete. But at the same time, I work my butt off in everything I do. I've been training my whole life to be quick, fast, explosive. The attributes I've developed over all those years, I can definitely take into the octagon along with that work ethic and determination."
The bout headlines a six-fight main card airing on Fox Sports 1 at 7 p.m.
A bantamweight bout between John Dodson and Pedro Munhoz has been removed from the card after Munhoz had difficulty cutting weight.
More MMA: Follow all of our MMA and UFC coverage online at CoveringTheCage.com and @CoveringTheCage on Twitter.
Contact Adam Hill at ahill@reviewjournal.com or 702-277-8028. Follow @AdamHillLVRJ on Twitter.