Ex-NFL player Greg Hardy apologizes for illegal hit in UFC debut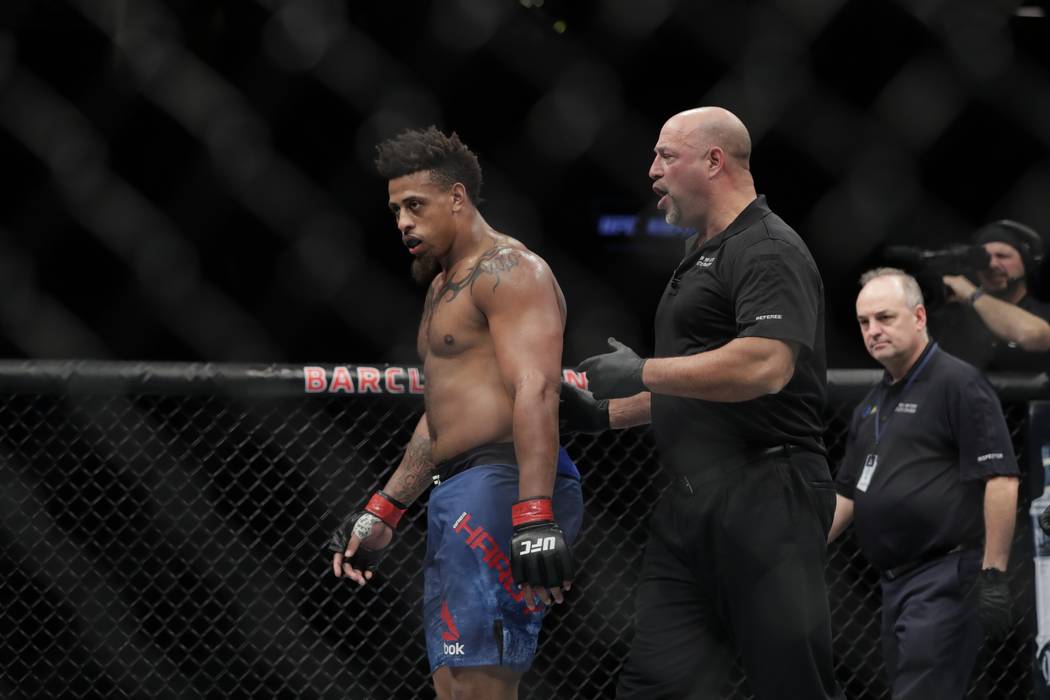 Former NFL player Greg Hardy's UFC debut didn't go as well as he hoped on Saturday night as the heavyweight was disqualified for landing a vicious illegal knee on Allen Crowder in the second round of their UFC on ESPN-Plus 1 bout in Brooklyn, New York.
"I take full responsibility," Hardy said at the post-event news conference. "It's not something I did on purpose. Anybody that's ever met me, or been around me, knows that's something I wouldn't do.
"I just wish we could go back and go into the third round."
Hardy vowed to return to the gym and move forward in his new career, which started when he was essentially exiled from football due to several incidents off the field, including a high-profile domestic violence case.
White called the disqualification a "rookie mistake" and expects Hardy to fight for the UFC again.
Hardy hopes the knee strike doesn't further tarnish his reputation after he was already loudly booed on his entrance and then serenaded with a profane chant after the loss.
"Show me one time I've ever cheated in my life," Hardy said. "Show me one other lineman or one of their favorite quarterbacks in history that I've ever cheated against. Go ask Tom Brady if I cheated when I sacked him.
"I'm not a cheater. That's not on my record. That's not on my resume. Thirty years of life, not one time. Not one time have you ever asked me a question and I've lied to you. Not one time have you ever seen me stand up here, and I told you it wasn't my fault. I was there. I did it. It's my responsibility. I'm a grown man. That's my character."
More MMA: Follow at CoveringTheCage.com and @RJ_Sports on Twitter.
Contact Adam Hill at ahill@reviewjournal.com or 702-277-8028. Follow @AdamHillLVRJ on Twitter.