Ex-training partners put aside friendship for UFC 150 clash
August 10, 2012 - 1:37 am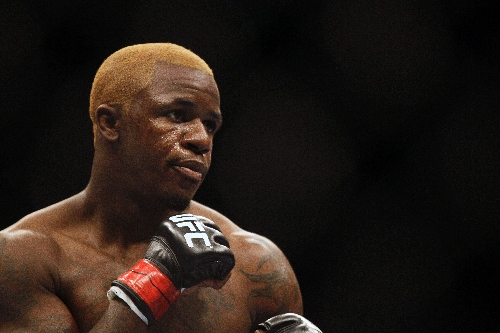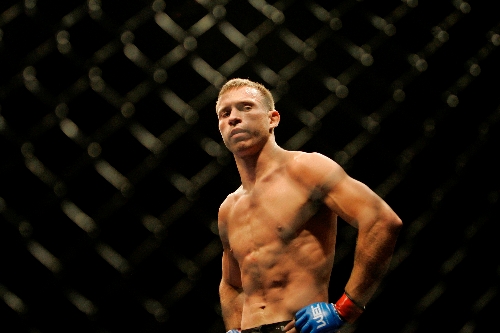 DENVER – No phony drama. No made-up storylines or exaggerated rumors of animosity.
Zero trash talk.
Melvin Guillard and Donald Cerrone have been involved in plenty of that stuff in their fighting careers, and it would have been easy to run with a ready-made storyline this time around as well.
After all, the Ultimate Fighting Championship lightweights were training partners at Greg Jackson's noted gym in Albuquerque, N.M., before Guillard left last year to train with a new team in south Florida.
It would be easy to tell tall tales of sparring sessions gone bad or a rift in the team that caused Guillard's departure and led to a fight between them Saturday at UFC 150 at the Pepsi Center.
Guillard and Cerrone instead have chosen to discuss how they remain friends and even plan to host an after-party together in Denver late Saturday.
"Donald's a good friend of mine, and he's always been a close friend to me. My wife loves him to death. He's like family," Guillard said. "Right now, it's just business. But just because it's business don't mean we're not going to beat each other up."
Cerrone probably would fight a family member if the payday was right.
"By no means is (our friendship) going to hold us back," Cerrone said. "We're going out there to draw blood and (expletive) get some."
Guillard agreed to take the fight as an injury replacement on short notice days after defeating Fabricio Camoes in Las Vegas last month. Before he signed the contract, he made a call to his friend.
"I talked to Donald on the phone, and we both agreed, 'Hey, let's go and do this. Let's go get fight of the night, let's give the fans what they want, and let's go do this,' " Guillard said. "Once he OK'd it and he was cool with it, I had no problem with it."
Not that much of a game plan is expected from either of the brawlers, but Cerrone stayed away from Jackson, a strategy guru, for this fight.
He wanted to eliminate the perception that Jackson would spend training camp schooling Cerrone in methods to beat Guillard.
"I didn't want Melvin to think that Greg was giving me all his secrets and whatnot," Cerrone said. "Greg worked with Melvin a lot, and we were great teammates. And I didn't want Melvin just thinking that that's all we were doing is picking him apart."
Jackson still will be in Cerrone's corner for the fight.
"I don't lie when I say 'Cowboy' is a stand-up guy," Guillard said when learning Cerrone didn't train with Jackson. "That's why I have so much respect for the guy. He didn't have to do that. You know what I mean? I was expecting him to be training with Coach Greg."
Guillard admits Cerrone has the advantage if their past sparring sessions are any indication.
"Just so everybody knows, Donald got the best of me quite often. But I'm a little bit of a different fighter now," Guillard said. "I've never rocked him in practice, because in training you never try to hurt your teammate. You want to be as safe as possible. We don't get paid to train.
"But it's going to be a great fight. Donald's tough. I'm tough. And this is the first time we're actually going to be able to throw punches and kicks and not have to pull them."
Both said they expect someone to get knocked out. Then, it's time to pick up your opponent and head to the club together.
Contact reporter Adam Hill at ahill@reviewjournal.com or 702-224-5509. Follow him on Twitter: @adamhilllvrj.