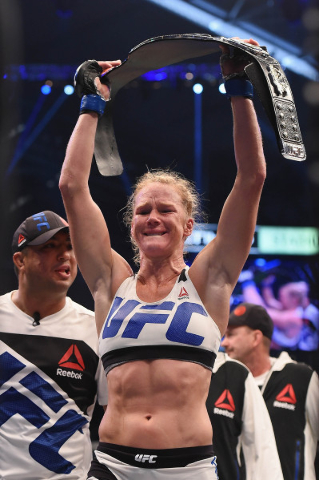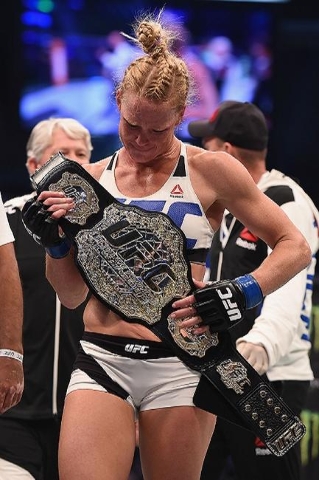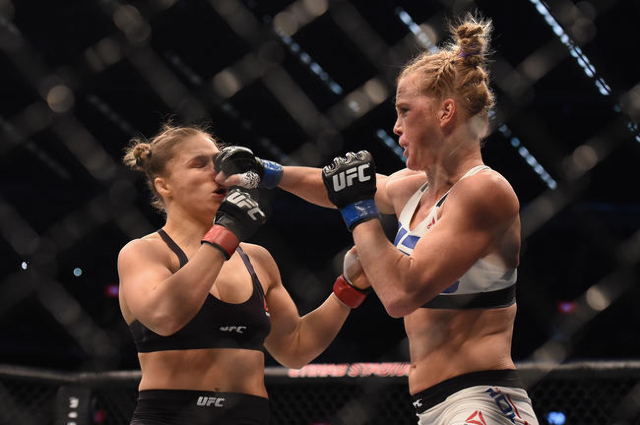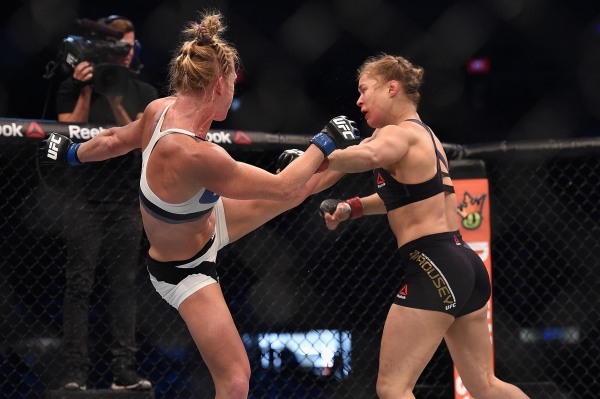 It appears Ultimate Fighting Championship women's bantamweight champ Holly Holm will get her wish of fighting sooner than UFC 200 in July.
UFC president Dana White announced during Wednesday night's edition of "UFC Tonight" on Fox Sports 1 that the plan is no longer for Holm to defend the belt for the first time in a rematch against former champ Ronda Rousey on July 9 in Las Vegas.
"Holly Holm will fight before she fights Ronda," White said.
While no details of a potential title bout were announced, the most logical opponent would be top contender Miesha Tate.
Holm knocked out Rousey in Melbourne, Australia, in November. White has said on several occasions the organization's plan was for Holm's first title defense would come against Rousey, most likely on July 9 on the historic UFC 200 card.
Holm, however, has been consistent in her desire to get back in the cage before that date.
Now, it appears she will get her wish.
Rousey is expected to get a rematch when she is ready to return.
"You will see Ronda Rousey fight again," White said. "Ronda has some well-deserved time off, but she will fight this year."
Rousey is scheduled to host "Saturday Night Live" on Jan. 23.
Contact reporter Adam Hill at ahill@reviewjournal.com or 702-224-5509. Follow him on Twitter: @adamilllvrj