McGregor knocks out Mendes, wins UFC interim title —PHOTOS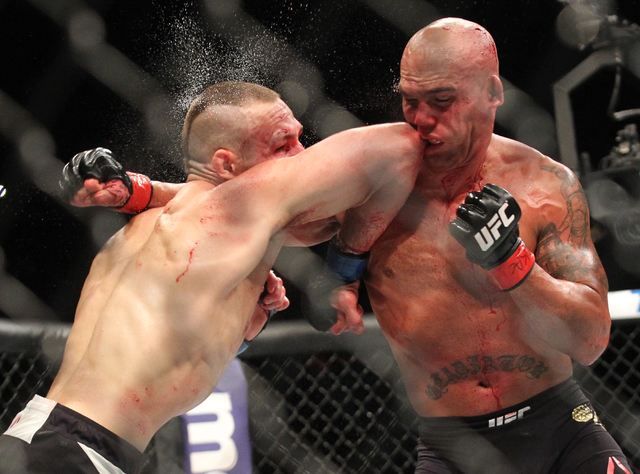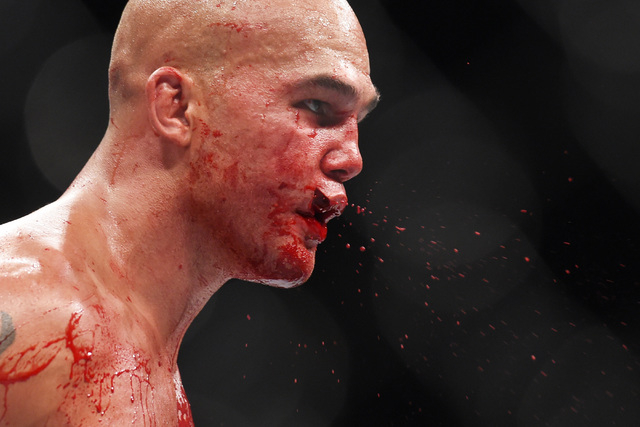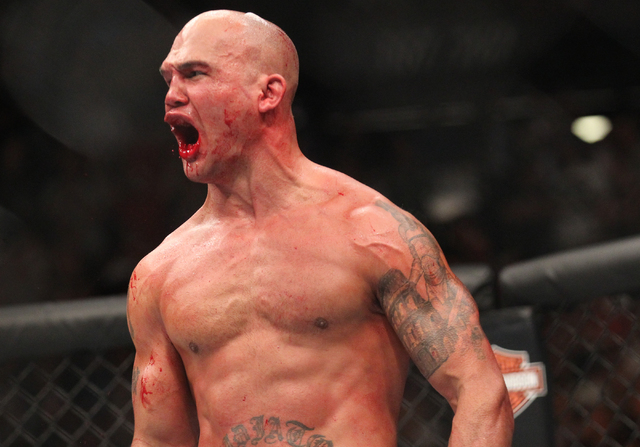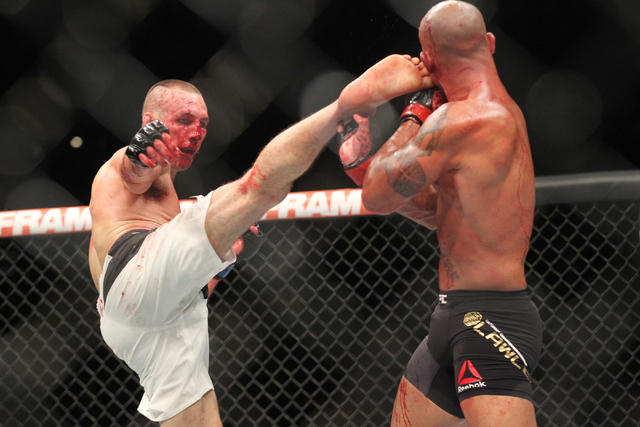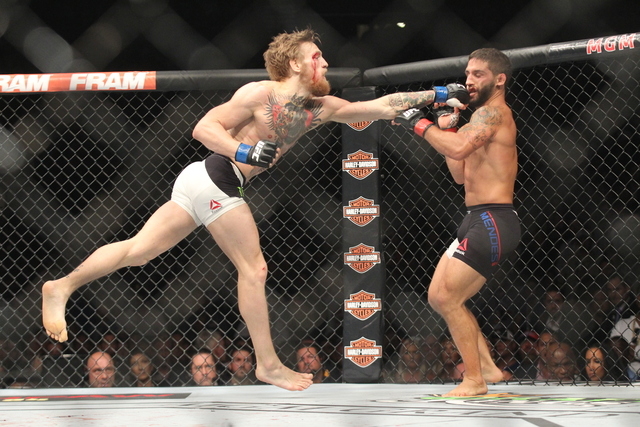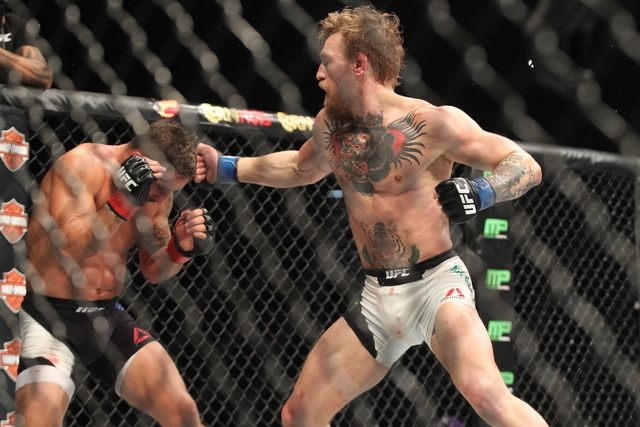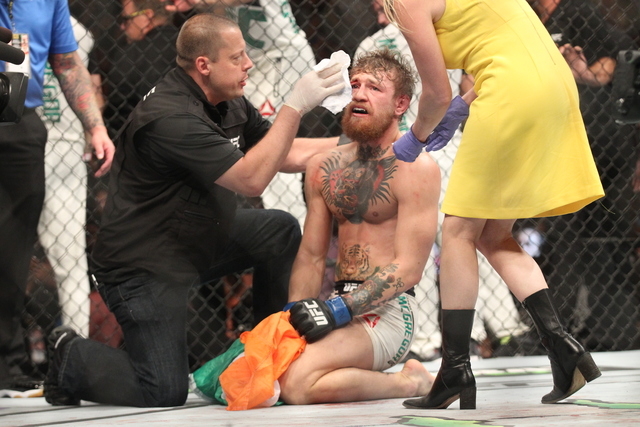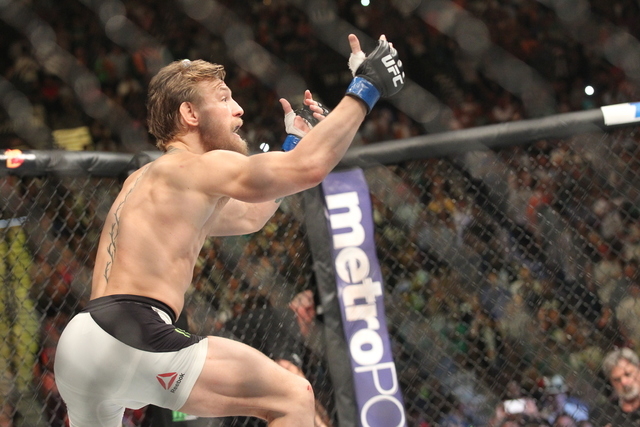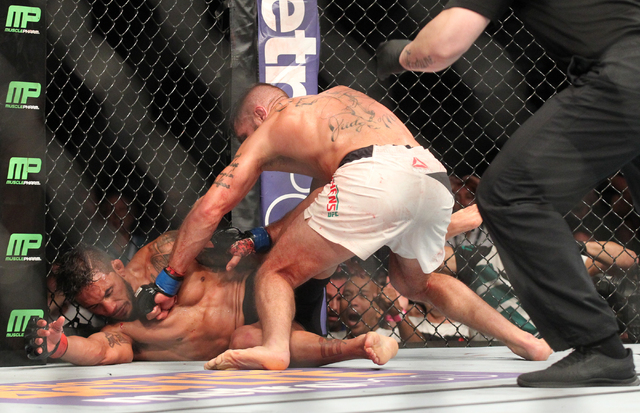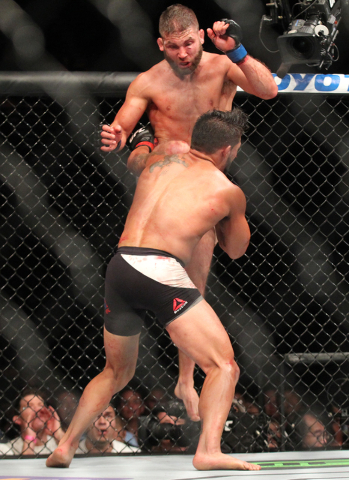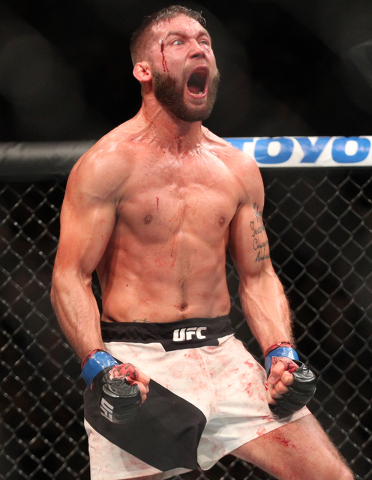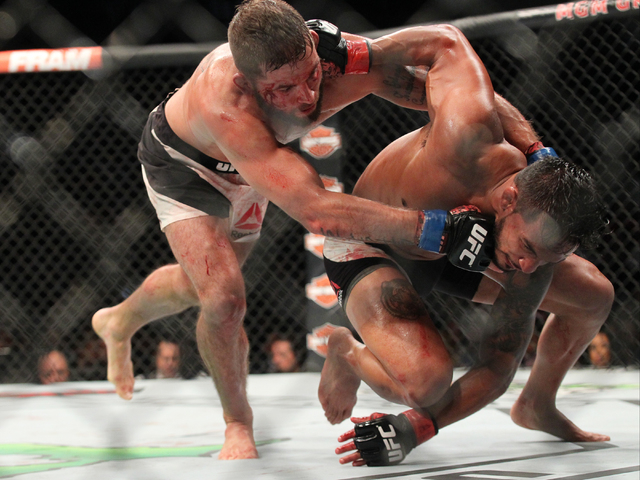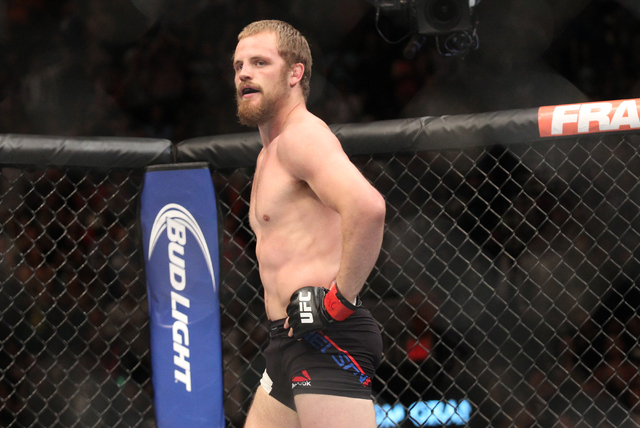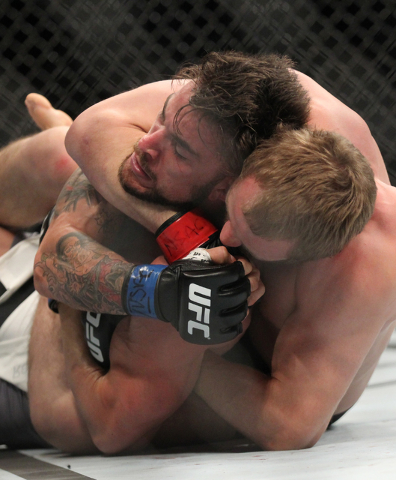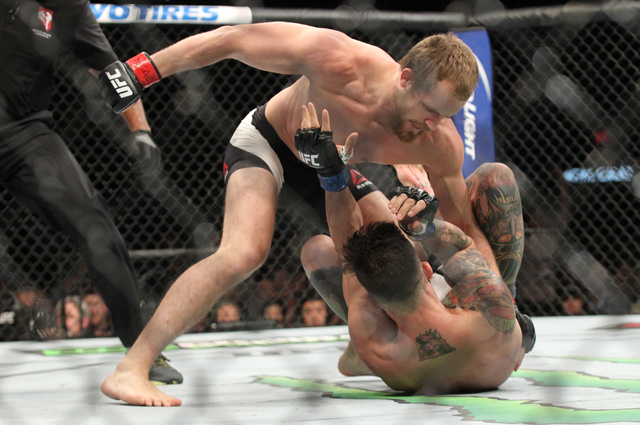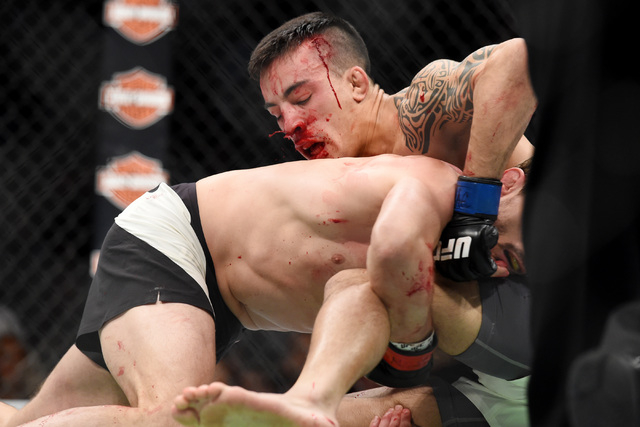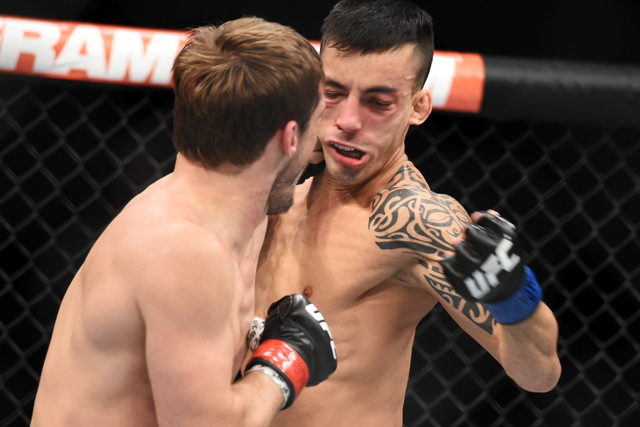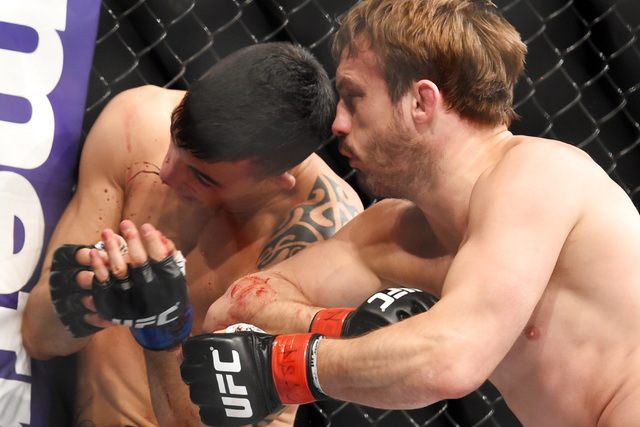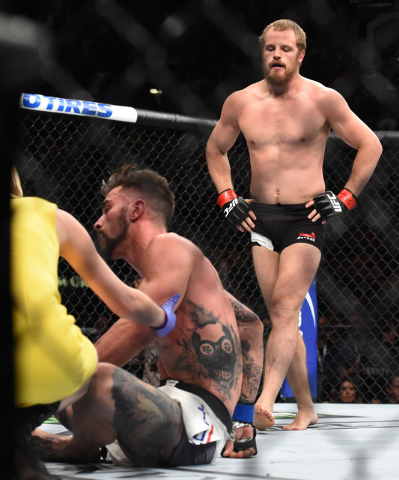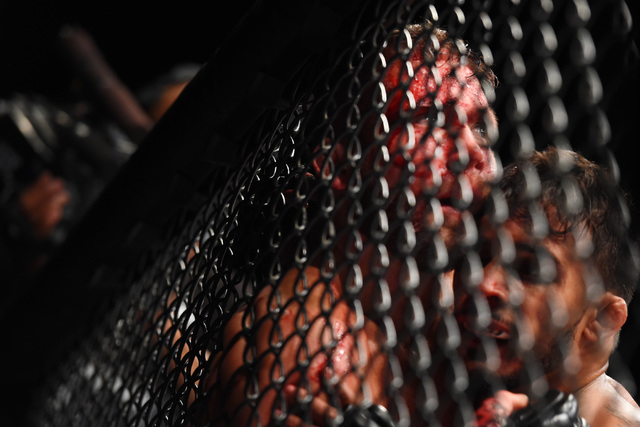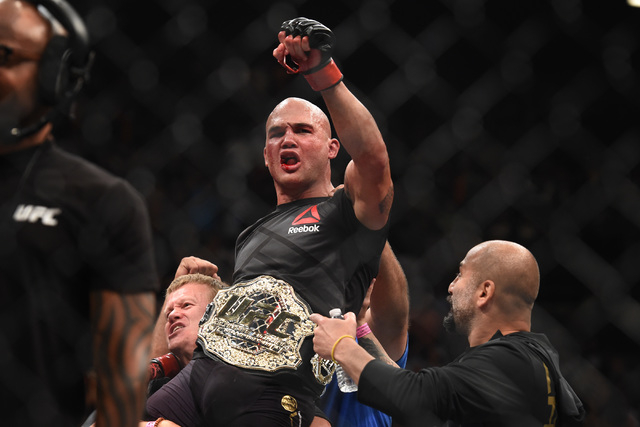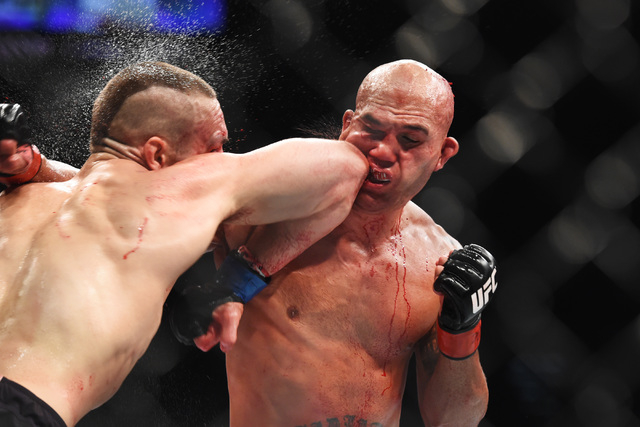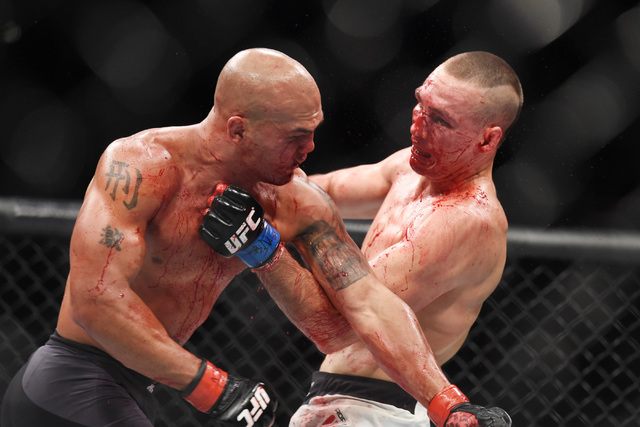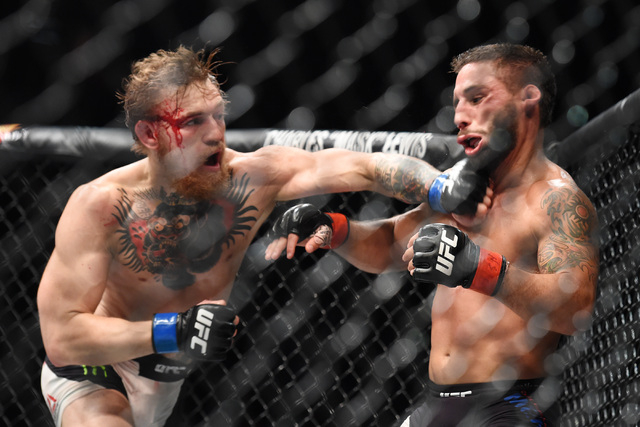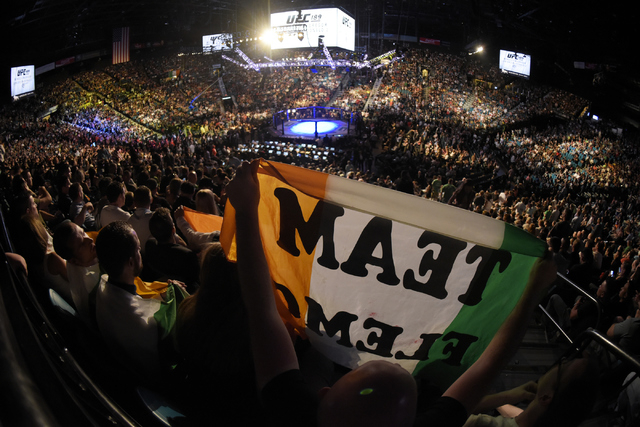 What the first title fight on the UFC 189 card on Saturday night at MGM Grand provided in primitive, bloody violence, the second eclipsed with pure drama.
After Robbie Lawler finished a brutal slugfest with a straight left to the nose of Rory MacDonald to retain the welterweight title, Conor McGregor was left with a tough act to follow. The polarizing Irish superstar didn't disappoint.
He won the interim featherweight title in the main event by knocking out Chad Mendes with three seconds remaining in a second round that Mendes had dominated.
McGregor lost the first round after Mendes dumped him twice with takedowns and was on his back nearly the entire second round.
He got to his feet with less than 30 seconds remaining and managed to drop Mendes with a left hand against the cage. He followed with rights until referee Herb Dean stopped the fight with three seconds left in the round.
"Nobody can take that left-handed shot. It's as simple as that," McGregor said. "It breaks everyone and he broke."
The sold-out crowd, many of whom had traveled from Ireland, erupted in jubilation after enduring the first tense moments of McGregor's career.
"I'm absolutely blown away by the support," he said. "I can't put into words how appreciative I am."
Mendes was disappointed after letting the third title shot of his career slip through his hands, but refused to blame the abbreviated training camp after stepping in for champion Jose Aldo on less than three weeks' notice.
"That guy's tough," Mendes said of McGregor. "He talks, but he backs it up."
Lawler displayed a similar trait in retaining his title. He was behind 3-1 on all three scorecards entering the final round only to get the knockout he needed.
Lawler drew first blood during the second round with several power punches to MacDonald's face, but MacDonald rallied and was on the verge of finishing the fight when the bell rang to end the third.
The fourth round began similarly with MacDonald battering Lawler. The champion showed resolve in righting the ship and getting through the onslaught.
As the fourth round ended, both fighters stared at the swollen bloody face of his opponent, refusing to retreat to the corner for several seconds.
It wasn't long into the final round before Lawler ended the bloodbath, landing a straight left to the bridge of MacDonald's nose that made him step back and cover up, ending the fight.
"That was the accumulation of a beatdown. That wasn't one punch. I'm the champ. I'm here to stay," Lawler said. "No matter what happens I keep coming and I try to knock people out."
Jeremy Stephens emerged victorious with a knockout of Dennis Bermudez in a back-and-forth thriller that left both fighters battered and bloodied.
After two wild rounds, Bermudez shot for a takedown early in the third only to catch a knee from Stephens that immediately dropped him. Several big follow-up shots on the ground were enough to end the fight.
"It was an awesome fight. I trained hard and I had a great mentality going in," said Stephens, a featherweight who missed the 146-pound limit by more than three pounds Friday. "Dennis is a great opponent, I certainly couldn't have done that myself. We were two warriors going at it and I won the battle."
Welterweight Gunnar Nelson bounced back from the first loss of his career with a first-round submission of Brandon Thatch.
Nelson, a grappling specialist, was believed to be at a disadvantage on the feet. He knocked Thatch down, however with a left hook, straight right combination and immediately dove in to secure top position.
Less than a minute later, McGregor's training partner and fellow resident of the training compound in Green Valley for the last several months, secured a fight-ending rear naked choke.
"I'm usually pretty confident when it gets to the ground that it's going to be a finish," Nelson said. "It wasn't much different this time."
Brazilian bantamweight phenom Thomas Almeida opened the main card with a second-round knockout of Brad Pickett. Both fighters were knocked down in the first round, but Almeida remained unbeaten by stopping Pickett with a flying knee that sent him backward and made his head bounce off the mat.
Welterweight Matt Brown recorded the only finish on the undercard with a first-round submission of Tim Means.
Both fighters found early success in the striking game, but it was Brown who was able to capitalize after dropping Means with an elbow in the clinch.
He followed Means to the ground and locked in a guillotine choke with just 16 seconds remaining in the opening round.
Mike Swick returned to the cage after more than 2½ years away from competition and lost a decision to Alex Garcia in a welterweight bout. Another welterweight, John Howard, snapped Cathal Pendred's four-fight UFC winning streak with a split-decision victory.
Cody Garbrandt, a training partner of Mendes, won all three rounds of a bantamweight bout against Henry Briones.
Louis Smolka and Cody Pfister each picked up unanimous decision victories.
Contact reporter Adam Hill at ahill@reviewjournal.com or 702-224-5509. Follow him on Twitter: @adamhilllvrj.