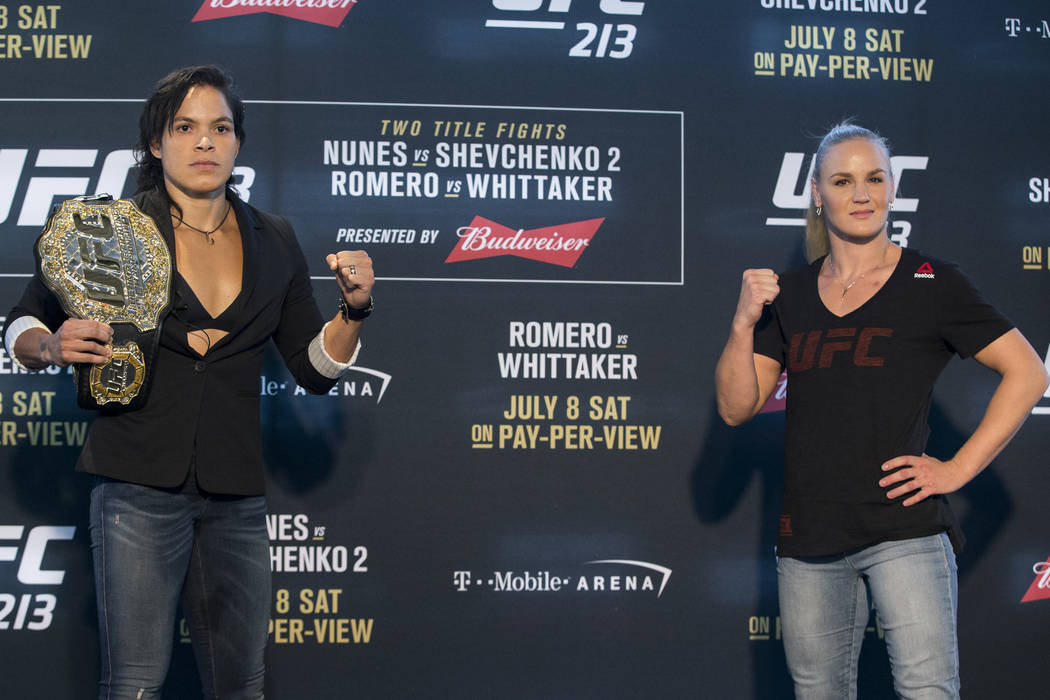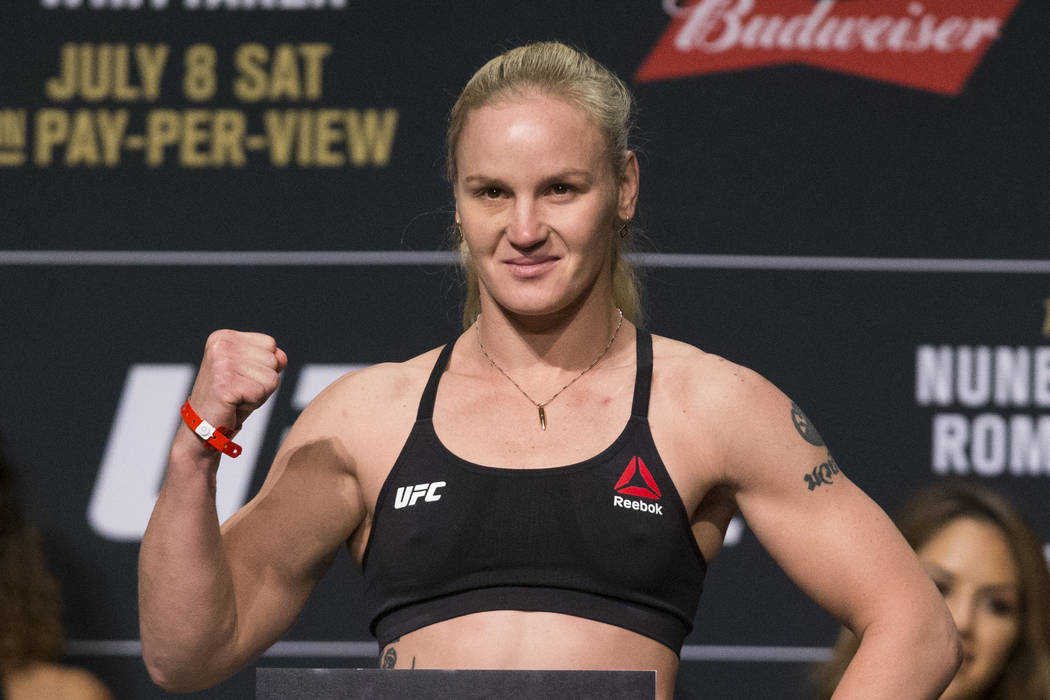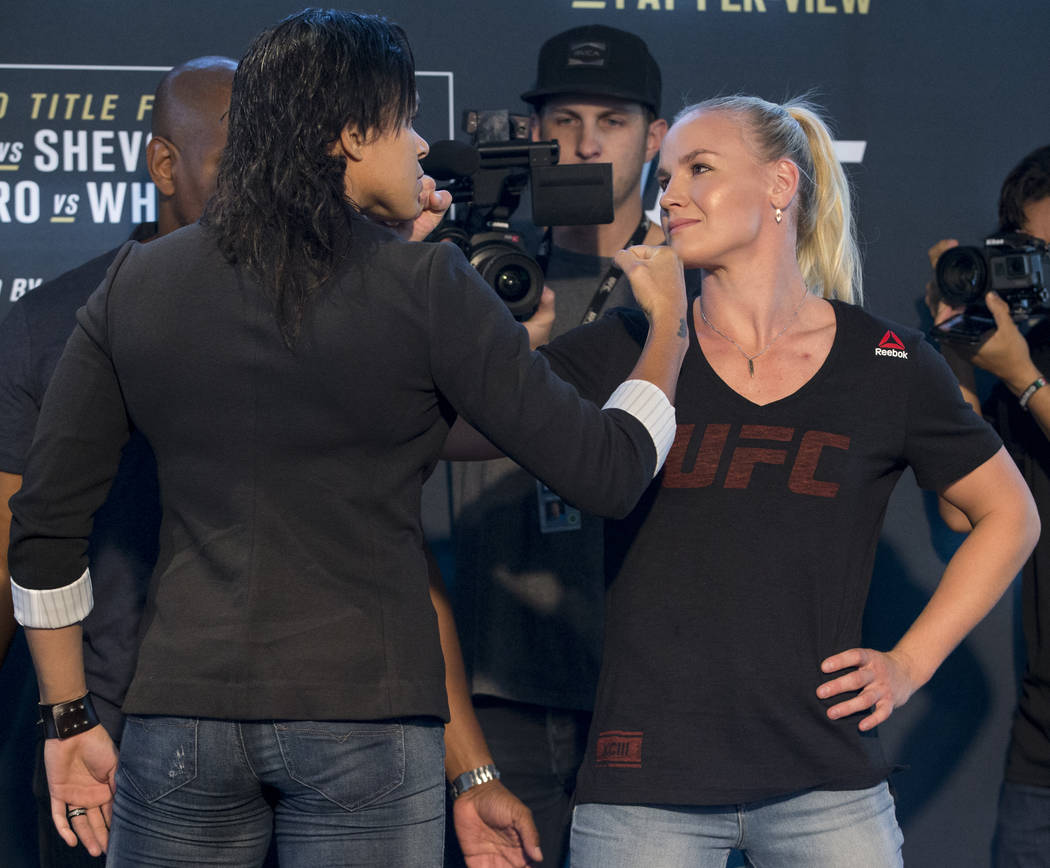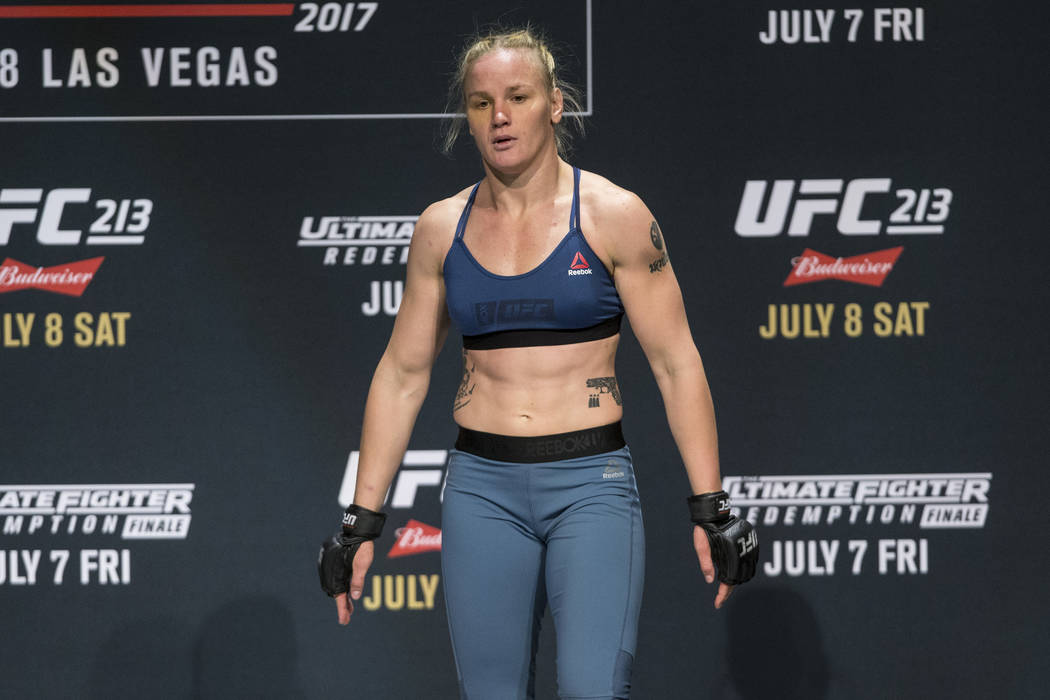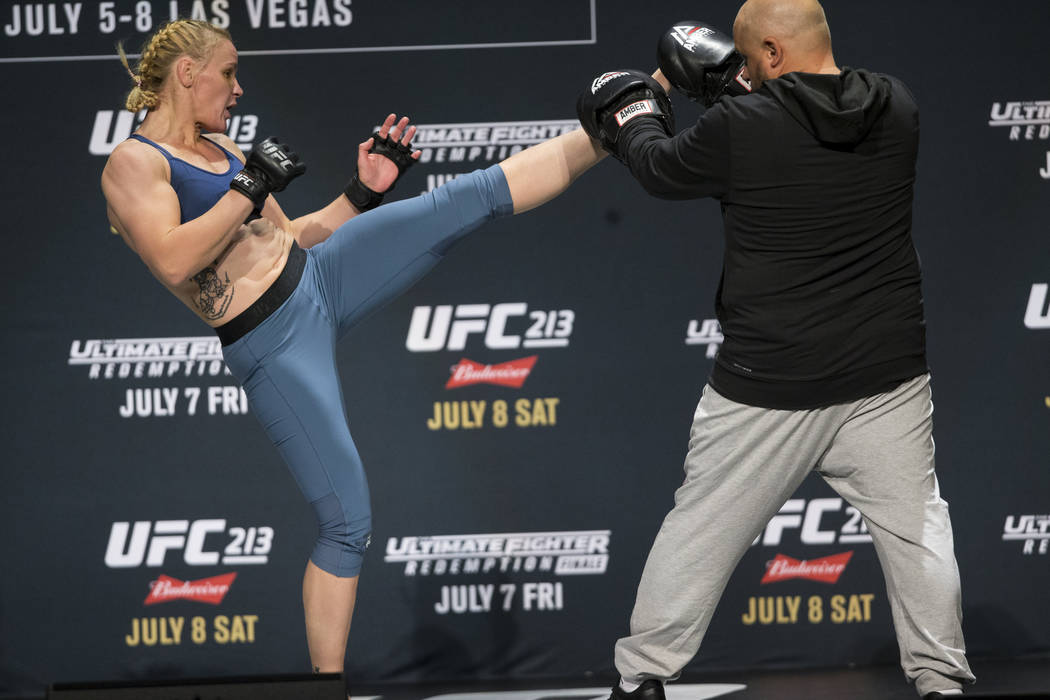 Valentina Shevchenko woke up in Las Vegas on Saturday morning believing it would be the day she became a UFC champion.
She never got the chance.
Shevchenko received a phone call before noon informing her a scheduled UFC 213 main event rematch against champion Amanda Nunes at T-Mobile Arena would be canceled because Nunes was in the hospital with an illness.
There was a brief period of denial.
"I'm very upset about what has happened," Shevchenko said backstage during the event. "I woke up and was having breakfast, just thinking about the fight and starting to get that nervous anxiety inside of me. My coach got a phone call, and Amanda was in the hospital. Even then, I was thinking it could be a joke. I didn't want to believe it. When I got a call from the UFC, that's when I knew it was true."
Shevchenko said she thinks Nunes was trying to cut more weight than normal in a shorter period for this fight. That potentially could have led to dehydration or whatever illness was plaguing Nunes.
There's also another theory. According to UFC president Dana White, Nunes said she felt too sick to fight despite being cleared by the organization's doctors in Las Vegas.
Shevchenko strongly implied Nunes made a decision to hold on to her belt.
"You can not just say, 'Oh, no, I'm sorry. I don't feel good today,' " Shevchenko said. "Everybody sees everything. I don't have to say anything. I know why she's doing this.
"We didn't fight today, did we?"
Nunes was not available for comment Saturday night and has not discussed her situation publicly.
There was still a chance Shevchenko could have been in action on the card. Women's strawweight champion Joanna Jedrzejczyk, who competes in a weight class 20 pounds lighter than Shevchenko, was in Las Vegas and offered to step in and fight.
"There just was not enough time, but if they had said yes, I would have fought tonight," Jedrzejczyk said. "This was not for fun or for PR. I'm a professional athlete, and I was willing to fight."
It would have been difficult for the Nevada Athletic Commission to clear Jedrzejcyzk to fight, though a NAC official said had a request been submitted by the UFC, the commission would have tried to process it.
Jedrzejczyk said the biggest obstacle was a pregnancy test that is required and would have taken 72 hours to process.
"It was very close (to happening)," Jedrzejczyk said. "It was all for the sport. If I was going to fight, I was OK with winning or losing. I just wanted to fight to help Valentina and help the UFC rescue the show.
"I feel sorry for Valentina. It was her big chance to maybe become a UFC champion."
Shevchenko said she will accept the title bout against Nunes at any time. A spot on the UFC 215 card in Edmonton, Alberta, on Sept. 9 is most likely.
"My goal is still the same," Shevchenko said. "I want to be the UFC champion. I don't care about who, when or where. I want to fight for the title and win the belt. I know my time will come.
"I'm most upset because all the fans were expecting this fight and were waiting for this fight, and I never expected it would happen to me."
Fans who purchased tickets for the event were eligible for a refund because the main event was canceled, according to NAC rules.
More MMA: Follow all of our MMA and UFC coverage online at CoveringTheCage.com and @CoveringTheCage on Twitter.
Contact Adam Hill at ahill@reviewjournal.com or 702-277-8028. Follow @adamhilllvrj on Twitter.
UFC 213
Results of Saturday's main card bouts at T-Mobile Arena:
— Robert Whittaker def. Yoel Romero, unanimous decision (48-47, 48-47, 48-47), to win interim middleweight title.
— Alistair Overeem def. Fabricio Werdum, heavyweights, majority decision (29-28, 29-28, 28-28).
— Curtis Blaydes def. Daniel Omielanczuk, heavyweights, (30-27, 30-27, 30-27).
— Anthony Pettis def. Jim Miller, lightweights, unanimous decision (30-27, 30-27, 30-27).
— Rob Font def. Douglas Silva de Andrade, bantamweights, submission, Round 2 (4:36).