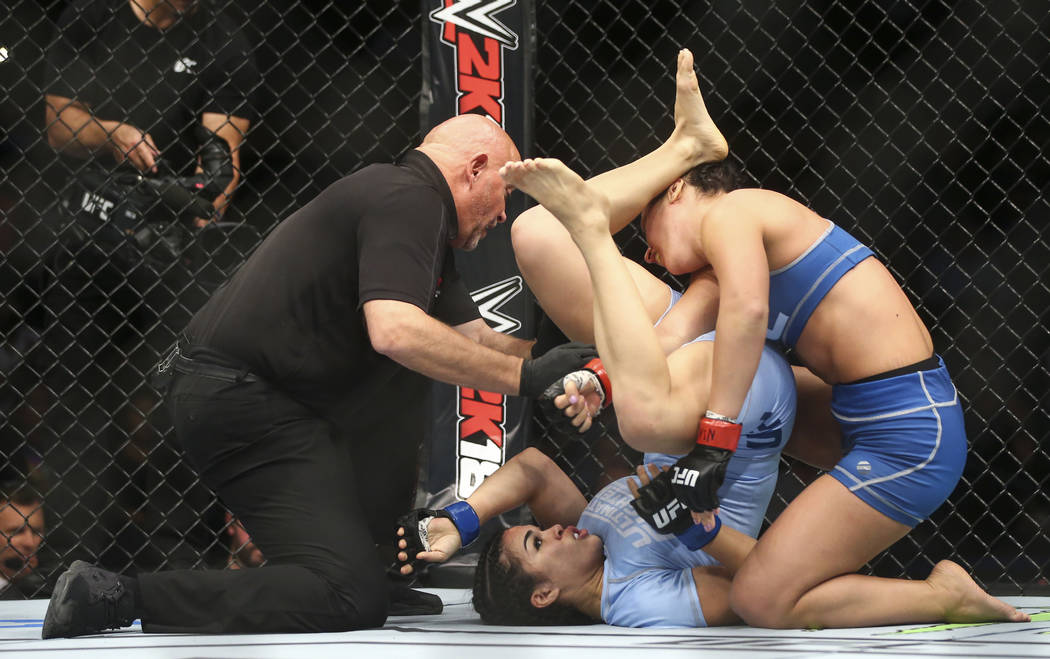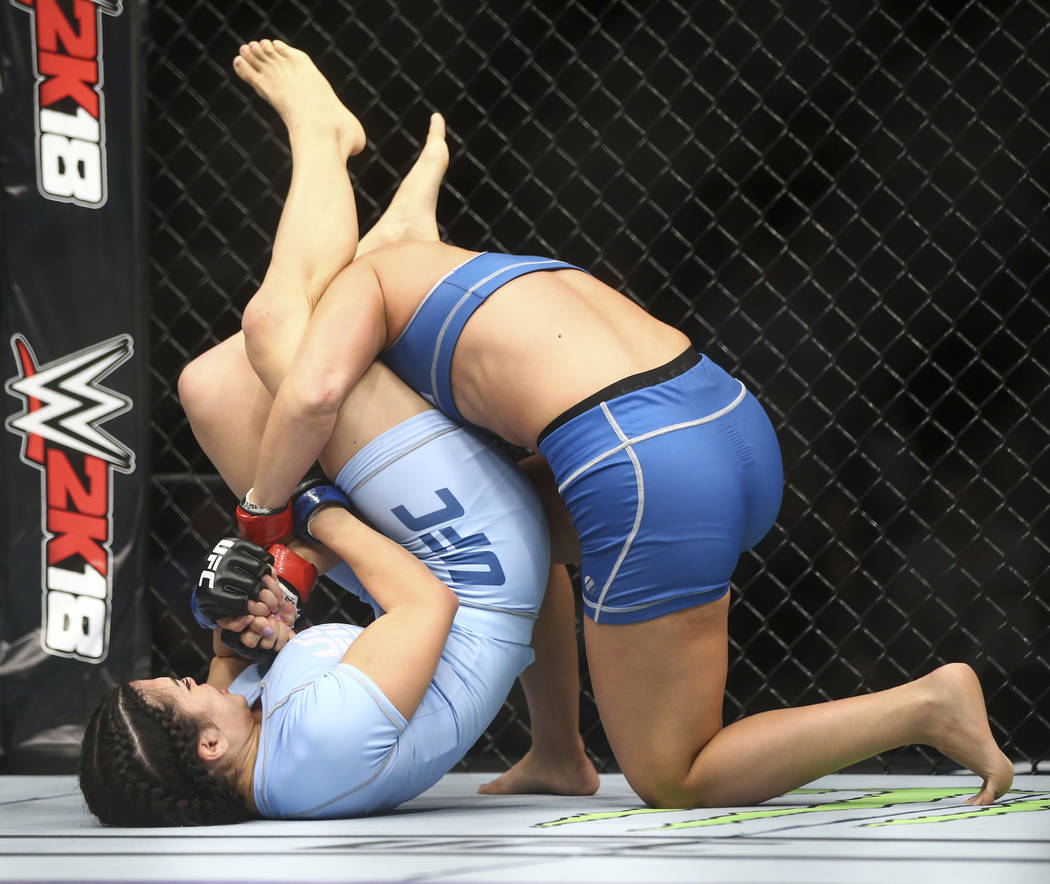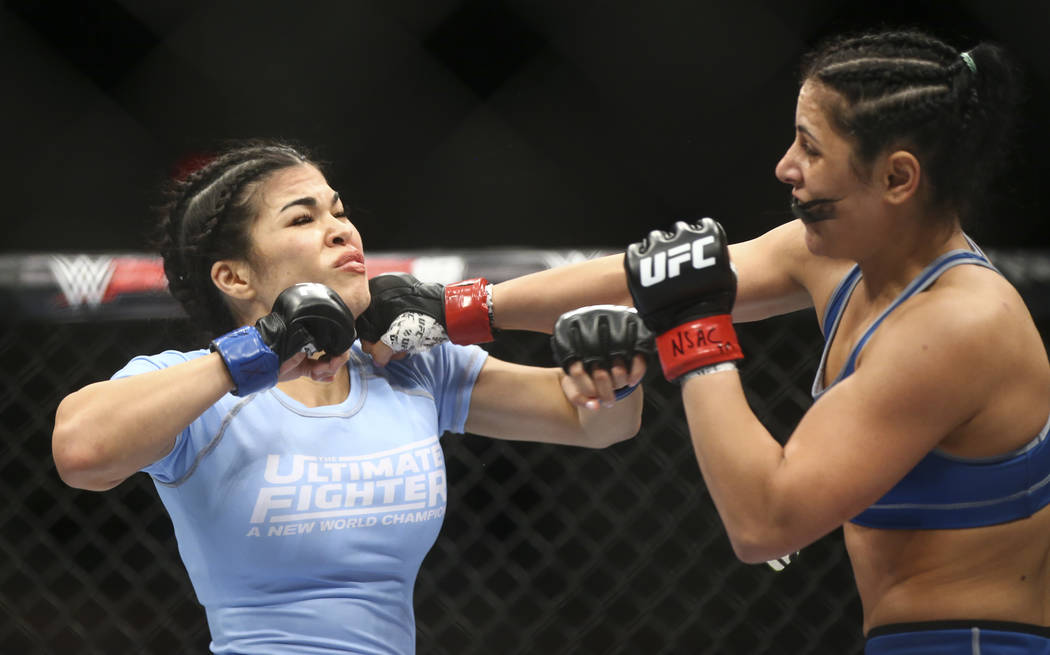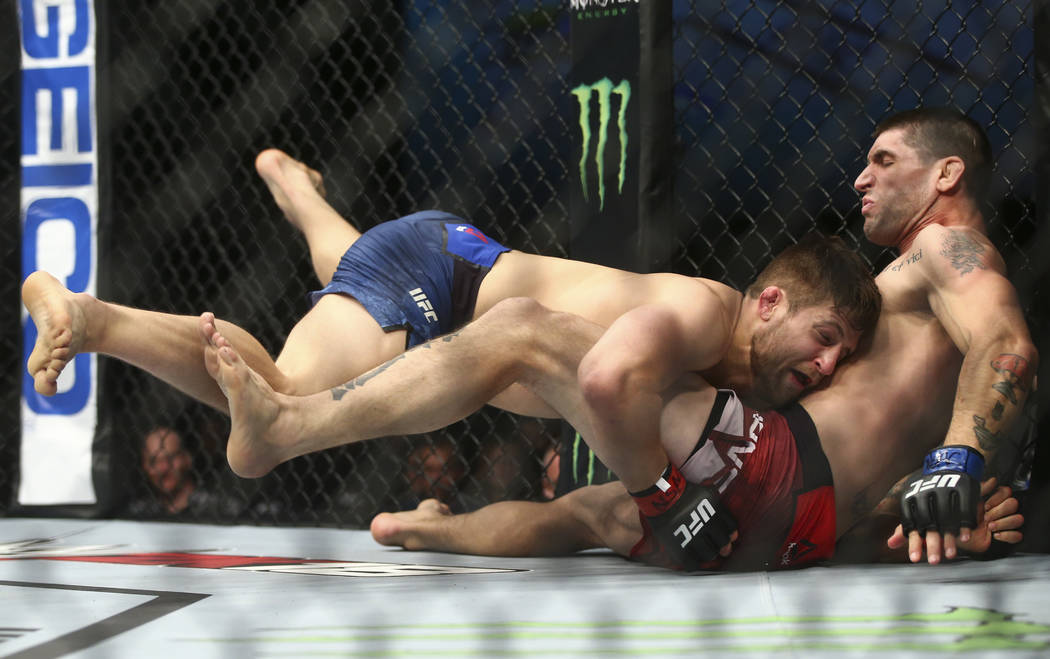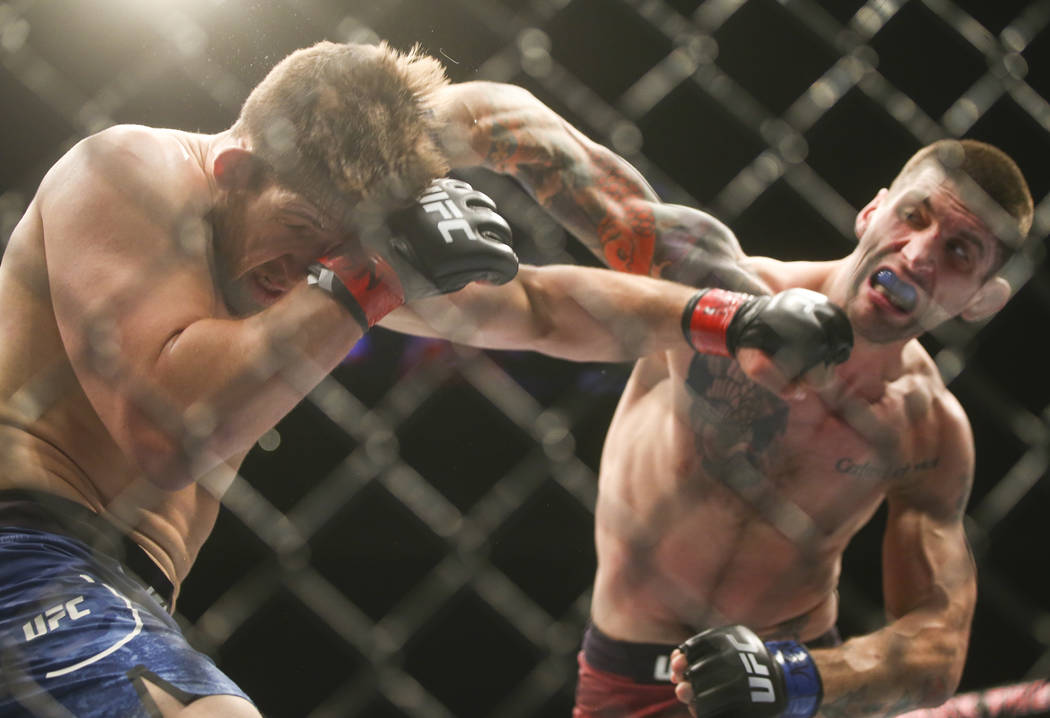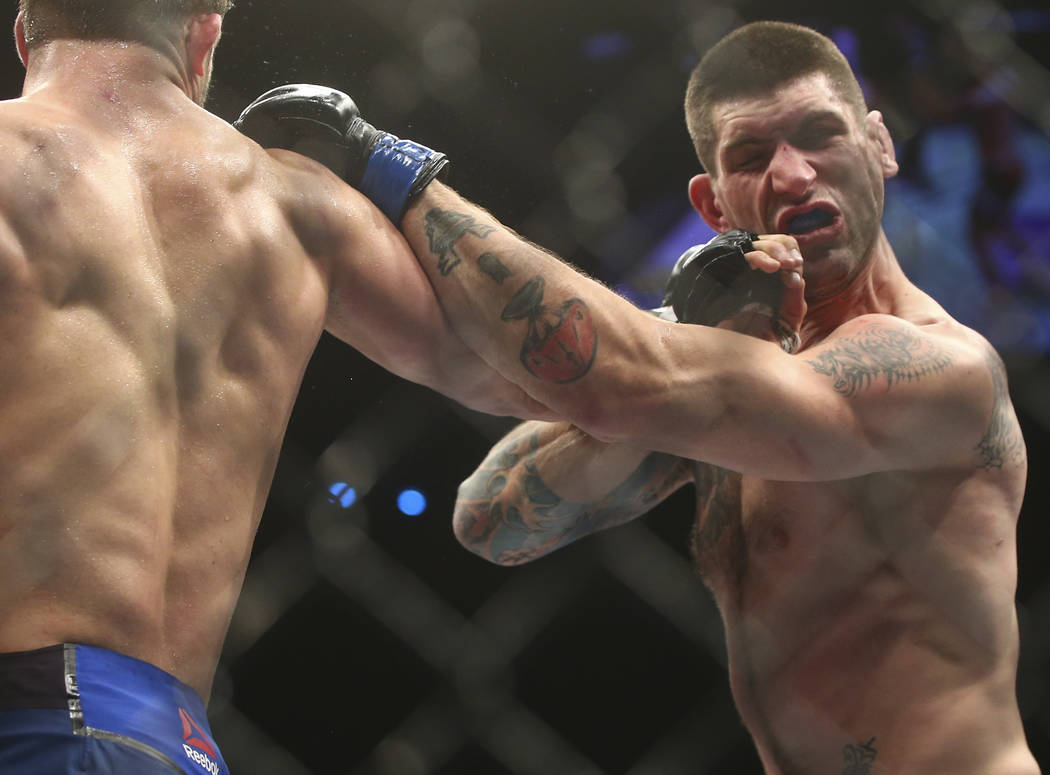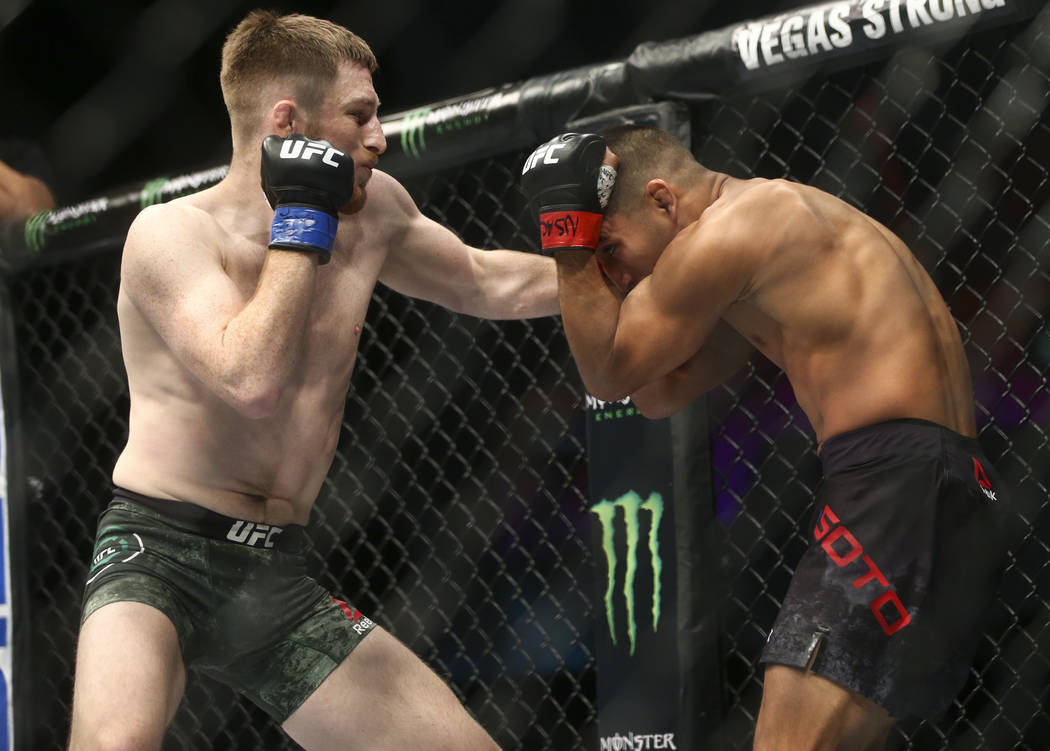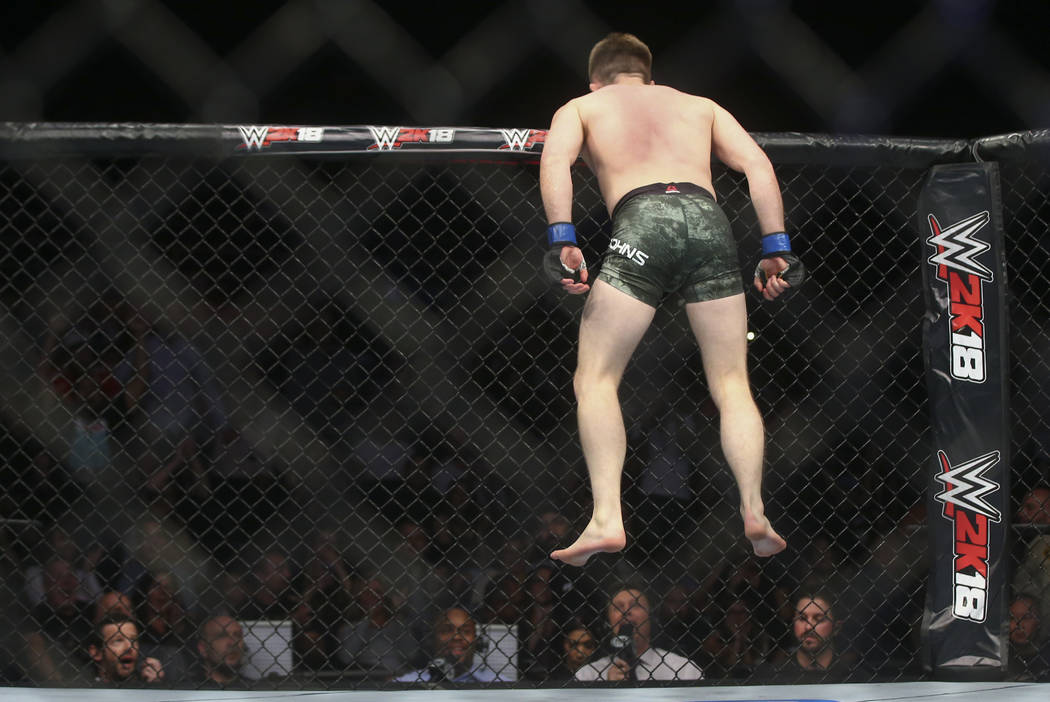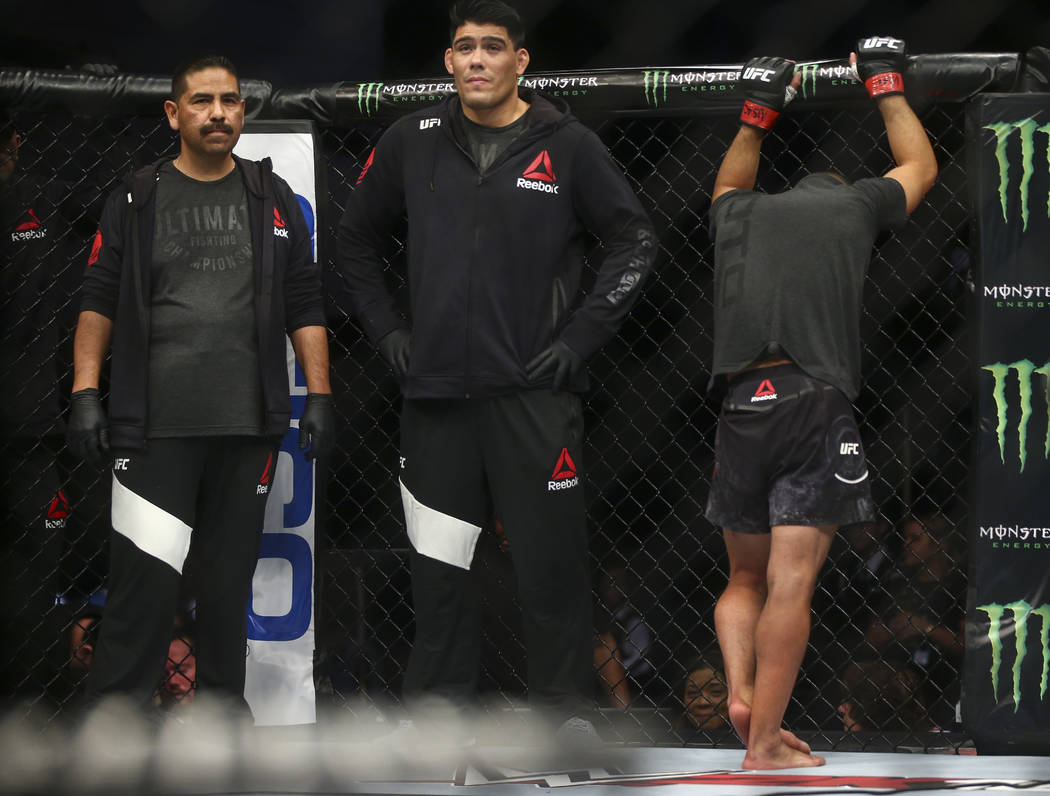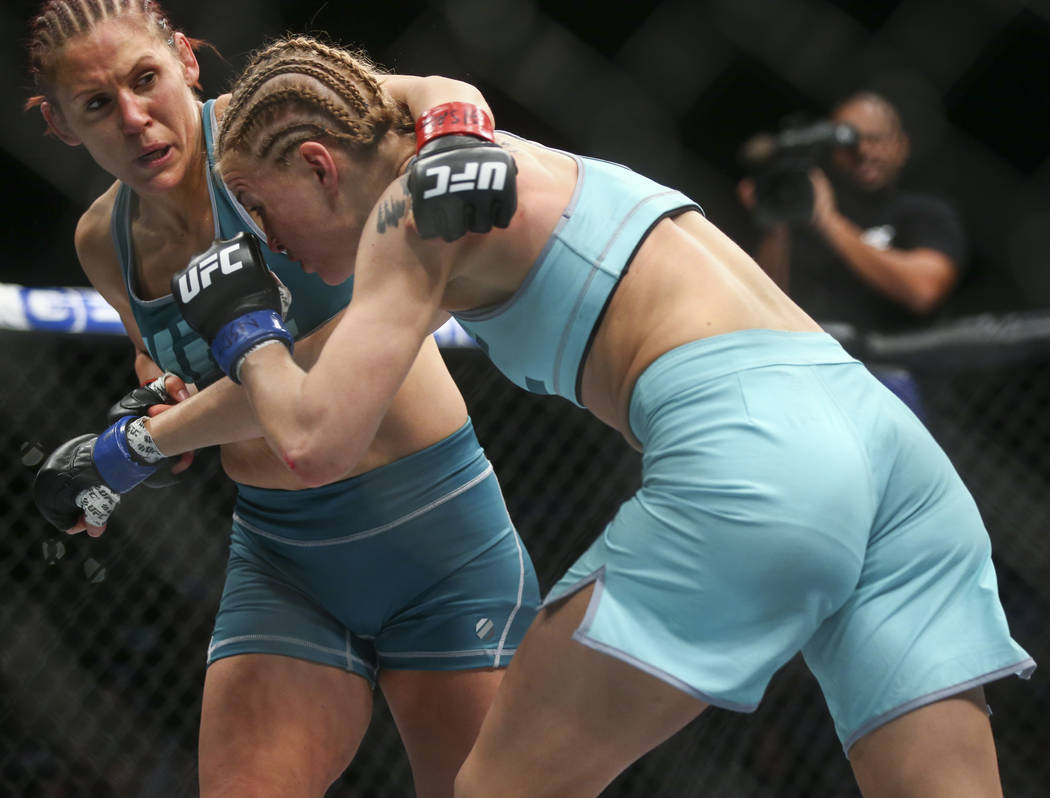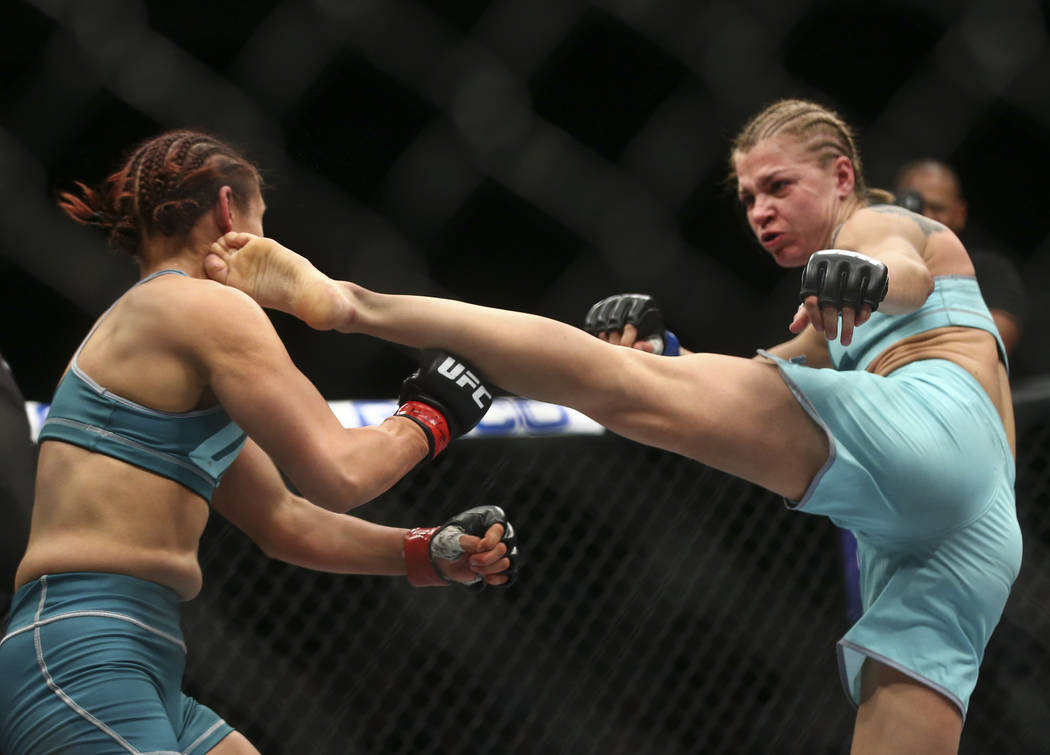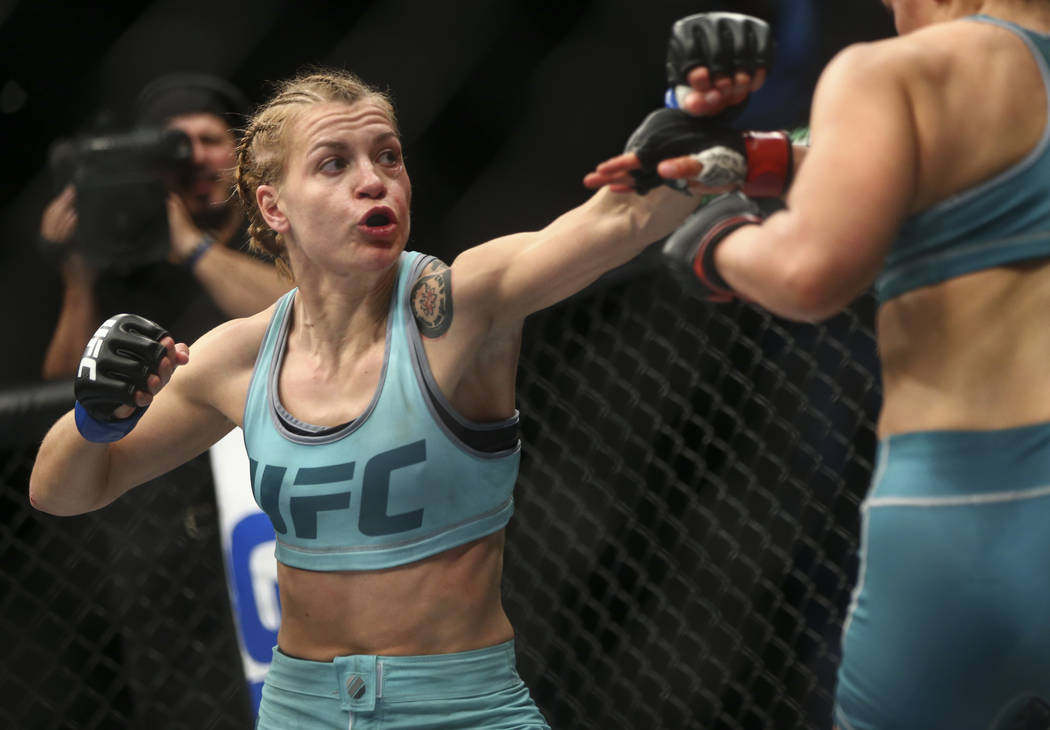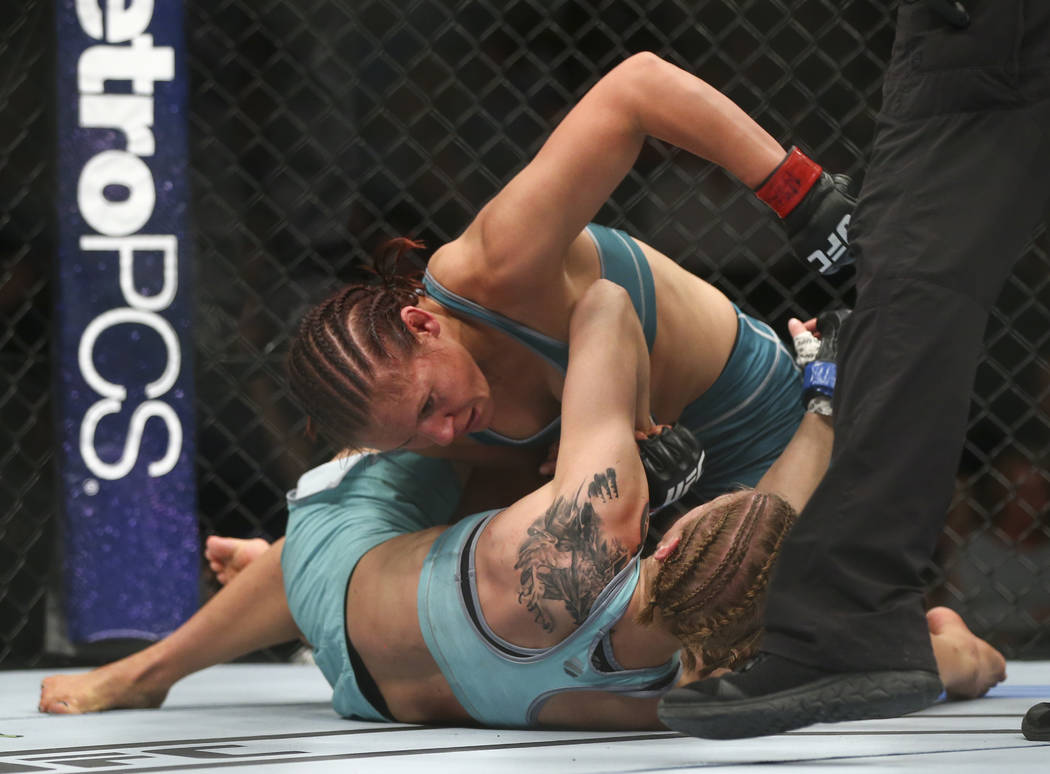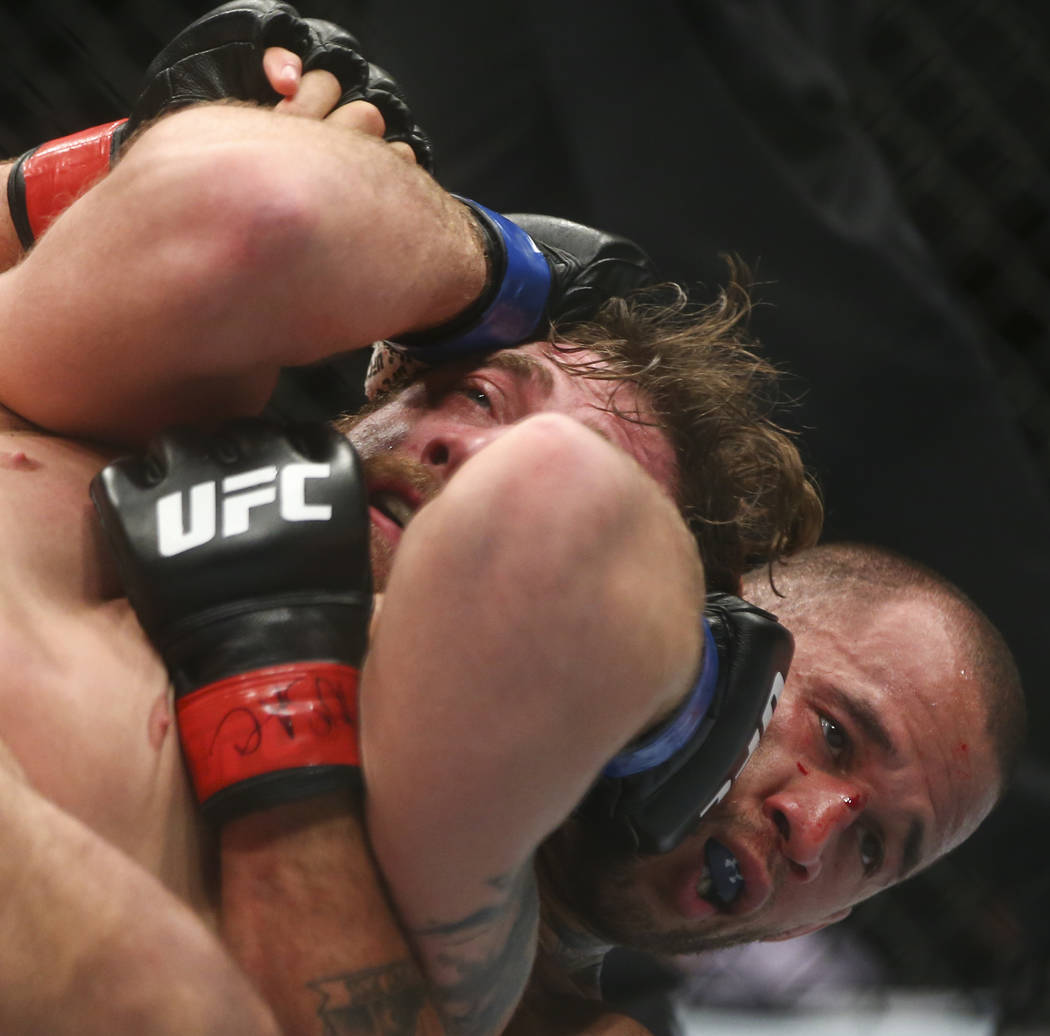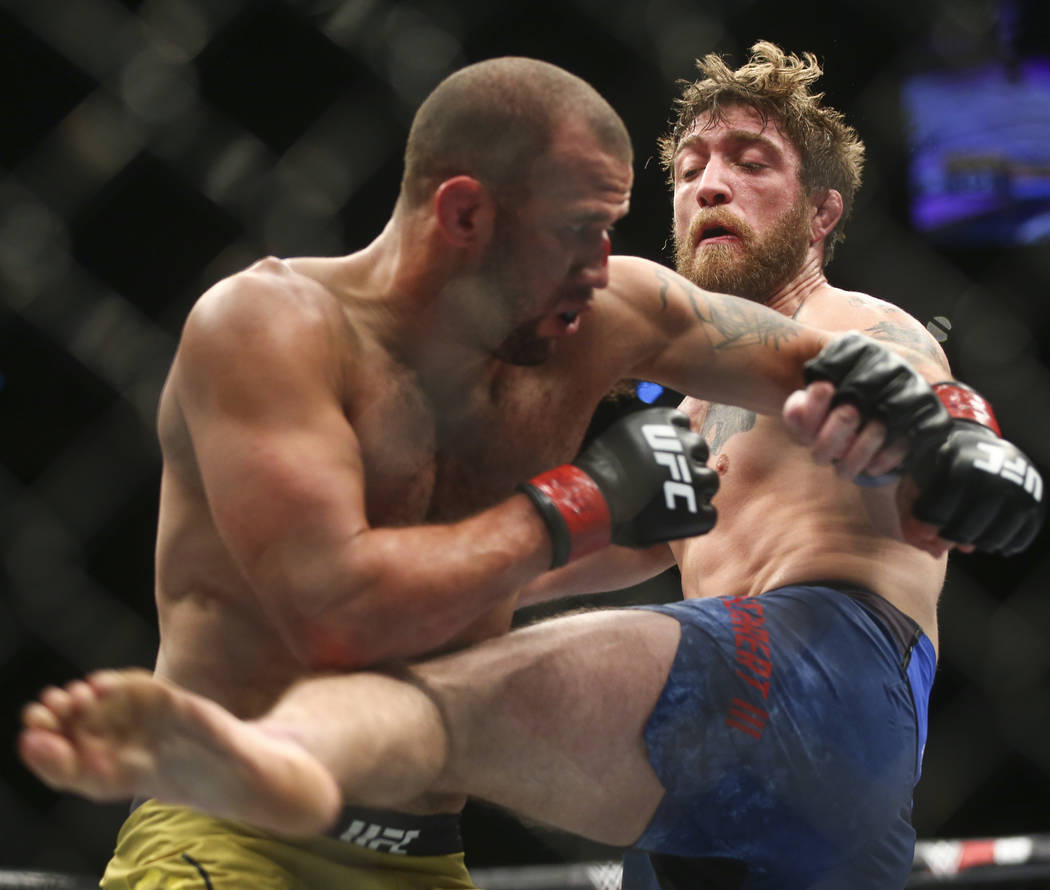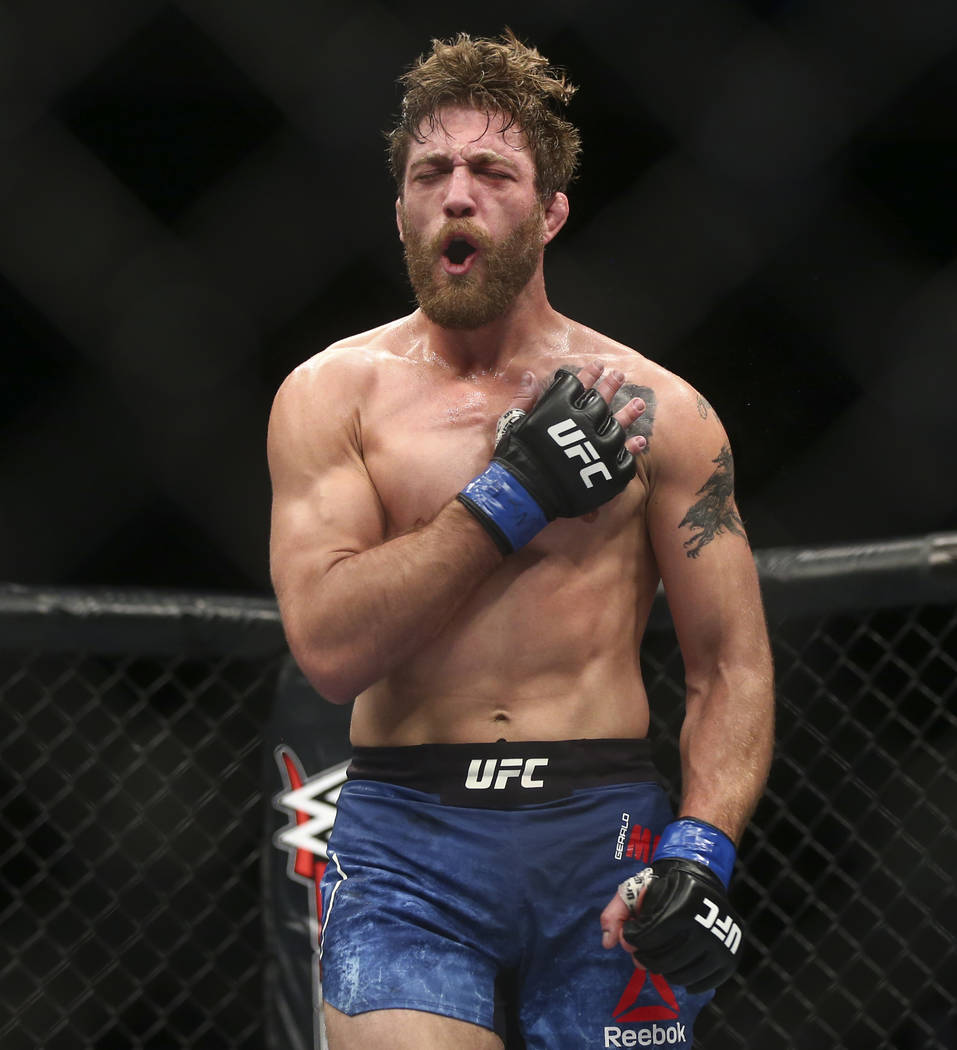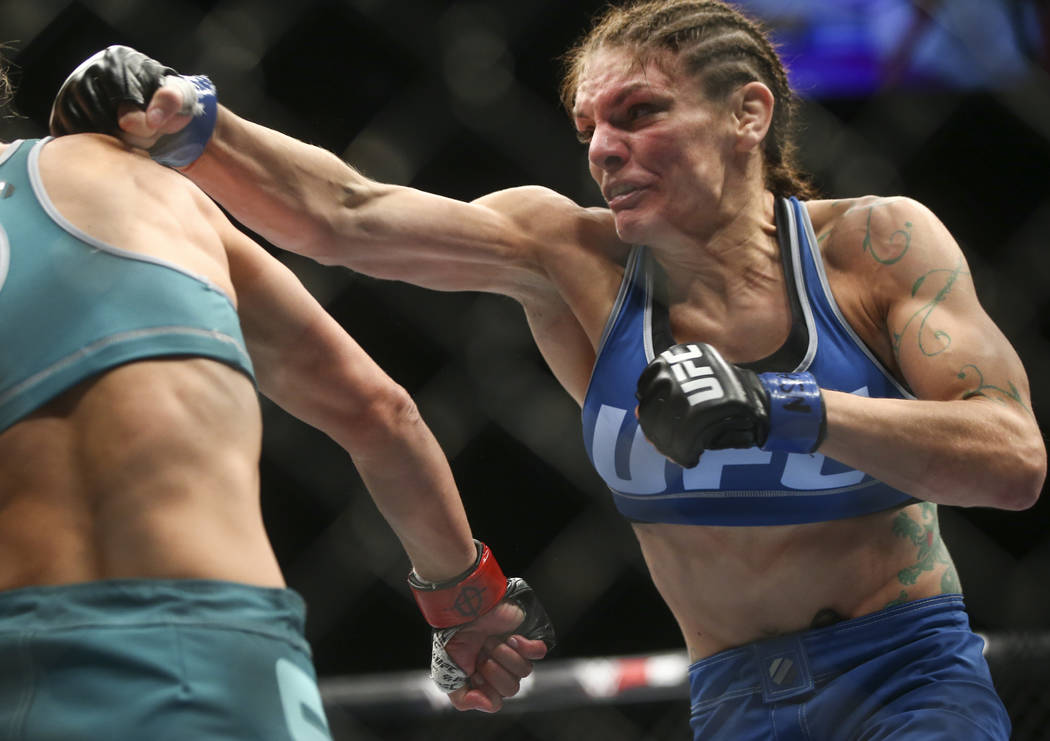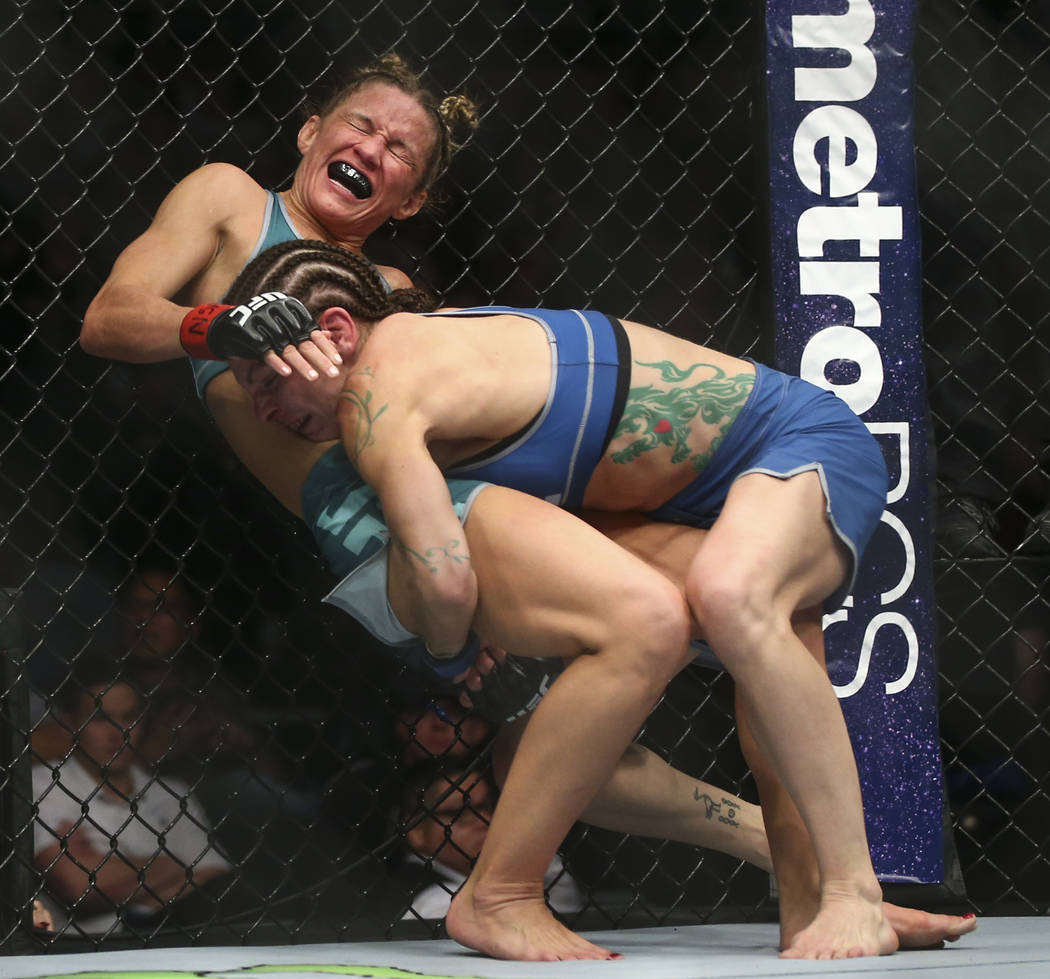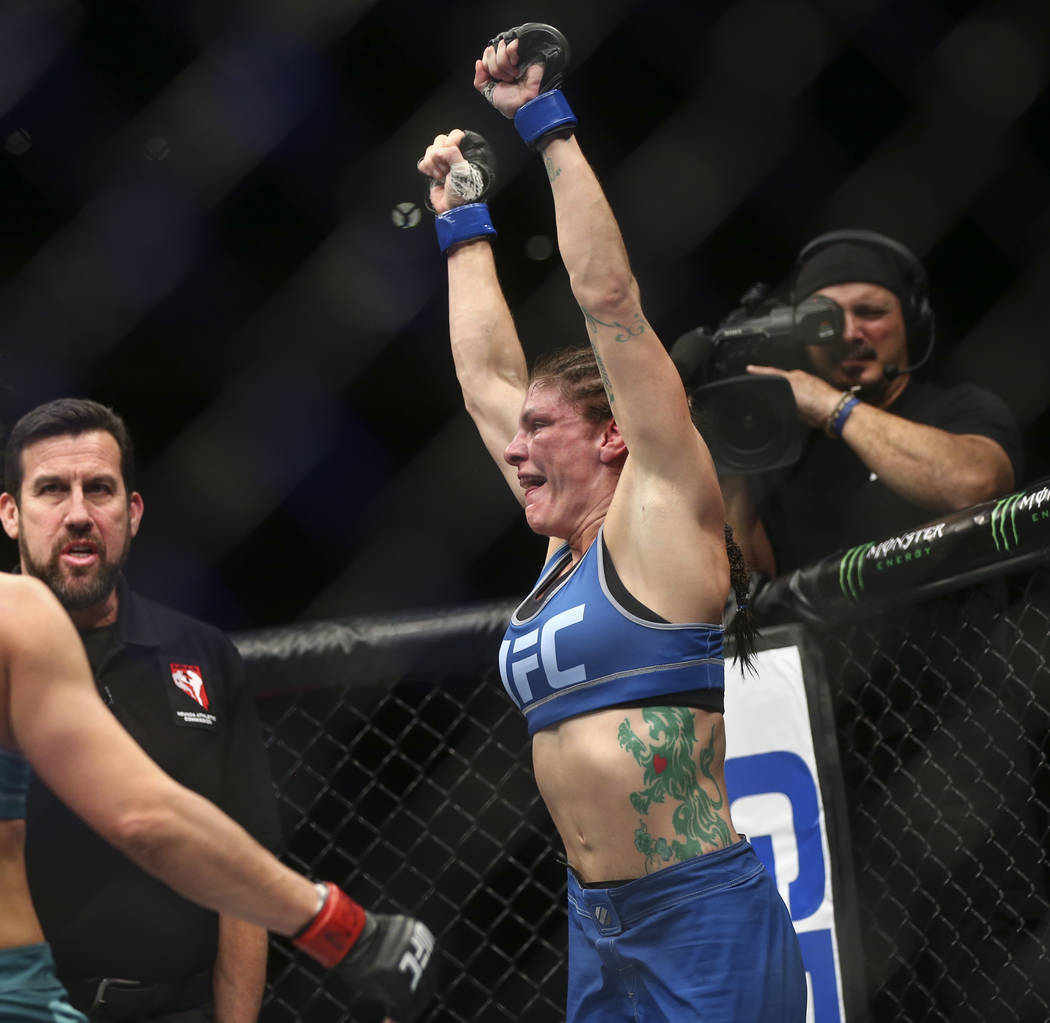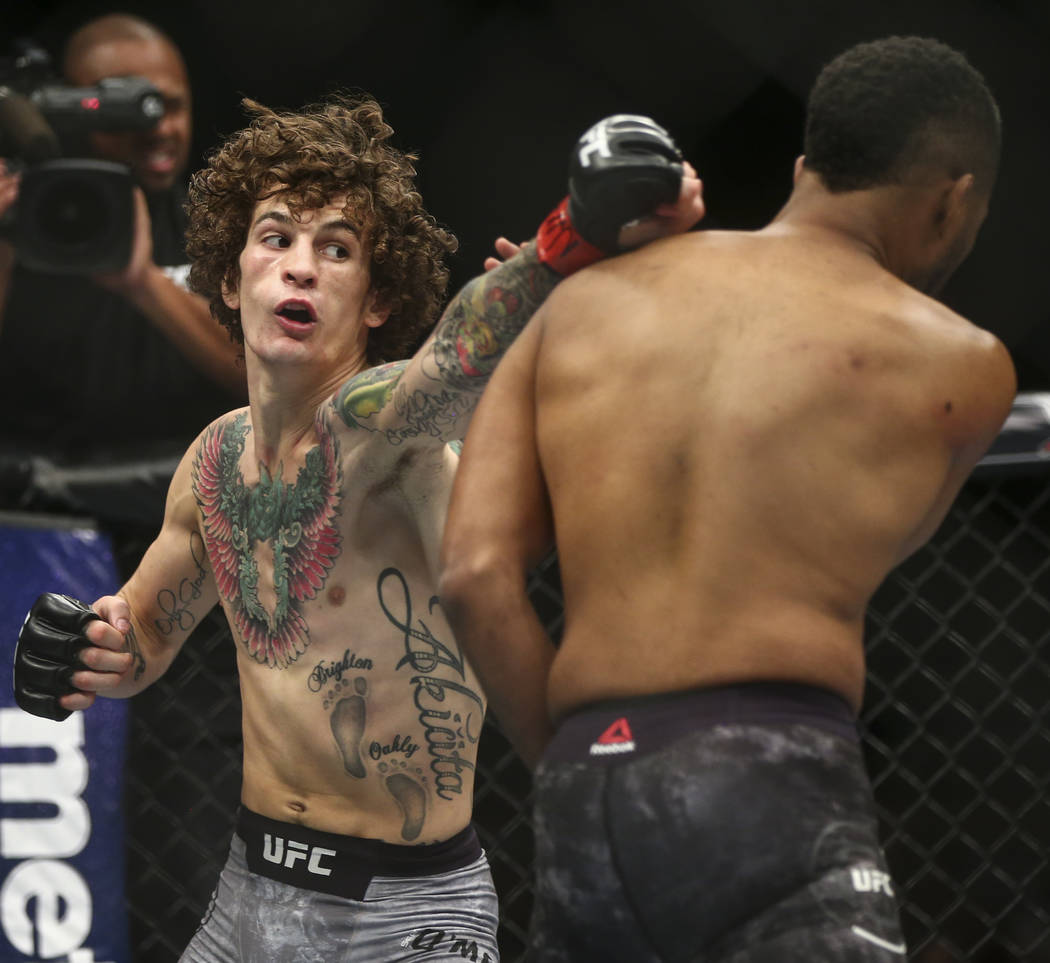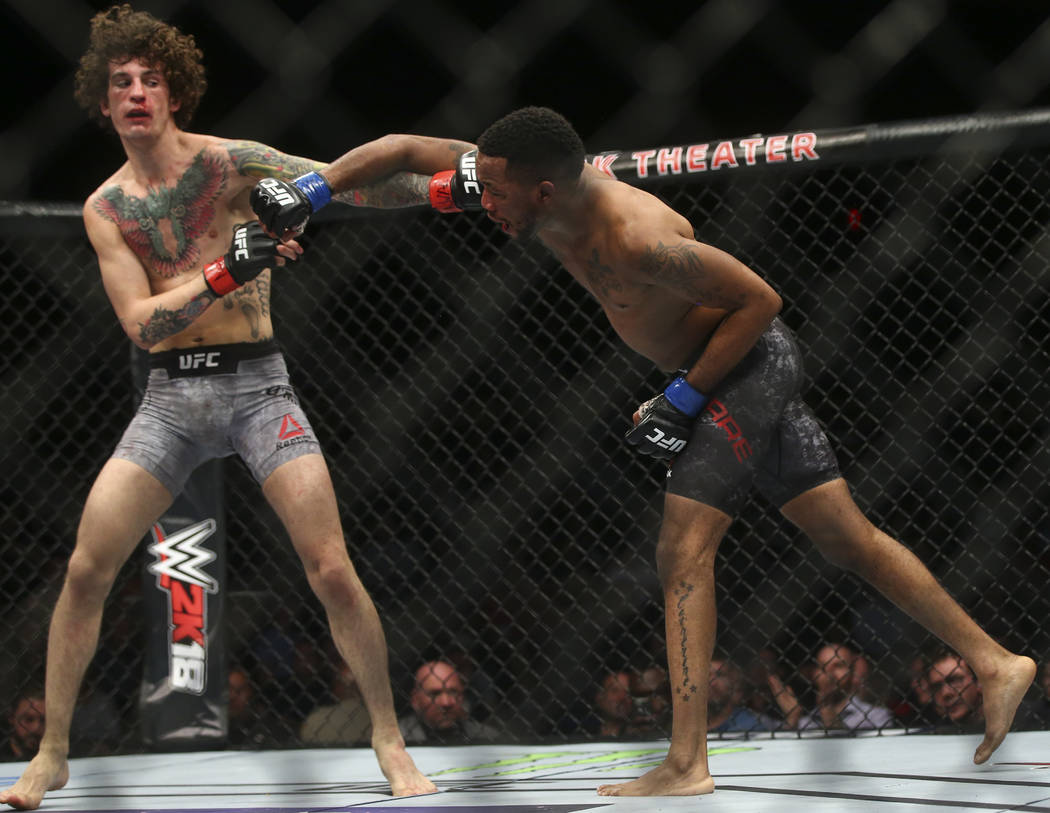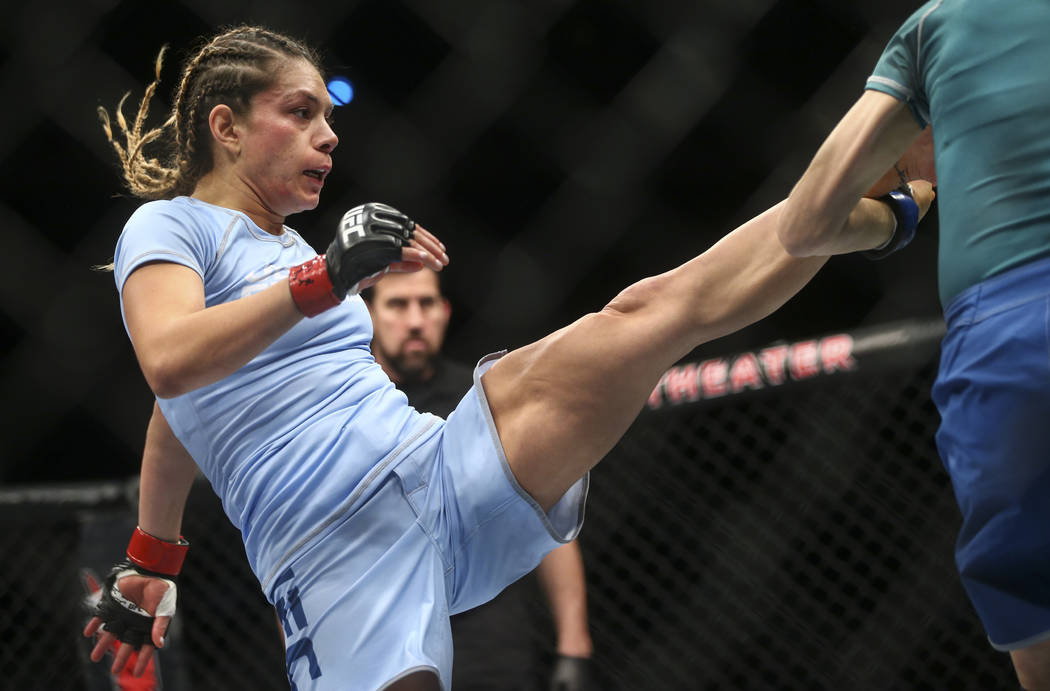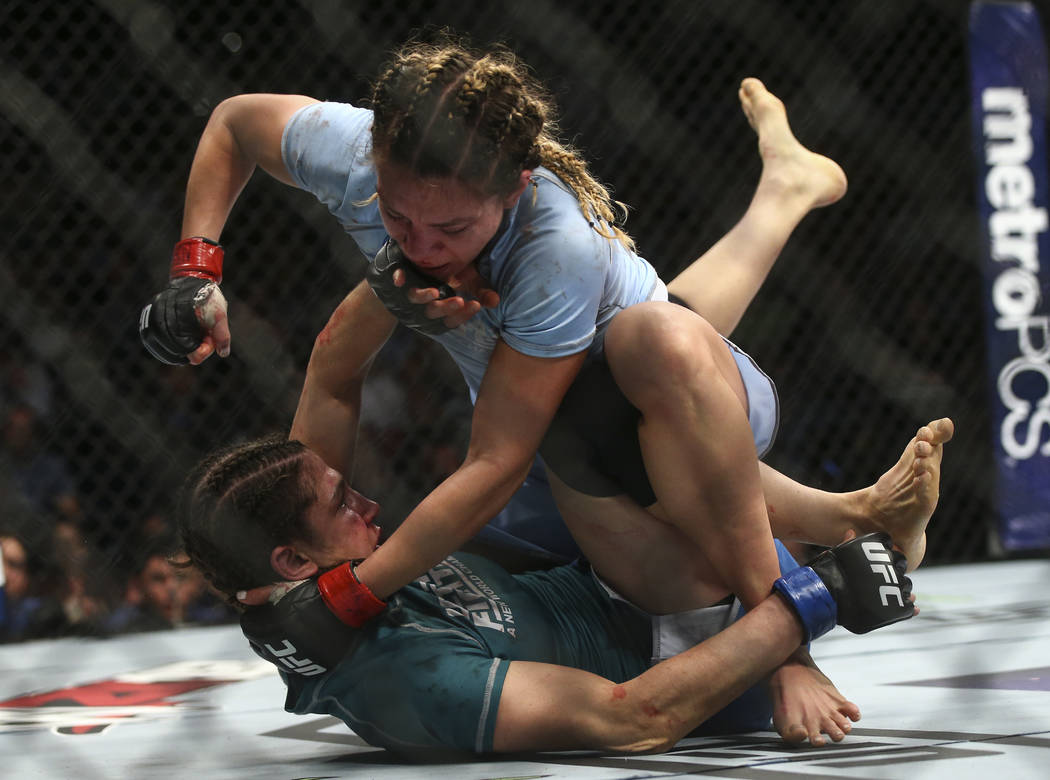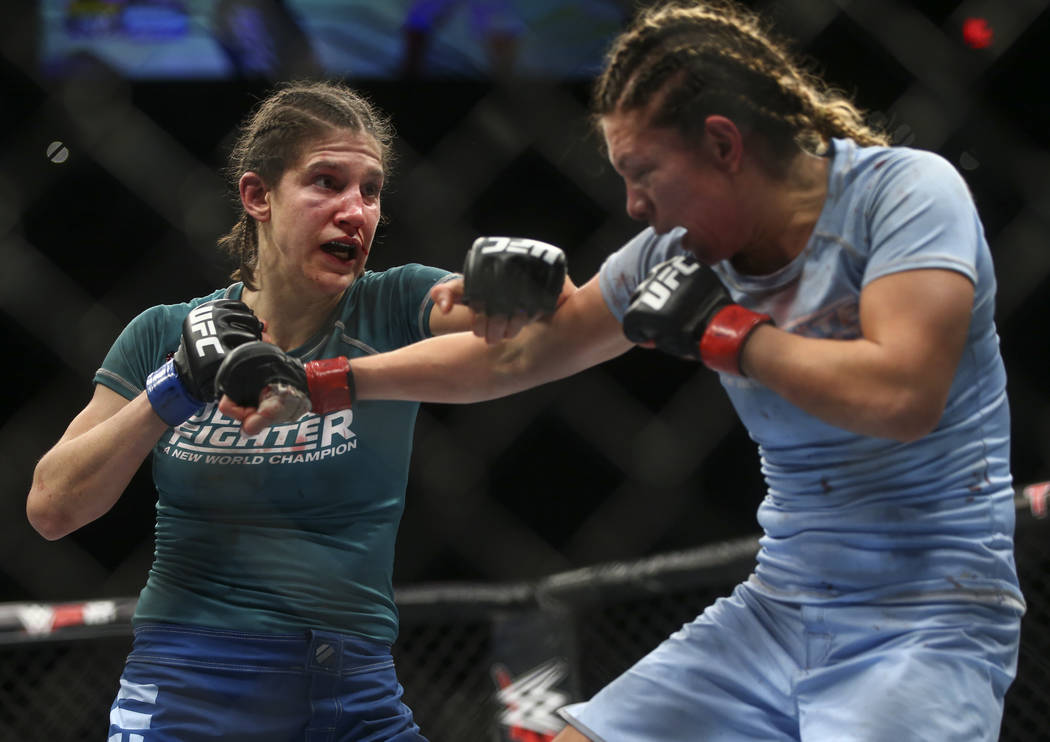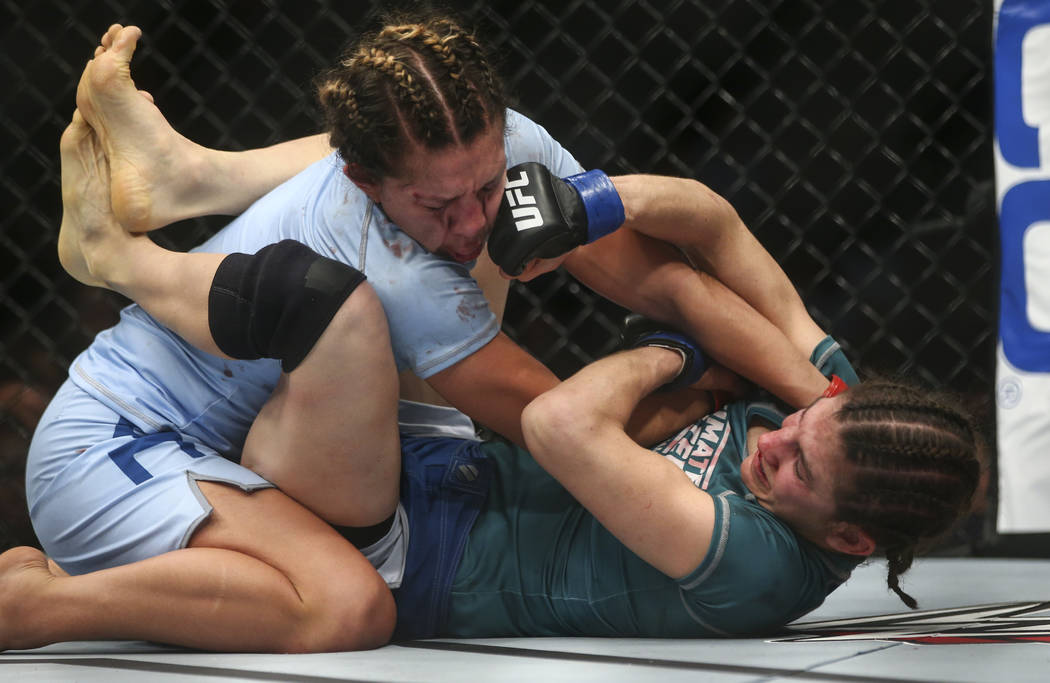 Nicco Montano began this season of "The Ultimate Fighter" as one of the most unheralded entrants in the tournament.
She ended it with a UFC title.
Montano earned a unanimous decision over Las Vegan Roxanne Modafferi in the main event of the 'TUF' Season 26 Finale card Friday night at Park Theater inside the Monte Carlo to capture the inaugural women's flyweight title.
"I feel amazing," said Montano, who only had five professional fights before the reality show. "I'm at a loss for words. I can't thank my coaches enough. I'm just so happy. I don't even know what else to say.
"My hat's off to Roxanne. She's been an inspiration since before I even thought of fighting."
Montano won all five rounds on one scorecard and four of the five on the other two, mixing leg kicks with power punches and taking down Modafferi on several occasions.
Modafferi, who was moved into the headlining bout Thursday when Montano's original opponent Sijara Eubanks was hopsitalized while cutting weight, battled to the end. She tried to secure an armbar in the closing seconds but just couldn't find a way to lock it in.
"I thought it was close, but she defended very well," Modafferi said of the armbar. "I gave it everything I had in this fight."
Bantamweight prospect Sean O'Malley remained undefeated with a unanimous-decision victory over Terrion Ware.
O'Malley, who burst on the scene with a highlight-reel knockout on "Dana White's Contender Series" when commentator Snoop Dogg screamed his name over and over, showed he could overcome adversity as well as land flashy strikes.
The Montana native rallied from a tough second round to dominate the final five minutes on his way to the victory, even securing a late takedown to earn his first official UFC win.
"I really can't put into words what this moment means to me," he said. "I really appreciate everyone here in Vegas that has shown me support. I have a great following here in Vegas, so I would love to fight here in 2018 on a pay-per-view card."
Lauren Murphy edged Barb Honchak by split decision in a matchup of two of the top seeds from the reality show.
Honchak nearly secured an armbar in the final round before Murphy escaped and took her back to control position until the final bell.
Middleweight Gerald Meerschaert landed a kick and a knee to the body to finish Las Vegan Eric Spicely midway through the second round after Spicely had dominated the opening five minutes on the mat.
Also on the main card, bantamweight Brett Johns needed just 30 seconds to remain undefeated by submitting Joe Soto with a calf slicer, and women's bantamweights DeAnna Bennett and Melinda Fabian fought to a majority draw that included a one-point deduction for Fabian for grabbing the cage in the second round.
'TUF' 26 Finale
Main card bouts on Friday's "The Ultimate Fighter" Season 26 Finale at Park Theater at Monte Carlo:
— Brett Johns def. Joe Soto, middleweights, submission, round 1 (0:30).
— DeAnna Bennett vs. Melinda Fabian, women's flyweights, majority draw (29-27 Bennett, 28-28, 28-28).
— Gerald Meerschaert def. Eric Spicely, middleweights, knockout, round 2 (2:18).
— Lauren Murphy def. Barb Honchak, women's flyweights, split decision (29-28, 28-29, 29-28).
— Sean O'Malley def. Terrion Ware, bantamweights, unanimous decision (29-28, 29-28, 29-28).
— Nicco Montano def. Roxanne Modafferi, unanimous decision (50-45, 49-46, 49-46), to win the inaugural women's flyweight title.