No arrests made in post-fight brawl at UFC 229 in Las Vegas
October 7, 2018 - 9:11 am
Updated October 7, 2018 - 4:01 pm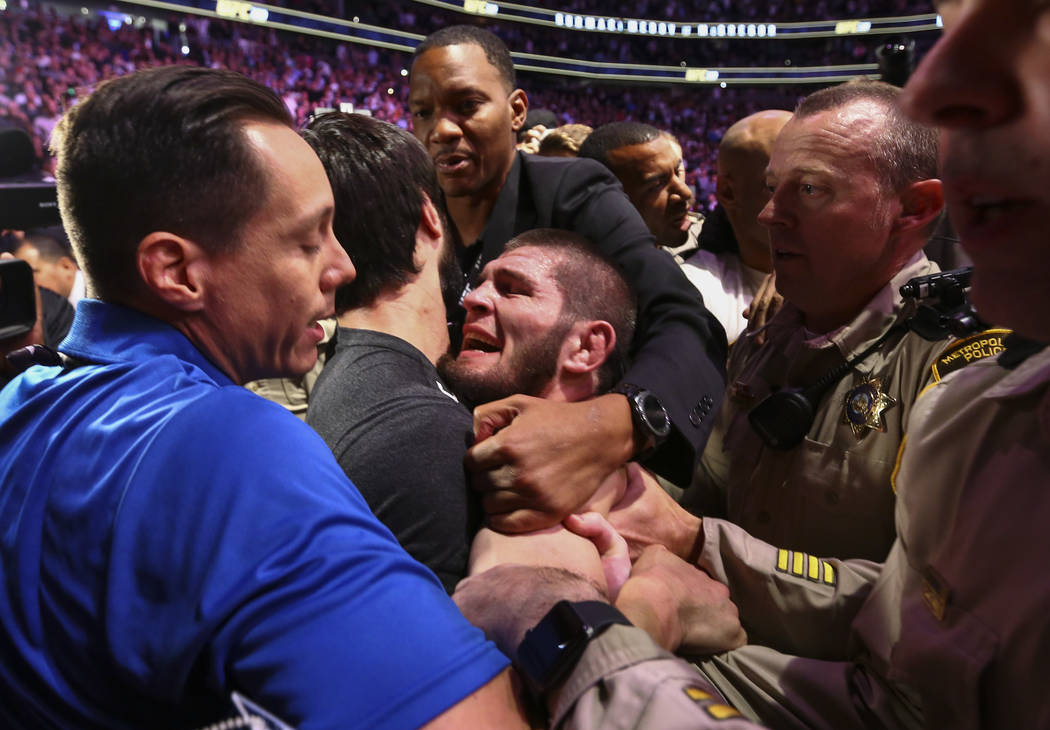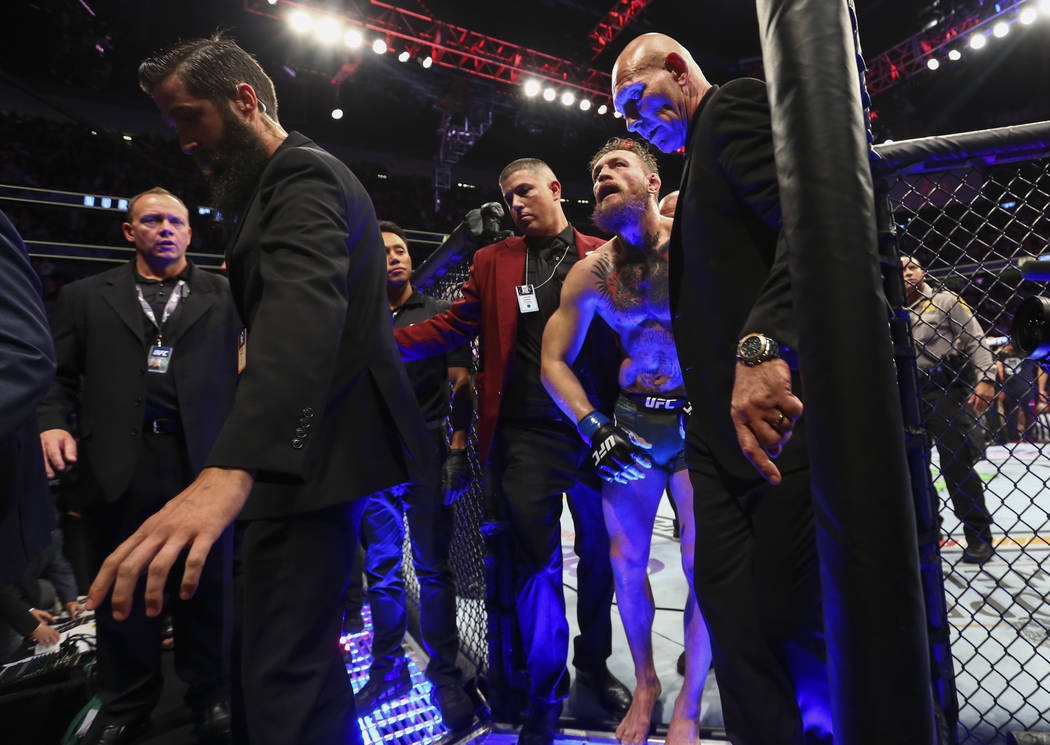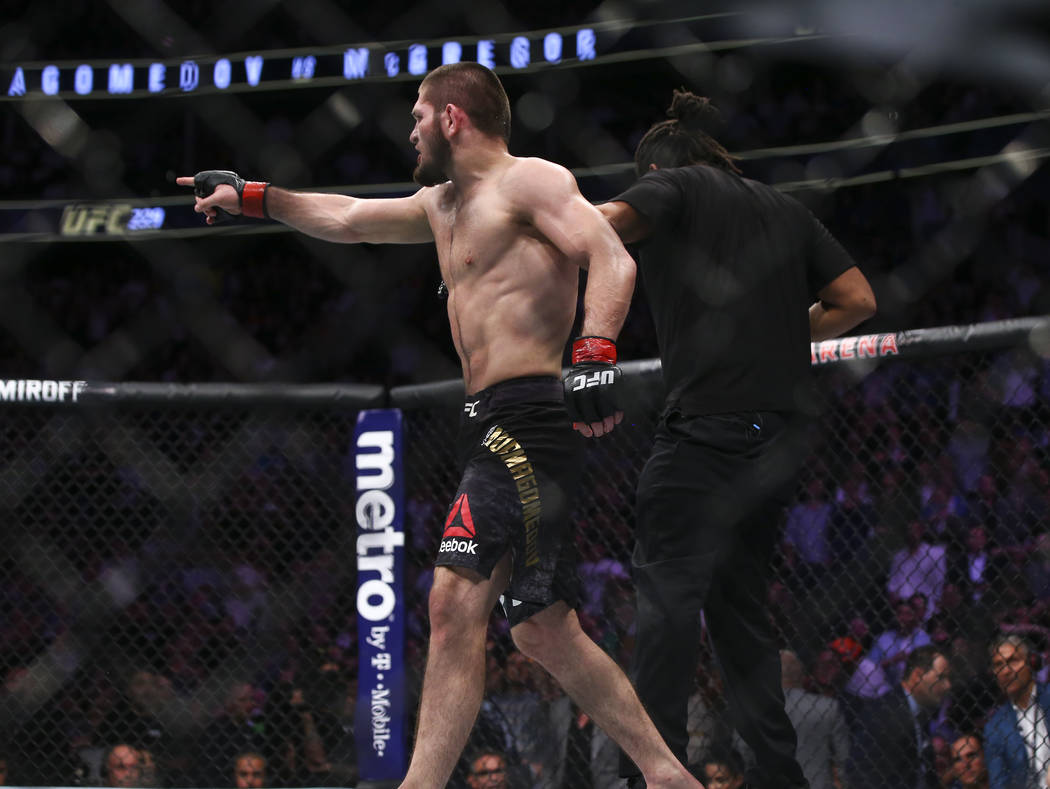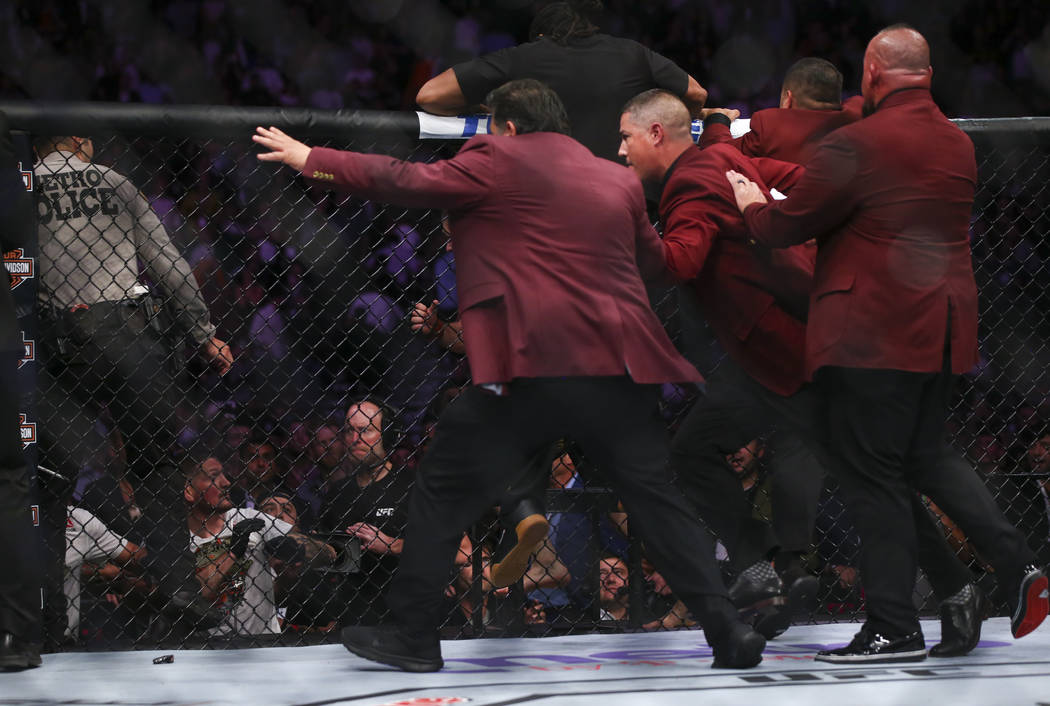 Police made no arrests after a post-fight melee broke out Saturday night at UFC 229 at T-Mobile Arena, police said Sunday.
Las Vegas police were called to the arena, 3780 Las Vegas Blvd. South, about 10:20 p.m. Saturday for "unknown trouble" and about 10:50 p.m. for an "assault/battery," according to police event logs.
"As of now there were no arrests related to the incident at the fight tonight," Metro Lt. Jason Johansson said just before 8 a.m. Sunday.
Johansson did not know whether anyone was seriously injured. He did not provide further details Sunday morning.
Contact Kimber Laux at klaux@reviewjournal.com. Follow @lauxkimber on Twitter.