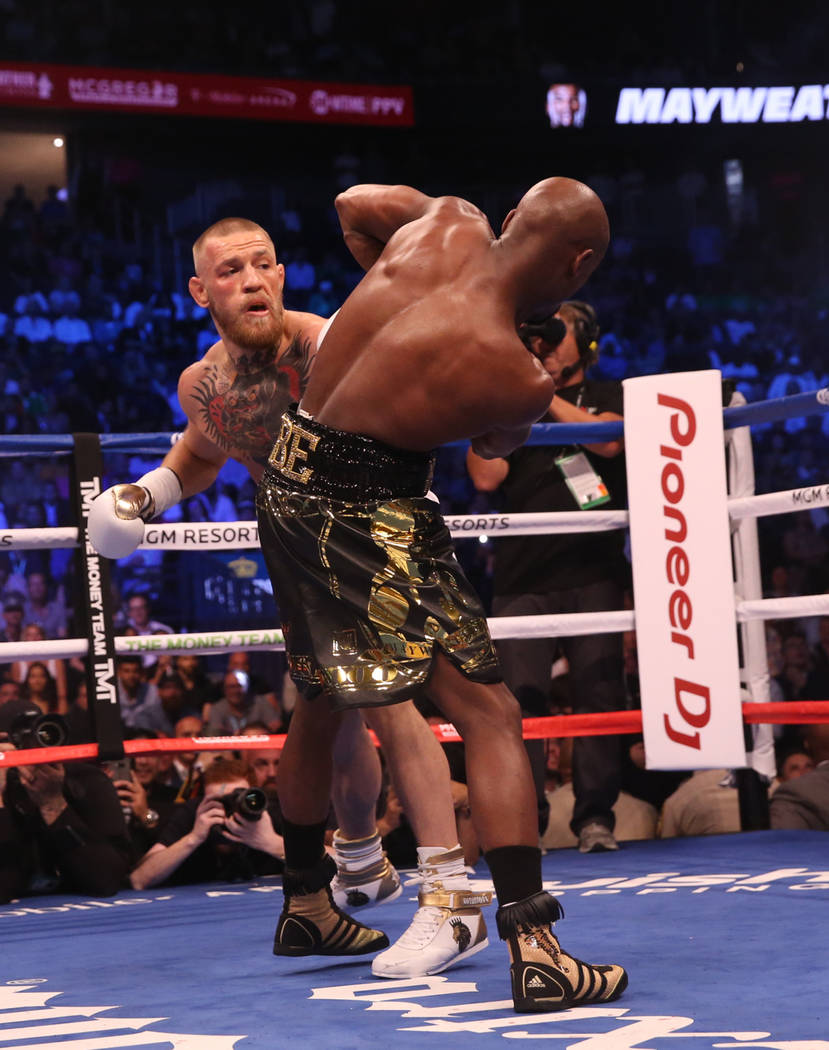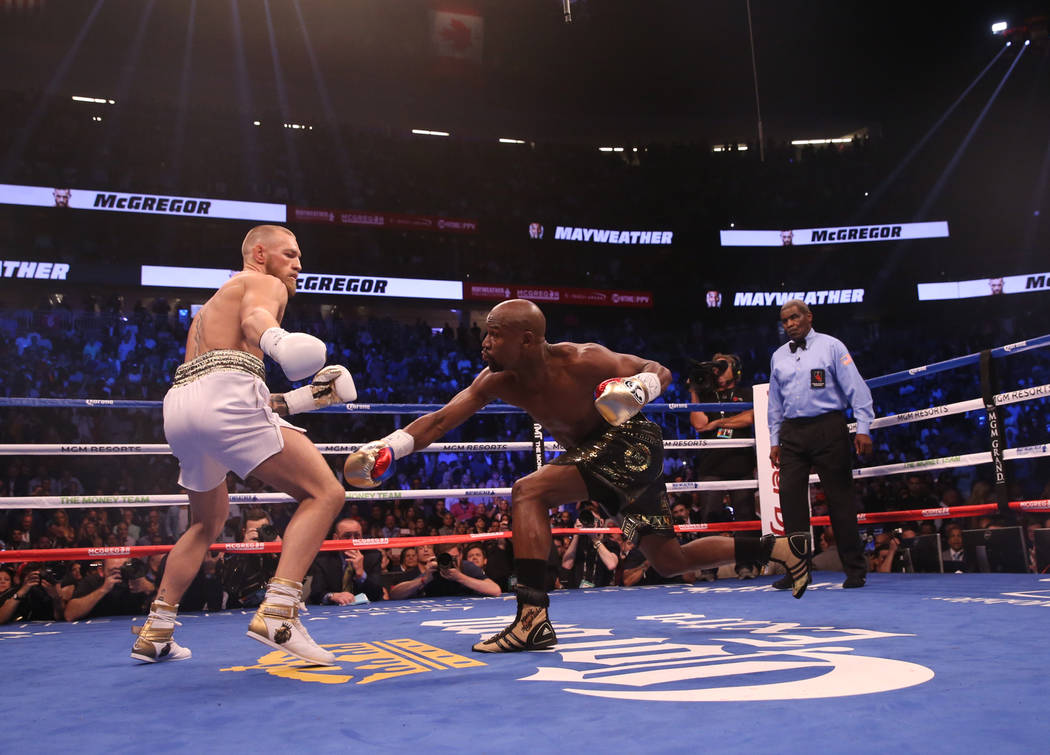 UFC president Dana White has discussed with Floyd Mayweather Jr. a potential mixed martial arts deal.
Mayweather hinted at the possibility during a world tour to promote his August boxing match against UFC lightweight champion Conor McGregor, though most analysts dismissed it as hype for the bout that eventually sold 4.3 million pay-per-views.
The talks, first reported Wednesday by ESPN, indicated there could be something substantive to Mayweather's words. White said the Mayweather-McGregor fight proved it's a mistake to dismiss anything.
"We're talking to Floyd about doing a UFC deal," White told ESPN. "It's real. He was talking about (boxing) Conor McGregor. Was that real? Have you heard Floyd talk about many things that aren't real? He usually tips his hand when he's in the media, and then that (expletive) ends up happening.
"We're interested in doing something with Floyd. Everything is a realistic possibility. Mayweather vs. McGregor (expletive) happened. Anything is possible."
Comedian and UFC color commentator Joe Rogan addressed the subject on his podcast.
"Floyd talked about it, apparently," he said on The Joe Rogan Experience. "This is one thing I can tell you, Dana told me that Floyd wants to make a deal in the UFC. Like legitimately. So I texted him, 'Is Floyd really talking about fighting in MMA?' And he goes, 'Yeah, he's (expletive) crazy. I told him he'd get killed but he's still talking about doing it.'"
Mayweather came out of retirement to box McGregor and improve to 50-0, but indicated his boxing career was officially over.
The Las Vegan broached the subject of fighting again during a livestream on social media earlier this month, however.
"They just called me not too long ago and asked me to come back," Mayweather said, according to Fight Hype. "I can come right back. If I wanted to, I can come right back to the UFC. I can go fight in the Octagon. I can do a three or four fight deal in the octagon and make a billion dollars. Remember, I'm Floyd 'Money' Mayweather."
It's unclear who Mayweather would fight in the UFC should a deal be struck.
A legitimate athletic commission would be unlikely to sanction a competitor with no experience to compete against a high-level fighter in a sport that involves chokes and various other submission holds in addition to kicks and elbows, even for a fighter with as much boxing experience as Mayweather.
More MMA: Follow all of our MMA and UFC coverage online at CoveringTheCage.com and @CoveringTheCage on Twitter.
Contact Adam Hill at ahill@reviewjournal.com or 702-277-8028. Follow @AdamHillLVRJ on Twitter.