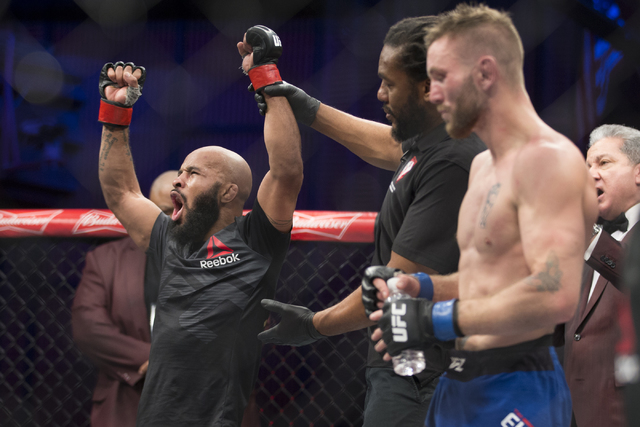 Review-Journal sports reporter Adam Hill and videographer Heidi Fang returned Tuesday for their weekly UFC and MMA update on the Covering The Cage Facebook page.
This week's topics included recapping "The Ultimate Fighter 24" Finale card, Conor McGregor, fighters union, upcoming events and more.
Watch the full video below:
Follow Covering The Cage on Facebook and @CoveringTheCage on Twitter.