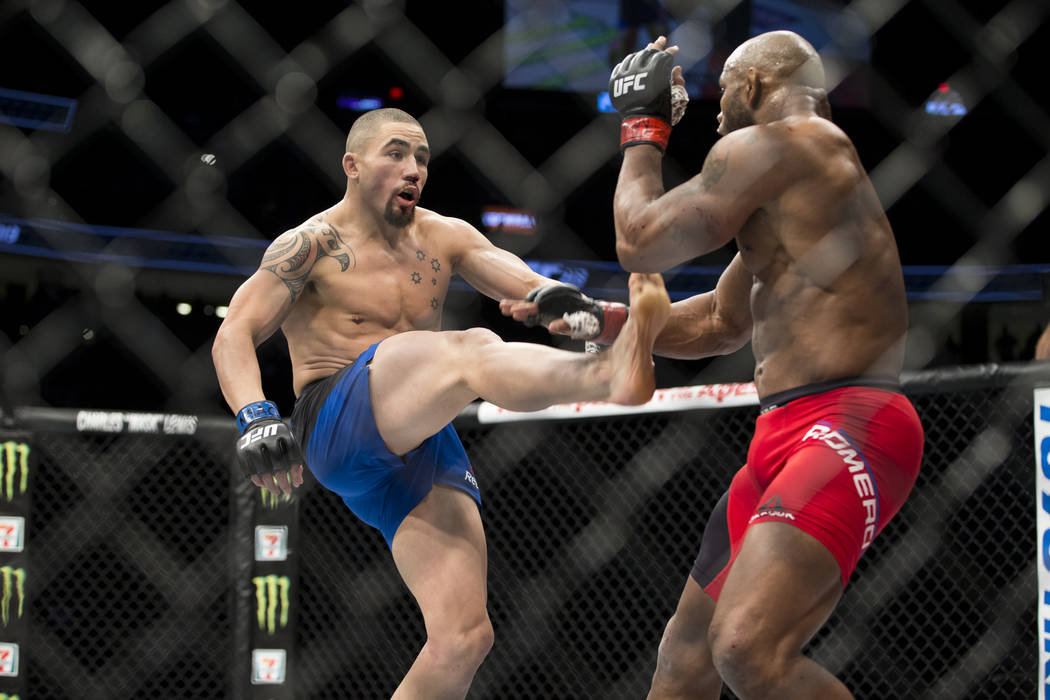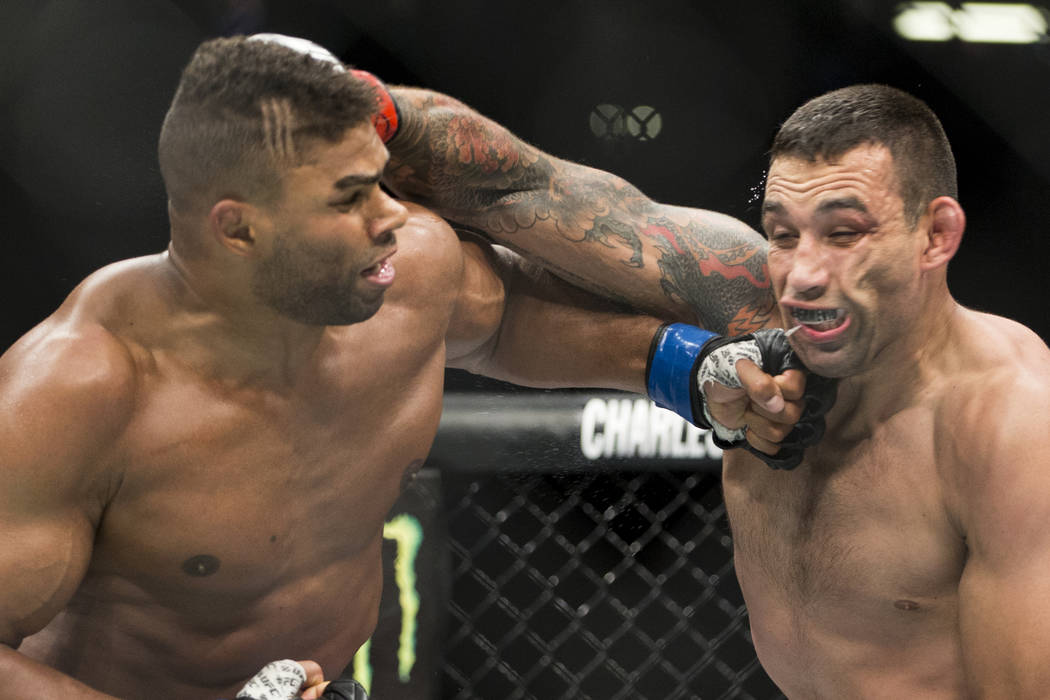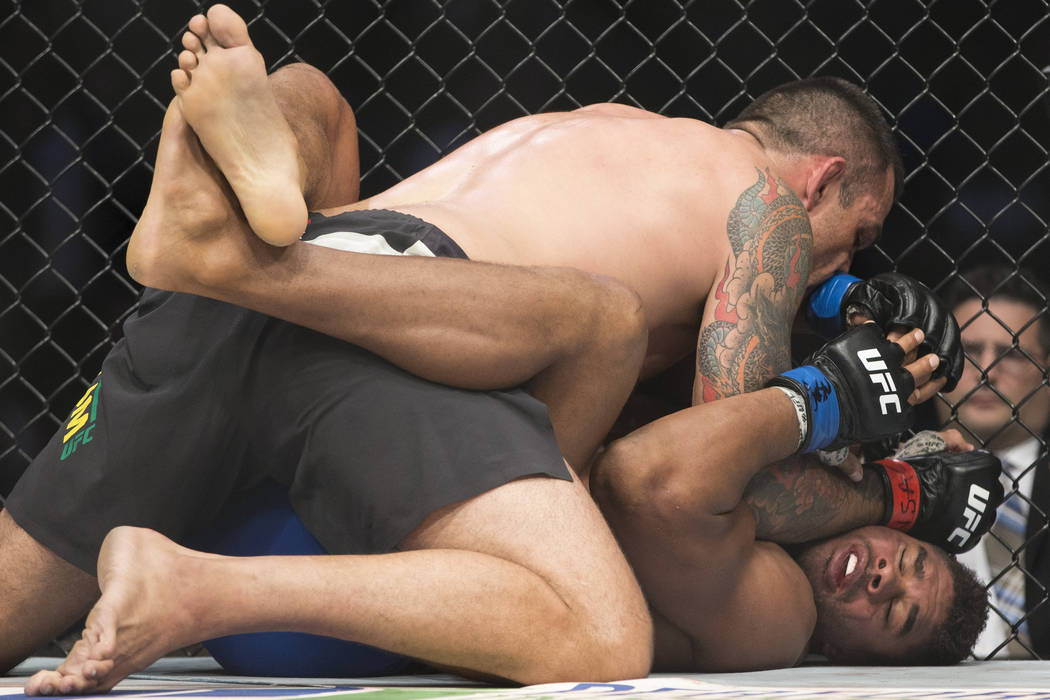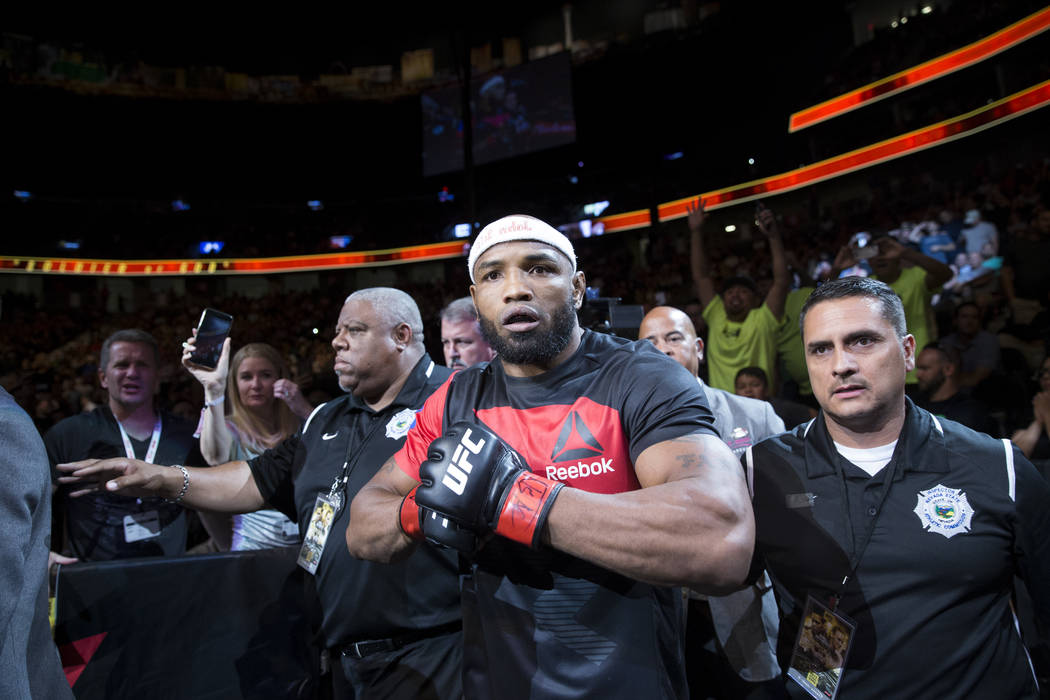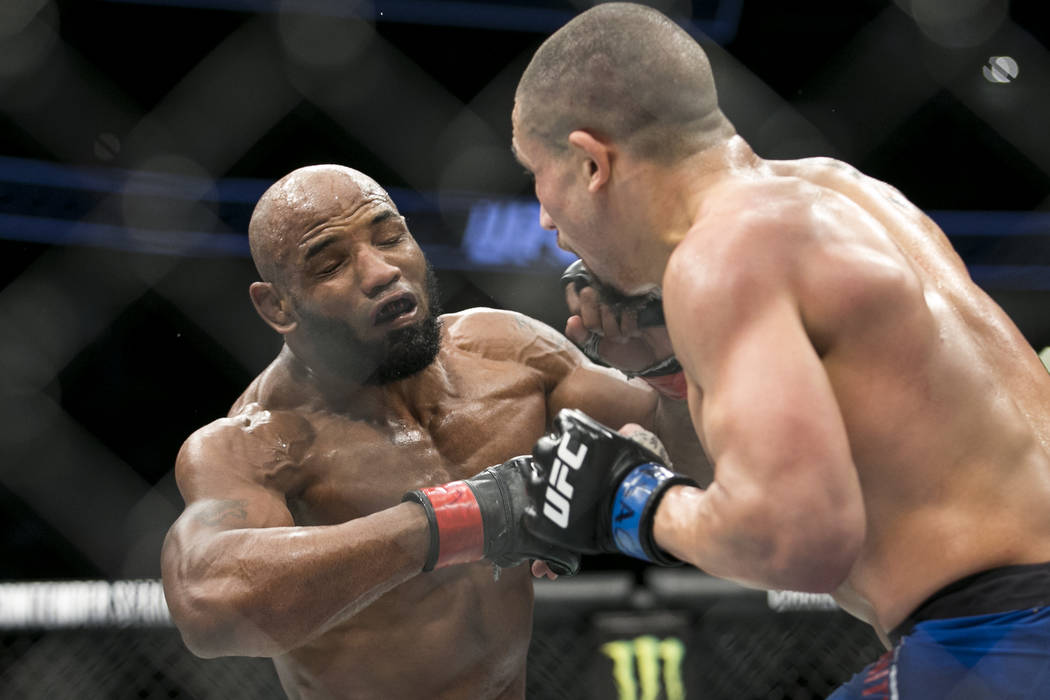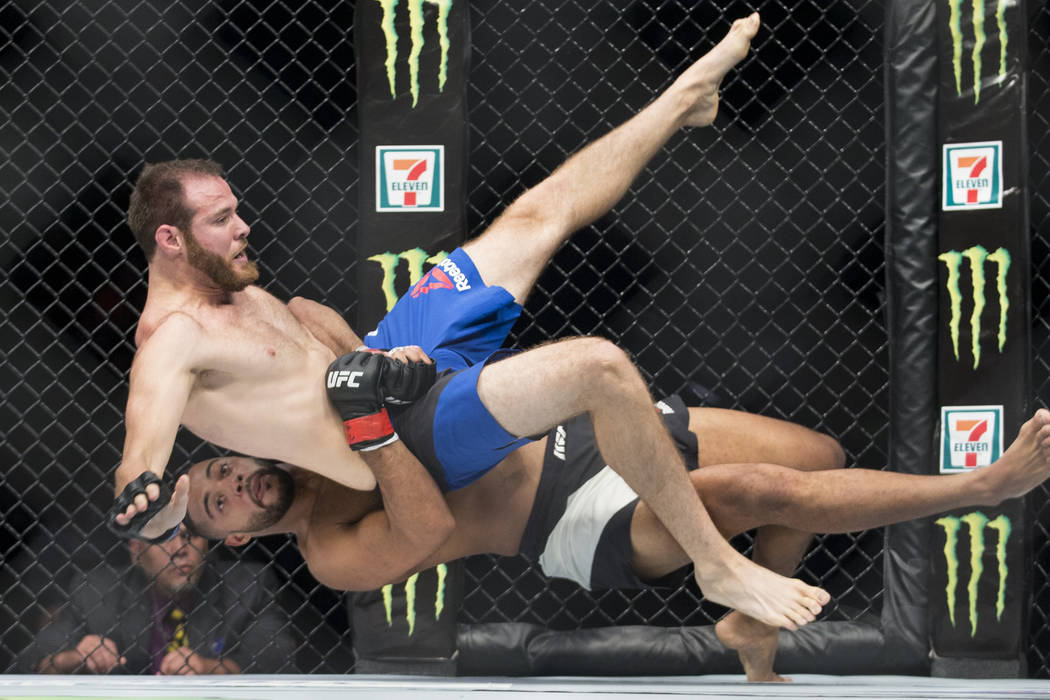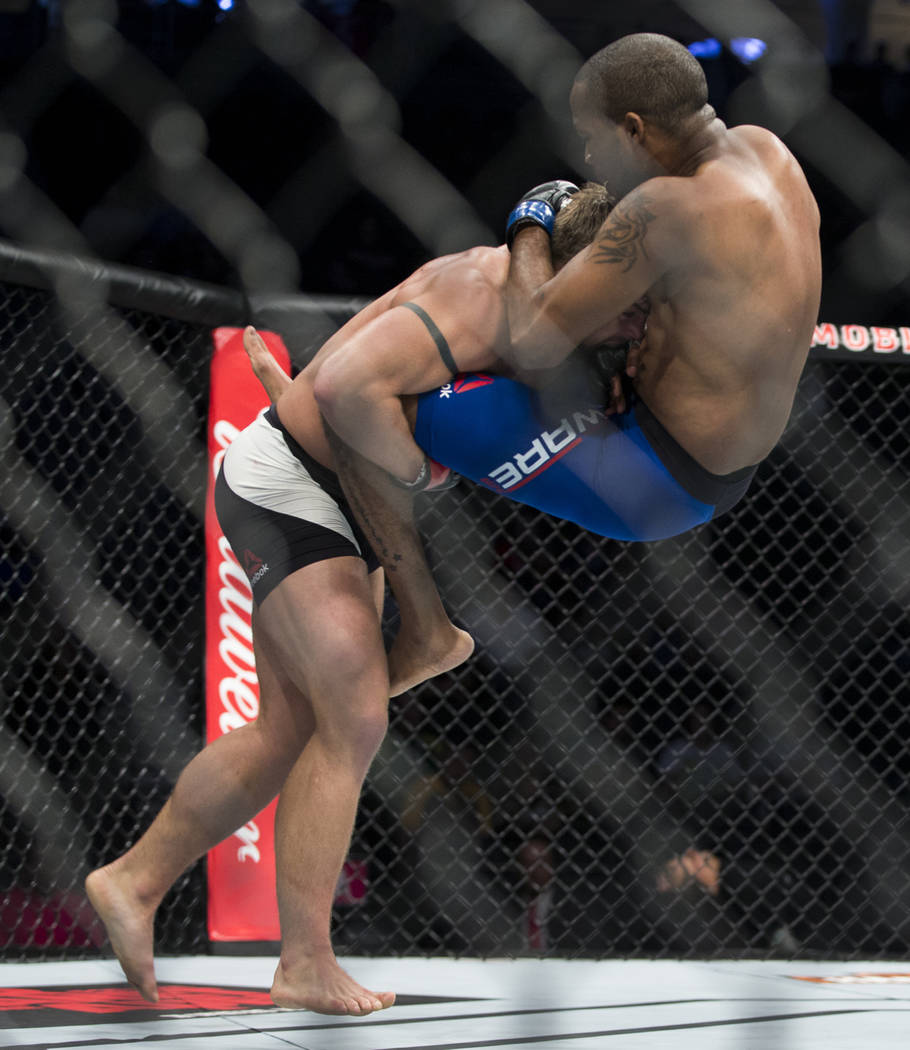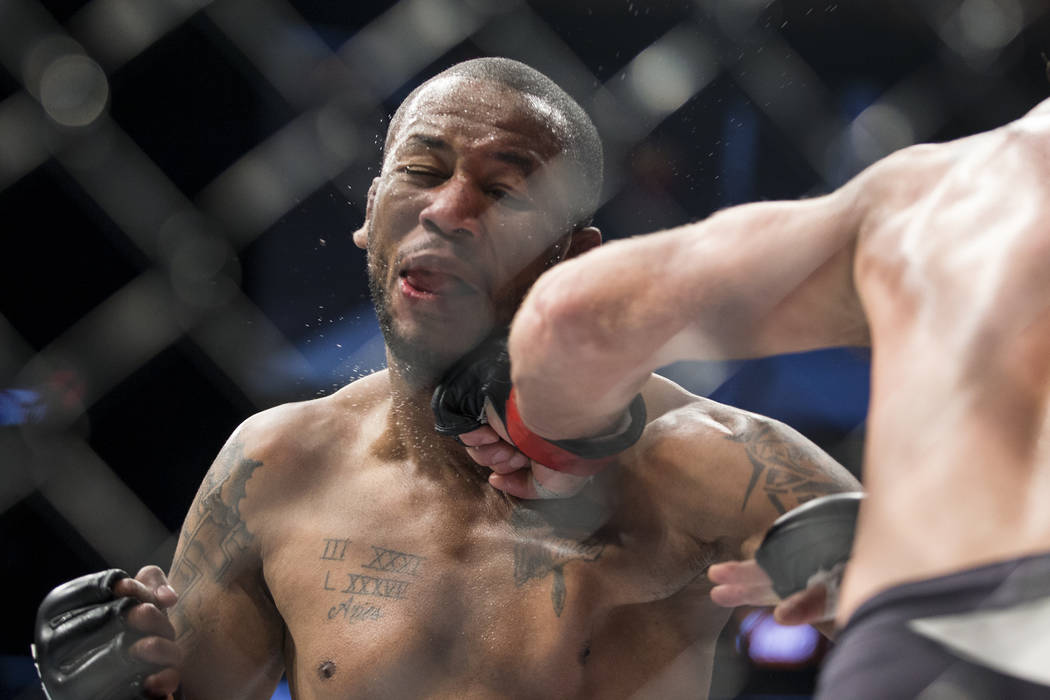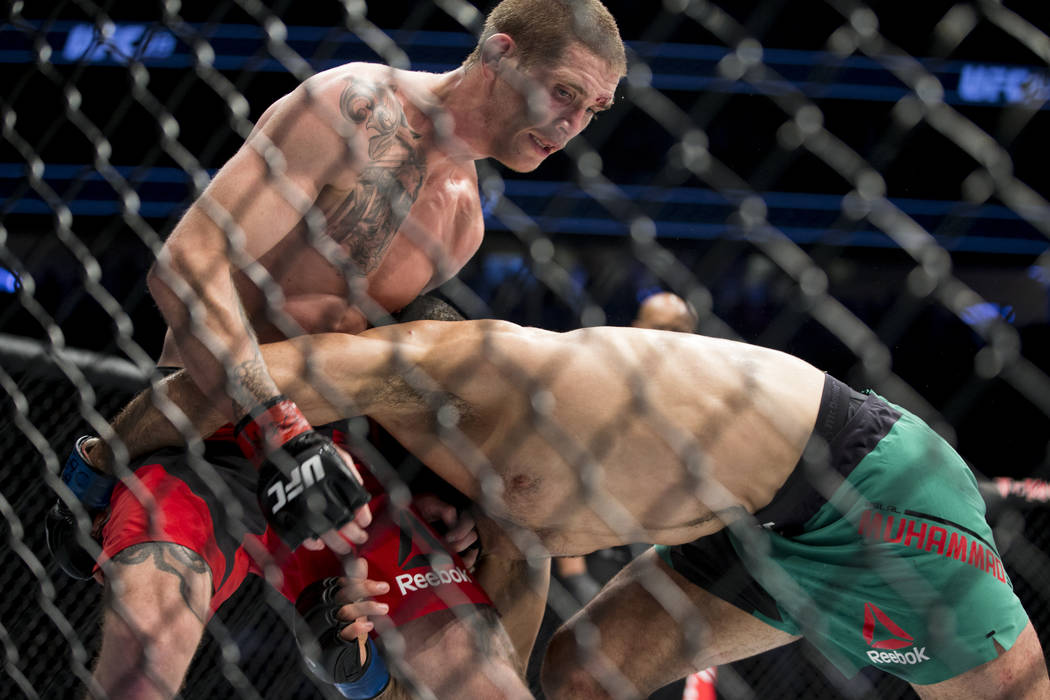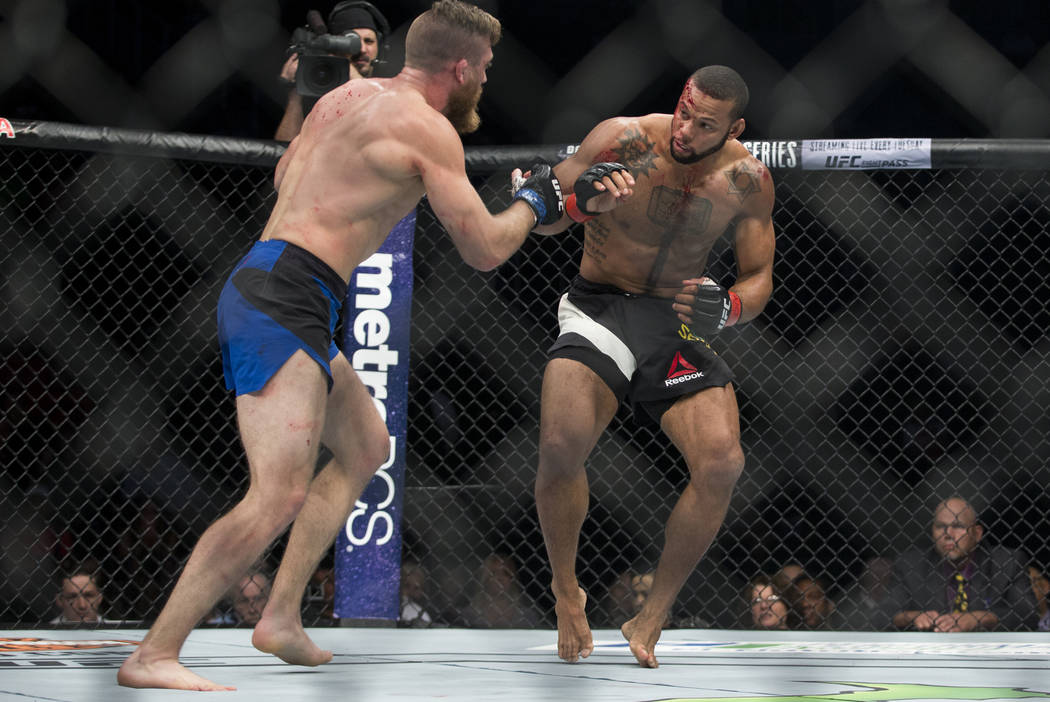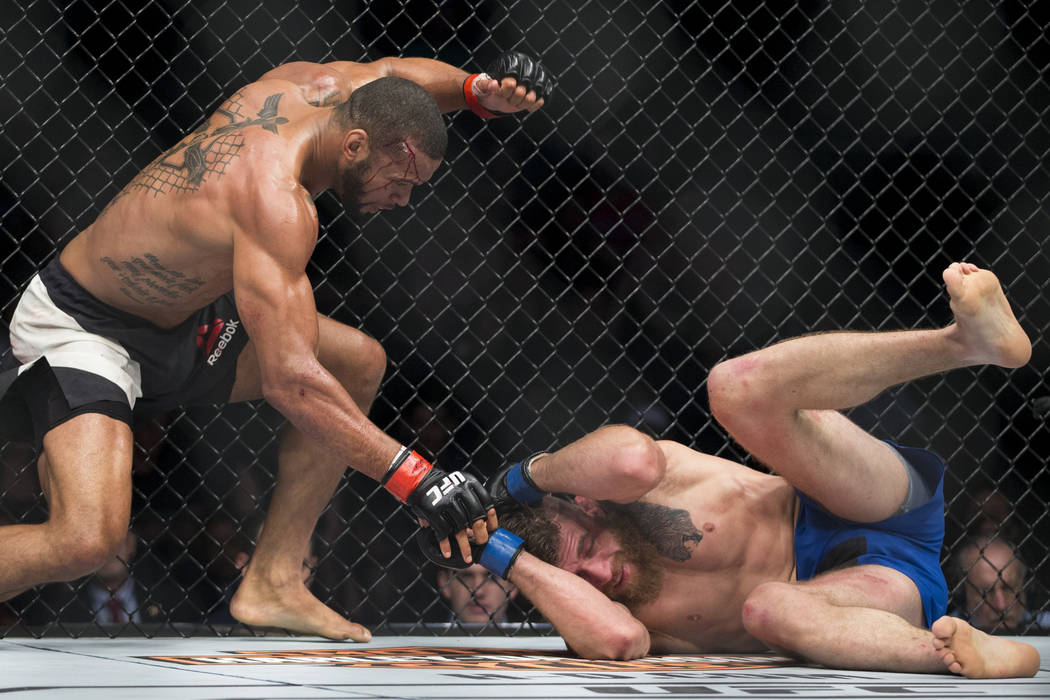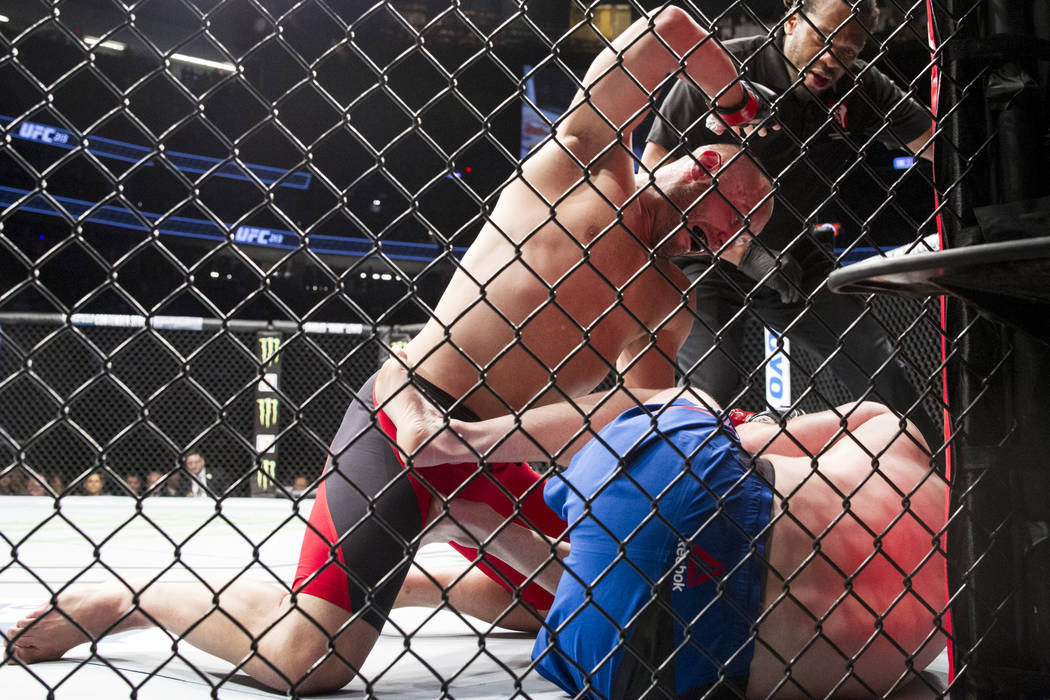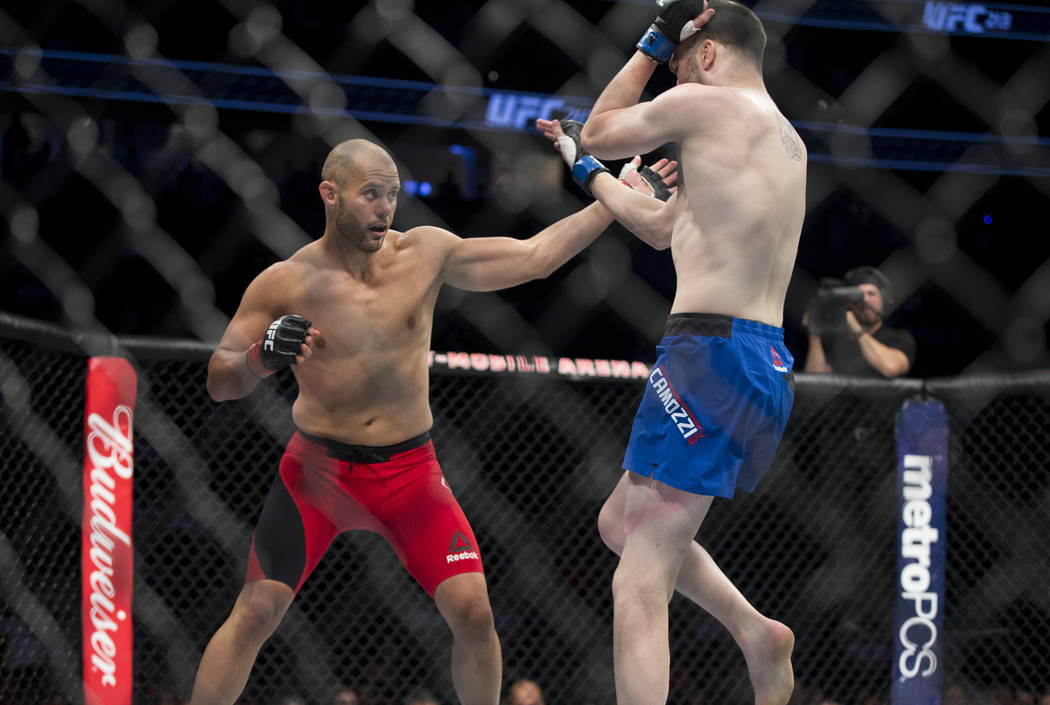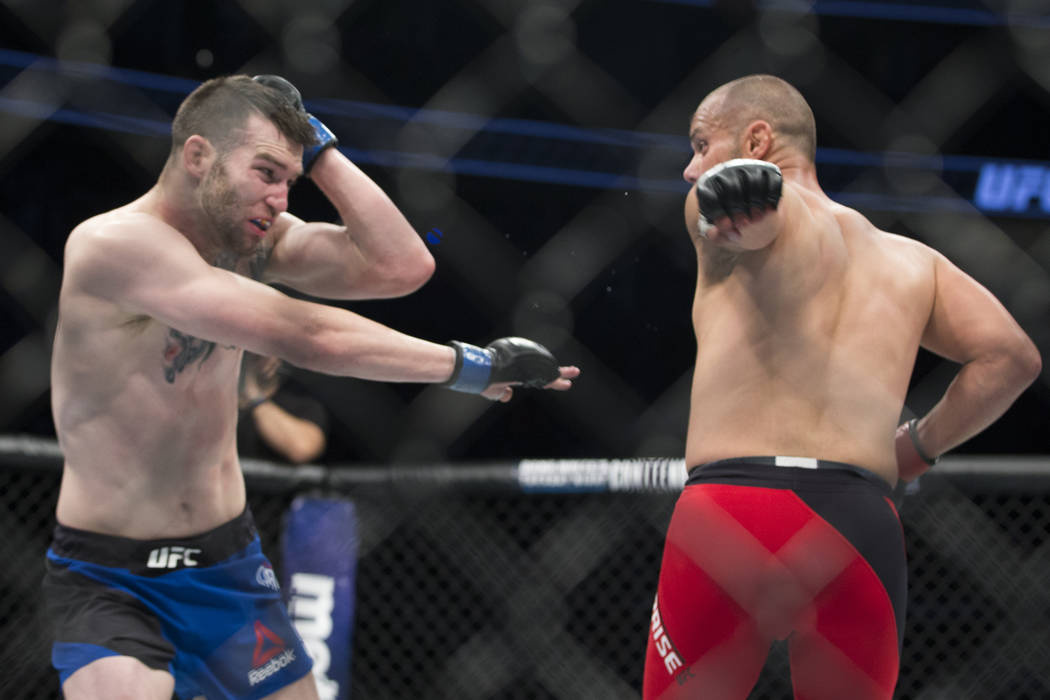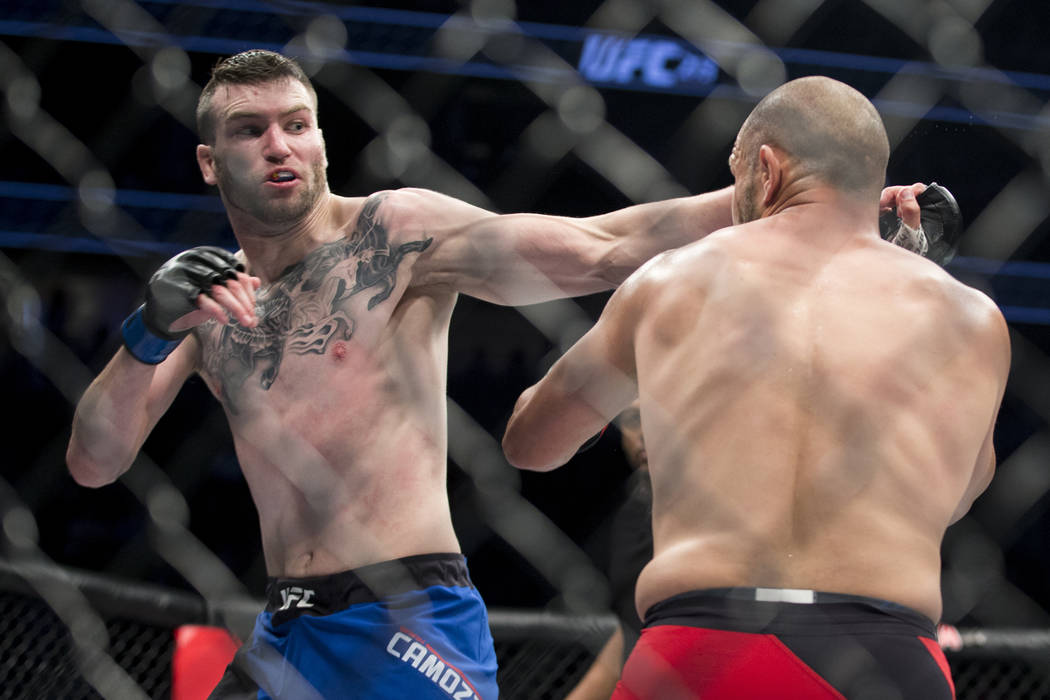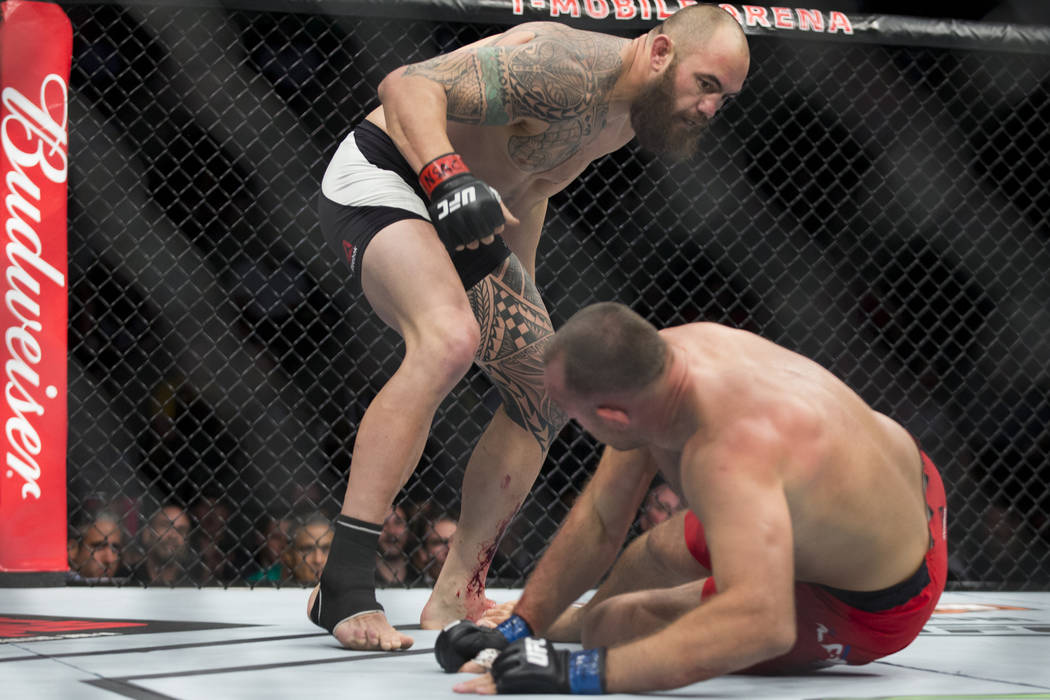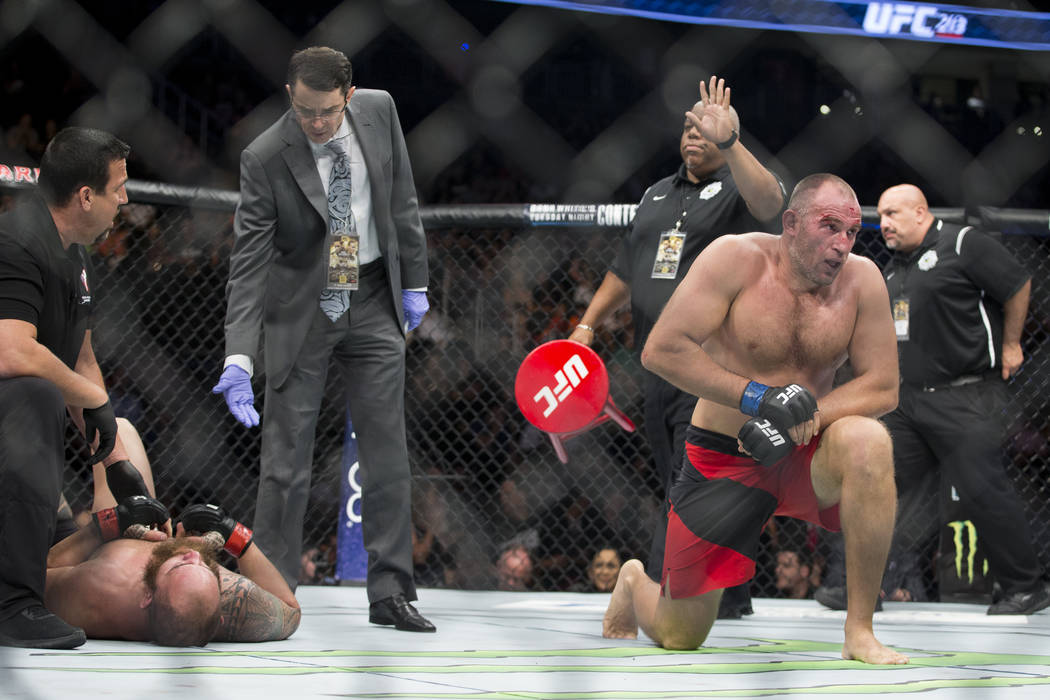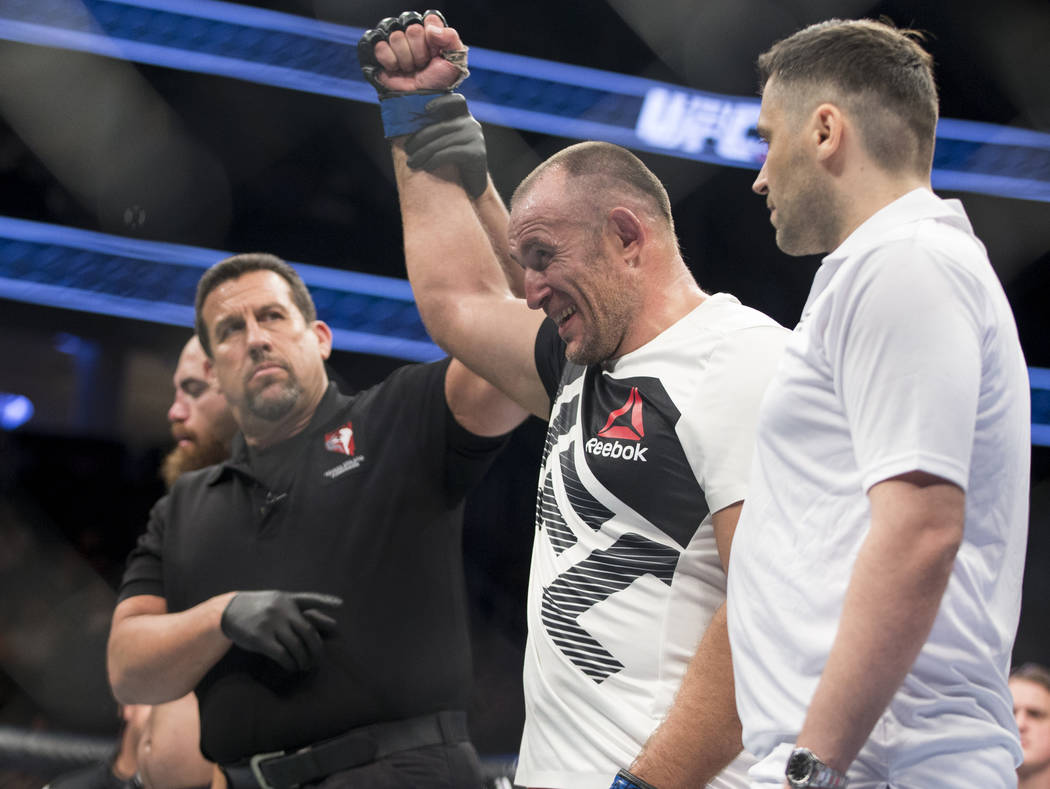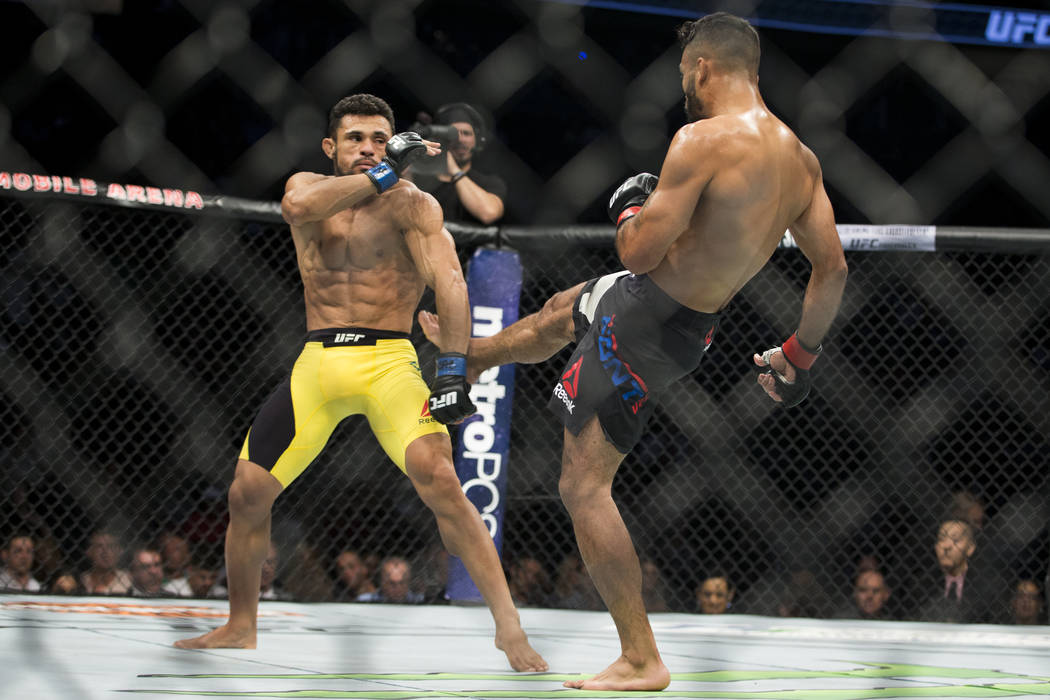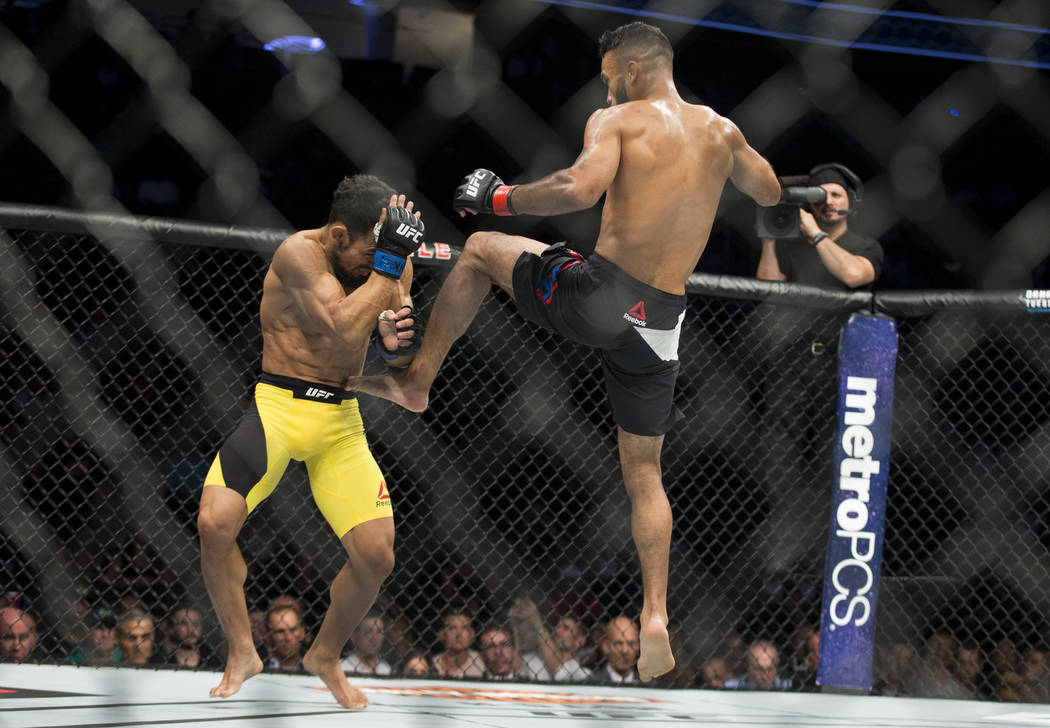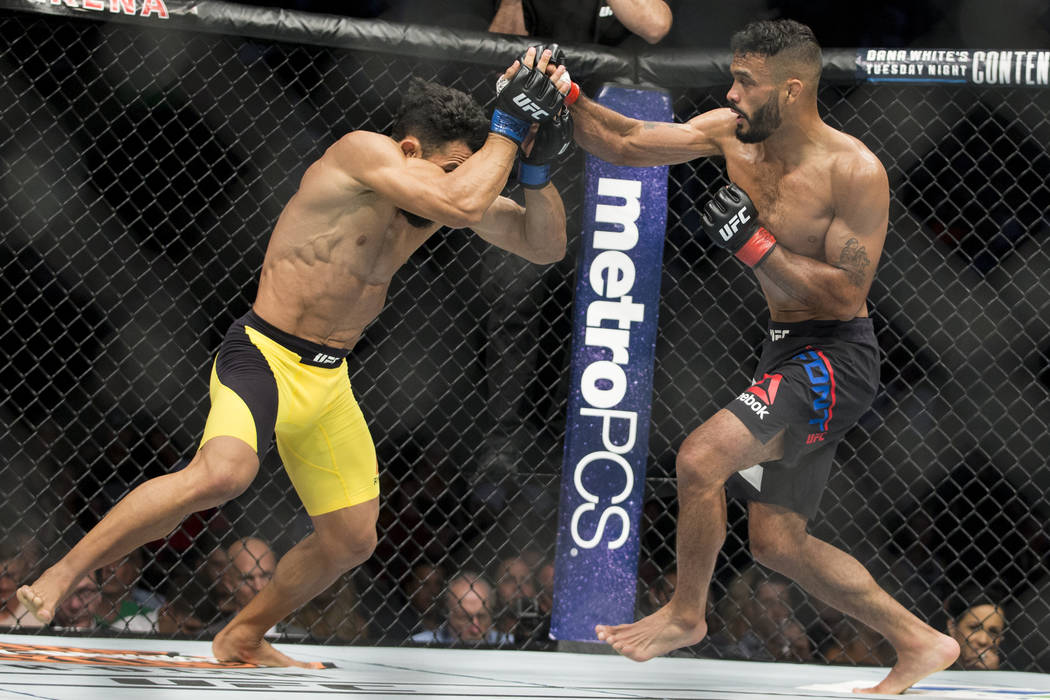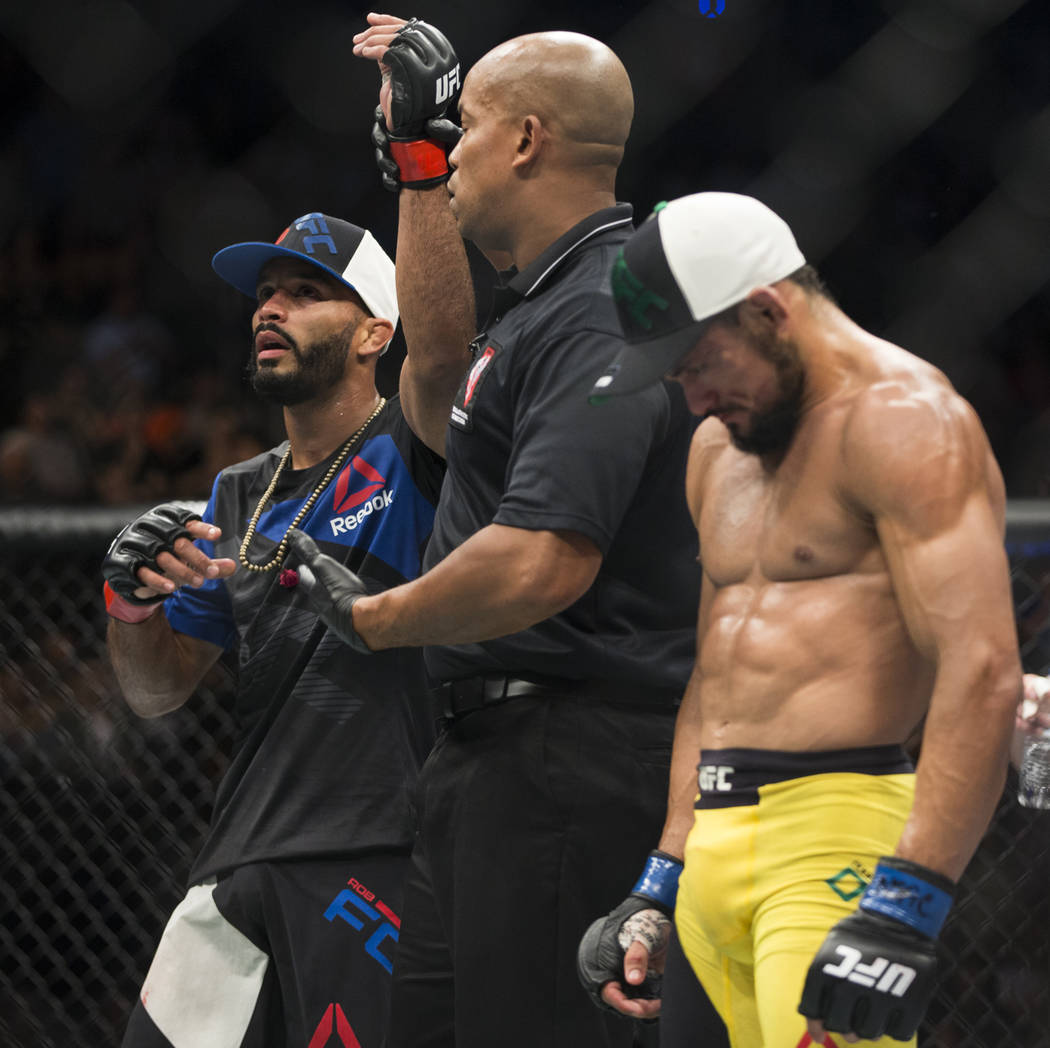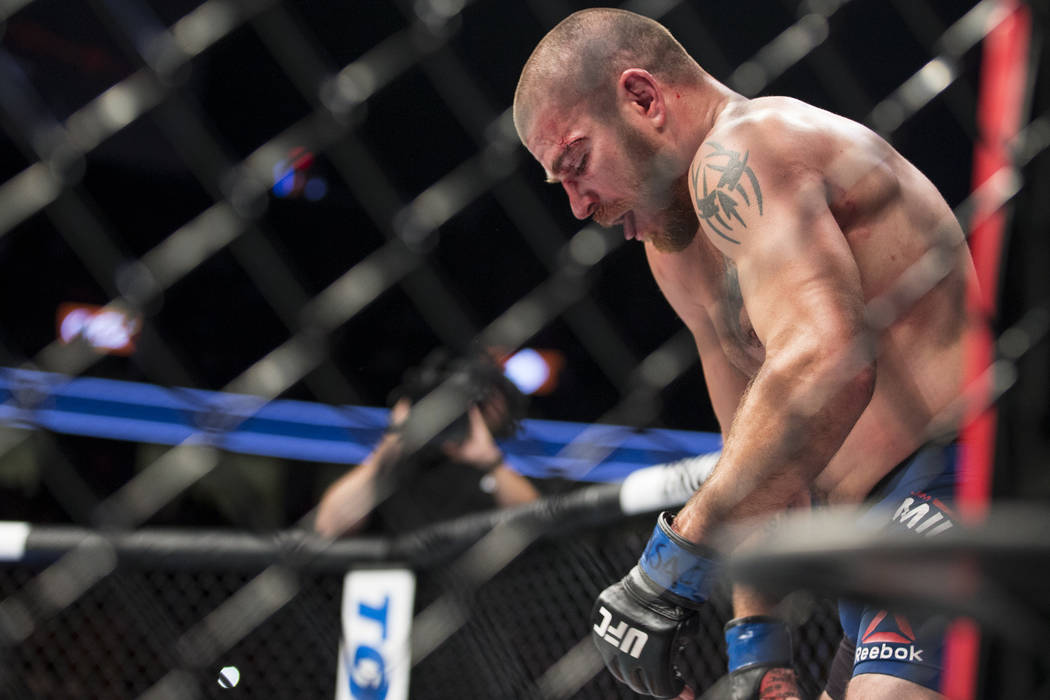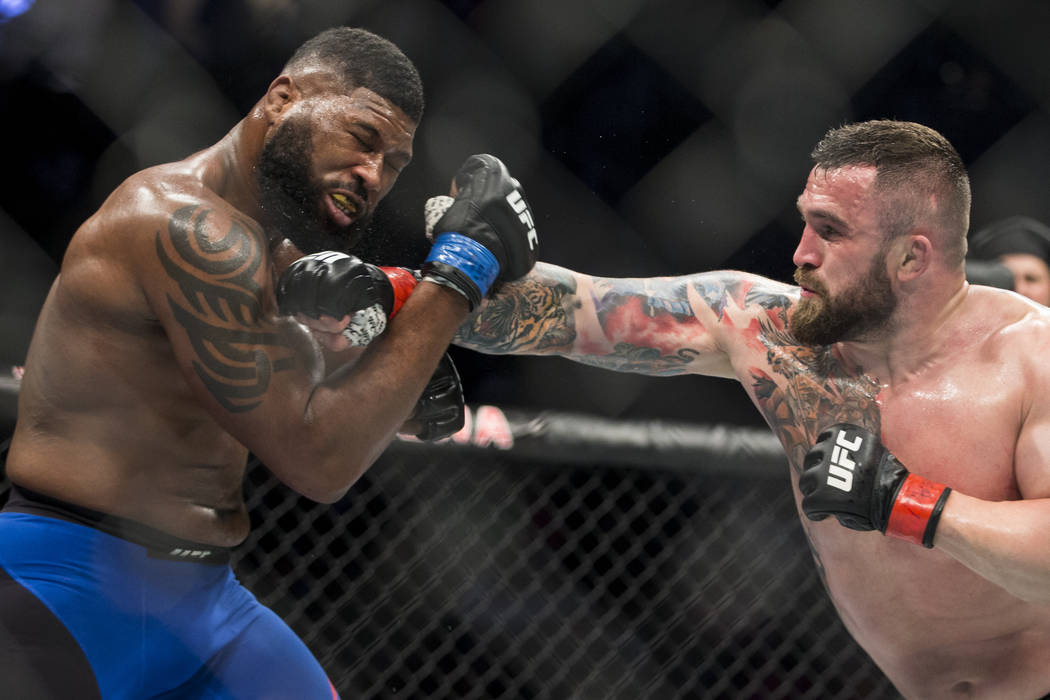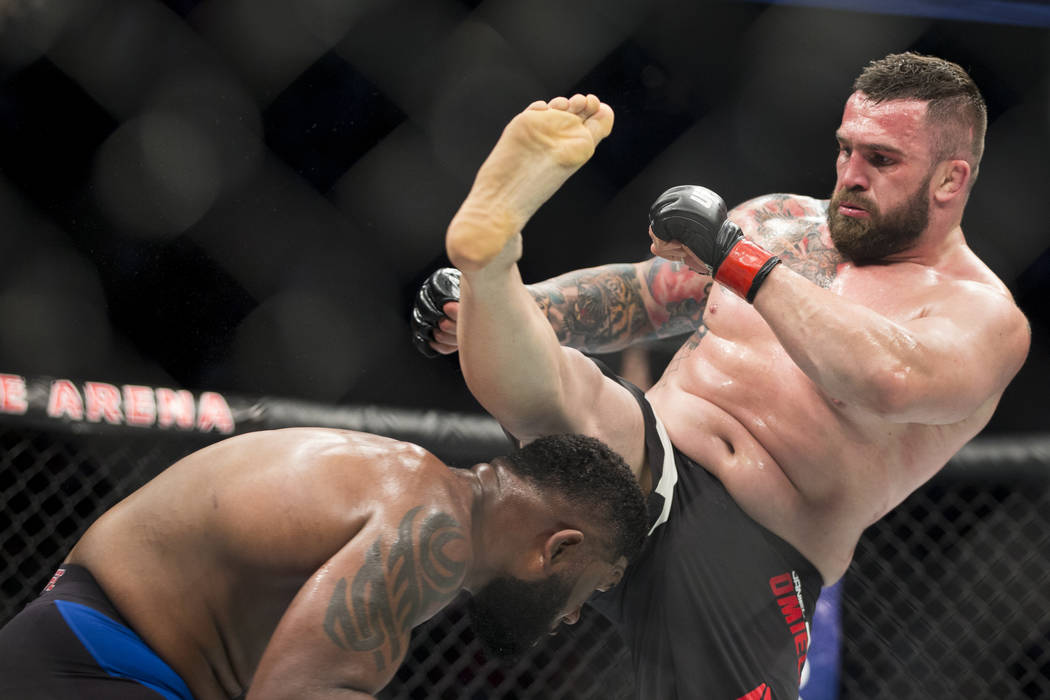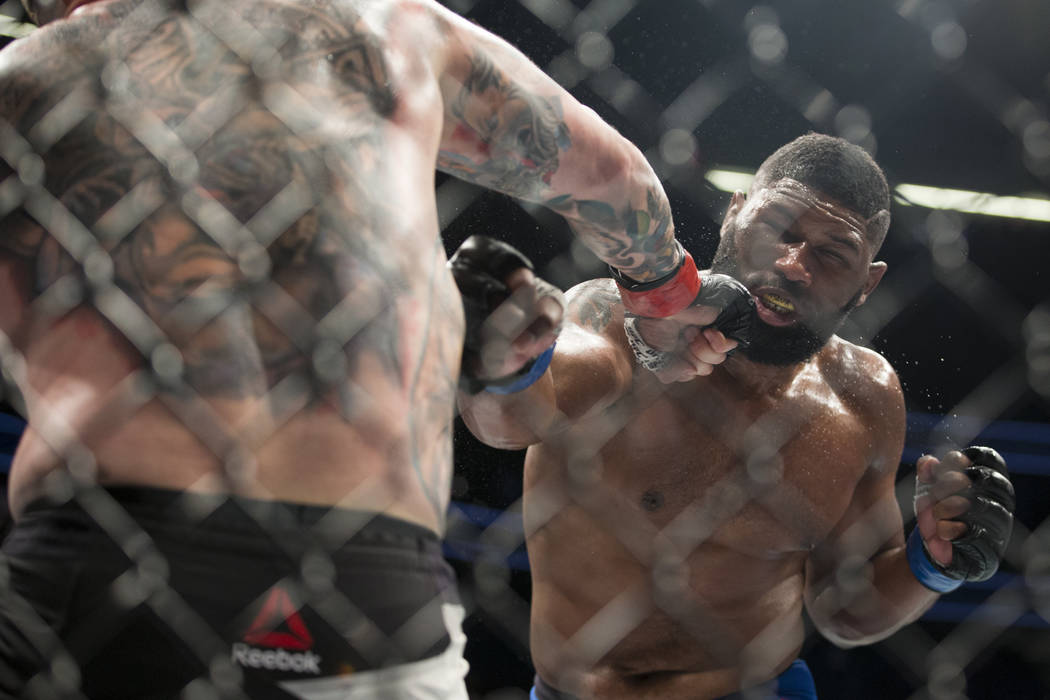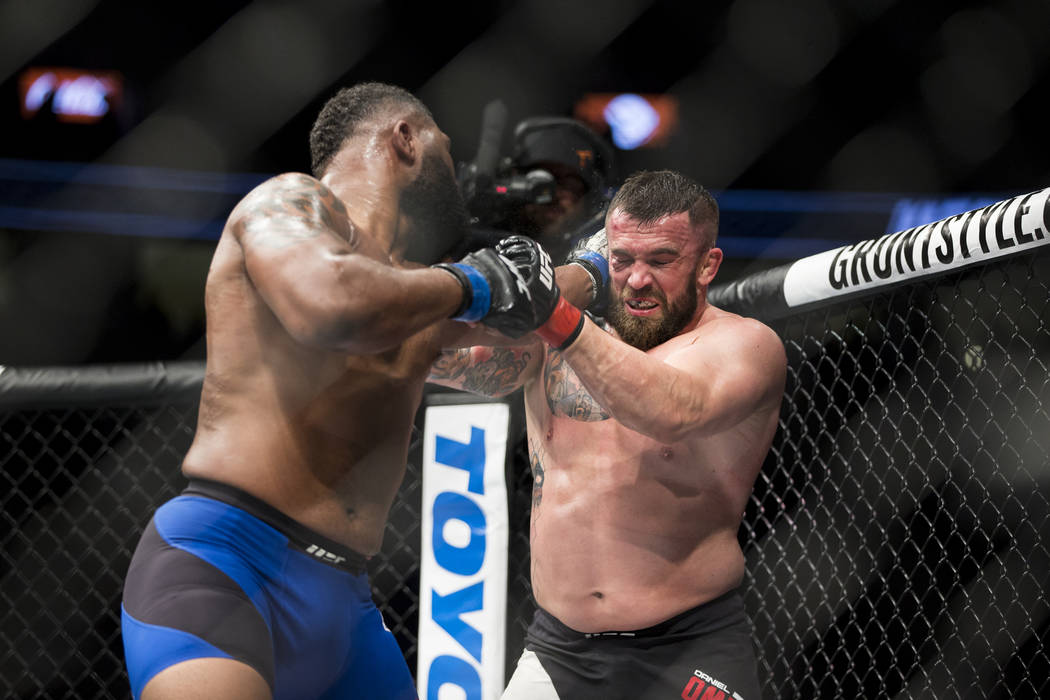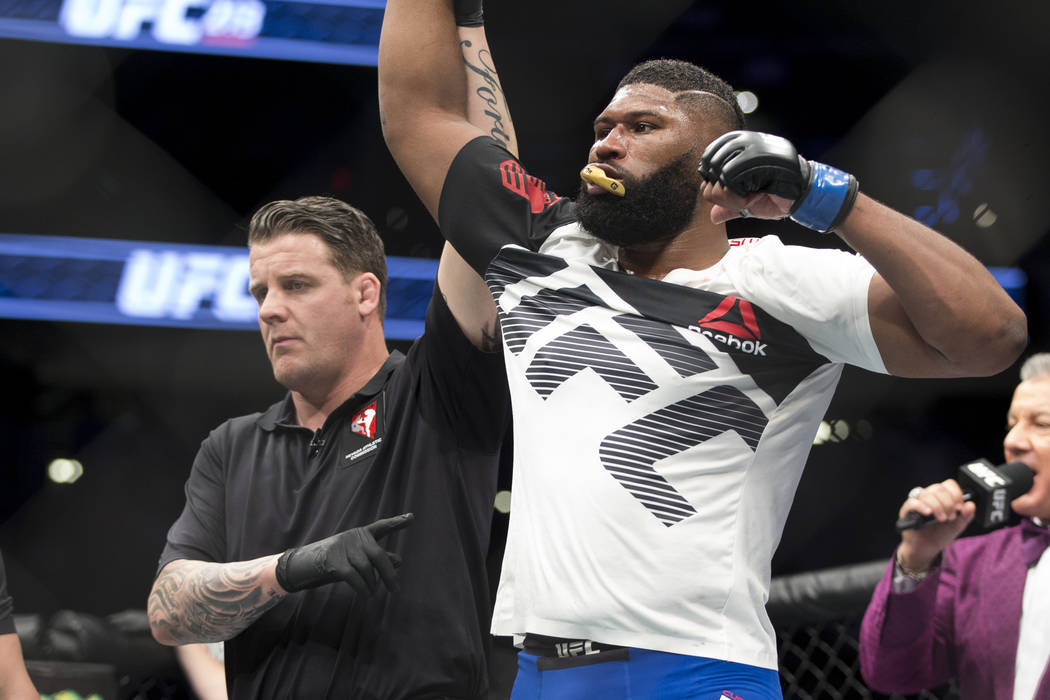 An interim middleweight title bout between Yoel Romero and Robert Whittaker was thrust into the main event spot of UFC 213 when a women's bantamweight title bout was canceled hours before the card.
Whittaker wasn't about to let his moment in the spotlight slip away even after injuring his knee in the first round.
The 26-year-old rallied to win the final three rounds on all three scorecards to capture the interim belt with a unanimous decision Saturday at T-Mobile Arena.
Amanda Nunes was forced out of her title defense rematch against Valentina Shevchenko when she was hospitalized because of illness.
Whittaker and Romero were bumped up the marquee and were up to the task of filling the spot.
Romero, who was unbeaten in eight UFC fights, found early success with big swinging punches and a sidekick that appeared to injure Whittaker's knee.
After dropping the first two rounds, Whittaker was undeterred. He shrugged off the takedowns of the Olympic silver medal-winning wrestler and landed enough punches to keep him honest as he fatigued.
"My knee was definitely hurt," Whittaker said. "I injured it in camp, and Romero's kick set it back weeks. I know that Romero will capitalize on any weakness he sees, so I had to play it off. That's just what champions are made of."
Depending on the severity of the injury, Whittaker probably will face middleweight champ Michael Bisping to unify the belts in late 2017. Bisping entered the cage and told Whittaker he should be embarrassed to wear the interim belt until he fights for the undisputed version.
Romero, who had been the top contender since late 2015 without getting a title shot, accepted the verdict.
"It was a very close fight," he said. "If the judges say he got it, he got it."
Alistair Overeem took the rubber match in his heavyweight trilogy with Fabricio Werdum, though the majority-decision victory isn't likely to settle much.
Werdum spun away in shock as the scores were read. It was evident he thought he would get the nod after a dominant third round.
"I felt I was clearly the dominant fighter in the first two rounds," Overeem said. "Round three was a little tough, but I knew I had controlled the fight before then. Werdum is tough, but I was the better man tonight."
Werdum submitted Overeem in a Pride Fighting Championships bout in 2006. Overeem evened the score with a decision in a 2011 Strikeforce bout when Werdum repeatedly dropped to the mat in an effort to get Overeem to engage in a grappling match.
Overeem again got the better of the standup exchanges in the first two rounds Saturday. Werdum staggered him in the third and took him down to control him on the mat the rest of the fight.
It was just too little, too late.
"With that win, my next move is clear," Overeem said. "I am ready for (a rematch with heavyweight champ Stipe Miocic), and I will take the championship."
Former lightweight champion Anthony Pettis broke out of a 1-4 skid with a strong performance in a unanimous decision over Jim Miller.
Pettis had dropped to featherweight for two fights, but felt much more comfortable back at 155 pounds.
"It feels amazing to be back at lightweight," he said. "I really feel better than ever, and I tried to keep it interesting out there."
Heavyweight Curtis Blaydes also won all three rounds on all three cards against Daniel Omielanczuk, though he wasn't as pleased with his performance.
While Blaydes controlled the fight for the most part, he never really established much rhythm in his attacks.
"I was a little disappointed by the fight," he said. "I felt I could've done a better job of stringing my combinations together and throwing more volume. My opponent is a tough guy, so I was more tentative than I should have been. That said, I'm happy with the win."
Also, Rob Font submitted Douglas Silva de Andrade in the second round of a bantamweight bout added to the main card when the women's bantamweight title bout was canceled.
Heavyweight Oleksiy Oliynyk highlighted the preliminary card with a second-round submission of Travis Browne, which marked Browne's fourth consecutive defeat.
Chad Laprise knocked out welterweight Brian Camozzi in the third round, and middleweight Thiago Santos did the same to Gerald Meerschaert in the second.
Trevin Giles knocked James Bochnovic unconscious with punches on the ground midway through the second round. Bochnovic was administered oxygen and transported from the cage on a stretcher.
Cody Stamann and Belal Muhammad won unanimous decisions.
More MMA: Follow all of our MMA and UFC coverage online at CoveringTheCage.com and @CoveringTheCage on Twitter.
Contact Adam Hill at ahill@reviewjournal.com or 702-277-8028. Follow @adamhilllvrj on Twitter.