Ronda Rousey doesn't regret revealing suicidal thoughts
February 24, 2016 - 11:31 am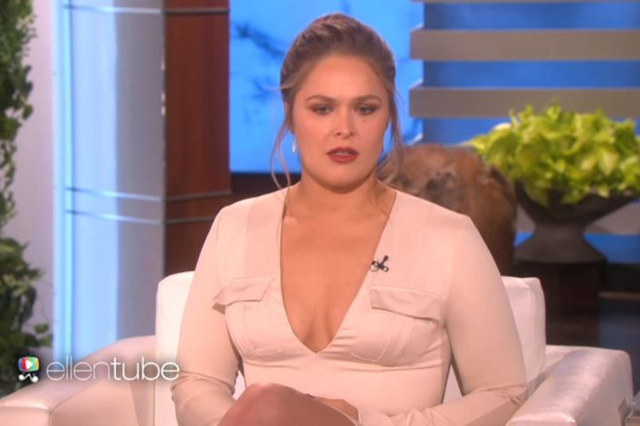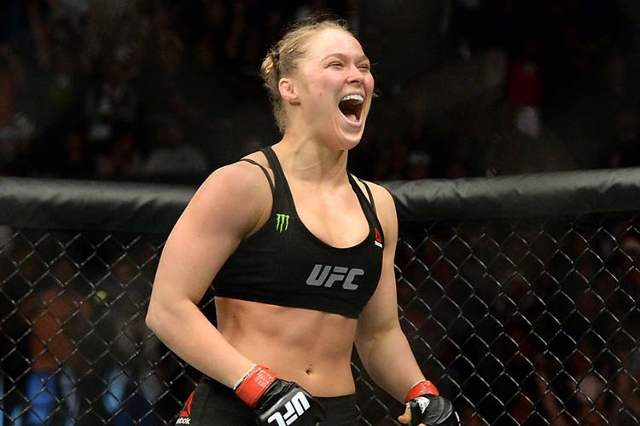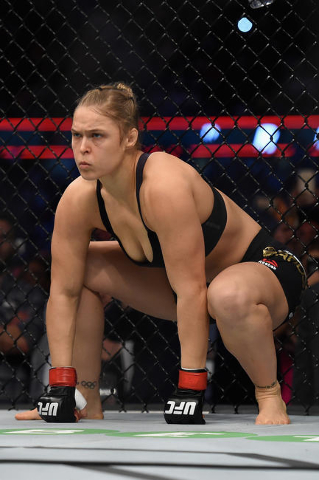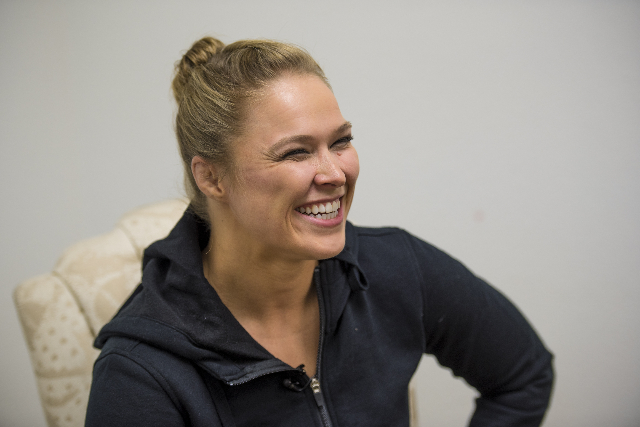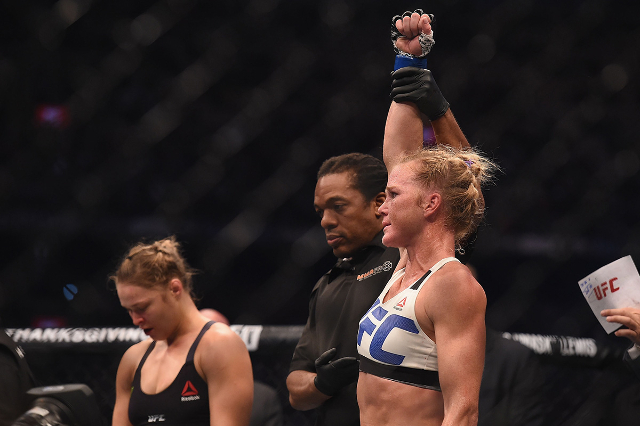 Former UFC women's bantamweight champion Ronda Rousey doesn't regret telling Ellen DeGeneres she thought about killing herself after suffering a second-round knockout loss to Holly Holm in November.
Rousey, one of the Ultimate Fighting Championship's biggest stars, says she hopes her admission can help spur dialogue about mental health issues and suicide, particularly among young people.
The 29-year-old, however, wasn't making a grand statement when she said during an interview on "Ellen" that she had briefly thought about ending her life in the hospital after the fight.
"I don't see why it's looked at as a bad thing," she told a TMZ camera in Los Angeles. "I didn't know how big a deal it was going to be until after. I was just being honest and gave her an honest answer. Now in hindsight, I realize it's a lot more abnormal than I thought (to have that reaction)."
Rousey, whose father and grandfather both committed suicide, said she does volunteer work for a Los Angeles-based mental health clinic,
"I feel like there's been an overly negative light on (discussing suicidal thoughts)," she said. "It's something real people are going through, not something like a weakness that we should condemn.
"It's really heavily affected our family. Anything I can do to make sure it affects as few people as possible, I'd be happy to do that."
Rousey has several film projects in the works, but still hopes for a rematch with Holm later in the year.
Holm first has a title defense scheduled against Miesha Tate at UFC 196 on March 5 at MGM Grand.
Rousey said she will have a rooting interest.
"I need (Holm) to win. I want to be the one to beat her," Rousey said. "I don't want anyone else to take the honor of beating her besides myself."
UFC president Dana White has targeted November for Rousey's potential return to action against the winner of that fight.
Contact reporter Adam Hill at ahill@reviewjournal.com or 702-224-5509. Follow him on Twitter: @adamhilllvrj