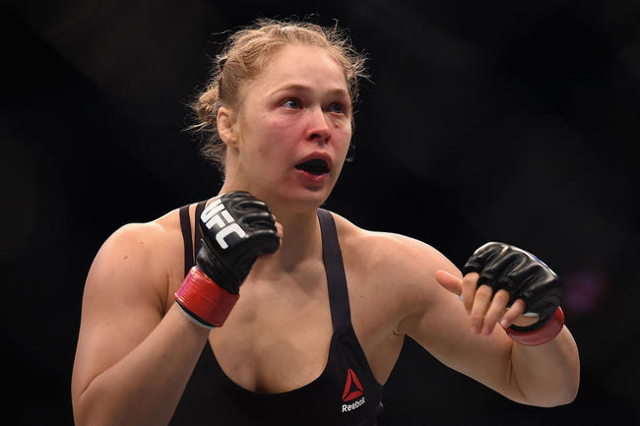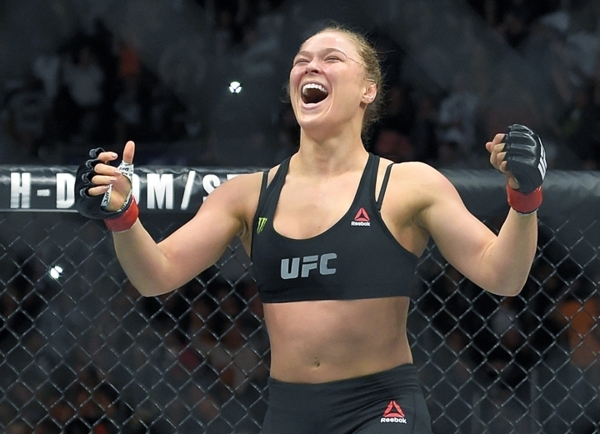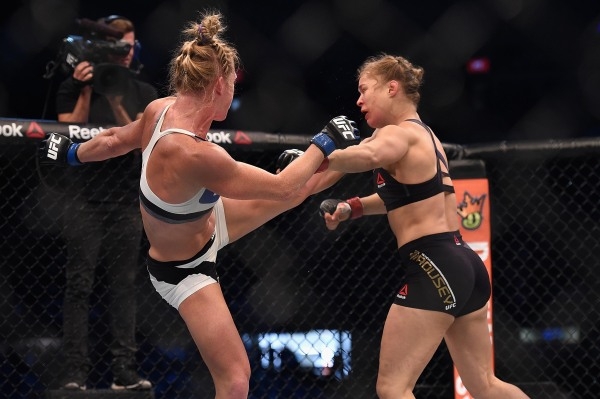 Though she has ruled out a return to the cage at UFC 200 in July, former women's bantamweight champion Ronda Rousey does plan to compete in the Ultimate Fighting Championship at some point this year.
Rousey, who has several film projects in the works and will host "Saturday Night Live" this week, told TMZ she still plans on taking a rematch with Holly Holm.
"That's all I want to do," she said in a video posted early Sunday morning. Rousey attended UFC Fight Night 81 in Boston on Sunday night to watch her boyfriend, heavyweight Travis Browne, score a third-round knockout of Matt Mitrione.
Rousey lost her belt, along with a chance at her stated career goal of retiring undefeated, when she was knocked out by Holm in November.
A rematch was expected to take place on July 9 at the new T-Mobile Arena in Las Vegas, but UFC president Dana White revealed last week the fight wouldn't take place on that date, largely because of her filming schedule.
Still, Rousey plans on challenging Holm in the near future.
"It's sometime later in the year," she said. "They haven't told me an exact date or location. It's a decision we're all going to make together. I'm kind of waiting to hear from them on what options they're going to give me."
Holm will first defend her title against Meisha Tate on March 5 at MGM Grand.
Contact reporter Adam Hill at ahill@reviewjournal.com or 702-224-5509. Follow him on Twitter: @adamilllvrj