Saturday's UFC event could be turning point for Mexican MMA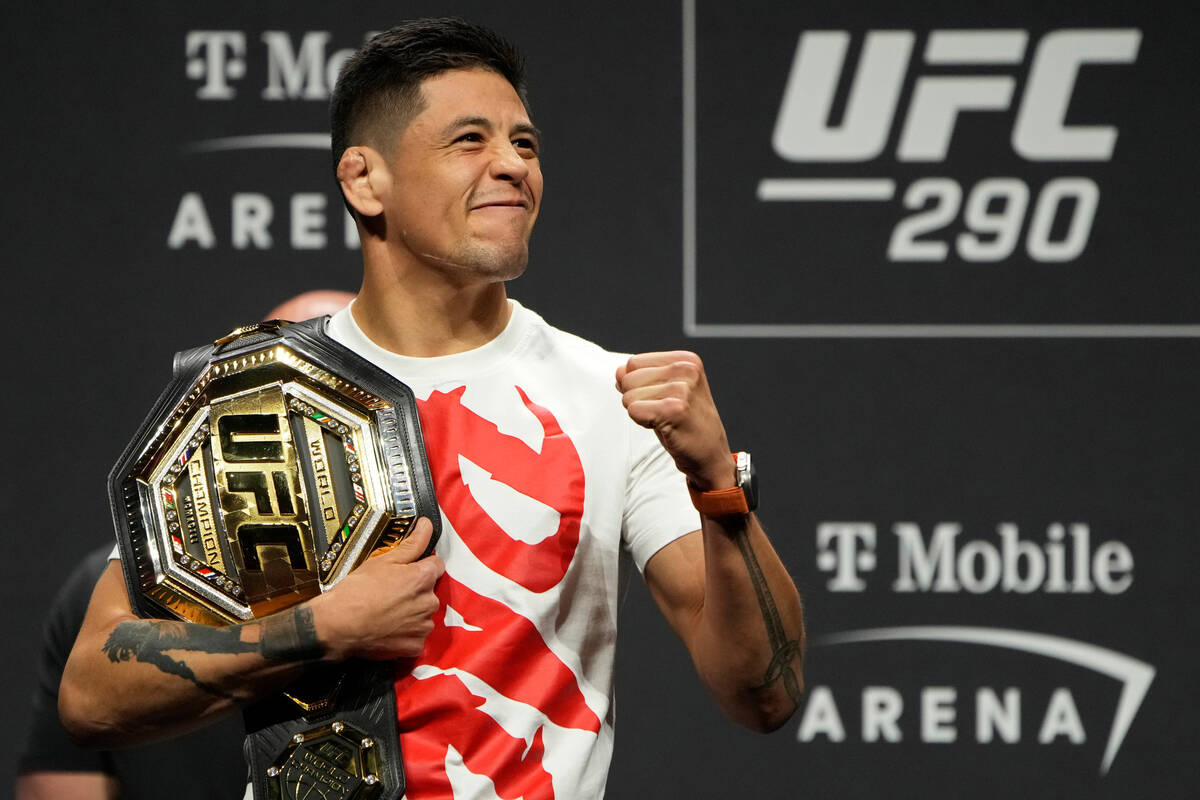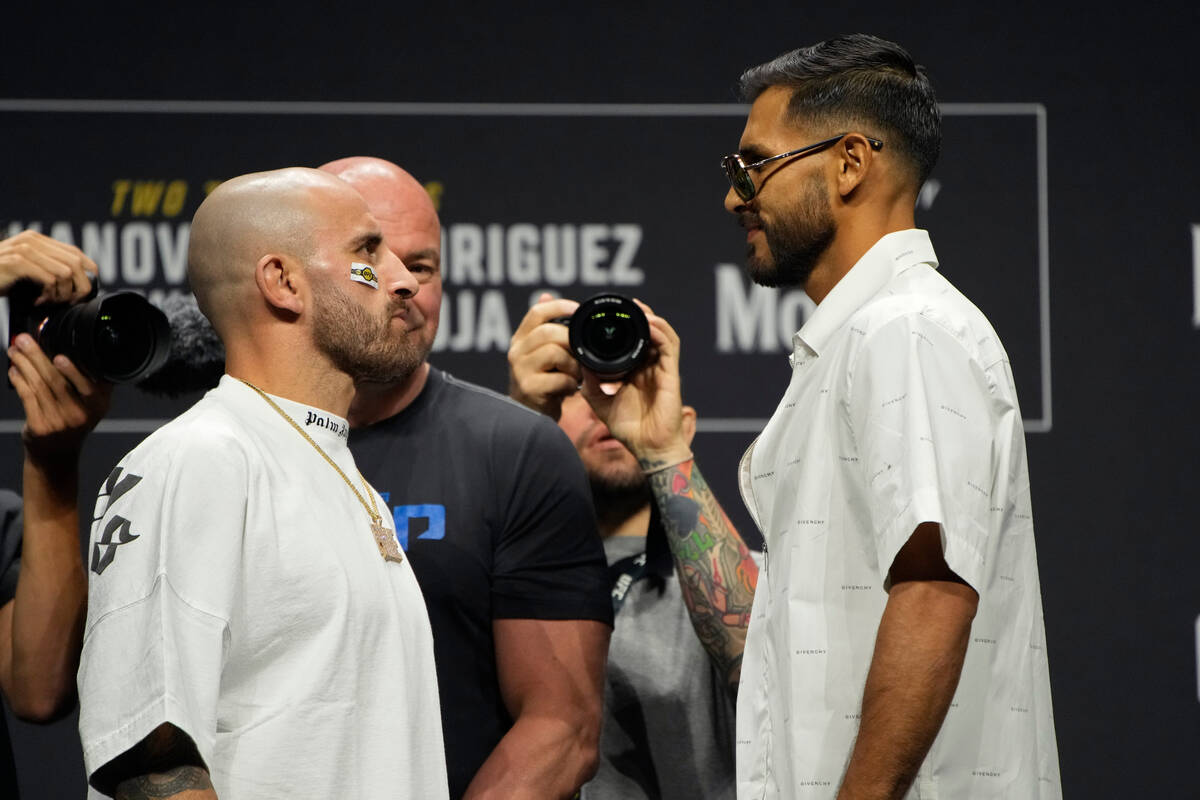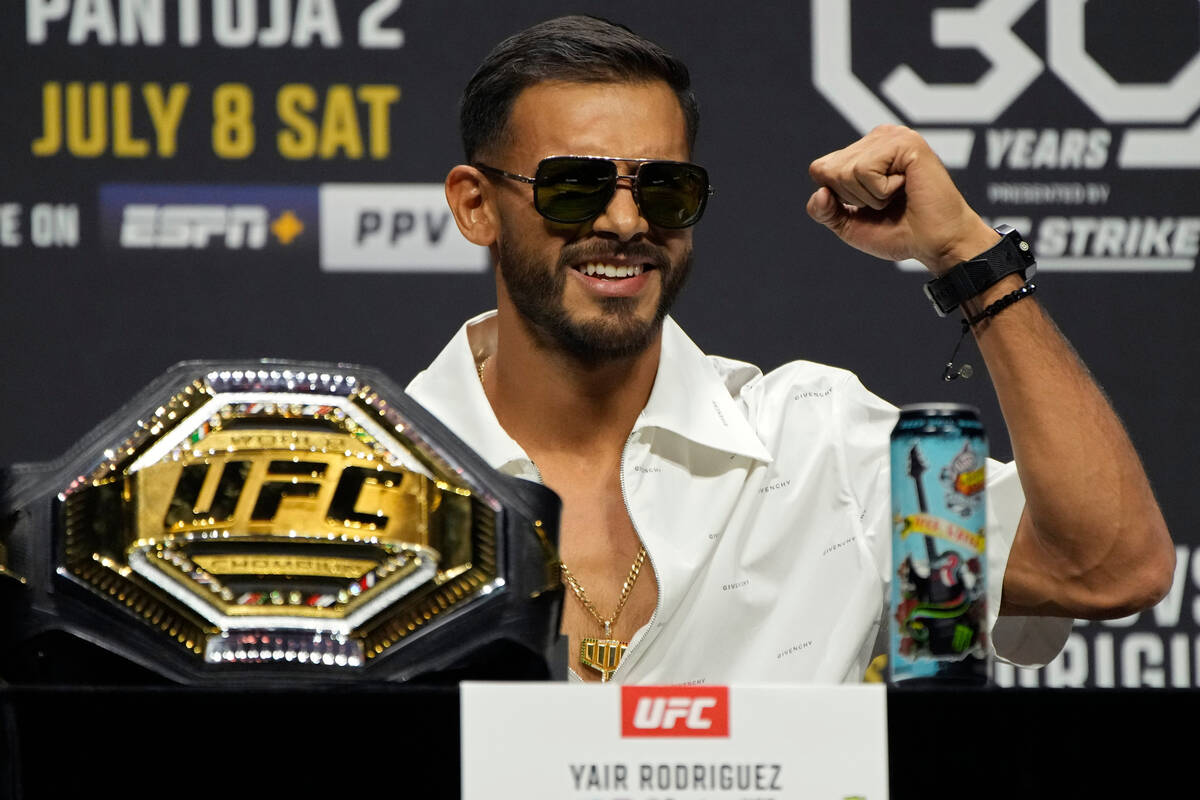 UFC president Dana White has long believed Mexico to be a market waiting to explode as a mixed martial arts hotbed, and he has invested the resources to try to make it happen.
That conviction appears to be coming to fruition.
Both title bouts on the marquee for Saturday's UFC 290 card at T-Mobile Arena feature a Mexican fighter, which is just the beginning of what figures to be a big rest of 2023 for the future of the sport in the country.
The UFC will host an event at T-Mobile Arena on Mexican Independence Day in September and then the third UFC Performance Institute will open in Mexico City at the end of the year, joining the facilities in Las Vegas and Shanghai.
"I think it's going to be a game-changer for Mexico, and now we're doing our first Mexican Independence Day card," White said. "So here we go."
Saturday night could be even bigger for the continued development of the sport in Mexico.
Brandon Moreno, the first-ever Mexican-born champion in UFC history and already one of the most popular fighters on the roster, will put the flyweight belt on the line against Alexandre Pantoja in the co-main event.
Interim featherweight champion Yair Rodriguez will challenge champ Alexander Volkanovski for the unified belt in the headliner.
While Rodriguez, 30, is a year older than Moreno and debuted in the UFC two years earlier, he still credits him for paving the way.
"Brandon Moreno, he's an inspiration for me," Rodriguez said. "He was the first to win a UFC title for Mexico, and in a way, he opened my eyes. I've always known that things can be achieved. After I entered the UFC I saw that things were possible, that things were real, but he opened my eyes even more and said, 'Look, bro. Here's the UFC belt. Now everything beyond this depends on the individual.' I'm proud to be sharing a card together."
It's a bond that has lasted a decade. Moreno, from Tijuana, was the youngest aspiring fighter in an MMA development program for Latin American fighters at Jackson's MMA in Albuquerque, New Mexico. He barely edged out Rodriguez, who was a 21-year-old from Parral, for that distinction.
Now they both have a chance to have a big night for themselves and their nation.
"I think this is a huge statement for Mexican mixed martial arts," Moreno said. "I'm just happy for my country, I'm happy for Latin America in general, because UFC is starting to be known there. We're good at combat sports, and I've said this before, but we have so many Mexican champions in boxing, like gold medalists in the Olympics and in taekwondo for example.
"We are good throwing punches, we just needed the support and the opportunities, and honestly on our side we just need the discipline and the sacrifices. But man, we are ready for the biggest stage in mixed martial arts."
So are the fans. Pantoja, Moreno's Brazilian challenger, was drowned out at the news conference inside T-Mobile Arena by boos that turned to a chant of "Mex-i-co."
"First, I don't understand this hate about me," a stunned Pantoja said. "I'm a very good fighter, and I've always had respect for Brandon and his family."
Moreno, as polite and jovial as fighters come, is simply that popular, and the Mexican fans turned out in full force this week. Flags were all over the crowd at the news conference, and Moreno said he expects a whole lot more in the arena on Saturday night.
The title bouts headline a 7 p.m. pay-per-view card, with the first preliminary fight set for 3 and the ABC- and ESPN-televised preliminary bouts starting at 5.
Contact Adam Hill at ahill@reviewjournal.com. Follow @AdamHillLVRJ on Twitter.
Jones, Miocic to meet for heavyweight title
Jon Jones will return to action in November for what could be the biggest heavyweight fight in UFC history.
Jones will defend the heavyweight belt for the first time against former champ Stipe Miocic at New York's Madison Square Garden in the main event of UFC 295 on Nov. 11.
The organization announced the bout Friday during ceremonial weigh-ins for Saturday's UFC 290 event at T-Mobile Arena.
"The greatest mixed martial artist of all-time, Jon Jones, will defend his title against the greatest heavyweight of all-time, Stipe Miocic," UFC president Dana White said. "It's the fight Jon wanted and the fight Stipe wanted. It's a legacy fight for both of them."
Jones, the brother of Raiders defensive end Chandler Jones, moved up from light heavyweight to capture the heavyweight belt after a three-year hiatus from competition with a first-round submission of Ciryl Gane in March.
Miocic, who hasn't competed since March 2021, has a record six victories in UFC heavyweight title bouts.
Adam Hill Review-Journal