Tony Ferguson's injury opens door for Max Holloway at UFC 223
Updated April 2, 2018 - 5:43 pm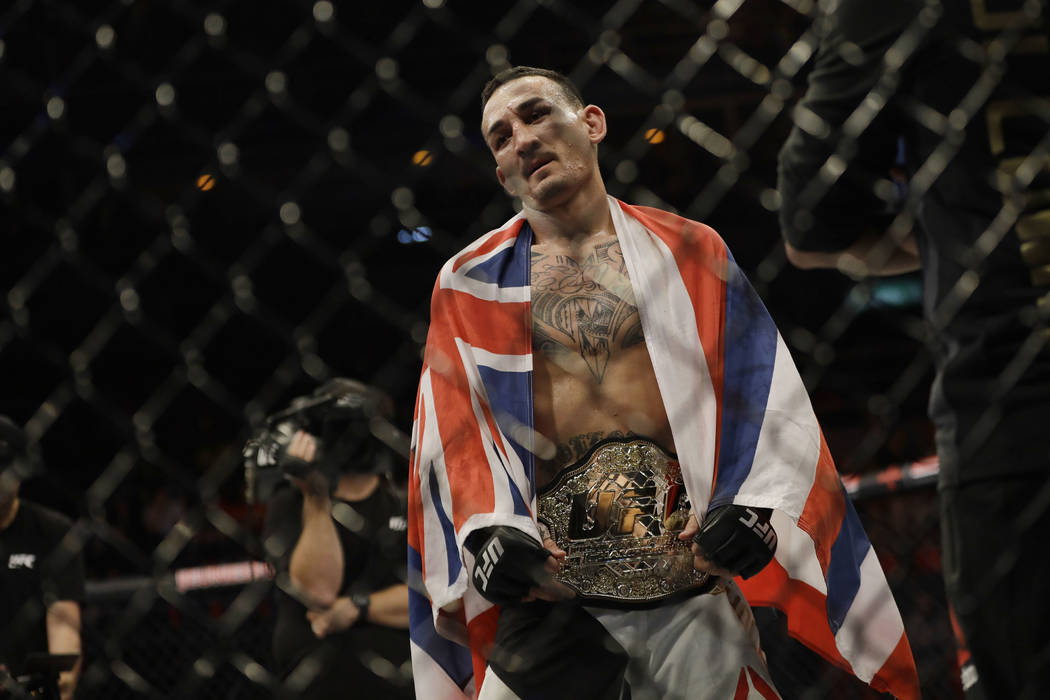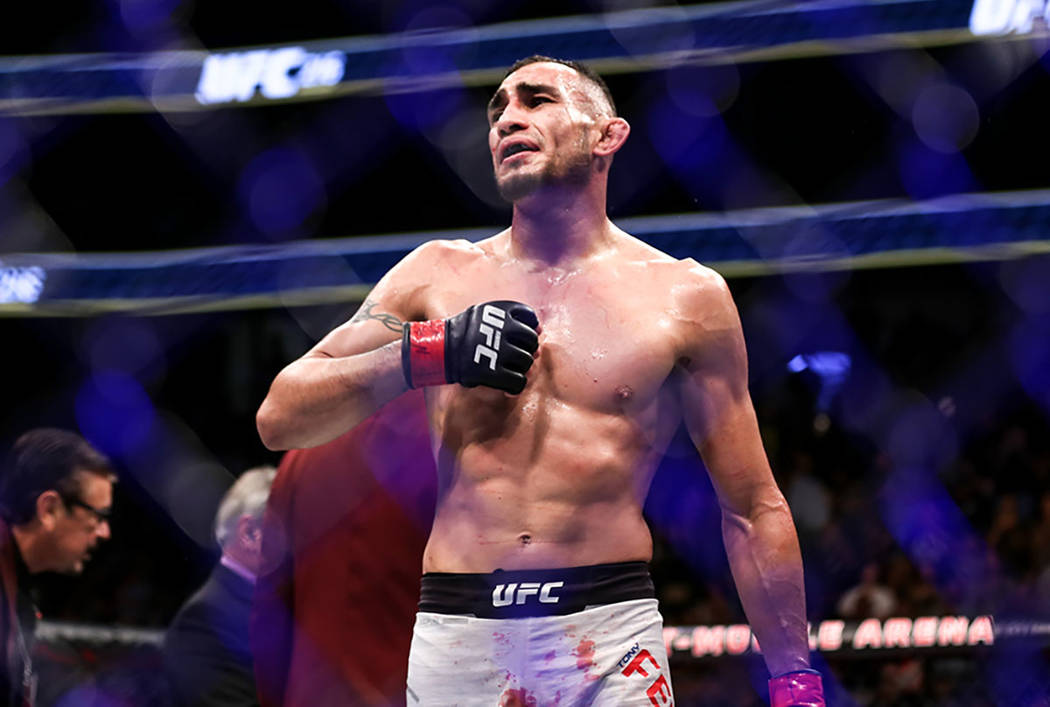 Tony Ferguson was not in a joking mood after he was forced to pull out of the biggest fight of his career on April Fools' Day.
"Words can't explain how hurt, frustrated, angry, and in disbelief I am right now," Ferguson wrote on social media after it was revealed he would be unable to fight Khabib Nurmagomedov at UFC 223 in Brooklyn on Saturday.
Ferguson, who will vacate the interim title, has been replaced in the bout by featherweight champ Max Holloway.
Nurmagomedov and Holloway will fight for the lightweight title. Holloway can become just the second fighter in UFC history to concurrently hold belts in two different weight classes.
This marks the fourth time a scheduled bout between Ferguson and Nurmagomedov has been canceled. Nurmagomedov was injured once and fell ill while cutting weight on another occasion.
Ferguson had an issue with his lung, causing one cancellation. This time, it was a freak accident.
#UFC223 #TonyFergusonMMA SnapJitsu™️ #SnapDownCity 🙏😎 🇺🇸🏆🇲🇽 pic.twitter.com/Rf4PWg4QXT

— Tony Ferguson (@TonyFergusonXT) April 2, 2018
"As I was completing my UFC pre-fight media obligations on Friday I had an accident on a studio set that tore a ligament in my knee," he wrote. "My doctor and the UFC doctor both said I can't fight and one is saying I need surgery, so I will see a specialist to make the final determination on how I can heal up and get back in there to defend my belt ASAP."
Those words came before word reached him his belt would be stripped.
His loss is Holloway's gain.
The featherweight champion jumped at the opportunity to step in for a chance to win a second belt, even on such short notice.
"The news was crazy," Holloway told KHON-TV in Honolulu, which caught up with Holloway at the airport as he boarded a plane for New York.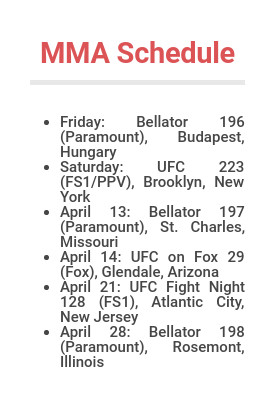 "My manager called me and told me that Tony is hurt and they want (me) and Khabib. So I was like, 'How do you turn down an opportunity like this?' Opportunities like this come once in a lifetime. Really only one guy was able to do it. So glad to be the second guy and go out there and make history.
"I'm here to fight man. They called the right guy you know? I'm here on six days' notice, April 7th. It's going to be a great night."
Nurmagomedov, who is undefeated in 25 pro fights, opened as a minus-420 favorite at the Westgate sports book.
Holloway knows what he's up against.
"To be the best you've got to beat the best and the best is 'Blessed,'" he said. "I can't wait. This guy is one of the most feared guys you know? I don't know why, we are all fighters, we all train. He's human, I'm human. Let's get out there and find out who's better."
The pay-per-view card at Barlcays Center also includes a women's strawweight rematch between champion Rose Namajunas and former champ Joanna Jedrzejczyk.
White 'interested' in Mayweather
Rumors continue to swirl about Floyd Mayweather's desire to compete in the octagon and UFC president Dana White isn't exactly shooting them down.
"I don't know, we'll find out," White told TMZ of whether a deal would happen. "I'm interested. Obviously he's interested, and the last time we were both interested you saw what happened.
"I know Conor wants it."
White was referring to the parties coming together to do one of the biggest boxing matches in history when Mayweather knocked out McGregor at T-Mobile Arena in August.
"Obviously (Floyd's) a very talented guy," White said. "But as far as the wrestling, nobody is going to learn how to wrestle in six to eight weeks. Years. It takes years of wrestling, martial arts, and combat sports training to be a mixed martial artist. Years.
"He's a defensive master with his hands, doing all this stuff. When somebody double legs you and drops you on your head, he doesn't have the defense for that."
White pointed out McGregor would also utilize his array of kicks should he fight Mayweather in the UFC, something he wasn't able to showcase in the boxing match.
"Floyd's never been kicked in the leg and he's definitely never been kicked in the head," White said.
Ring the bell
A group of six UFC champions will accompany UFC chief operating officer Lawrence Epstein to the New York Stock Exchange on Friday morning to ring the opening bell.
The festivities are part of the UFC 223 fight week schedule.
A group of UFC stars also rang the opening bell the day before UFC 205 in November 2016, the first pay-per-view event in New York after the state legalized professional MMA.
More MMA: Follow all of our MMA and UFC coverage online at CoveringTheCage.com and @CoveringTheCage on Twitter.
Contact Adam Hill at ahill@reviewjournal.com or 702-277-8028. Follow @AdamHillLVRJ on Twitter.