Tough part out of the way for Darren Till ahead of UFC 228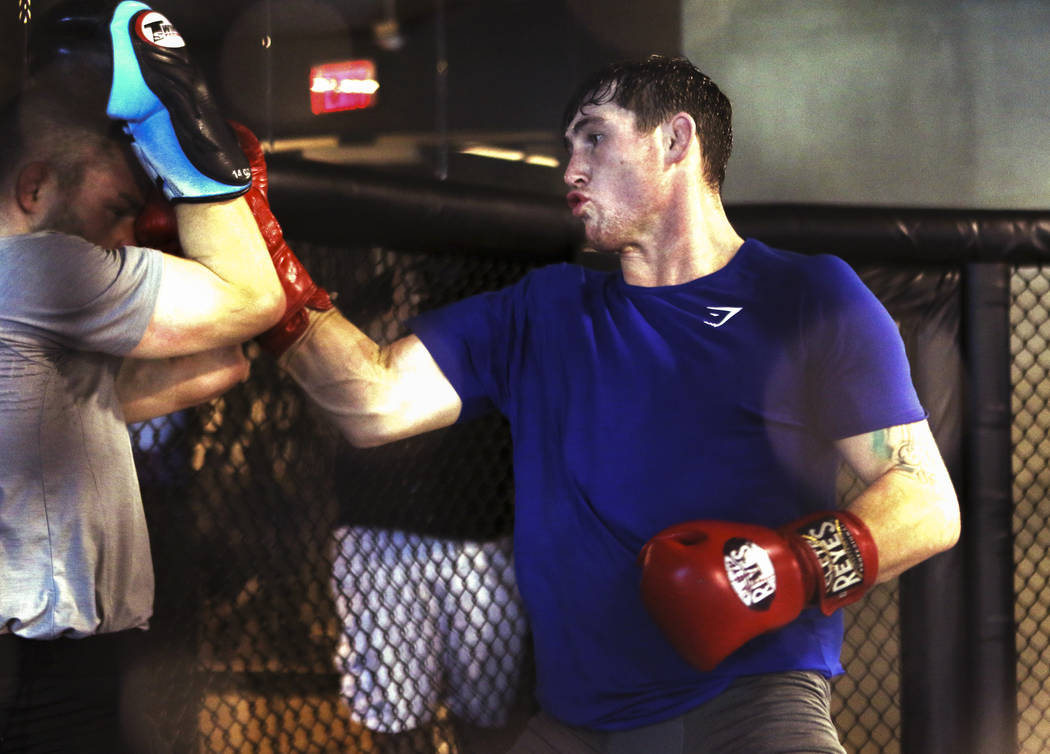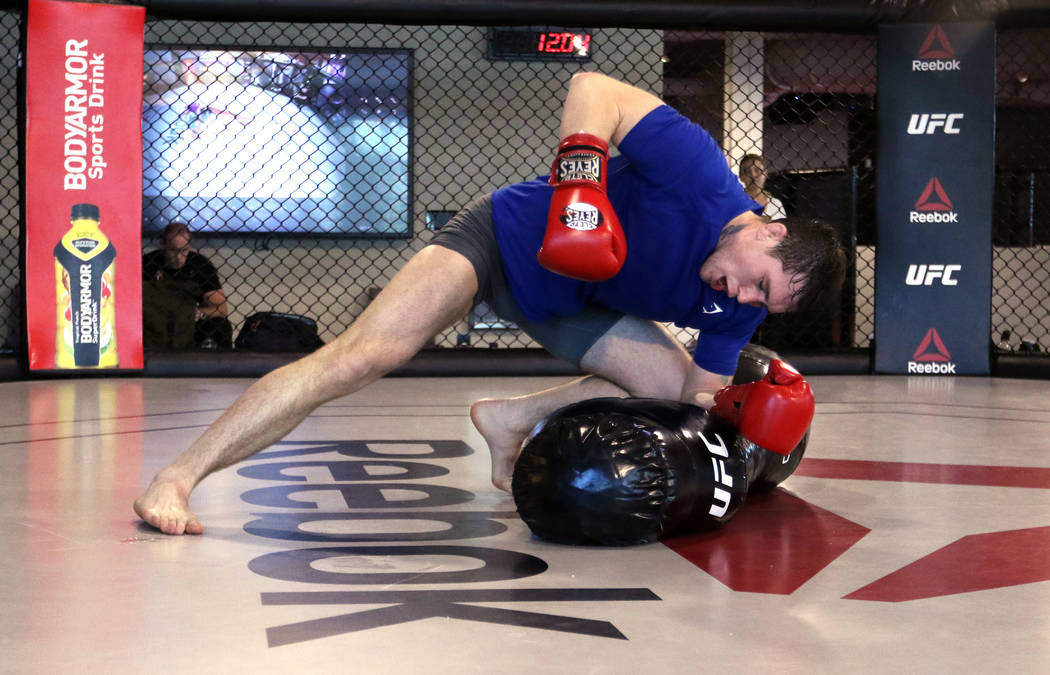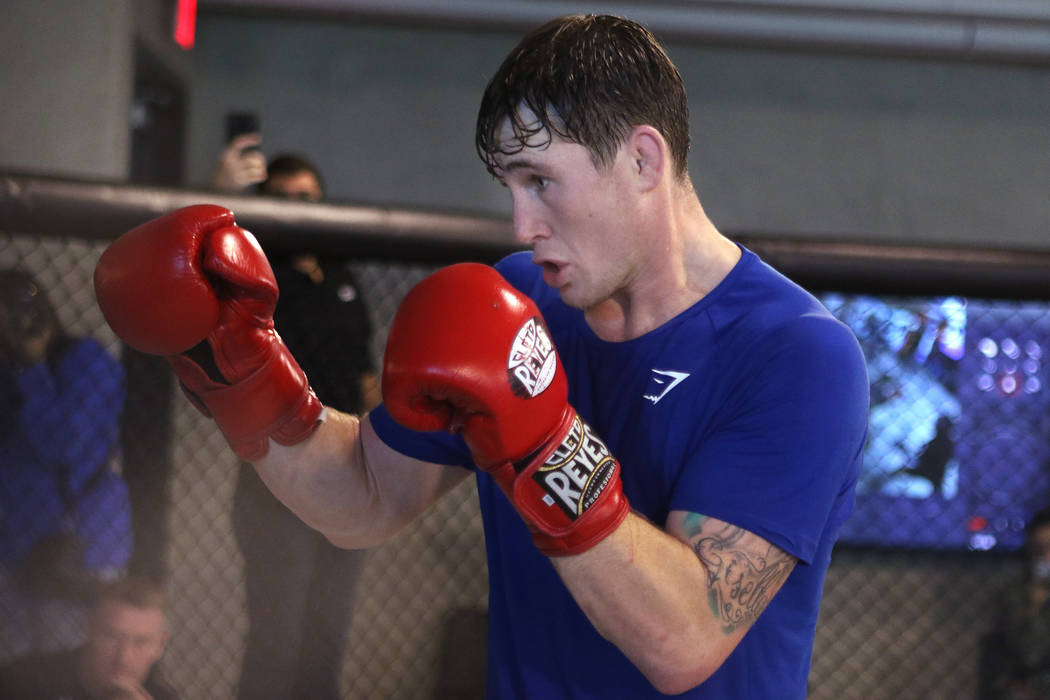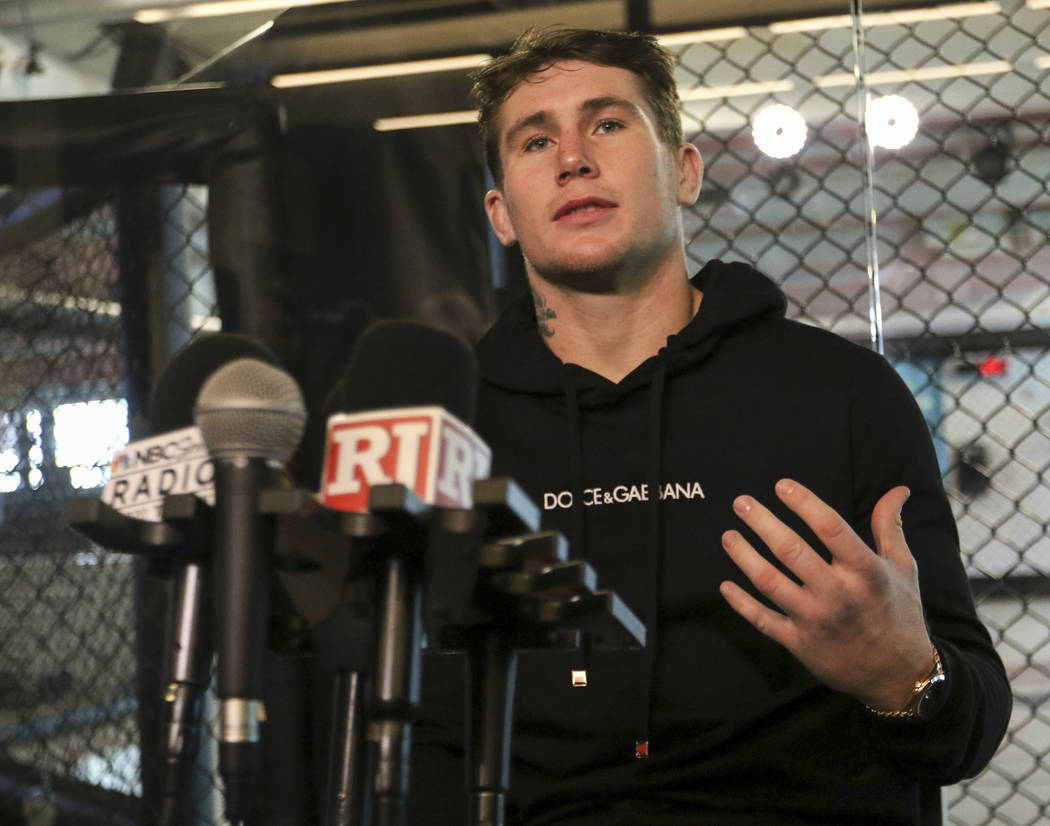 Darren Till really doesn't do subtle.
After stepping on the scales Friday morning one pound under the limit at 169 for his welterweight title bout against champion Tyron Woodley on Saturday night in Dallas, Till stayed true to his reputation by holding up both middle fingers to the flashing cameras in the room.
There was no mistaking the message he was directing at those who said he shouldn't get a shot at the belt at UFC 228 because of his past trouble making weight. The bout headlines a 7 p.m. pay-per-view broadcast.
UFC officials even showed their skepticism by booking top contender Kamaru Usman to go through a training camp and cut weight just in case Till was unable to make the championship limit and he was needed to fill in.
It was actually the co-main event that ran into an issue as women's flyweight champion Nicco Montano was hospitalized while cutting the last few pounds and will be unable to defend her belt against Valentina Shevchenko on the card
Till insisted last week after a training session in Las Vegas it was never going to be a problem for him.
He also made it clear what he thinks of the naysayers.
"I feel like I'm the only fighter who's ever missed weight in the UFC the way people talk about me to be totally honest," he said. "Whenever anyone talks about weight, they mention my name. I missed weight. People need to get off of it. I can't wait to say, '(expletive) you' to everybody who keeps bothering me and going on and on about it. I'm just focused on making 170 pounds and then going in Saturday and totally (expletive) destroying Tyron Woodley."
A dominant victory over Woodley would certainly change the narrative about Till.
It would also represent the type of accomplishment Till always believed he was capable of achieving since the first day he walked into the Team Kaobon gym when he was just 17.
"There were like seven guys already in the UFC like Terry Etim and Paul Kelly," he said. "On a daily basis, they'd take me down, they'd submit me, they'd beat me up all the time. I remember thinking, 'One day, I'm going to get every single one of you back. I'm going to destroy all of you and be the king of the gym. I'll be the king of England. I'll be the king of the world.'
"I just knew. Every day, I'd keep taking the punishment. Keep getting beat up. Keep taking the setbacks and still moving forward. That's what I'll keep doing to this day."
Most of the negative things to happen during Till's professional career have been those last few days before he steps in the cage.
Once inside, he's been just about flawless. Till is 17-0-1 in his career
The weight-cutting process has just reached a point where the benefit of rehydrating to a noticeably bigger size than his opponent just isn't worth it.
Till says he will defend the belt once or twice before moving up to middleweight, but insists he wants to work his way through the ranks at 185 pounds instead of jumping at an immediate title shot.
"I'm not putting my body through this for much longer," he said. "I just want to be able to eat some white rice. I'm just hungry. As I get older, I'm starting to see it's just not necessary. It's a lot of weight to cut and I hate cutting it. I hate dieting. I just (expletive) hate it so much.
"It's all about sacrificing for what you want."
He's taken it all the way to the verge of a world championship. Don't expect him to change anything now, even just for marketing purposes.
"What you see is what you get with me," he said. "It's 100 percent. You don't get no scripted (expletive). Sometimes, I might say something controversial, but it's all Darren Till and that's the truth. I just want to beat everyone in every division so I can sit back when I'm done and say I was the (expletive) best. I was the greatest to ever do this.
"I'm not scared of anyone. I want to put myself against you and see who's better. If you're the one who's going to beat me, I'll take my loss and go home and work on myself. I'm not the guy to pick opponents to fit my style and just take on the guy who's going to make me more money. (Expletive) that."
More MMA: Follow all of our MMA coverage online at CoveringTheCage.com and @RJ_Sports on Twitter.
Contact Adam Hill at ahill@reviewjournal.com or 702-277-8028. Follow @AdamHillLVRJ on Twitter.
UFC 228
Main card bouts for Saturday's pay-per-view card at American Airlines Center in Dallas
Tyron Woodley (18-3-1) vs. Darren Till (17-0-1), for Woodley's welterweight title
Jessica Andrade (18-6) vs. Karolina Kowalkiewicz (12-2), women's strawweights
Zabit Magomedsharipov (15-1) vs. Brandon Davis (9-4), featherweights
Jimmie Rivera (21-2) vs. John Dodson (21-9), bantamweights
Abdul Razak Alhassan (9-1) vs. Niko Price (12-1, 1 No Contest), welterweights