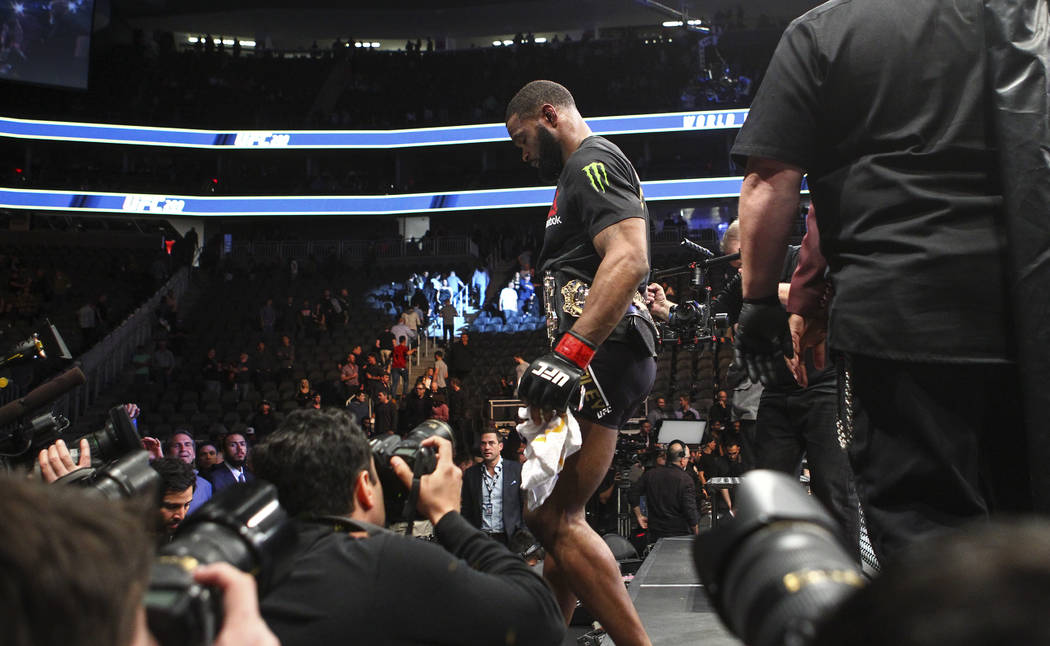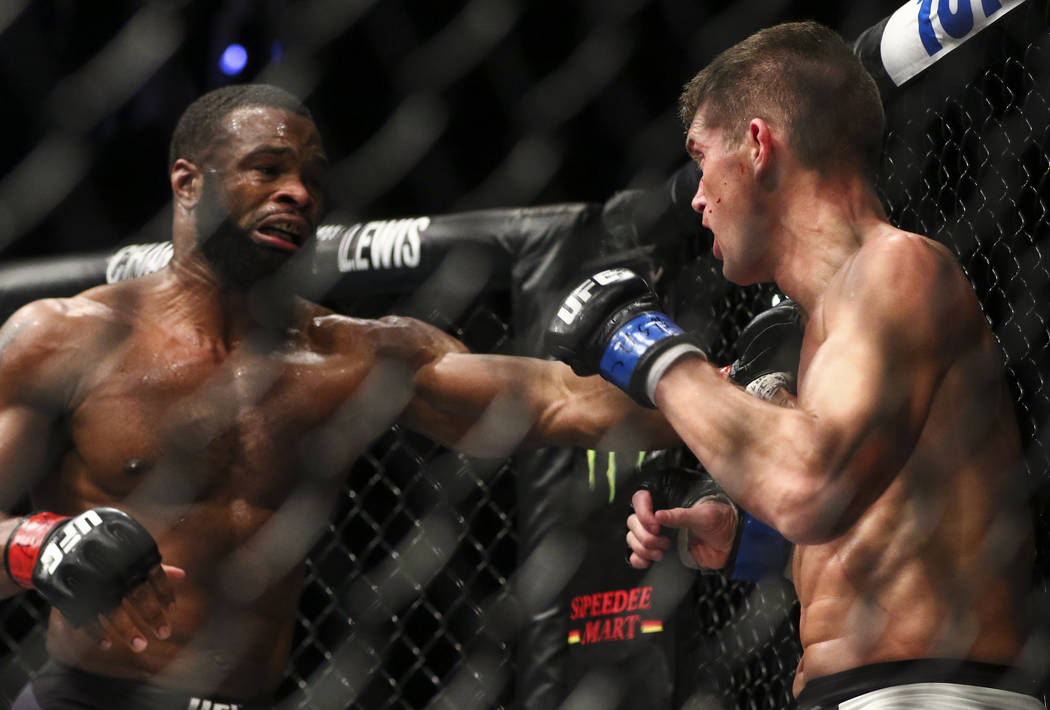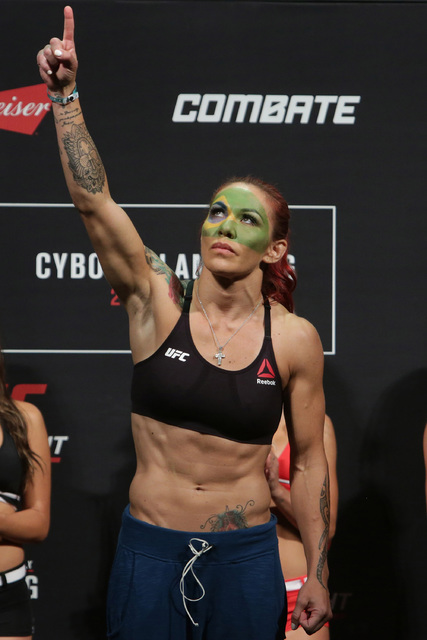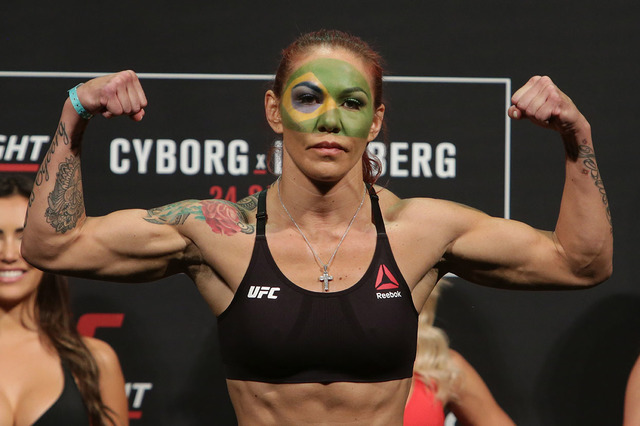 One title fight has been added to UFC 214 on July 29 and another has been changed.
The card in Anaheim, California, now includes three championship bouts in what should be one of the organization's best events of the year.
A welterweight title bout between champion Tyron Woodley and top contender Demian Maia has been added to a card that will be headlined by a light heavyweight title rematch between champion Daniel Cormier and former champ Jon Jones.
Also, Invicta featherweight champ Megan Anderson pulled out of her bout against Cris "Cyborg" Justino for the vacant UFC women's featherweight belt because of personal reasons. Anderson will be replaced by Invicta bantamweight champ Tonya Evinger.
Woodley announced he would defend the belt against Maia on Wednesday during an appearance on Fox Sports 1's "UFC Tonight."
"He's coming for the belt and, guess what, I'm not giving it up easy," Woodley said. "I've been training, cutting those ankles, so I can lift that head up. I know he's going to go for the legs and will try to put me down and work his jiu-jitsu game. I'll be very prepared. I'm excited to defend my belt."
Maia has won seven straight fights to solidify his spot as the top contender, including a unanimous decision over Jorge Masvidal in May. Maia lost to Anderson Silva for the middleweight belt in 2010, but has gone 10-2 since dropping to 170 pounds in 2012.
Evinger jumped at the chance to fill in for Anderson, even though it meant stepping up a weight class with about a month to prepare for one of the sport's most feared strikers.
"This is something I've thought about doing — going up to 145 pounds — just to get more competition," Evinger told UFC.com. "I even said I'd go down to 125, but the opportunity was at 145 and I'm definitely willing to beat up on some (featherweights)."
Evinger, who hasn't lost since 2011, will be making her UFC debut after fighting professionally in various organizations for more than a decade. She said she can offer a unique challenge to Justino, a winner of 17 straight fights since losing her pro debut in 2005.
"I think I match up better than any of (Justino's) other opponents," Evinger said. "I think my style is really unpredictable. I'm tough, and you've never seen me in a fight where I got my (expletive) really beat up. I think I'm a perfect matchup. I drag people where they don't want to go, and I make a fight hard for them. I don't fight other people's fights. It's a frame of mind. I'm just an old-school wrestler. We're tough, and we come out there to fight."
Anderson still hopes to get a chance to fight for the belt.
"I have been wanting this fight for a long time and finally got the opportunity to showcase my skills on the big stage, but unfortunately due to some pressing personal reasons that are out of my control, it is not to be right now," Anderson said in a statement. "I am no stranger to struggle, and this is the biggest struggle I have faced yet, but like I always do, I will come back stronger and better than before and I will come straight for Cris, the title and becoming the face of the UFC 145-pound division."
The women's featherweight belt was stripped from Germaine de Randamie for refusing to defend the title against Justino.
Contact Adam Hill at ahill@reviewjournal.com or 702-277-8028. Follow @adamhilllvrj on Twitter.