September 4, 2015 - 11:10 pm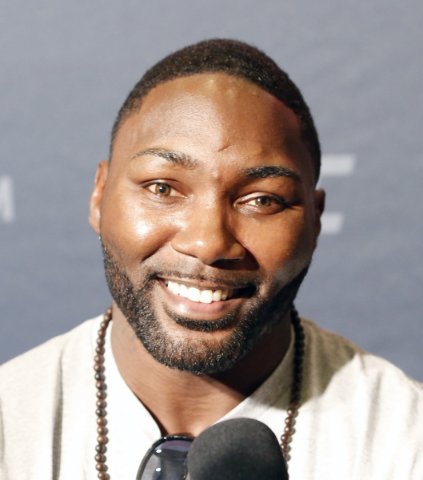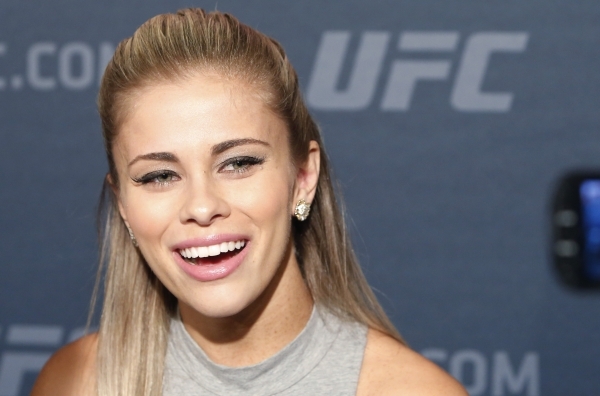 A breakdown of the fights on the main card of UFC 191 today at the MGM Grand Garden:
Demetrious Johnson (21-2-1) vs. John Dodson (18-1)
* CLASS: For Johnson's flyweight title
* LINE: Johnson minus-550
* STORYLINE: Dodson can't stop talking about his success in his first fight against Johnson in January 2013. It's true. He got to Johnson early and knocked him down twice. Dodson is clearly a threat to the champion's reign, but the fact remains Johnson survived early trouble in the first meeting to win a unanimous decision. The champion fought his typical fight after the second round, settling in and controlling the tempo and distance to find a way to win. That's just what Johnson does. Dodson also had to deal with distraction this week, as he rushed home to Albuquerque, N.M., on Monday night to witness the birth of his first child by his girlfriend, Chelsea. He insists the birth of Delilah has served as an inspiration. That's certainly possible, but fighters are creatures of habit, and the final week of his training camp was thrown completely out of whack. That's not a good recipe for success against Johnson. Dodson has more than a puncher's chance, and the underdog is getting way too big of a price here. Take a shot on him and the nice potential return. The most likely outcome, however, is Johnson retaining the title on the scorecards.
* PICK: Johnson by decision
Andrei Arlovski (24-10, 1 No Contest) vs. Frank Mir (18-9)
* CLASS: Heavyweight
* LINE: Arlovski minus-160
* STORYLINE: This is a fight more than a decade in the making. Arlovski took over as the Ultimate Fighting Championship heavyweight champ after Mir, though they never fought. He claimed the belt that was stripped from Mir because of inactivity after he missed almost two years following a motorcycle accident. Mir would eventually rise back through the ranks, but Arlovski spent several years outside the UFC fighting in other organizations. Now both are on impressive runs after being written off by most observers. Arlovski has improbably won five straight fights overall, including three straight since returning to the UFC. Mir snapped a four-fight losing streak with back-to-back first-round knockouts. He has looked like a whole new fighter under the tutelage of Ricky Lundell and Angelo Reyes. Arlovski's chin is still suspect, and Mir should have no trouble finding it with his improved boxing ability. If the fight goes to the ground, Arlovski will be severely overmatched. Somehow, just a year after losing four straight fights, Mir will put himself in position to challenge for a title in 2016 with a win tonight.
* PICK: Mir by second-round submission
Anthony Johnson (19-4) vs. Jimi Manuwa (15-1)
* CLASS: Light heavyweight
* LINE: Johnson minus-550
* STORYLINE: Anthony Johnson should be happy to step back into the cage tonight. Not only can he put the disappointing title loss to Daniel Cormier behind him, but he also can start to turn the focus back to fighting after a controversial social media posting about a confrontation with a woman at a gym last month threatened to cancel the bout. Of course, it was not his first incident. He also has faced accusations of domestic abuse in the past. What Johnson does best is knock out opponents in the cage. He should get a chance against Manuwa, also a talented striker. It's a much better stylistic matchup for Johnson than Cormier, who was too strong in the clinch and on the ground. While Manuwa is good, his one loss came when he stepped up in competition against a talented striker in Alexander Gustafsson. This is a similar opportunity, and he could face a similar result.
* PICK: Johnson by first-round knockout
Jan Blachowicz (18-4) vs. Corey Anderson (6-1)
* CLASS: Light heavyweight
* LINE: Blachowicz minus-140
* STORYLINE: There's no question this is the least anticipated of the five main-card bouts. Anderson is a former champion on "The Ultimate Fighter" who is coming off the first loss of his career, to Gian Villante in April. He also might have one of the most unique nicknames in the sport, "Beastin' 25/8." Blachowicz is a fundamentally sound kickboxer who doesn't possess overwhelming power. It's an interesting style matchup in that Anderson loves to throw strikes in volume and Blachowicz probably will be content to sit back and wait for counter-striking opportunities. Anderson also left himself exposed to kicks in his last bout, an area Blachowicz could certainly look to exploit. It should be an evenly matched fight, so the underdog may be the way to go. Plus, Anderson is still developing at age 25 and might finally start to put his skills together. It just seems wrong to bet against "Beastin' 25/8" anyway.
* PICK: Anderson by second-round knockout
Paige VanZant (5-1) vs. Alex Chambers (4-2)
* CLASS: Women's strawweight
* LINE: VanZant minus-1,400
* STORYLINE: Why is a bout in which one fighter is such a massive favorite leading off a pay-per-view broadcast? Because this is nothing more than a showcase bout for VanZant. The immense hype around her continues to build each fight, particularly after strong performances in each of her first two UFC appearances. Of course, the buzz would be much slower to build if she were not a beautiful 21-year-old former model and dancer. Those things only go so far if you can't win fights, and she has held up that end of the bargain. She should be able to continue that run against Chambers, a veteran from Australia who has been competing in karate most of her life. Chambers is fairly well-rounded but isn't exceptional in any area. It should be a perfect opportunity for VanZant to continue to build her fanbase. Bettors should run for the hills, however. While VanZant is talented and training at a great Team Alpha Male camp in Sacramento, Calif., she still has to earn this kind of respect from oddsmakers. Taking a shot with the underdog is the only way to wager this fight, if you absolutely must.
* PICK: VanZant by third-round knockout
ADAM HILL/LAS VEGAS REVIEW-JOURNAL