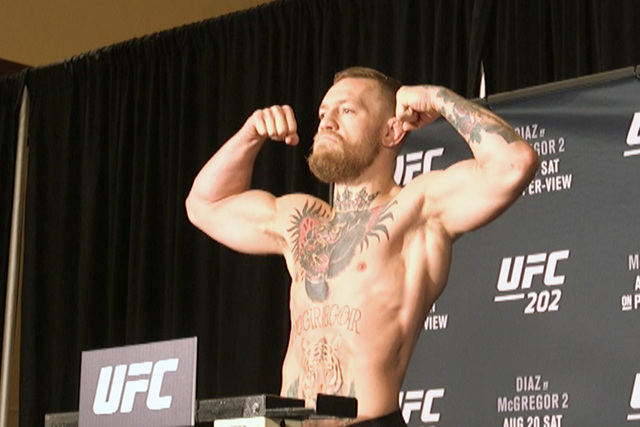 The official weigh-ins for the UFC 202 fight card took place at the Red Rock Resort Casino in Las Vegas on Aug. 19. All fighters made weight, including the main event stars, Conor McGregor and Nate Diaz.
The fighters will square off at the ceremonial weigh-in, which is slated to take place 4:00 p.m. on Aug. 19th at the MGM Grand Marquee Ballroom. It is open to the public.
Check out the video above.
Contact Heidi Fang at hfang@reviewjournal.com. Follow her on Twitter: @HeidiFang